I love December. A month of anticipation… our anniversary, Christmas, my birthday… and countless holiday festivities and get togethers. Love it!
I haven't posted much on the blog here lately (bad Krista) but between working my butt off to fill Christmas orders – I've been celebrating the season with family. I love traditions – so I thought I would share a few we've enjoyed so far…. just so you know I'm not completely slacking.
Tradition # 1 – This past weekend was our "kick-off". We always decorate and watch Elf to start the Christmas season after the Santa Clause parade. Seems like a good time to start! This time we added a new tradition though… Last Thursday, our one little town (we're between a few towns) had their Christmas light up night. We had never been so we thought we would go and they would flip a switch to turn on the lights and we'd be done. Wrong. It was an amazing night of community and memories. Definitely adding this to our annual traditions!
It started at the Old Mill – I think everyone in town was there! There was caroling and fun before it started… everyone counted down and then…. ta da! The old mill (and the trees and island beside it) were lit up with choreographed lights set to music. It was great and we all loved it! Throughout the holidays it's still lit up and choreographed – but you tune into your radio to enjoy the tunes.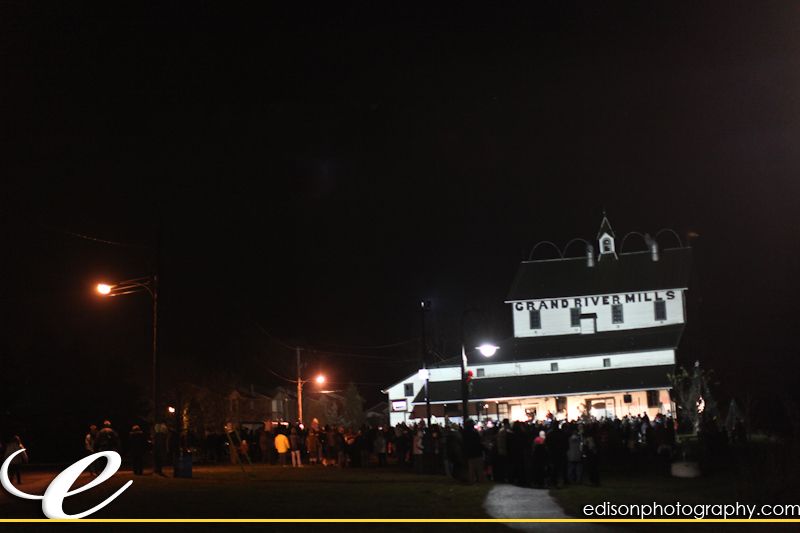 After the light show, everyone walked into the old part of town – across the bridge they closed off to traffic. An old train lead the way – but as usual we're pokey and at the back of the line so no photos of the train!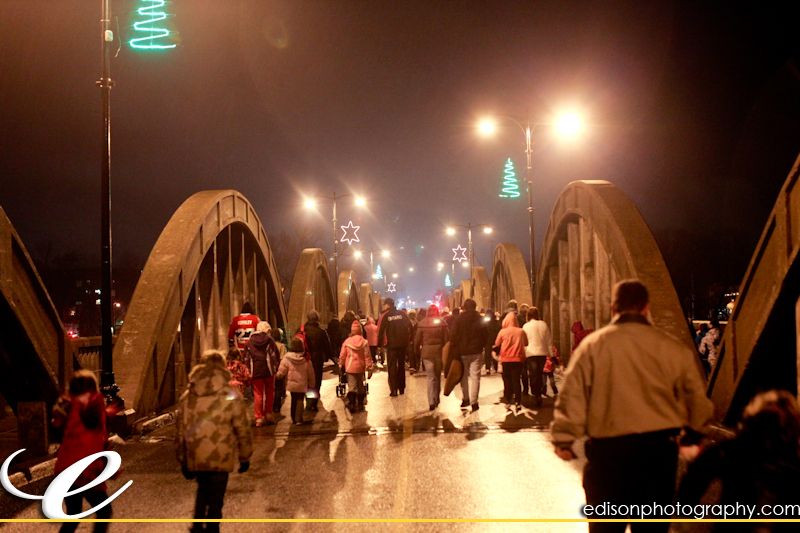 Stores had free hot chocolate for us as we passed… mmmmmm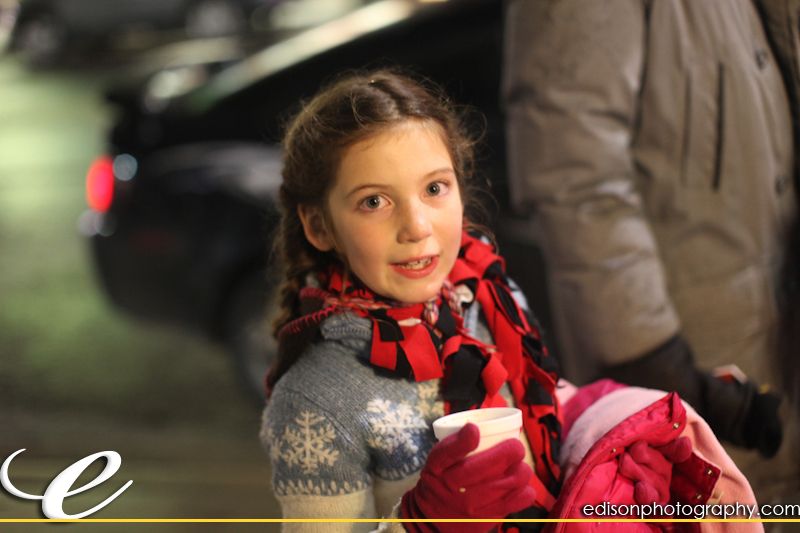 At the old Town Hall they announced Rudolph was in the jail (there's an old jail in the basement!) for running over Grandma with Santa's sleigh. You could go down and Rudolph was singing songs on her ukele – the kids loved the singalong! They had crafts and snacks and a carol sing upstairs as well.
We then went across to the old arena where every single person in town was that night. Including old Saint Nick. Madi refused to go near him – but Eden and Madi's best friend Jackie were quick to go up for a chat.
A fun night!
Tradition # 2 – Friday night we watched Elf. Love that movie. Only movie besides Pride and Prejudice I can watch over and over. And a great movie we all enjoy. And we set up our Christmas trees also. (FInished decor photos to follow – this was still in beginning phases).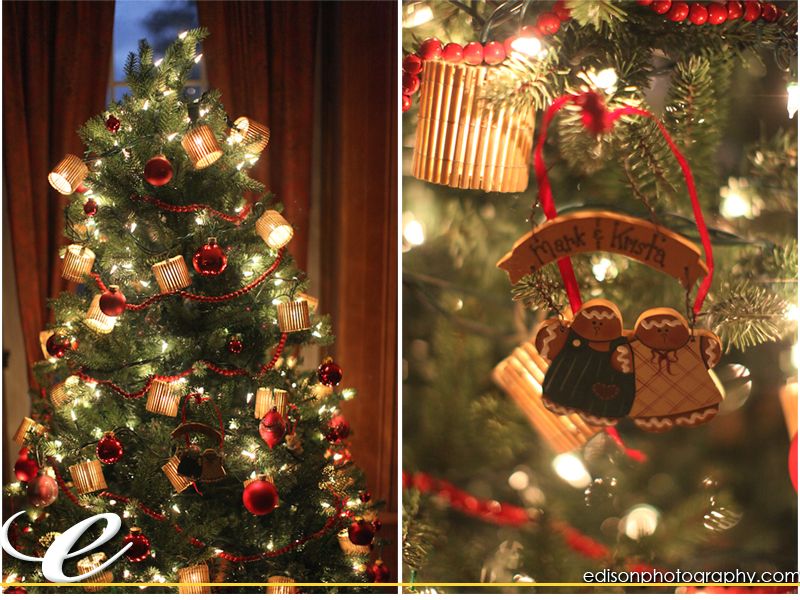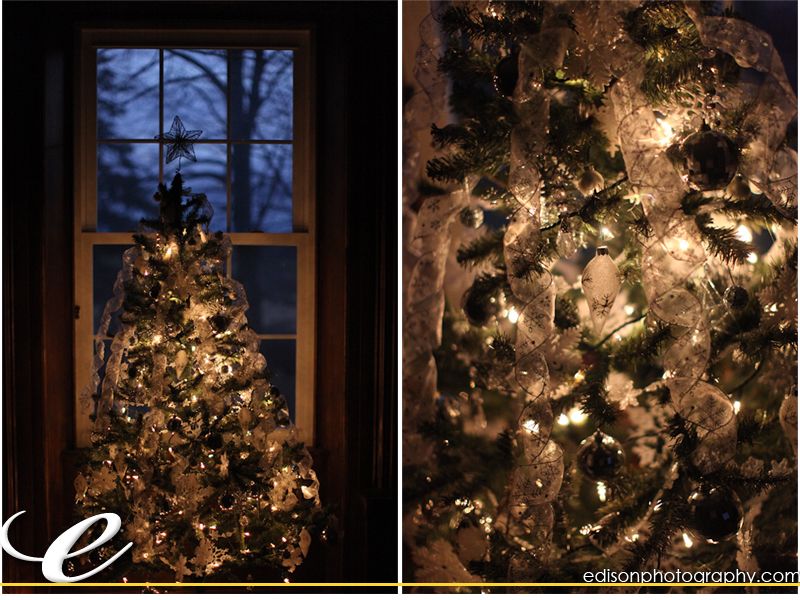 Tradition # 3- the girls take turns putting the star on the top. This year it was Madi's turn!
This year we have decided with our family of 4 to only make gifts (although Santa may still bring the girls one small one each and fill a stocking). So this has us all in the crafting mood! We added a new item to our decor and traditions (tradition # 4). I made a little advent garland. Each day we open one of the pouches at supper and discuss the questions. Last night some of the questions included "What do you remember most from last Christmas?" and "What's one of the best things that has happened to you since last Christmas?" Madi's response to what she remembered most about last Christmas was "time with family". Love my sentimental girl. Tonight we had to list 10 things we were thankful for… I had to laugh at Eden's creative answers including "World War One" (interesting way to word it instead of saying a "free country"). So fun to hear the kids responses! Also – Mark has some Jewish heritage in his background, so during this season of Hannukah, at supper we light a candle on the menorah, recite a blessing and then open the advent calendar. A little Christmakah at dinner…. ha ha.
Last Saturday on a cold, cold, cold morning we enjoyed the parade. I love small town parades – you always know a bunch of people in it and it is such a strong sense of community! Tradition #5 is the annual parade watching!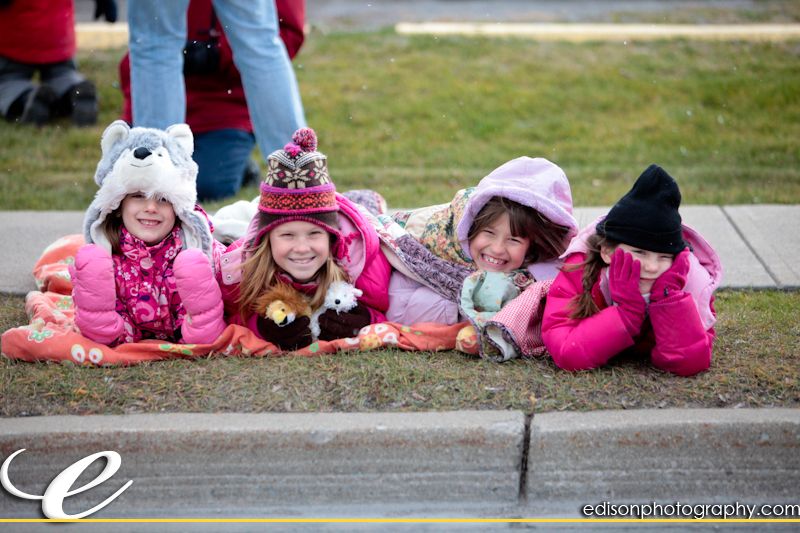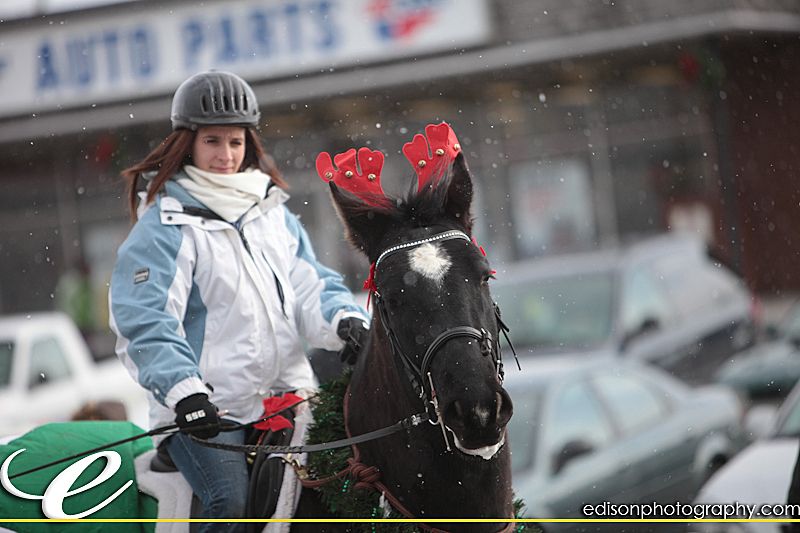 And then that evening was a special tradition (#6)… when the girls are 6, Mark takes them on a special daddy date to see the Nutcracker. Eden could not be more excited to finally be able to go!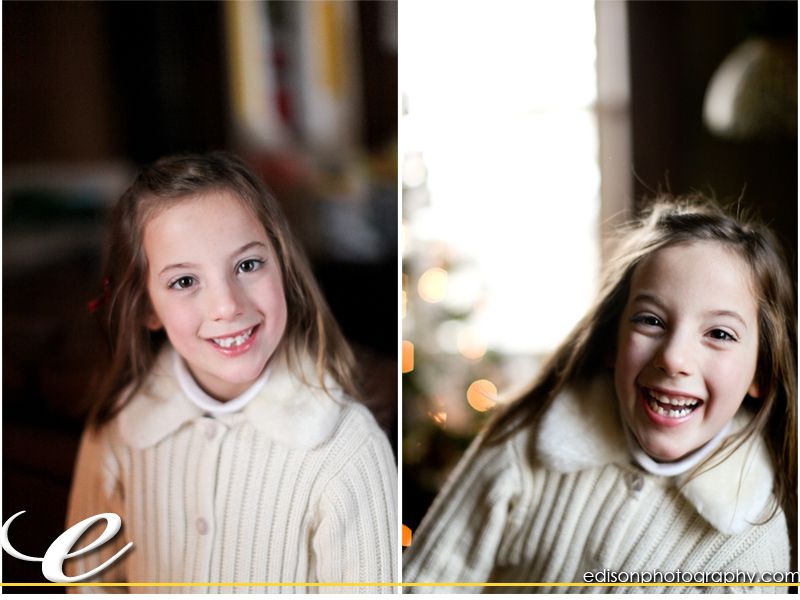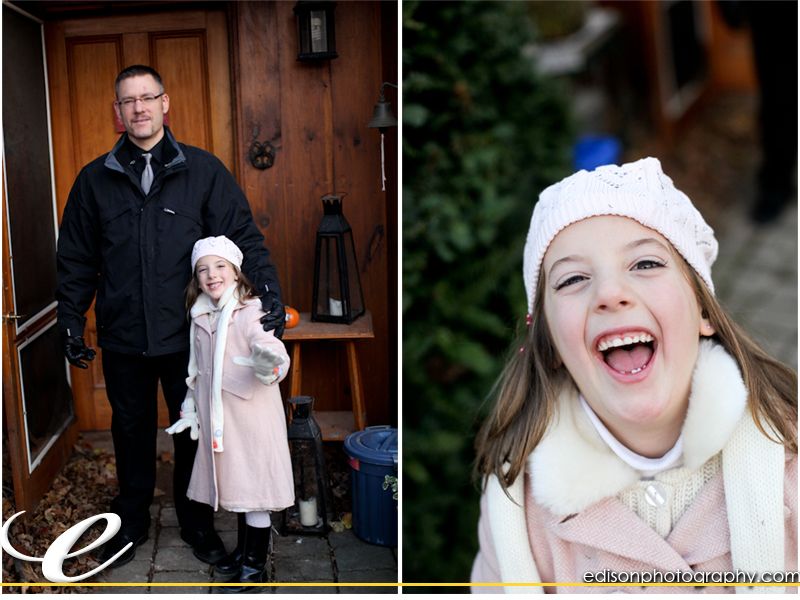 Each year we try to find ways to give back. This year it was fun to go to volunteer with my dad at Samartian's Purse!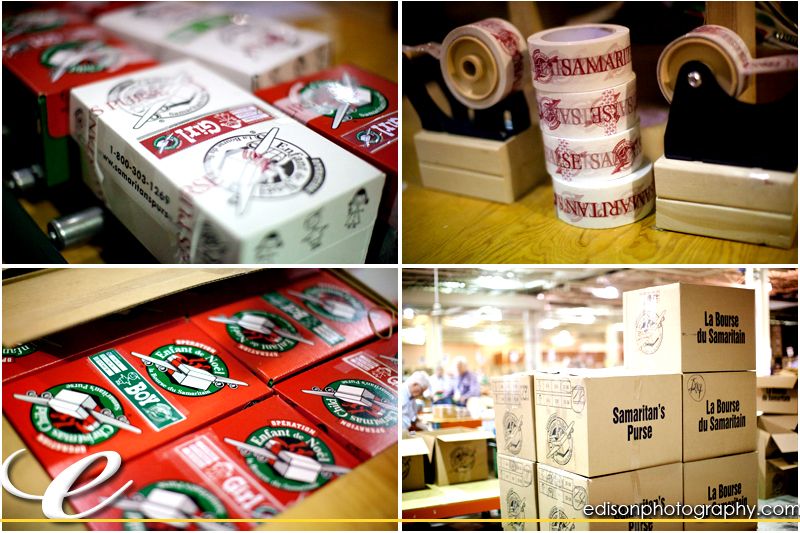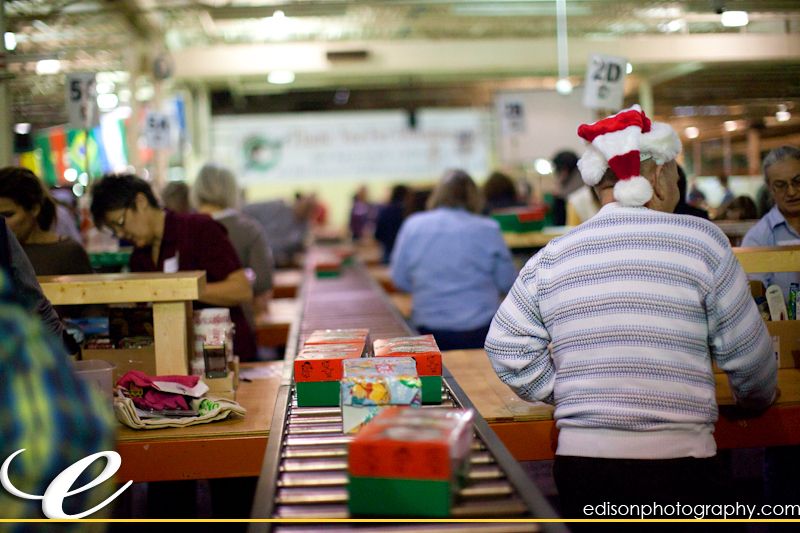 I love Christmas. I love traditions. Some traditions stick… many are neglected in the rush of the season. And that's fine.. as long as we make time to celebrate life and love!
Krista
P.S. I'd love to hear some of your traditions as well as I'm always looking for new ones!