This week in Sparks and Brownies, my girls learned about Remembrance Day. On the way home we talked about what it meant. Having done our family's cross-Canada trip this year and watched the Olympics on Canadian soil last winter – my girls have become fiercely patriotic. We talked about how much we loved Canada and how thankful we are to live here. In freedom.
Over this year I've read a few books that really impacted me – Half the Sky, Three Cups of Tea and We are all the Same. In reading about the state of children in other countries – and specifically girls – I have discussed this with our girls. They need to know that they are fortunate to live in a country where as females they still have a right to education, healthcare, religion, and choices. The biggest thing that can hinder them from reaching their dreams is themselves. We will sit around the dinner table and talk about how fortunate we are to be Canadian women.
And in doing so – we are thankful. We are thankful for those who served and gave so we can live in freedom. My goal for myself and my daughters is that we will live in a way that these men and women will not have served in vain. We will celebrate our freedom.
Today I am overwhelmed as I reflect on Remembrance Day. Sa by the lives lost – but mostly a heart overflowing with gratitude.
Thank you.
———————————————–
My mom emailed me this story about her uncle this week. Thought I'd share….
If you happen to watch the new film of "Storming Juno", think of Uncle Clarence who was there. The story he told is that they landed in the rain and were very wet for several days. He and his mate had dug a foxhole and were still very wet. They saw a hay stack nearby and decided to toss a coin and the first one to flip tails had to get out and fetch some hay to help them dry off. Clarence said he lost and was sure his life was on the line. Trying to be a good soldier, he ran to the haystack and gathered some hay. His arms were full of hay and he turned only to see all his mates blown up by a German grenade thrown into the fox hole he had left. That is the only story that he would tell when asked about the war at least in my presence. Our family has veterans who helped save our freedoms.
———————————————–
(I didn't have photos of Mark's Poppy and my Grandpa Hall in uniform to scan today. But thinking about them as well!)
Mark's Grandpa
My Grandpa (with my mom in his arms and my Aunt Pat)
My great Grandpa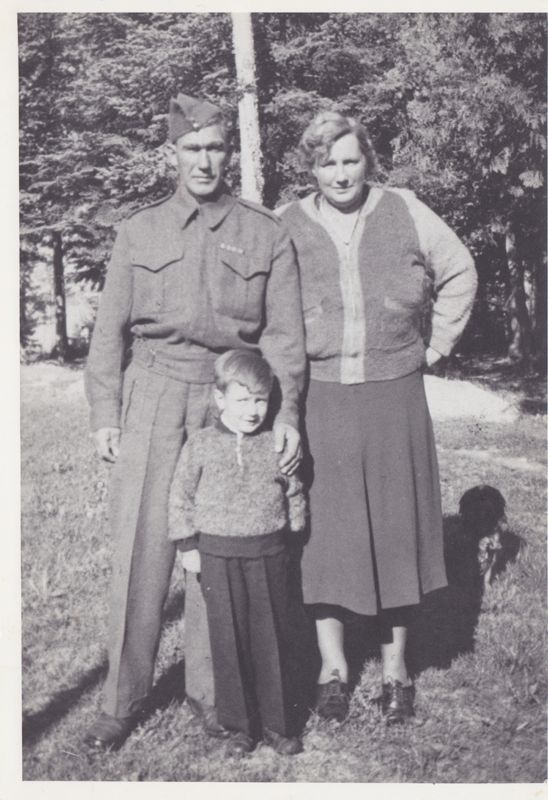 Mark's brother Andrew
Mark's cousin Bryan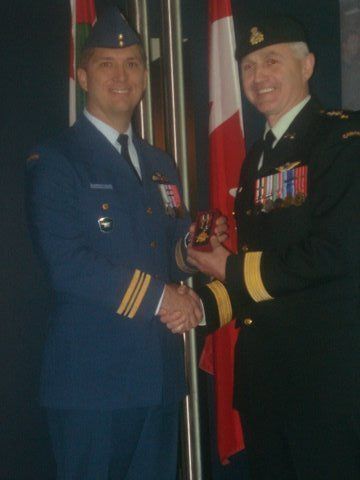 Celebrating life, love and FREEDOM,
Krista