A few years ago I photographed Jeremy & Becky's wedding and Martha was a bridesmaid in it. Fast forward a few years – and now it's Martha's turn! I just love Jared and Martha together – she kept referring to him as her miracle. They are so smitten!
Jared and Martha weren't sure what look they wanted for their engagement photos – so I had suggested they look through my website for ideas. They decided they would like kind of an "urban" feel – fun coloured walls, alleys, etc. So off we went exploring London's alleyways.
We met at the Grand Theatre in London – spot of one of their first dates – and the first place they held hands. Martha thought this photo with the person on the scooter was so fitting as both Jared and Martha are Occupational Therapists.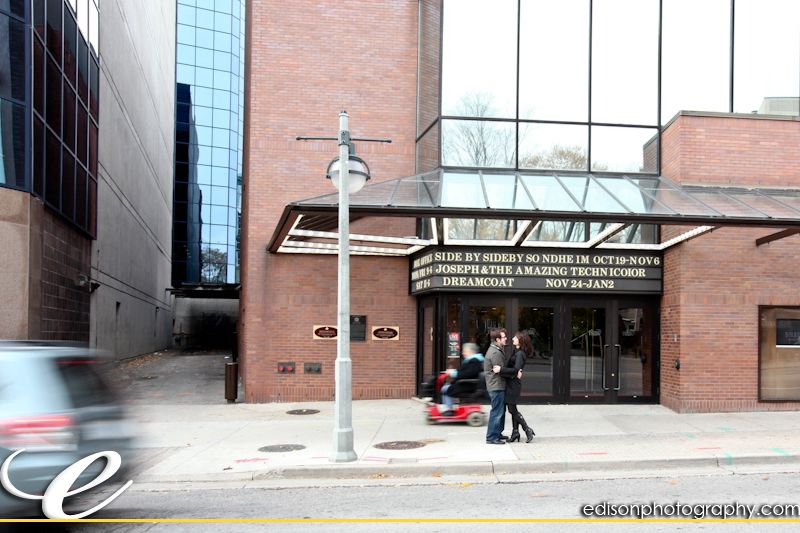 We then strolled around… these two just beam at each other. Love them together!
I think I heard Martha squeal when we found this phone booth. I love her enthusiasm! Such a great place for a cuddle….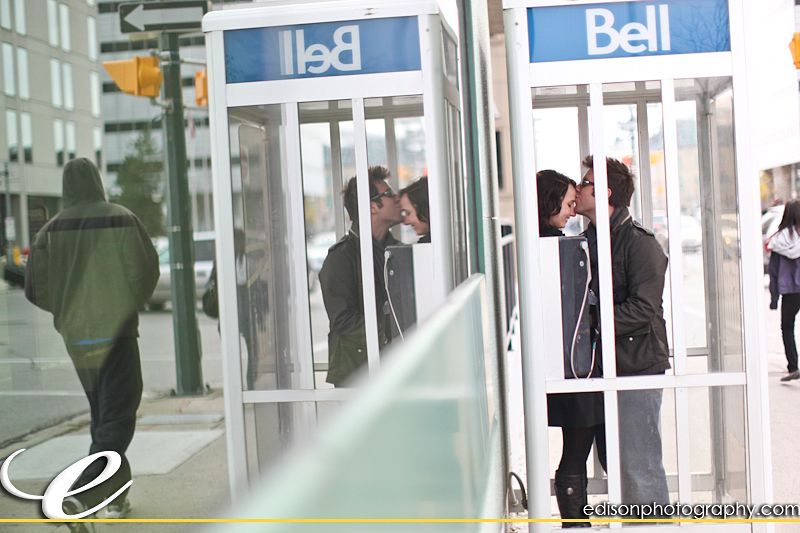 This tree appears to almost be growing out of their hands in the image on the left…. seems so symbolic of their new life together.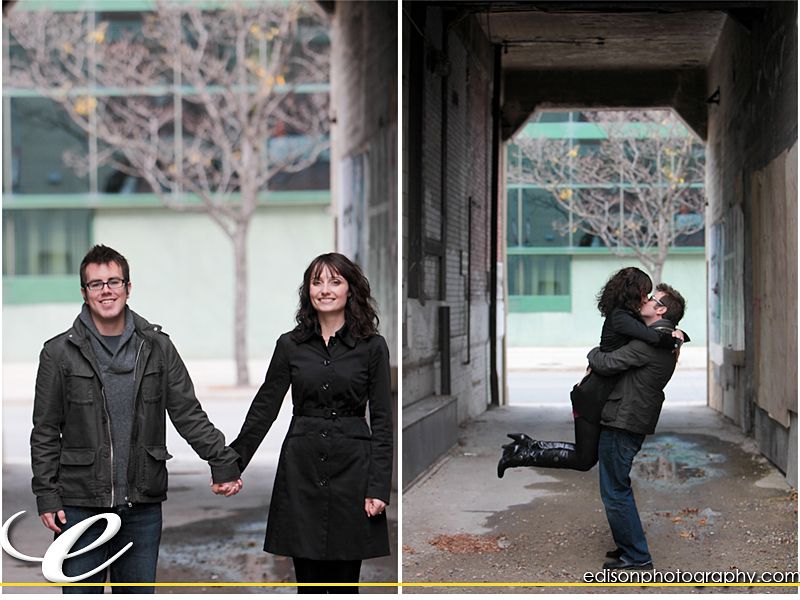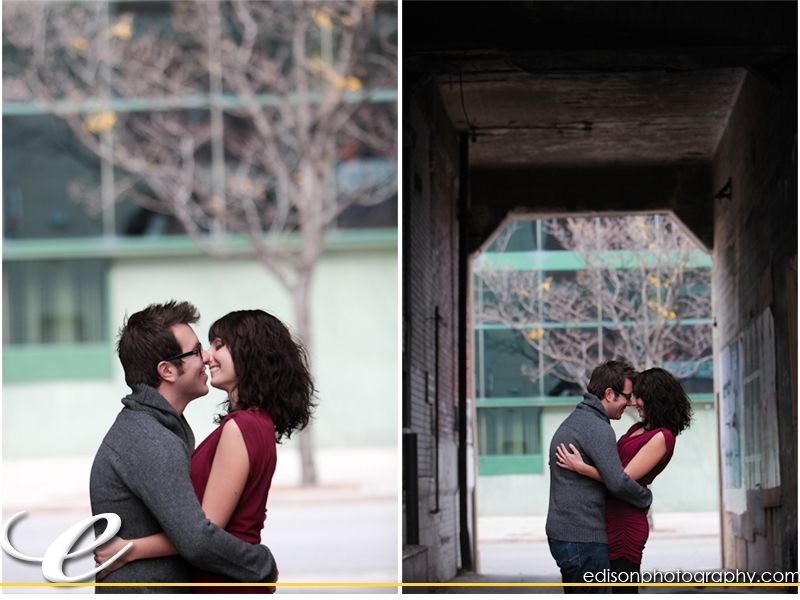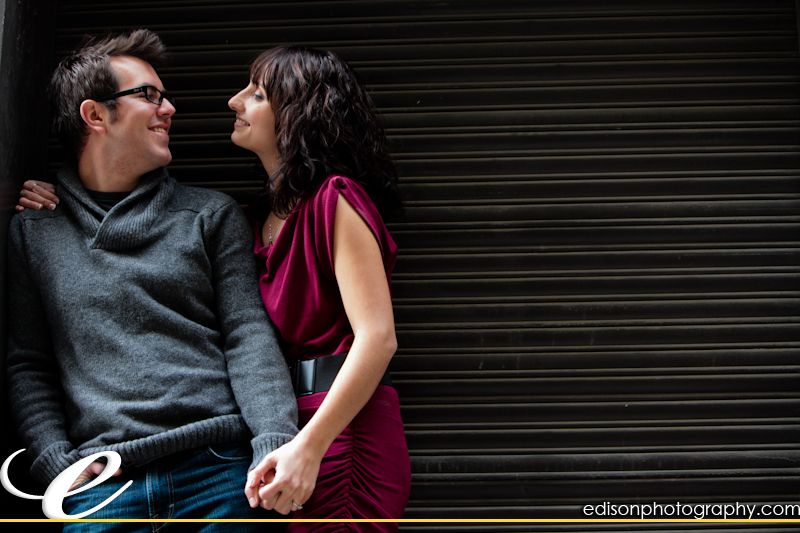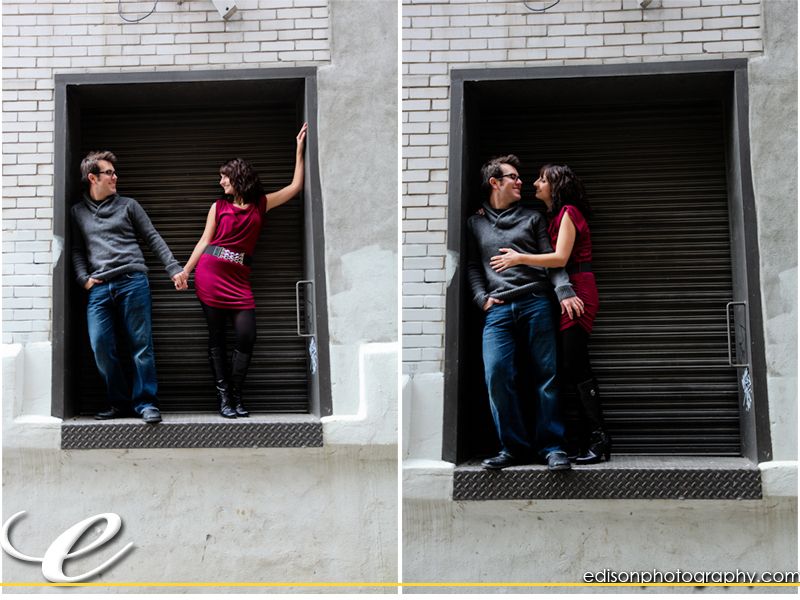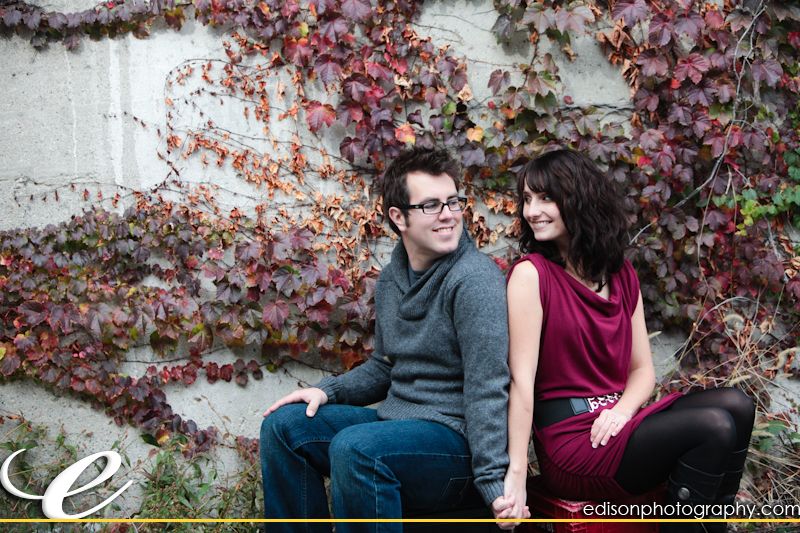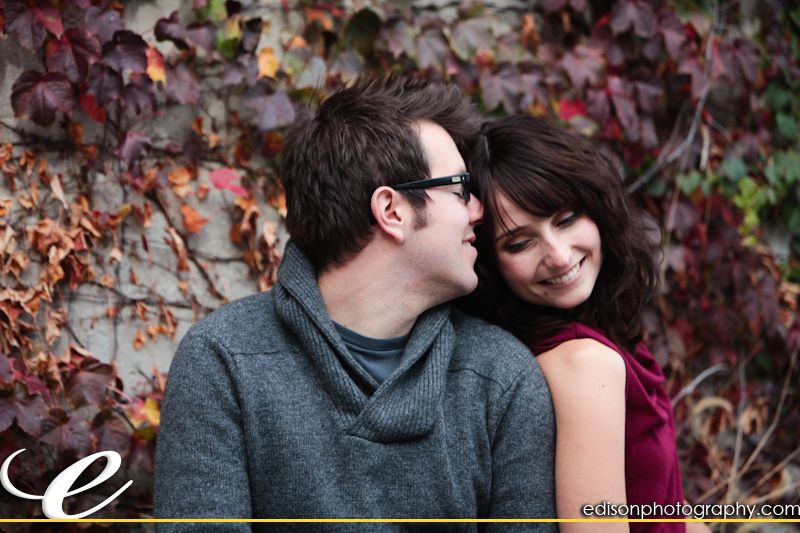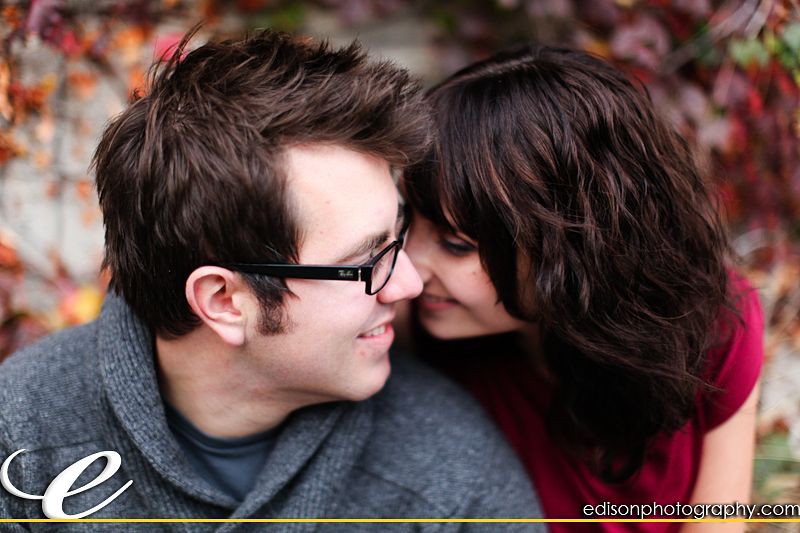 We then went t Moxie's – where they had their first date. A blind date only one year ago! When I mentioned how much can change in a year Martha got all choked up… I love people who are sentimental. Nice to not cry alone at moments like these.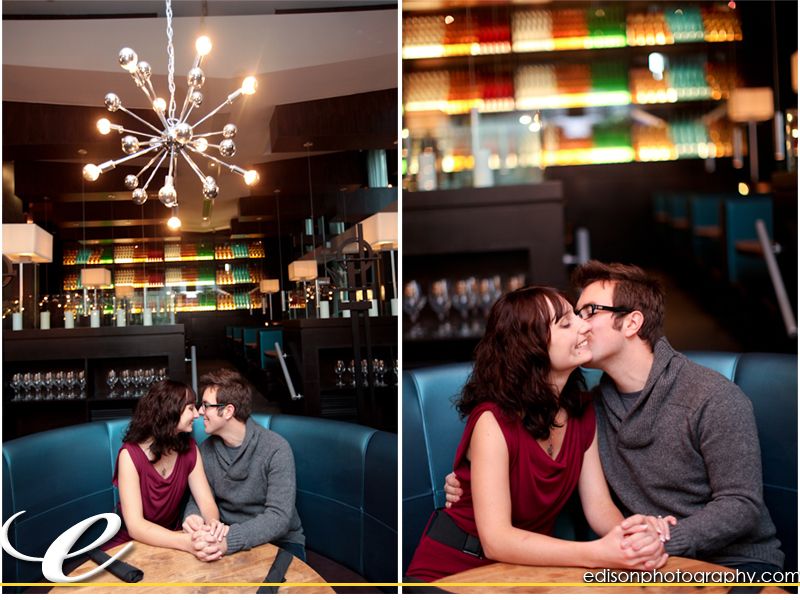 A quick change of clothes – and we are back exploring London's streets!
Martha said this is how Jared and her had their first kiss… he had picked her up and swung her around and on her way down he kissed her. Hello Hollywood movie. Sigh.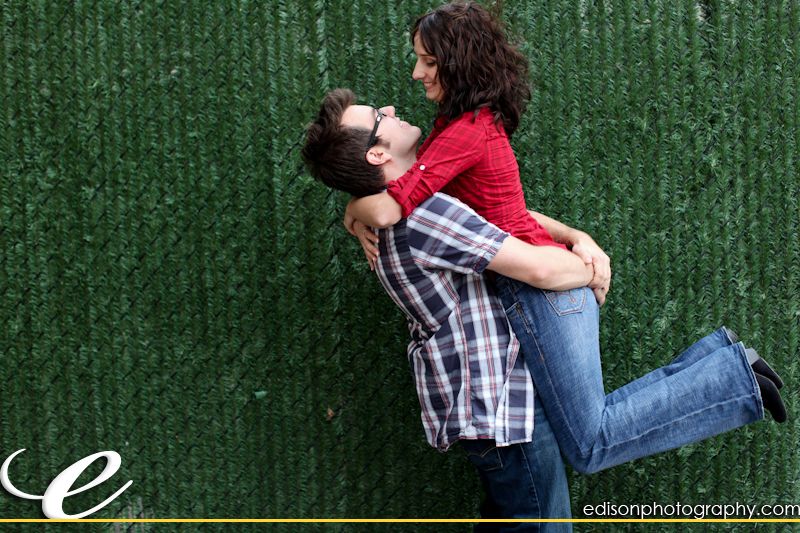 They said they liked fun walls… doesn't get more fun than this!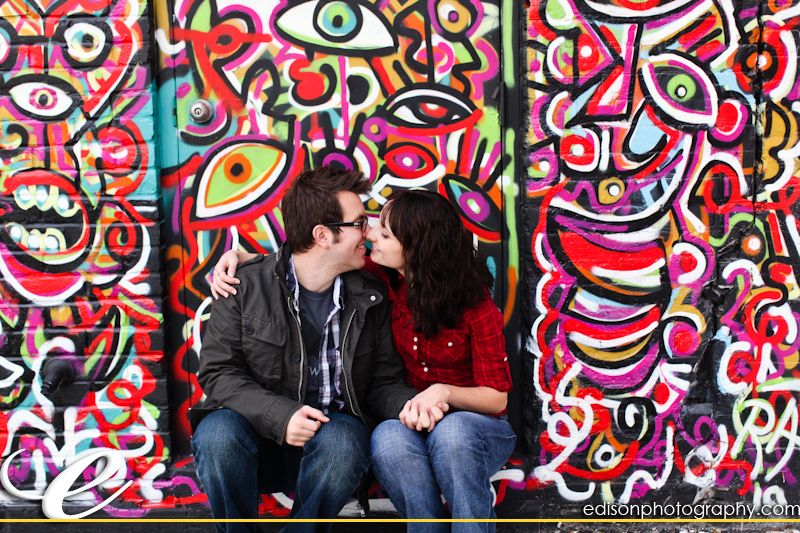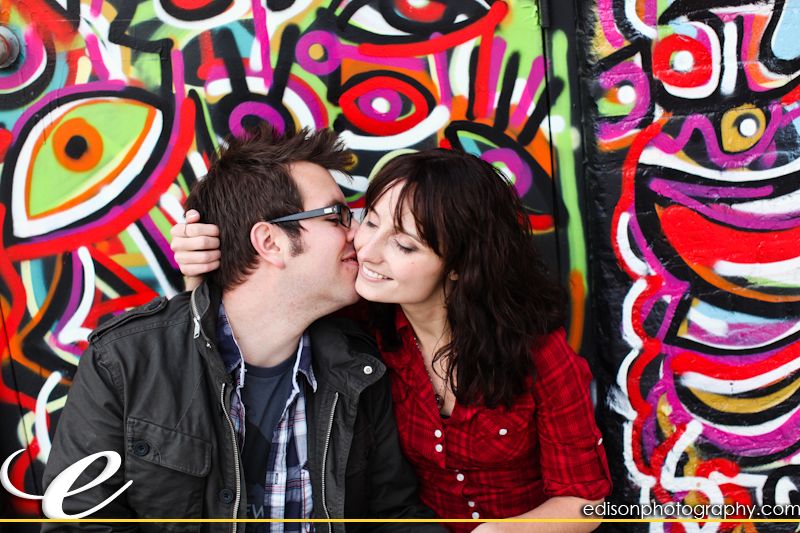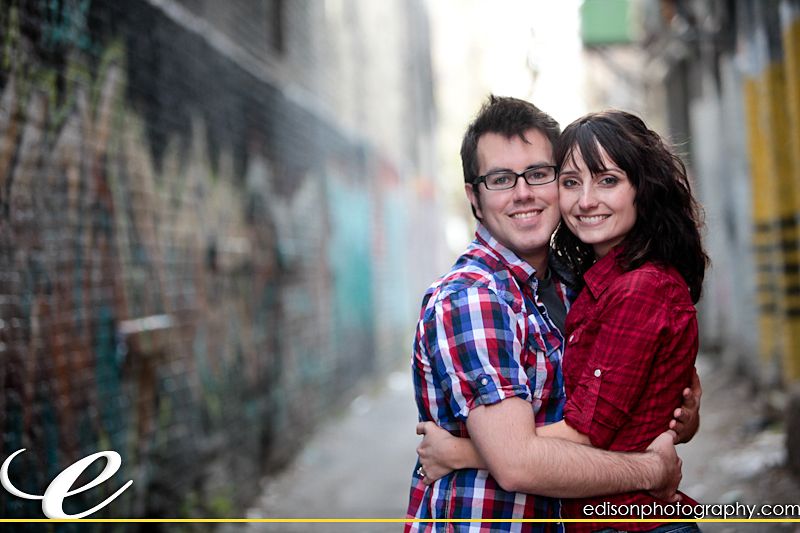 They had noticed a fun blue wall and a wall with "1 Corinthians 13″ on it in my portfolio.. Guess what we stumbled across?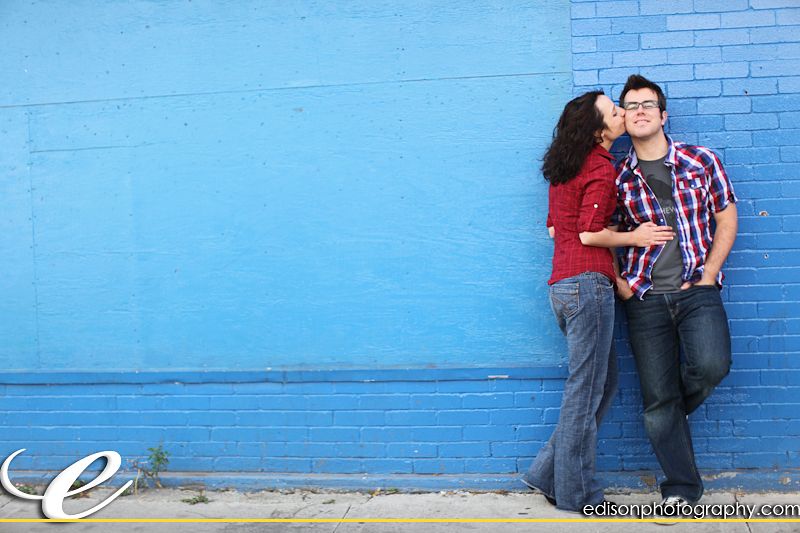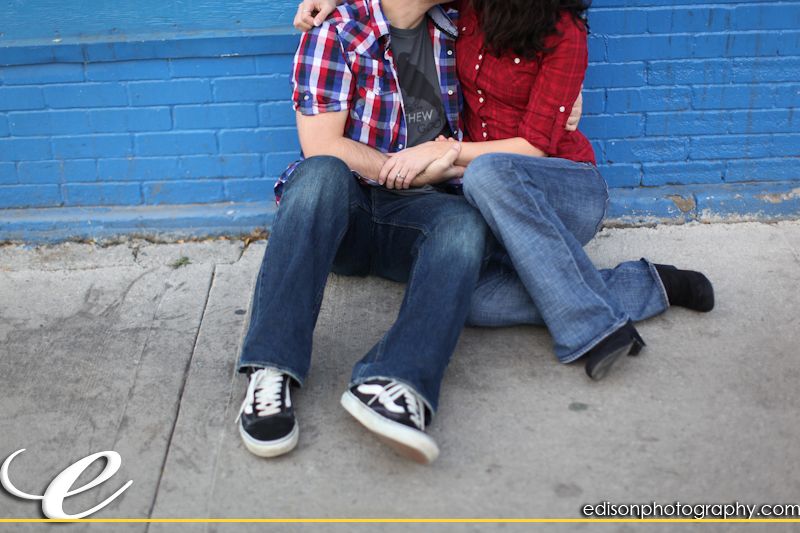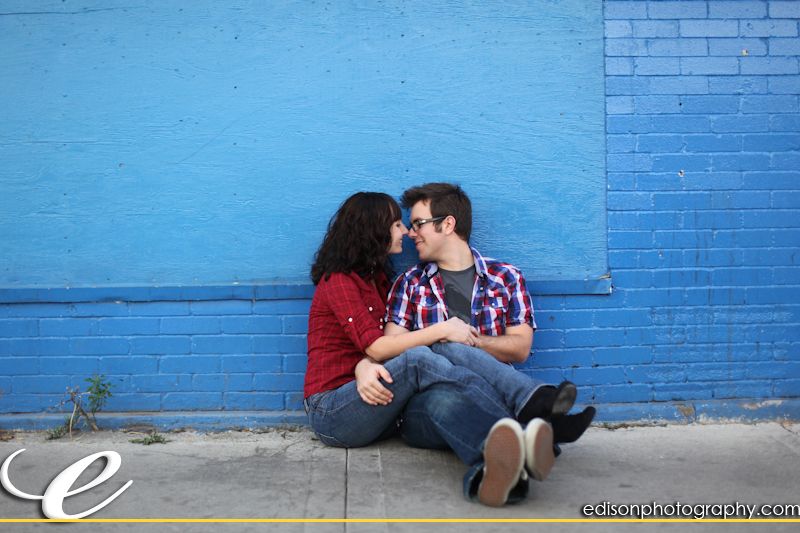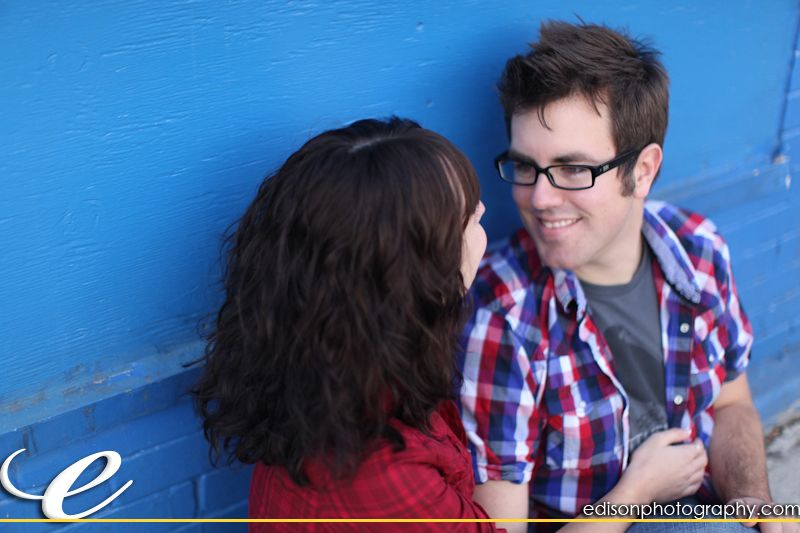 We then wandered over to another favourite hangout – a poutine restaurant. Mmmmmm…..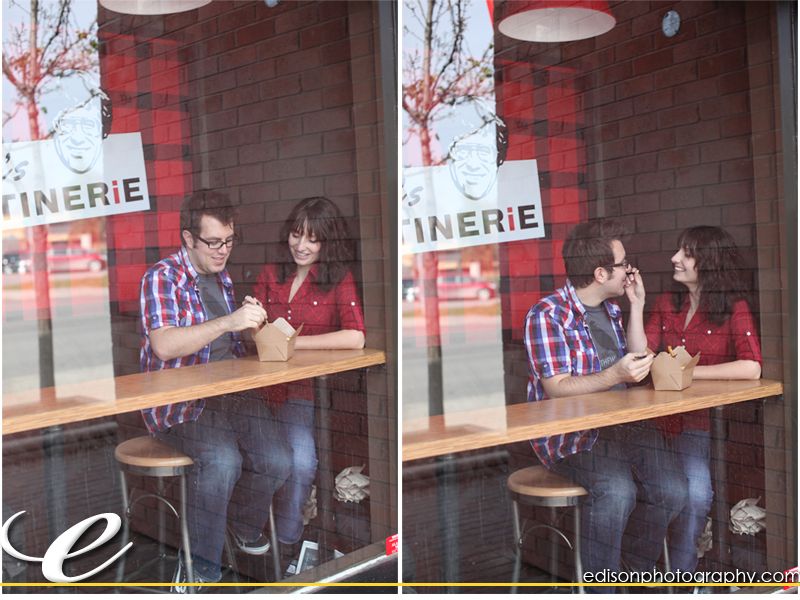 And you know what they say – the couple that laughs together – stays together. Love quirky people (and hats)!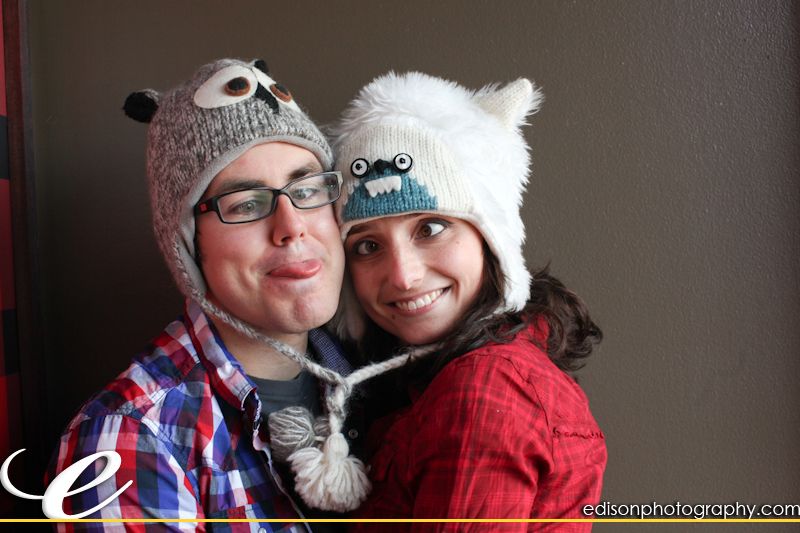 Celebrating life and love,
Krista