Yep. Hands down the worst month for many wives. It's Movember.
If you haven't heard of Movember yet – be thankful.
In all honesty…. I would take Movember 12 months of the year over cancer. Which is why I'm proud of Mark and all the other Movember boys. Prostate cancer is one of the most treatable forms of cancer – if detected early. My dad is a case of just this – early detection. Whew! Anywho – they are raising awareness and funds by using their faces.
Here's a note from my computer-shy hubby.

This Movember, the month formerly known as November I've decided to donate my face to raising awareness about prostate cancer. My donation and commitment is the growth of a moustache for the entire month of Movember, which I know will generate conversation (if you don't believe me, check out Krista's facebook page), controversy (if you don't believe me, check out Krista's facebook page) and laughter (if you don't believe me, check out Krista's facebook page :-)).
I'm doing this because 4,400 men die of prostate cancer in Canada each year and one in six men will be diagnosed during his lifetime.
This is a cause that I feel passionately about and I'm asking you to support my efforts by making a donation to Prostate Cancer Canada.
To help, you can either:
· Click this link http://ca.movember.com/mospace/353870/ and donate online using your credit card or PayPal account
· Write a cheque payable to 'Prostate Cancer Canada', referencing my name or Registration Number 353870 and mailing it to: Prostate Cancer Canada, Suite 306 145 Front Street East, Toronto, ON M5A 1E3, Canada.
All donations are tax deductible to the extent permitted by law.
For more details on how the funds raised from previous campaigns have been used and the impact Movember is having please visit: http://ca.movemberfoundation.com/research-and-programs.
Thank you in advance for helping me to support men's health.
Mark.

Mark is not only computer shy – he's camera shy. I did manage to dig up a photo of him from last Movemeber in full country get-up for our goofy Christmas cards last year.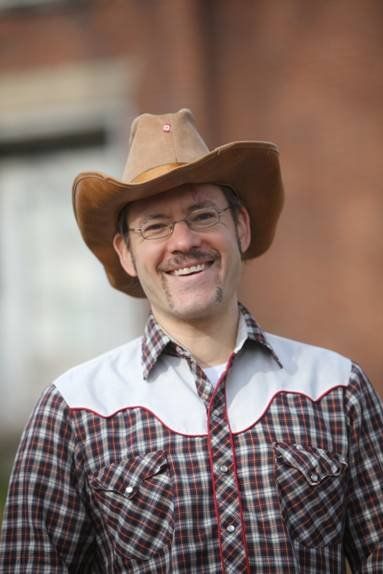 Celebrating life and love,
Krista