As Andrea slipped into her dress, she shared the story of how she knew it was "the" dress.
Like many, it was the first dressed she had tried on. The Pronovias dress was elegant, timeless and gorgeous. But…. to make sure she tried on lots of other dresses. One day while dress shopping again, she went back to the first dress. The one she had fallen in love with at first glance. In the dress shop the radio had been playing the usual pop music in the background. As Andrea slipped into this dress and stepped up on the platform to admire herself in the mirror the radio played a new song. Not another pop song this time but the beautiful "Ava Maria". Her Grandma's favourite song. It was like a confirmation and a blessing from Grandma watching her granddaughter.
It was definitely "the" dress for her. Grandma said so.
Let's start at the beginning of the day…
I love hands – they tell such stories. They can show stress, nervousness, love, joy… I thought these two images of both Paul and Andrea's hands prior to the ceremony spoke volumes.
Andrea had gorgeous details for her day – I have to share some of them!
Loved her "something blue"….
And her "something borrowed" (Grandma's diamond watch) and "something old" (a hankie made from her Christening gown)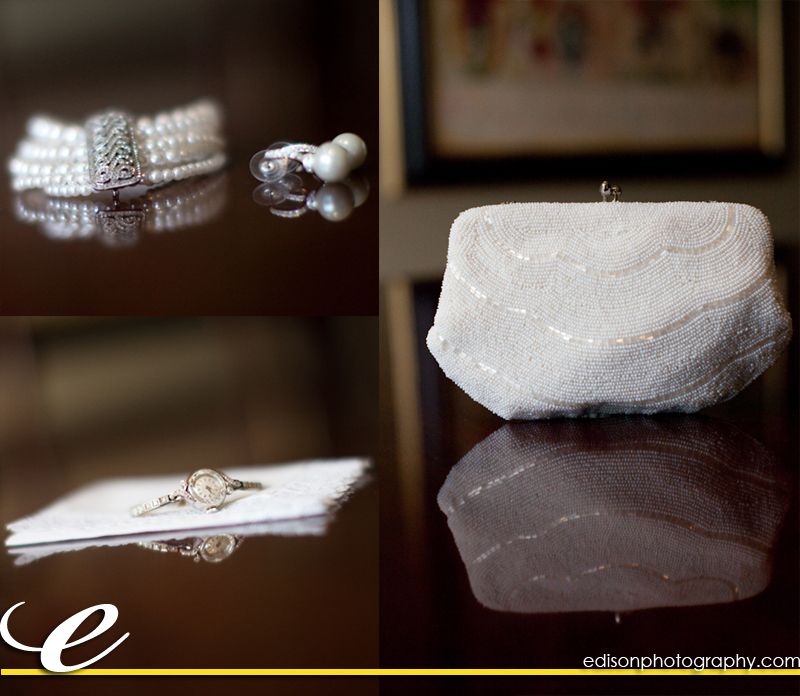 Her flowers from "My Bouquet" were absolutely gorgeous! I loved the bouquet locket too! One of her many great finds on etsy!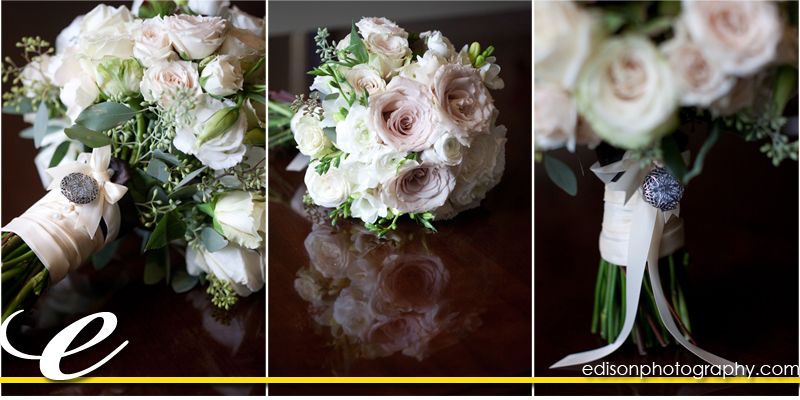 Andrea's mom and her best friend both had daughters just months apart. Now these two are best friends – and were each others maid of honour! Here are the four of them getting Andrea ready – such a special bond!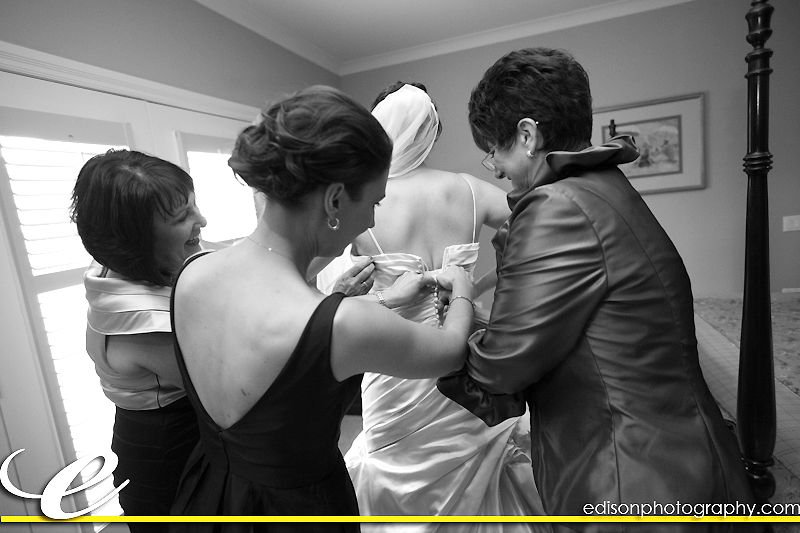 Mom watching Andrea with the finishing touches. Always such an emotional day for parents!
The finished look…. stunning!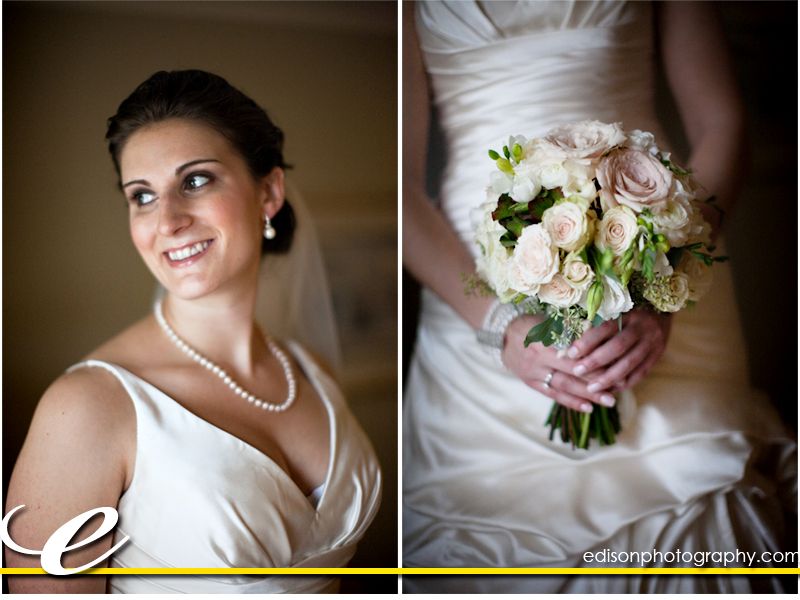 Andrea hadn't showed her dad her dress… so it was a special moment when he saw his girl all ready to go!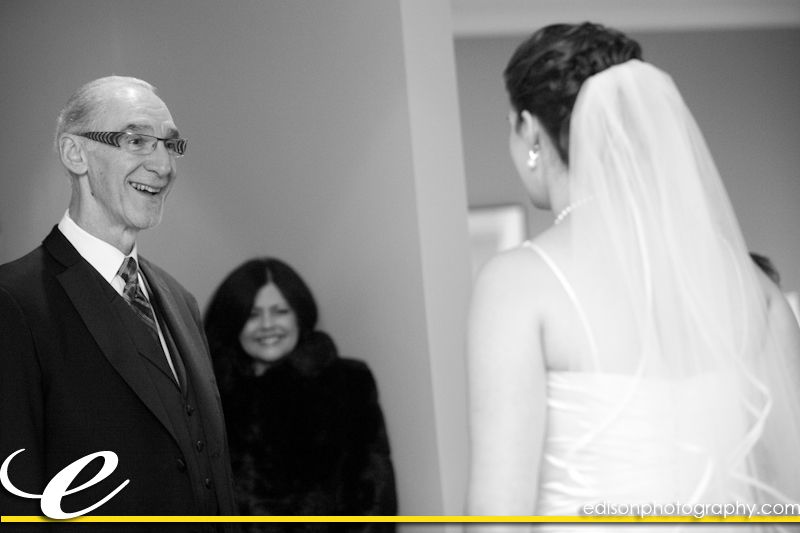 I love old churches – and St. Paul's United Church in Dundas was beautiful.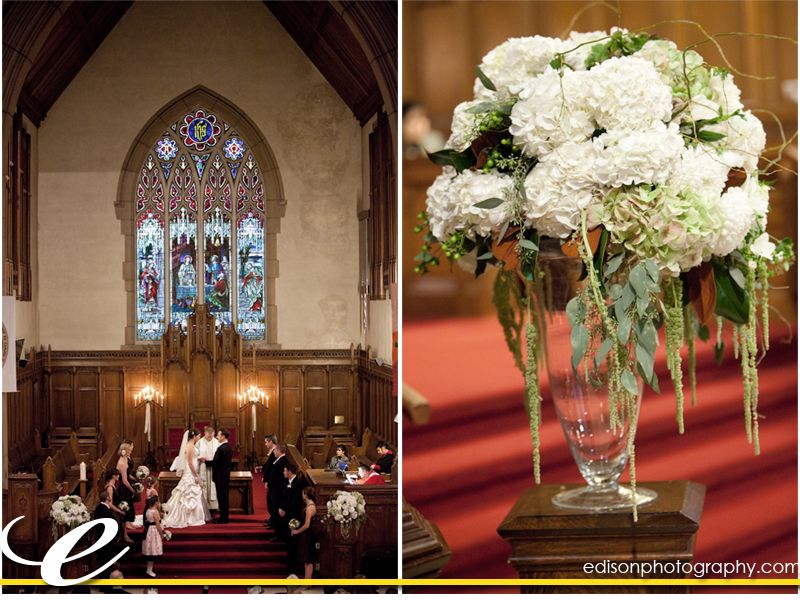 Well – maybe it wasn't as exciting to some…. ha ha. Always such a long day for flower girls!
I love this moment in the ceremony – always such a joyous walk!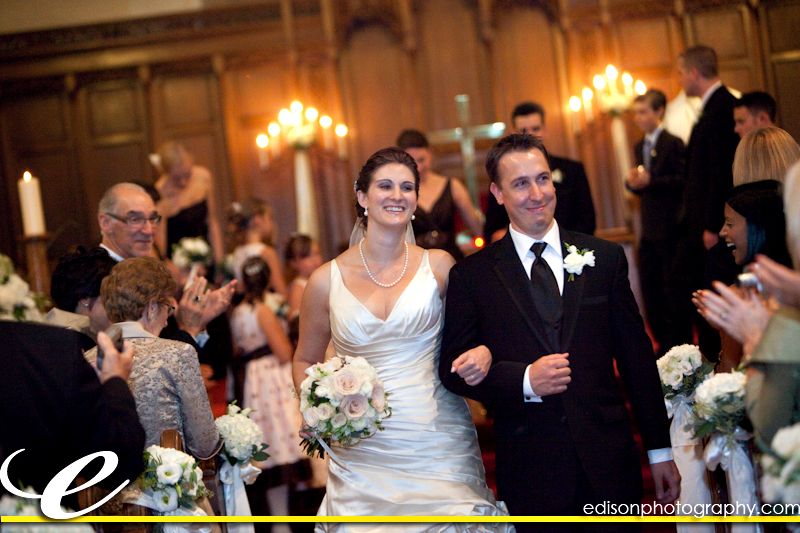 As they reached the back of the church – we discovered it was raining. No pouring! Andrea was laid back and we had some fun around the church while we waited for it to clear…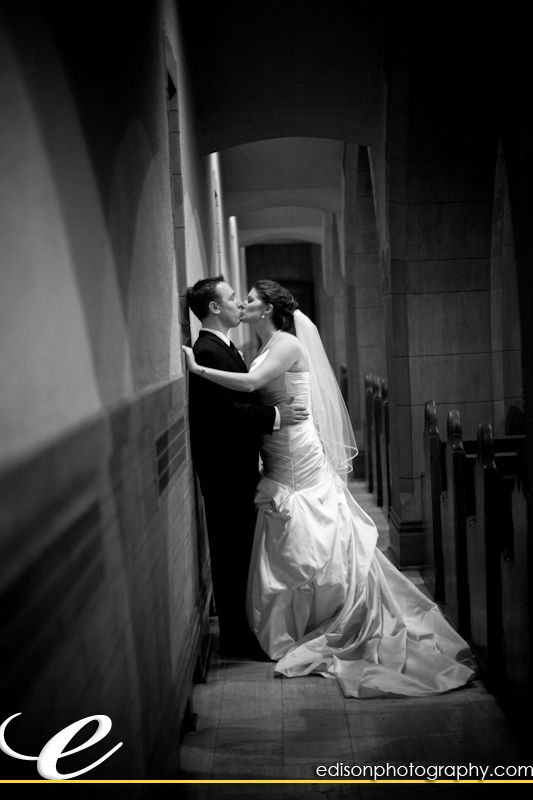 While the ringbearer and flowergirls also relaxed inside…
Then Andrea and Paul agreed they didn't mind a little rain – so we went out and wandered around Dundas a bit!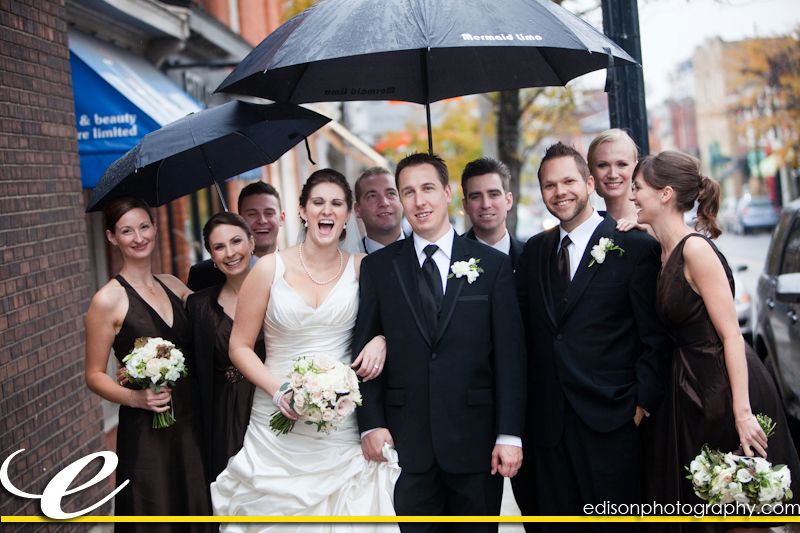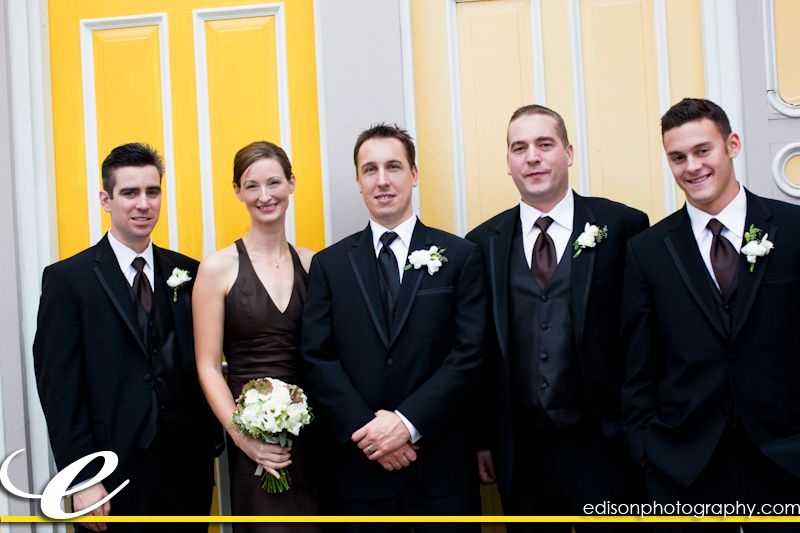 And did we mention the cute shoes? Love.
Then it was on to the Hamilton Golf and Country Club – and the decor by Simply Beautiful Decor was exquisite!
Glidewell Press did a beautiful job on all the yummy paper goods – the menu, place cards, and cards throughout the venue were all beautifully done! The labels on the jam (made by Andrea's mom!) were adorable and from GersonCurse on etsy. And I loved the idea of the luminaries from IlLUMIEnate for table numbers – just lovely!
The first dance was just beautiful – loved how they looked at each other!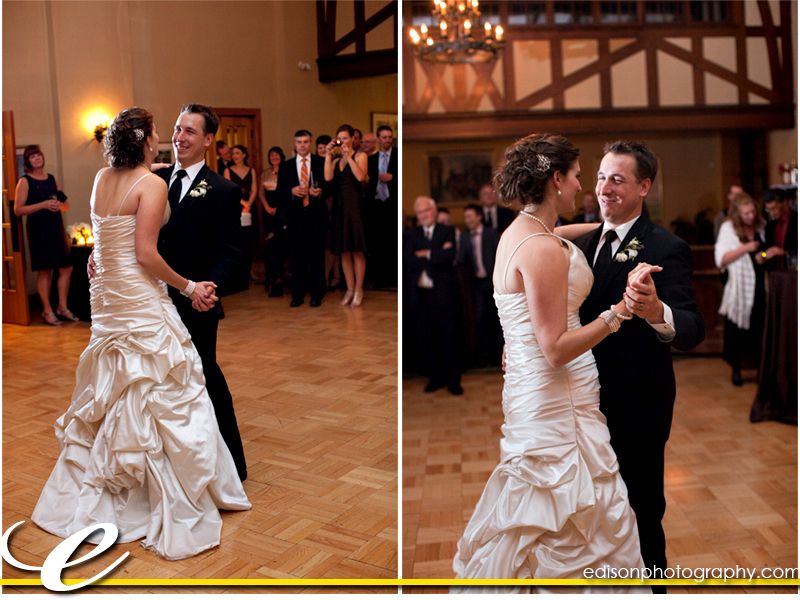 And sometimes it's hard to choose just one cake isn't it? How about a whole table of cakes from Criveller Cakes! Yum!!
Stay tuned for the slideshow later this week!
Paul and Andrea – thank you for letting me be a part of your Big Day! Hope you are having an amazing time in Portugal and France!
Celebrating life and love,
Krista