In this week's "Imagine" series I had to share bouquet alternatives. As I search the internet for wedding ideas for our Friday "Imagine" posts I keep coming across tehse amazing, unique bouquet ideas and I couldn't wait to share some of tehse.
When Mark and I got married, we looked at each part of the wedding and asked "why?" Why is this done – is it tradition or does it have meaning and significance? If it's simply because it had always been done… we would think about if we wanted to include it or not. We got married in December and had an evening ceremony. Instead of bouquets, we had the girls carry lanterns. It fit our winter theme better than bouquets of flowers that weren't in season. (Note to anyone planning lanterns.. try them out ahead of time – we had to make longer handles so no one's hands got burned!)
If flowers aren't your "thing" or you're looking for some creative idea – or trying to save some money… here are some ideas I've been finding online that I love.
This first one is my favourite and is all over the wedding blogs I read. Google "brooch bouquet" and your eyes will dance with joy. Mine did. I love this idea. And because I'm sentimental – I would probably ask the women in my life (Grandmas, moms, sisters, aunts, etc.) for a brooch I could borrow for the wedding.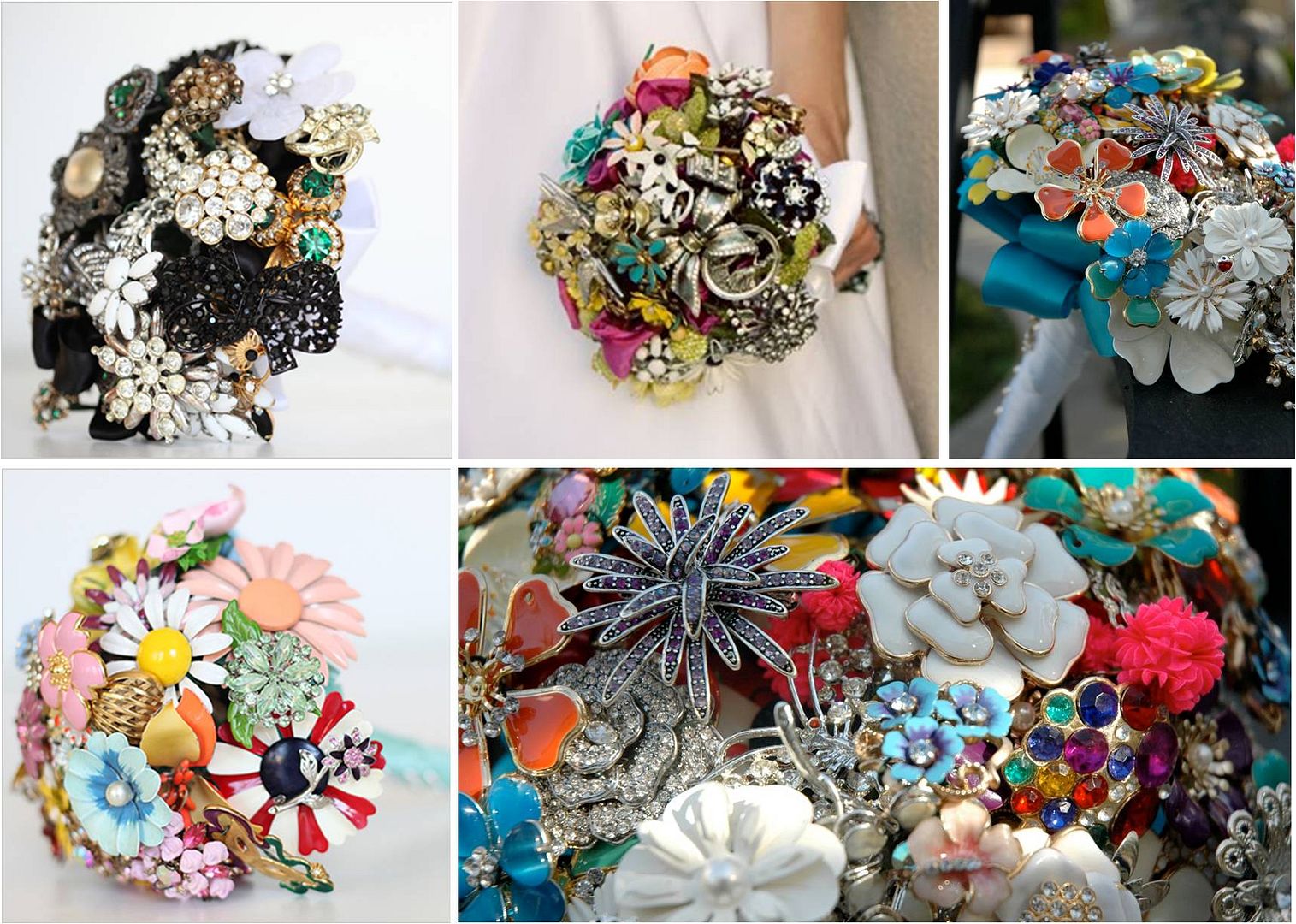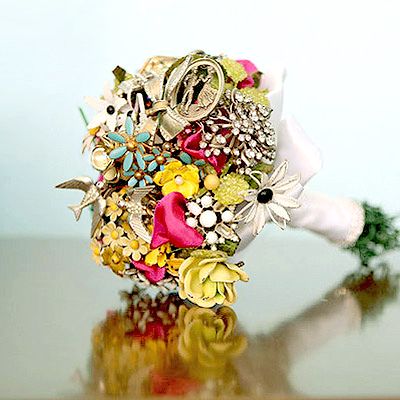 Or all in a monochromatic colour scheme is so gorgeous!
I love these variations with brooches and material that aren't so over the top… more subtle. I can already hear the guests saying "what is her bourquet made of? I don't recognize that flower…" because it's not blatantly different (that's further in the entry!).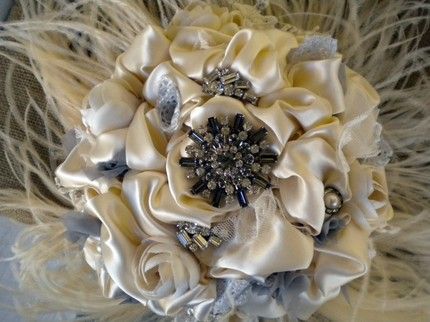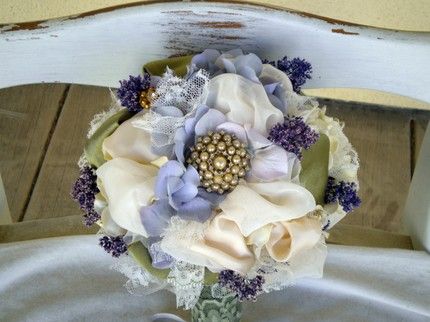 Or this brooch bouqet that looks like flowers…
ALong with brooch bouqyets, the otehr one I come across most frequently is made of feathers. So chic looking!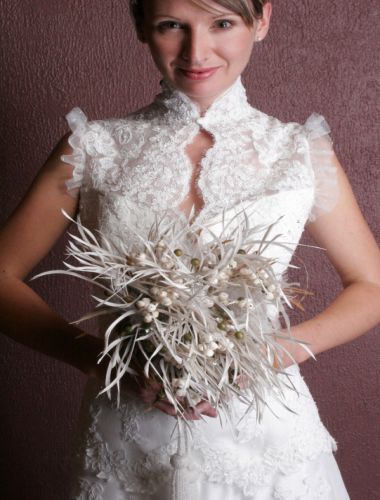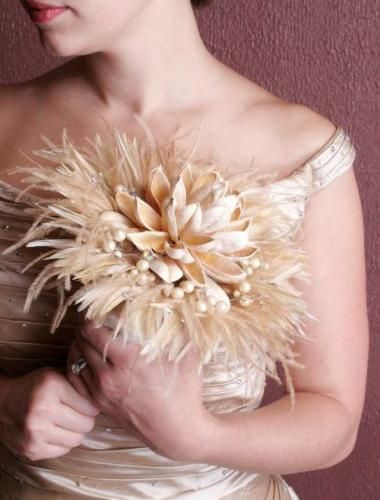 Or feathers with crystal accents.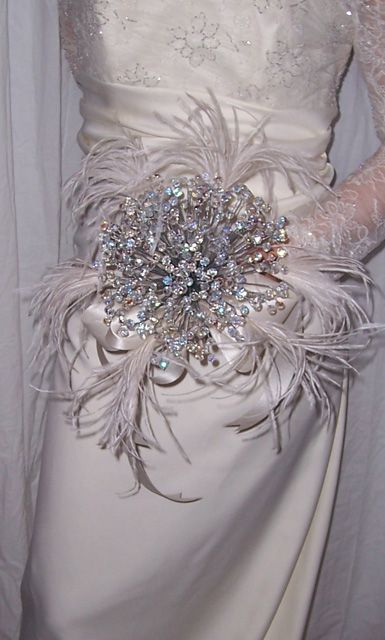 Or feathers and brooches together!
ANother great style I love is paper bouqets. Seriously.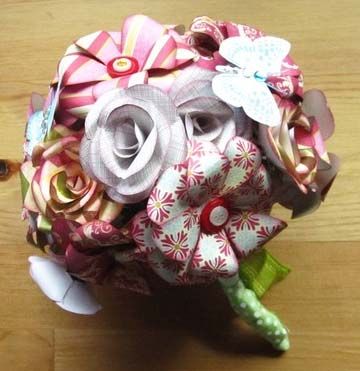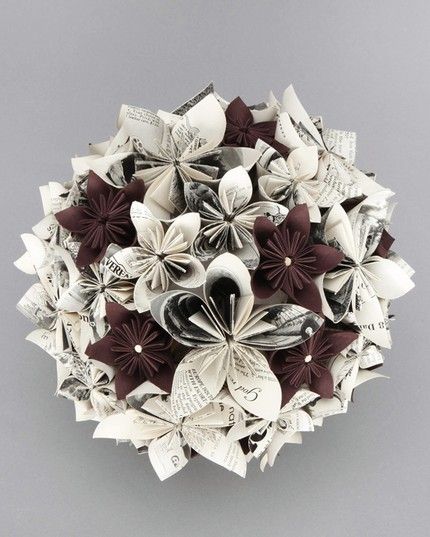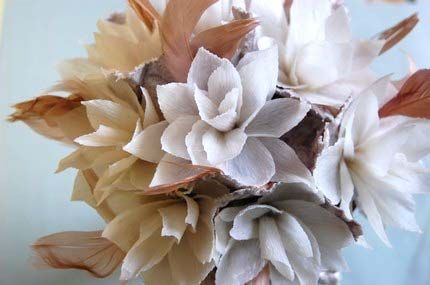 Here's one you can even make yourself….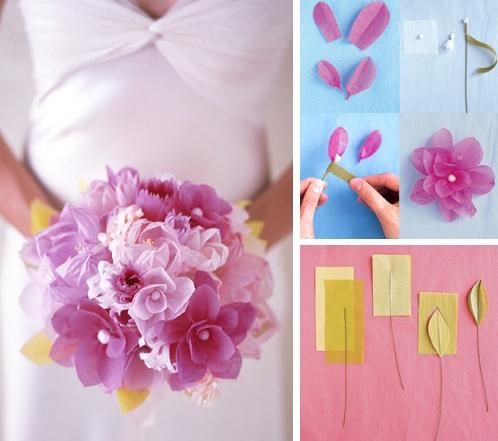 Bouquets can also be made out of unique fabric – such great textures and colours!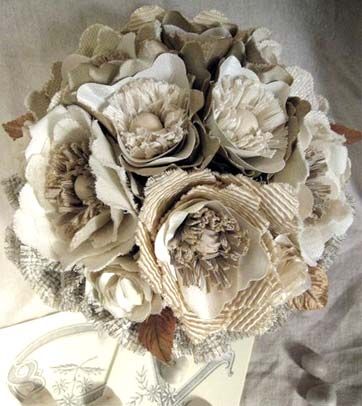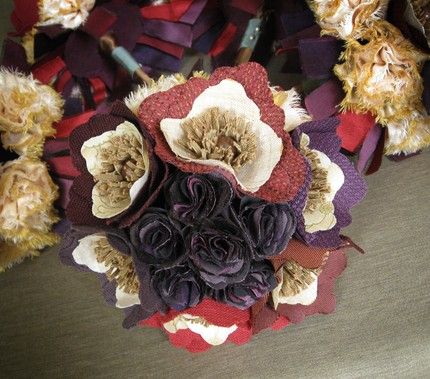 >
Another fun theme I liked was felt and buttons. Yep. Buttons. Felt. So cute.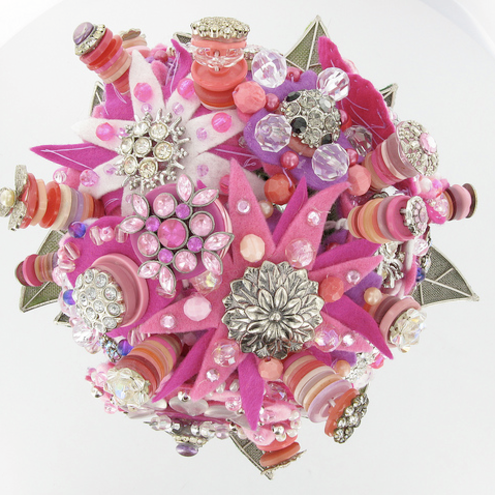 Or felt on it's own…


ANd I also found some unusual bouqets that helped carry a theme of a wedding taht were so fun… summer, winter, beach, Fall… all can be shown in your bouquet!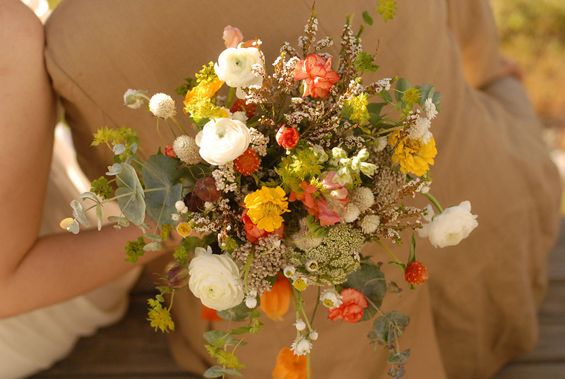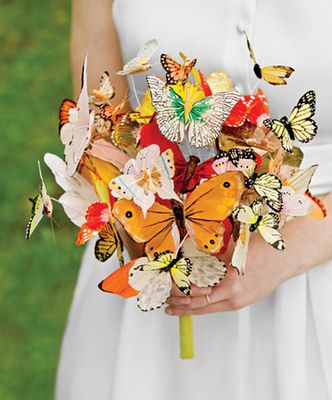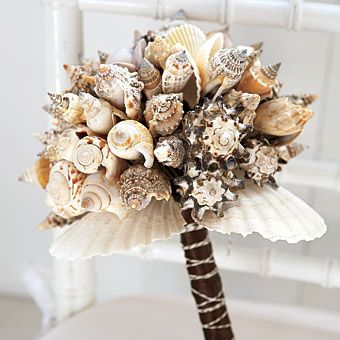 And I'll leave you with one that's just crazy – but could look super cool for the right gal!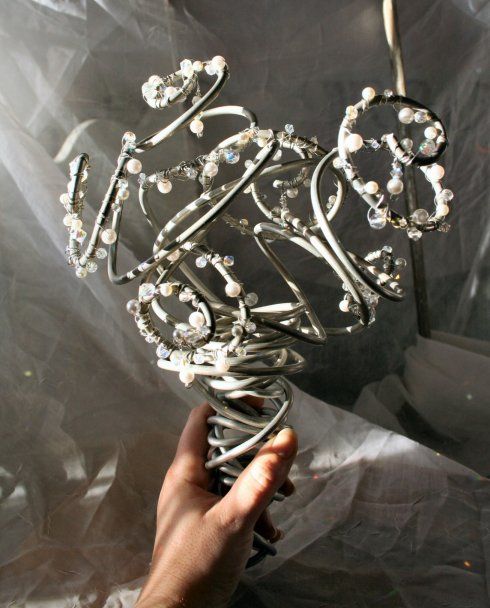 What do you think… stick with flowers or should brides look for unusual, fun, creative bouquet alternatives? What was your favourite? Have any other's to suggest?
Celebrating life and love,
Krista