Jon and Jenn had completely won me over at their engagement shoot. If you haven't seen these images – you should look HERE. Every corner held new significance, a story, and meaning. I'm a sap for this. So for their wedding story – I am going to re-tell one I told in their engagement blog because I loved it so much.
During their engagement session…. "I asked Jon and Jen to sit on these oak leaves. I heard one of them mention "Oak leaves! Perfect!" And when I asked why and heard their story, I couldn't agree more. Perfect setting.
Jon's dad passed away a few years ago. While sick, he was telling Jon one day how proud he was of who Jon had become. Jon worried he wasn't there yet… so much growth still to do in life. (Don't we all feel the same?) Jon's dad shared how an Oak tree takes years, and years, and years to reach it's full potential. The same is true with Jon he reminded him. Love this message. So, to include Jon's dad in the wedding they are using Oak leaves throughout their Fall celebration."
As you'll see in the details of the wedding in the slideshow – their was an oak theme throughout the whole day – the "thank you tags" were oak shaped, so were the cookies inside the boxes. The programs had oak leaves. The back of the table numbers had a poem on the Oak Tree. And so on. And of course when we stopped to take photos in the woods – they were surrounded by Oak leaves.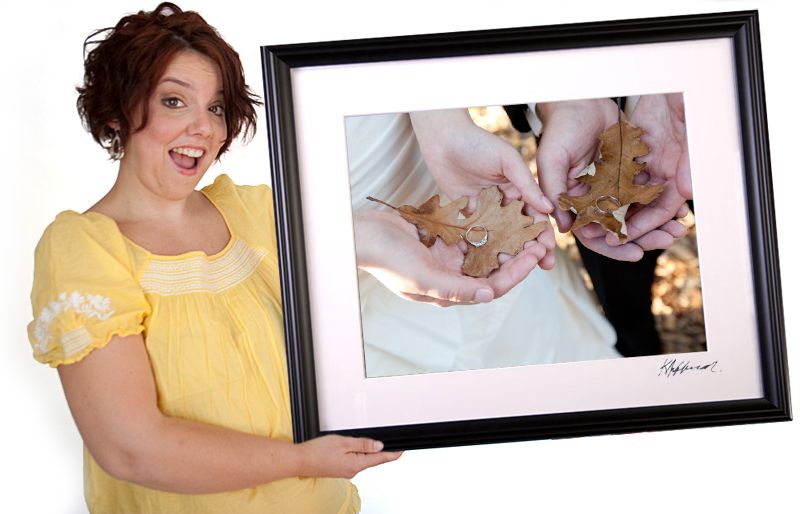 Let's start at the beginning….
Jenn has an incredible infectious smile – that didn't leave her face the entire day. So beautiful!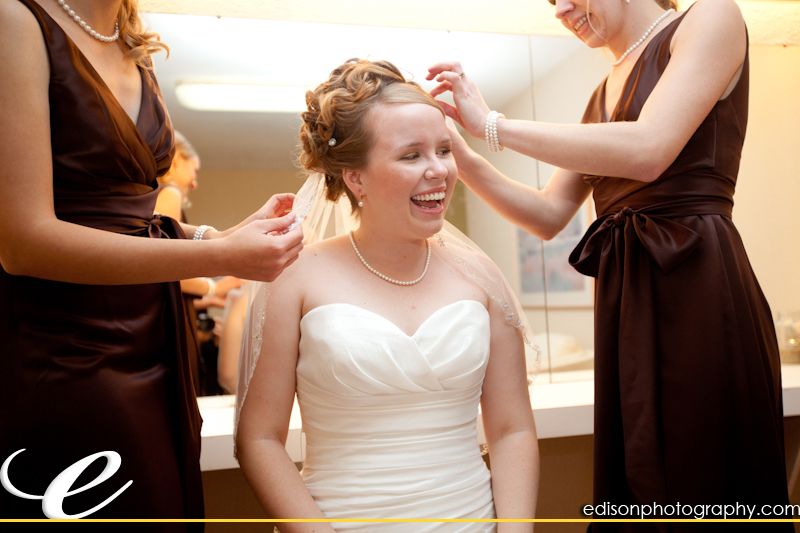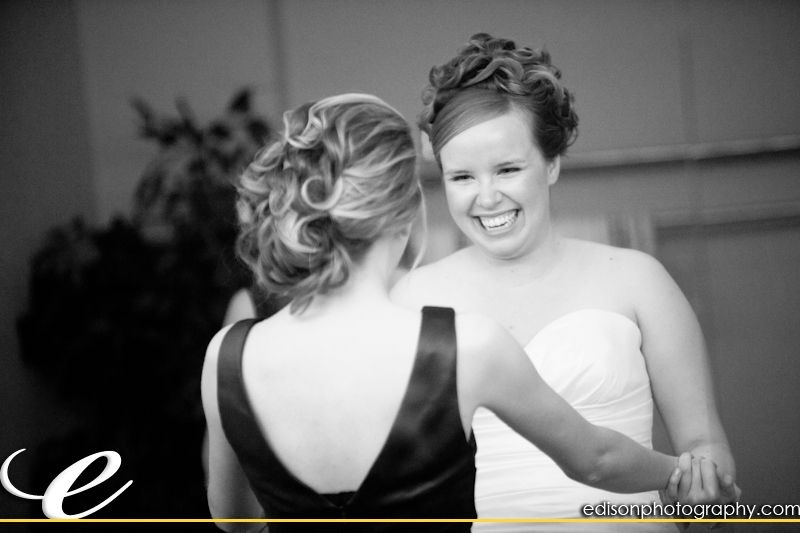 I love the timeless feel to this big mirror and stool here.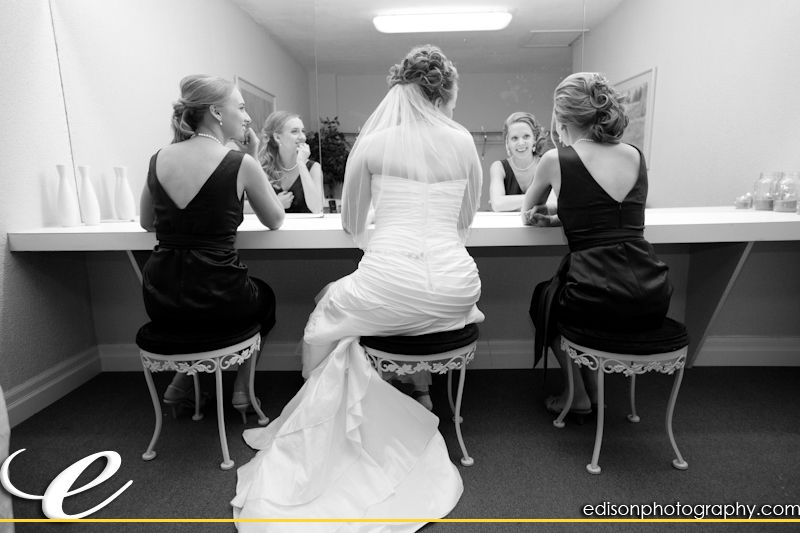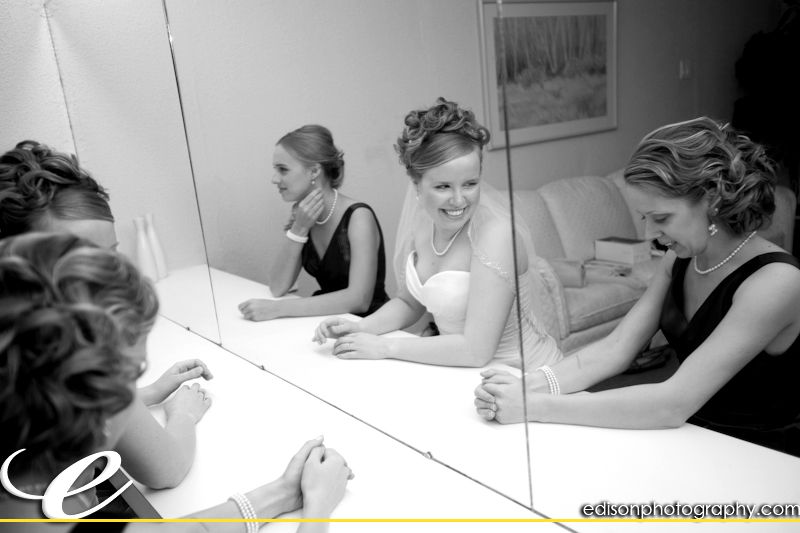 Jon was SO nervous… but I think one look at his beautiful bride calmed him down. Loved how Jon met Jenn in the aisle to walk in together.
Sarnia's Riding Club is a gorgeous setting for a wedding!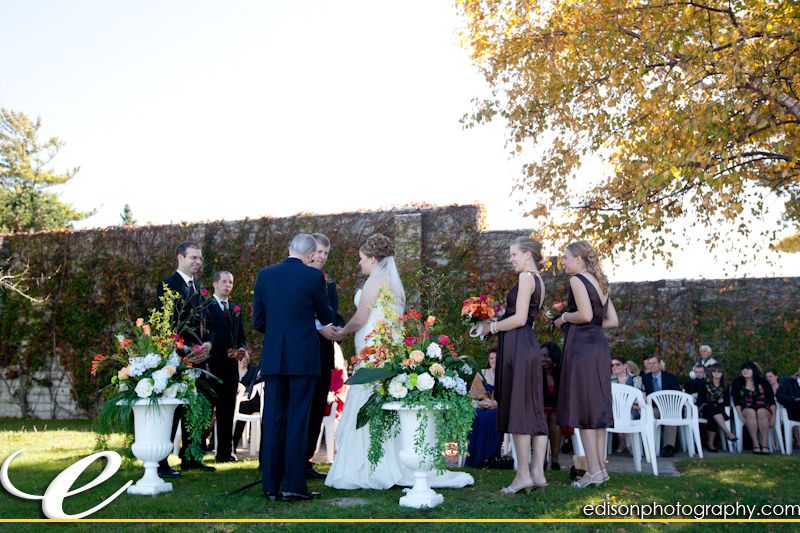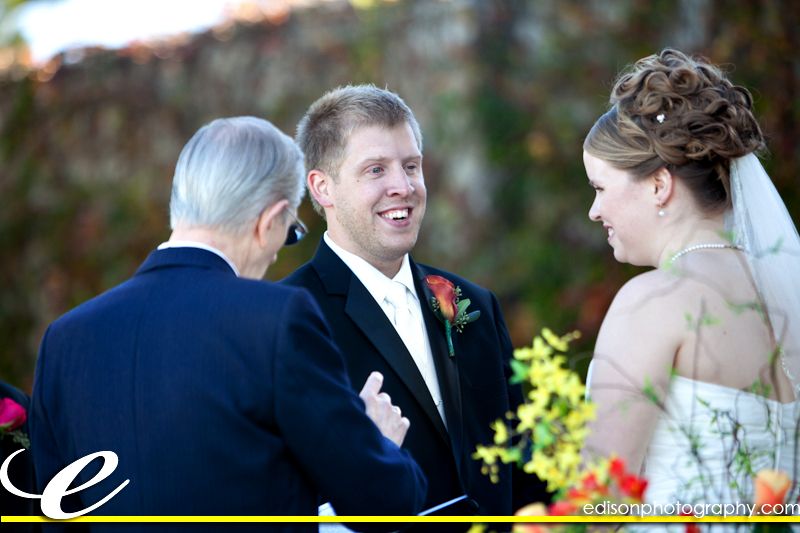 Man and wife! Always such an exciting walk….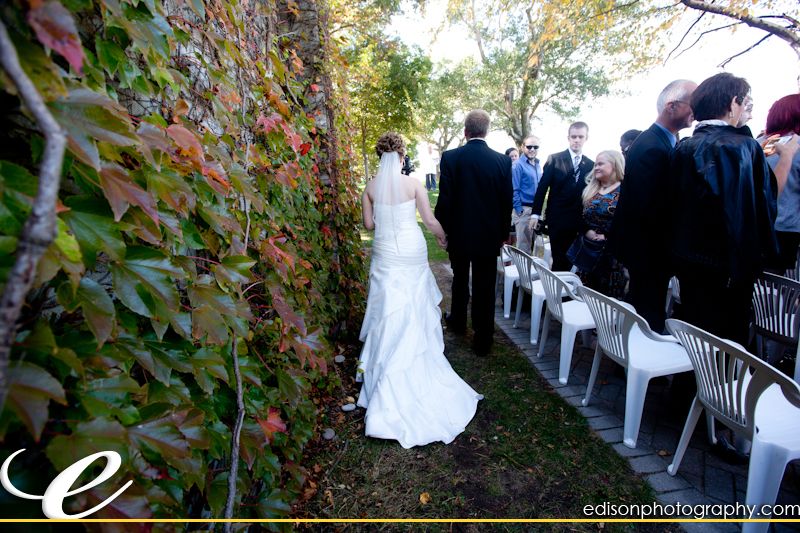 The Riding Club offered so much beauty for photos – the big ivy covered wall, the beach, the hammock… love it!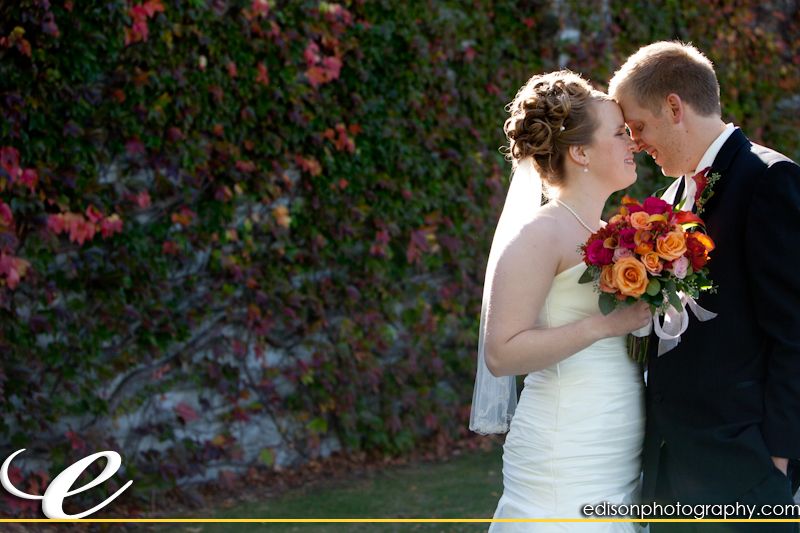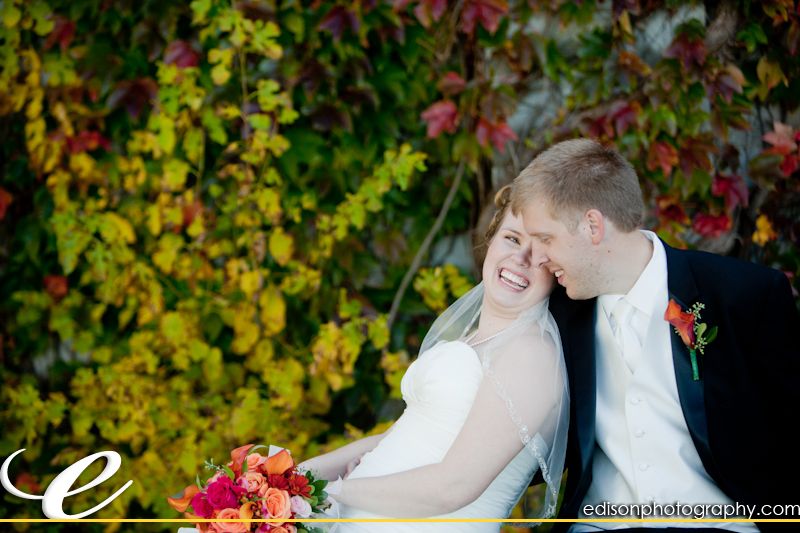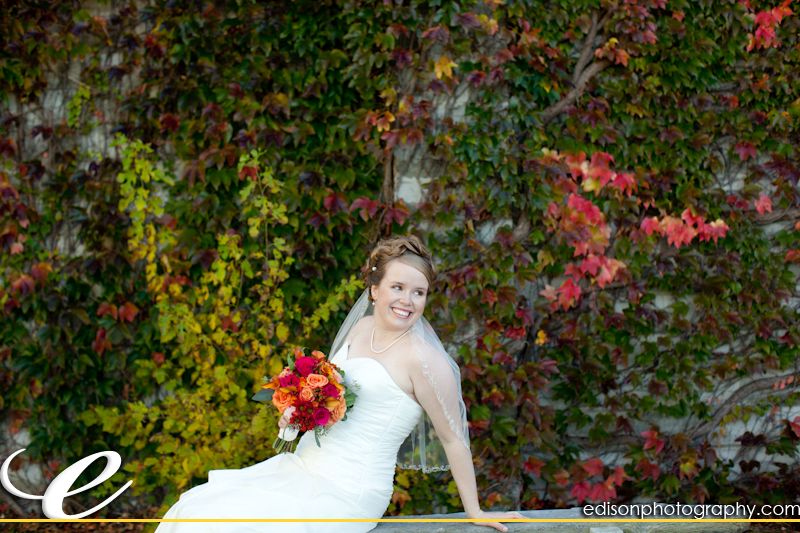 Louise from Exquisitely Designed did such a great job with all the flowers and decor!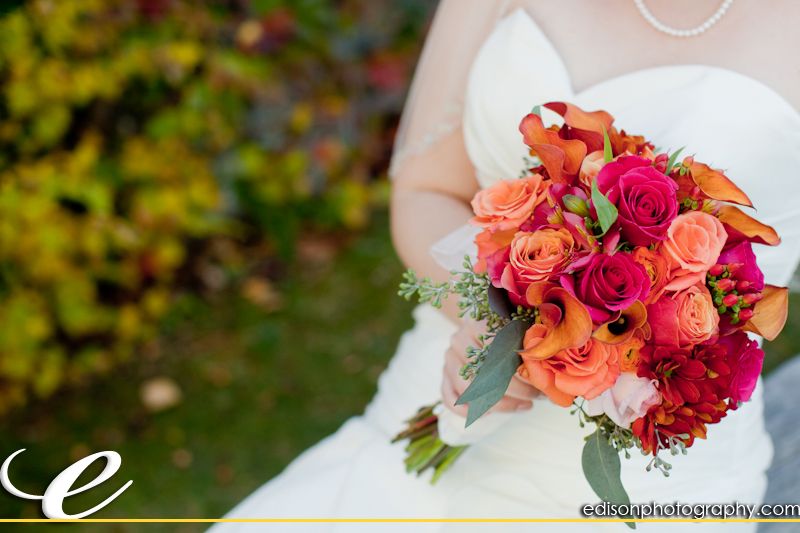 We went for a short drive and found some beautiful spots!
Jon and Jenn had gotten to know each other over playing cards. At the engagement shoot, Jenn had used playing cards to create a banner that said "Almost Married" – so now it was time to change it to "Just Married"!
These two are just so sweet together!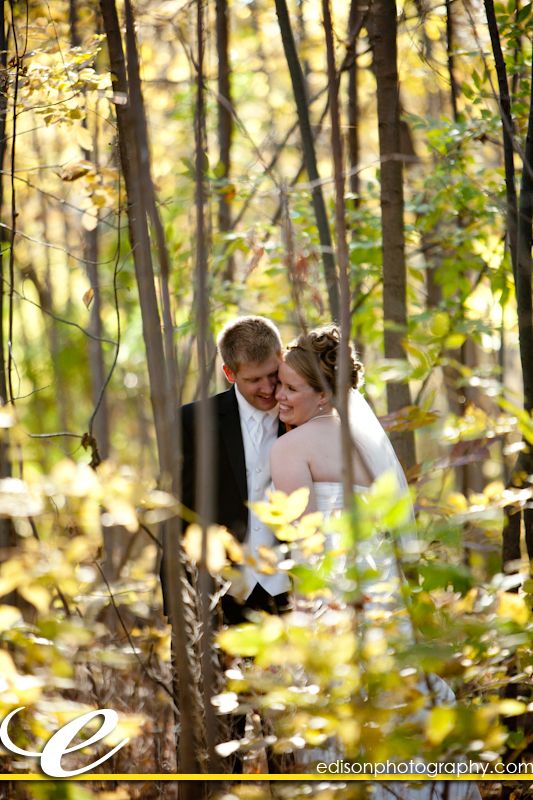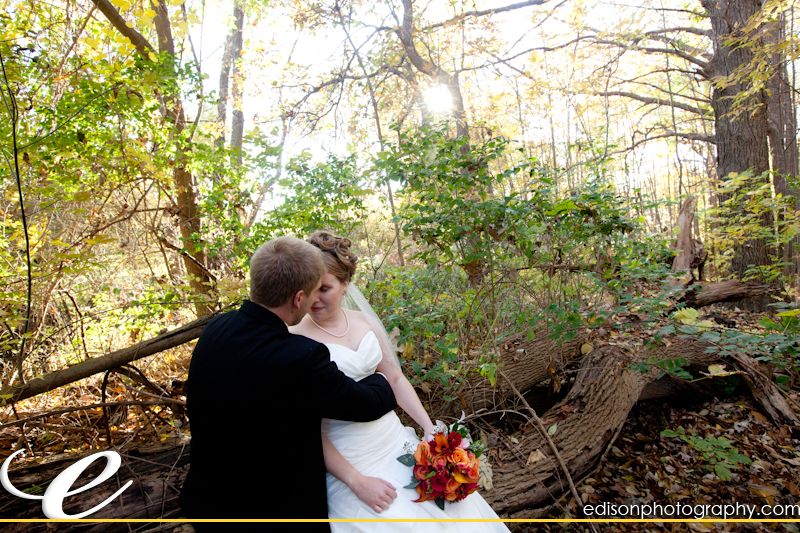 And then it was back for the reception – loved all Jenn's fun Fall details!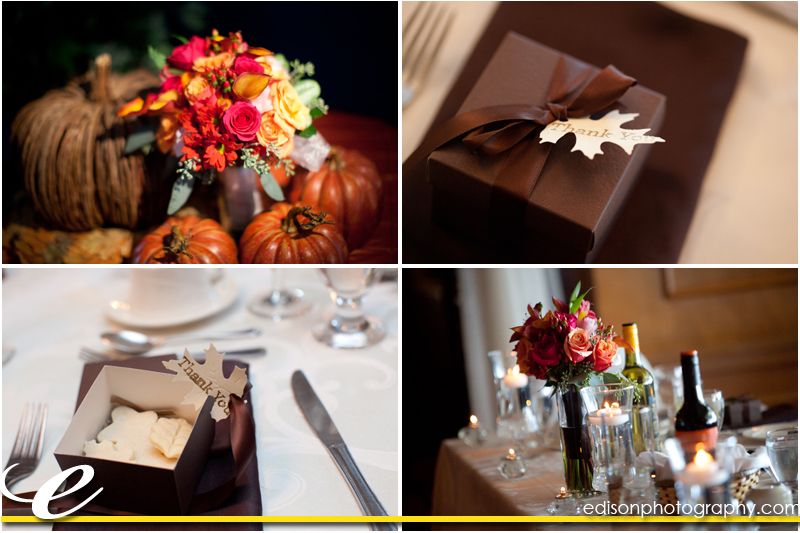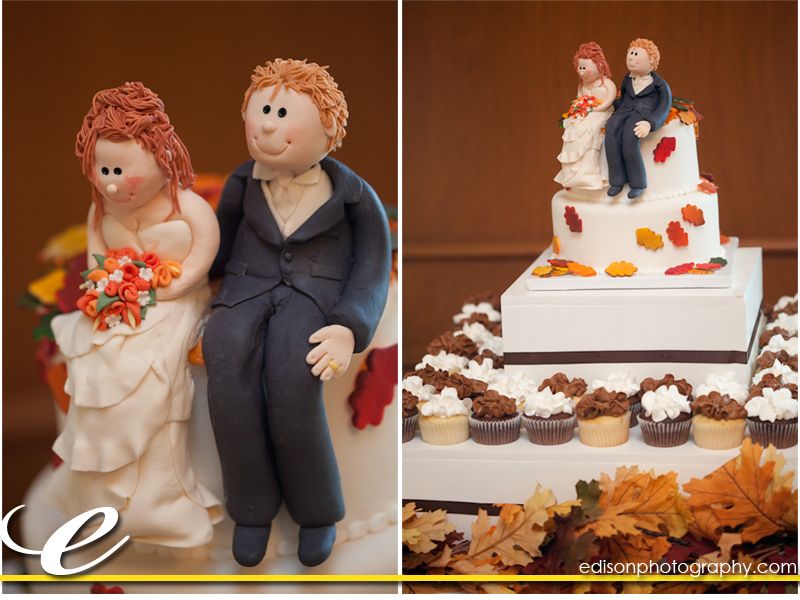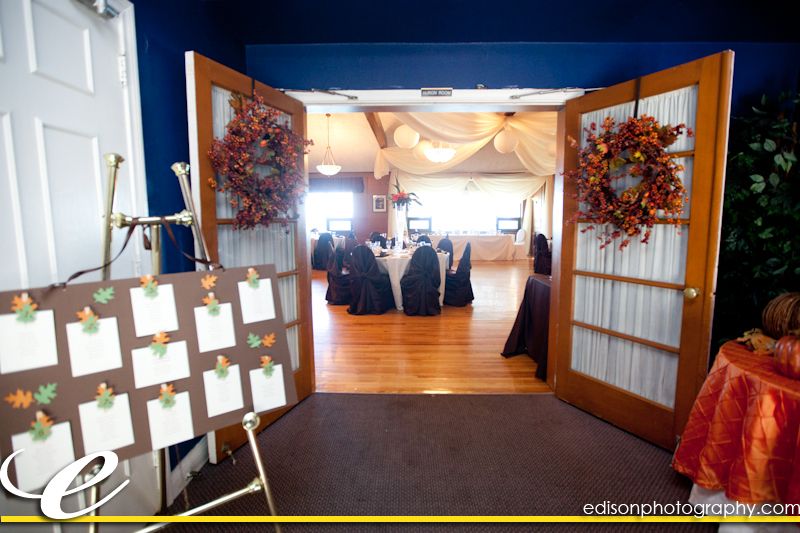 I always get a bit choked up when the bride and groom enter the reception – always such joy and emotion!
A beautiful first dance!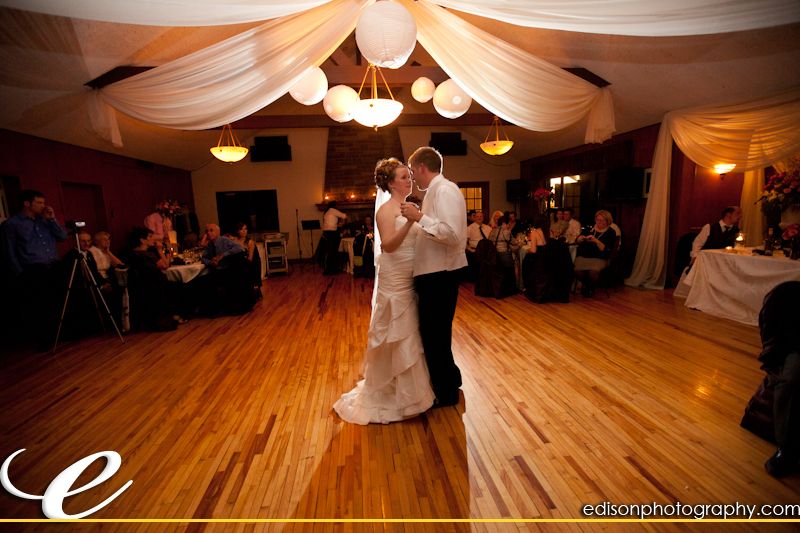 And now – please, enjoy the Slideshow!
Jon and Jenn – thank you for letting me be a part of your Big Day!
Celebrating life and love,
Krista