As a mother, I try to raise my daughters with long term goals in mind… I want to raise them to be confident, kind, loving women. A bonus would be if we can also stay close as they mature. There are days when they say "I don't like you!" and I simply reply, "Okay, you don't like me. I still love you and you still have to clean your room. (or whatever the frustration of the moment is with them)" And I know it's true – I'll always love them. Always.
When I met with Chris and Christa a couple weeks ago to go over their final timelines and details, I asked who was in the wedding party. Christa told me her mother, Kathy, was her maid of honour. I got a bit choked up right there.
As a mother, to be chosen by your daughter as a friend – not only your mother… is a beautiful gift. To not only be loved, but to be liked. Such an honour. I watched Kathy as she quietly laced up Christa's dress, helped her prepare, and celebrated with her as both mother and friend. I am reminded there were probably days when as a young girl. Christa also declared she did not like her mom… but Kathy continued to love her… and love her… and love her.
This is a capture Carolynn got as Christa and Kathy went to meet Chris for the "first look". Completely in sync with each other. Celebrating and supporting. I love it!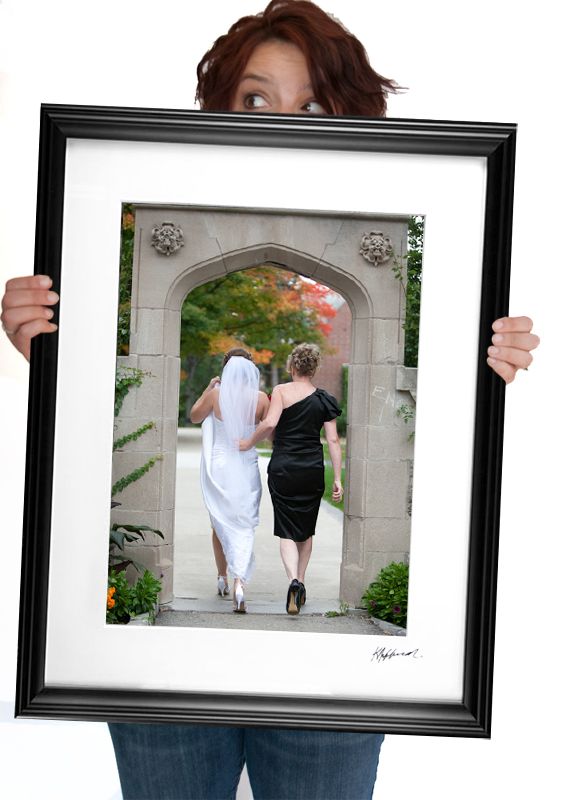 Let's start chronologically here though….
CHrista had so many great little details… like her hanger with her new name "Mrs. Wilkin". So cute!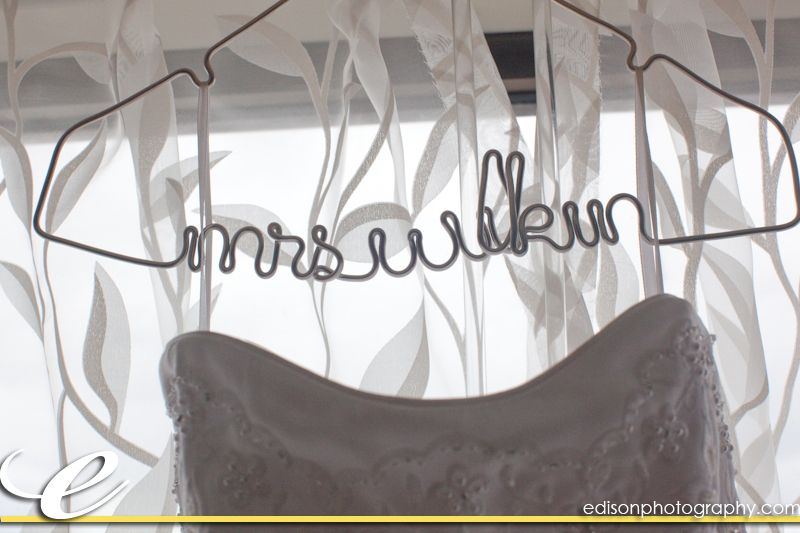 And her cute sweatshirt she made herself…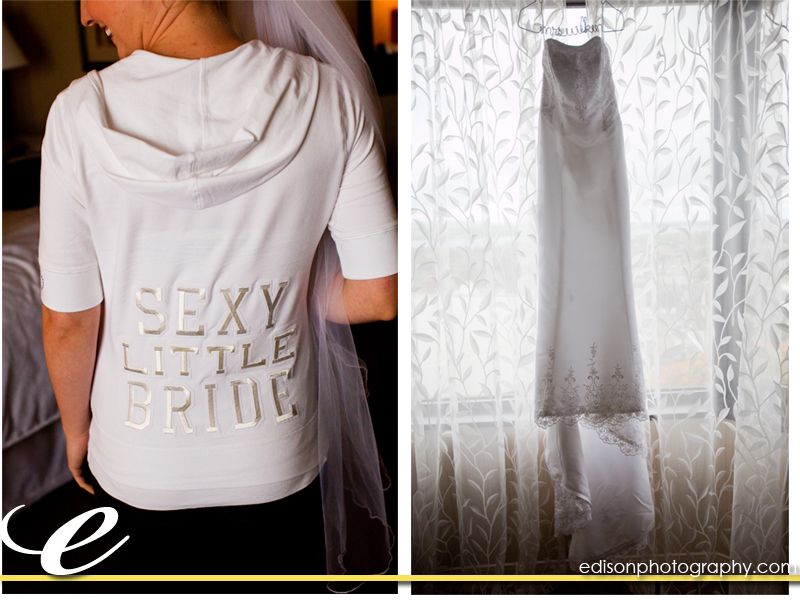 Christa is so beautiful!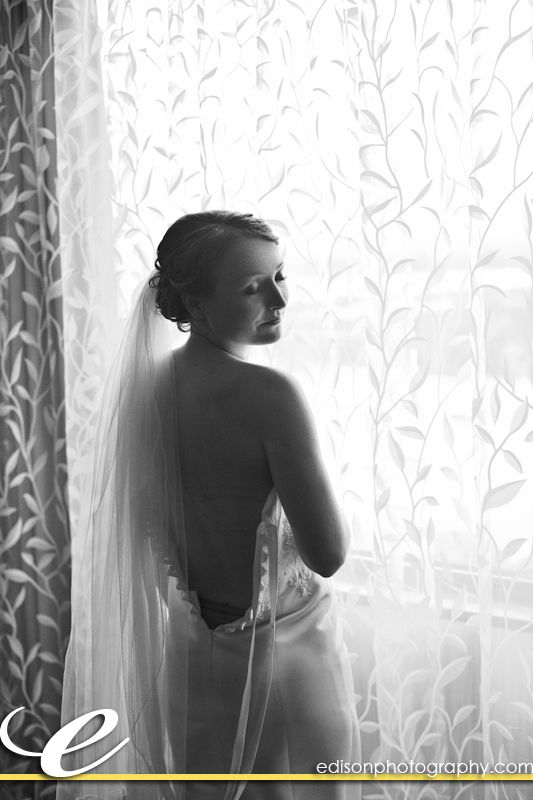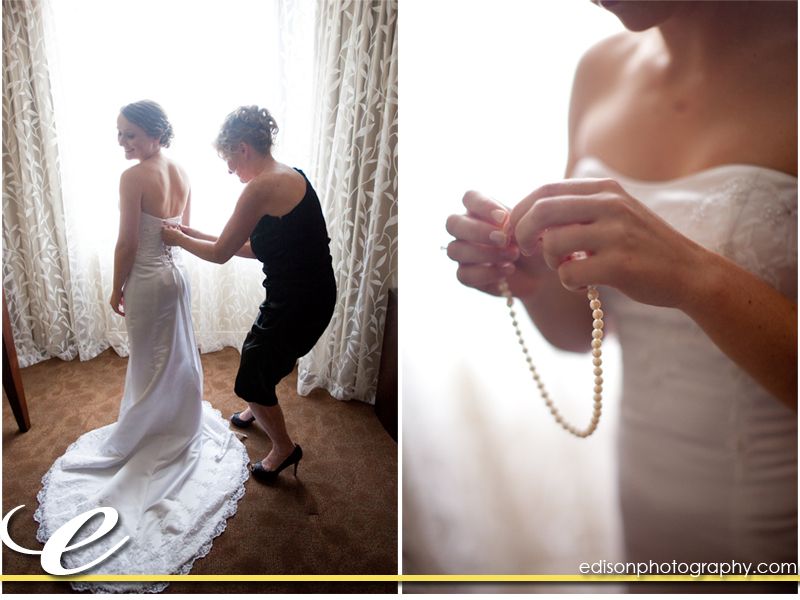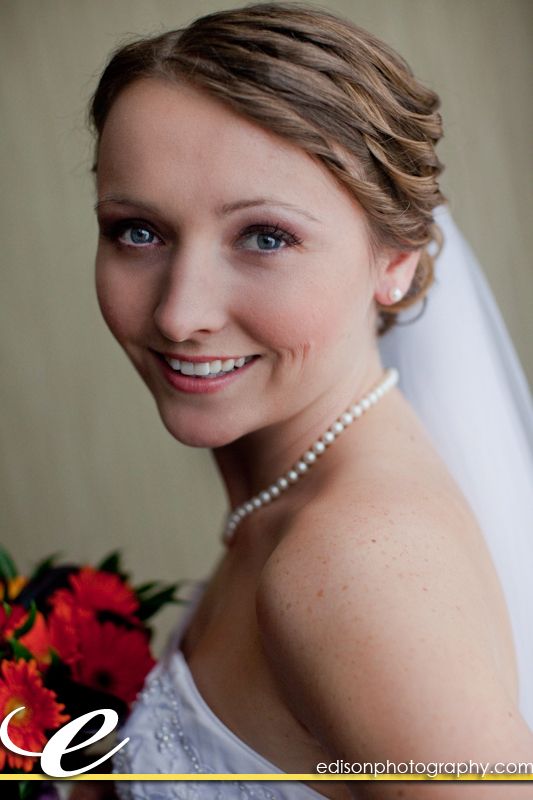 We then headed over to McMaster where Chris and Christa were both students, Christa has worked at and is now doing her PhD at. Lots of memories! We started with the "first look" where Chris and Christa would see each other for the first time. The wedding party all lined up and watched – so much fun! I love this photo as Christa makes her way over to meet Chris… as she's at a fork in her life and heading down a new path right now.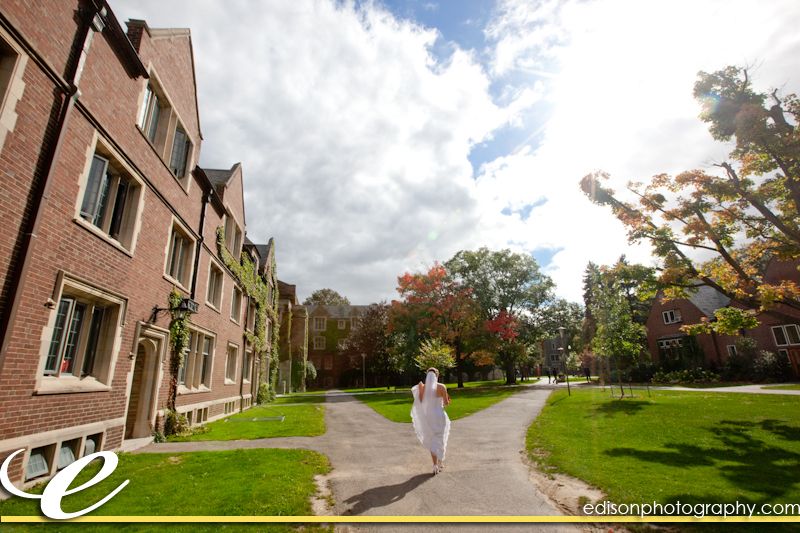 This next set from the first look… just watch the emotions and reactions!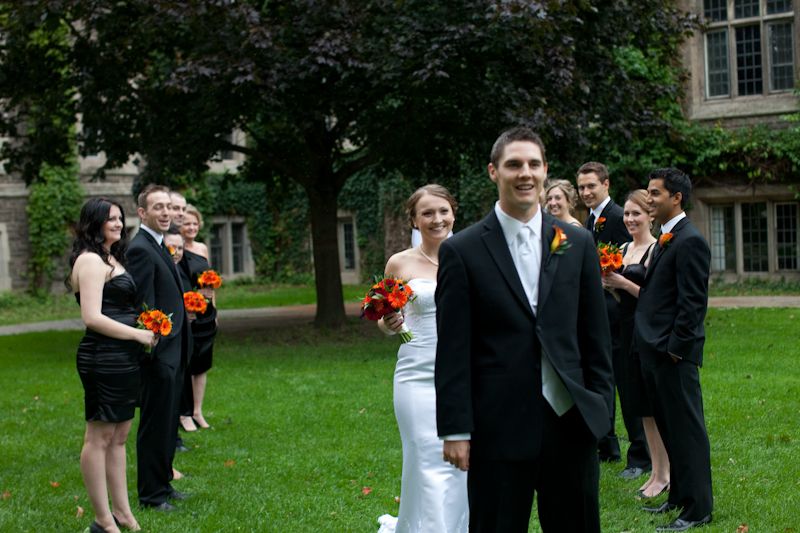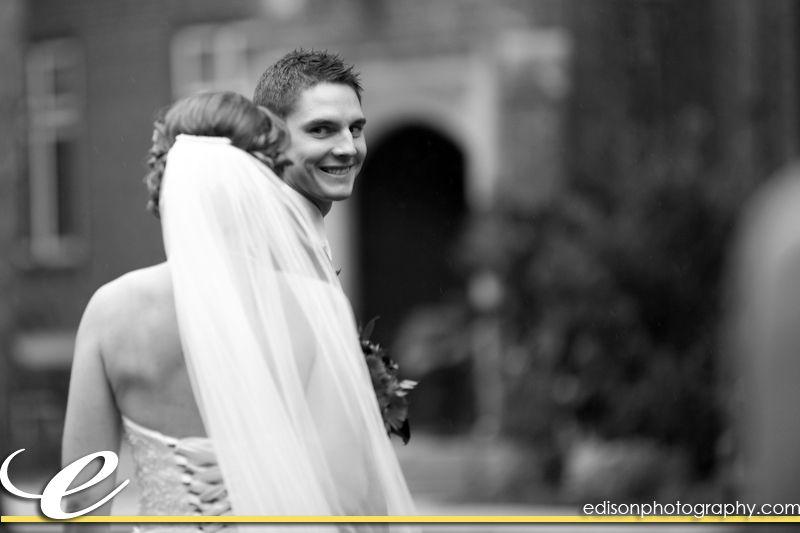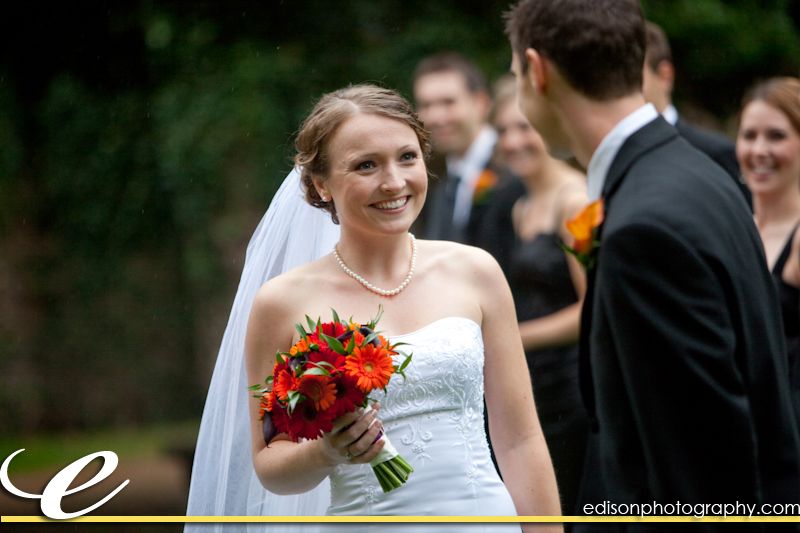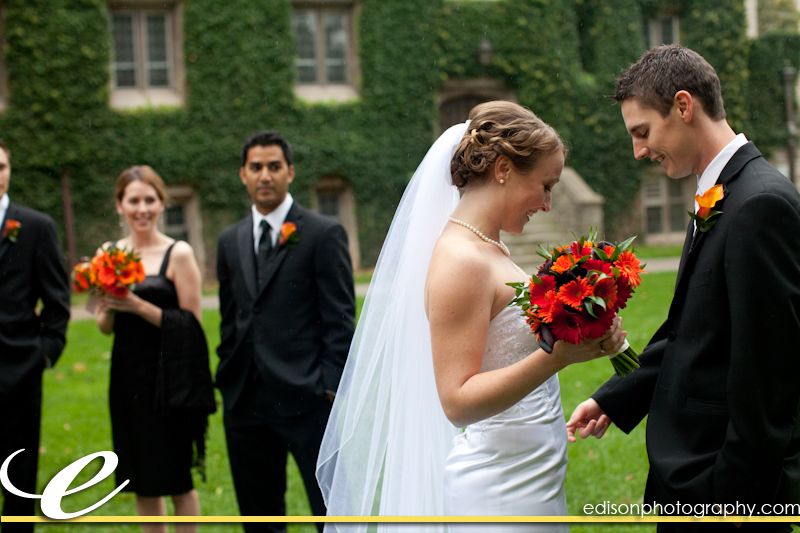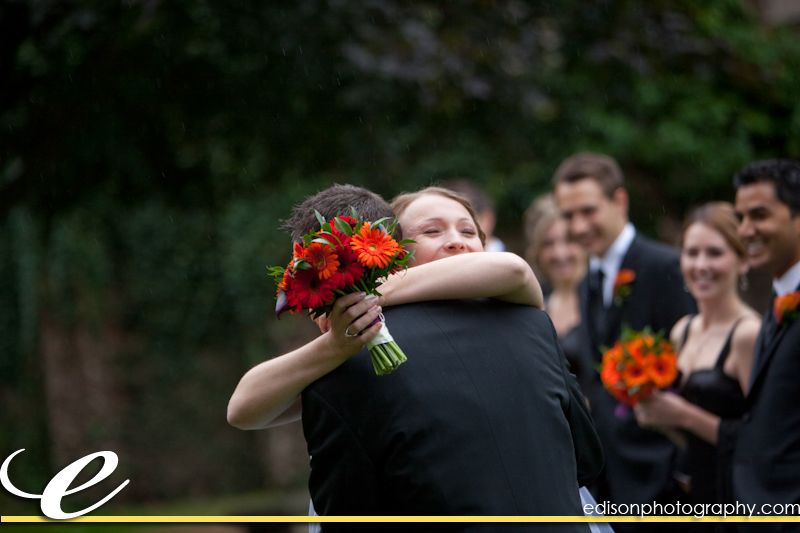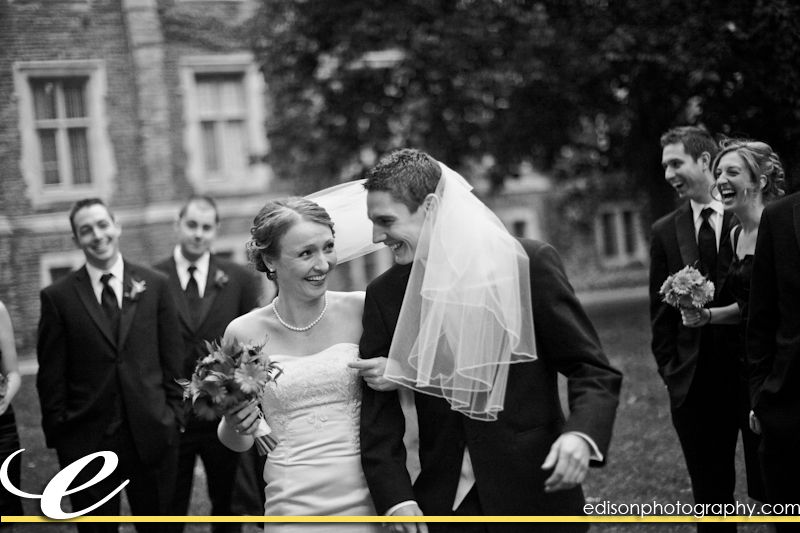 The beauty of the "first look" is we had lots of time to do photos before the ceremony! And it was such a gorgeous day – crisp Fall day with a bit of wind and overcast skies with just the occasional pop of sun. Perfect!
It was Homecoming weekend at Mac so there were a lot of students around as the football game let out. They were so sweet – yelling out "congratulations" and kind words. A couple of them even lent us their bike…
The weather was perfect for photos!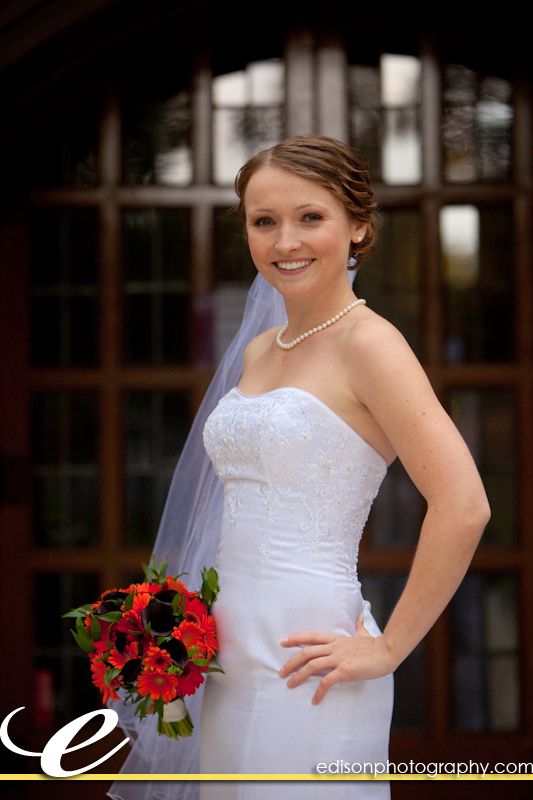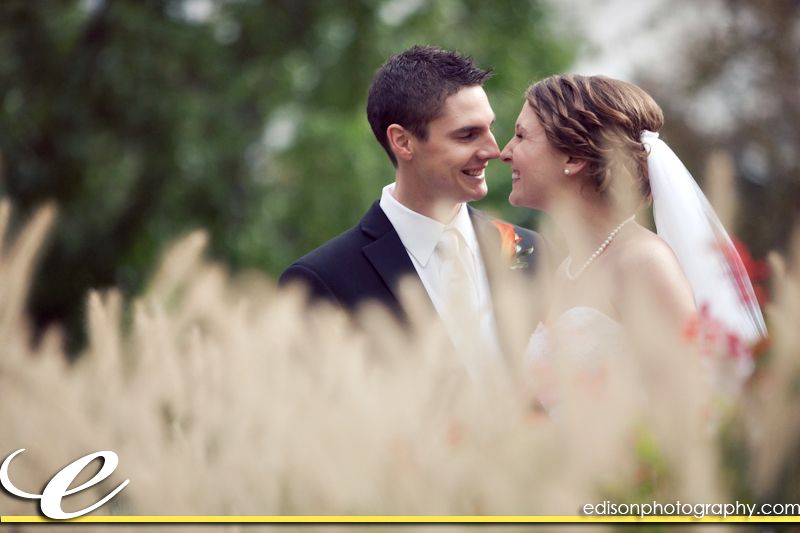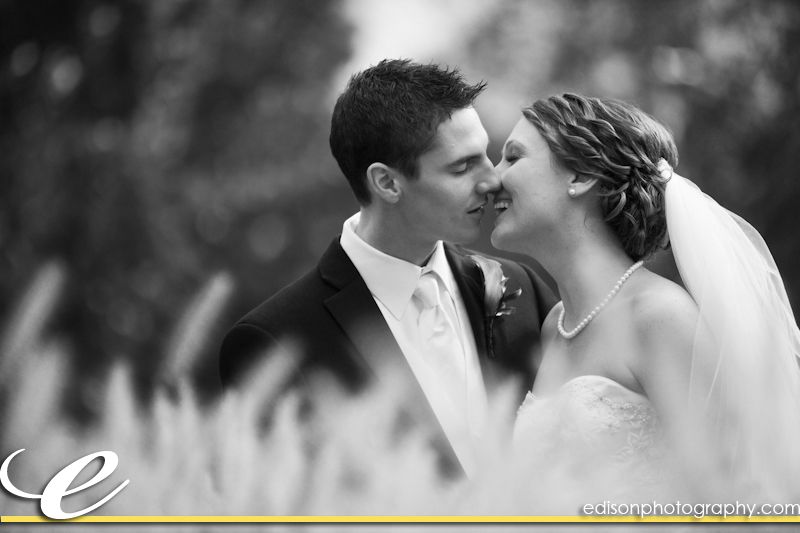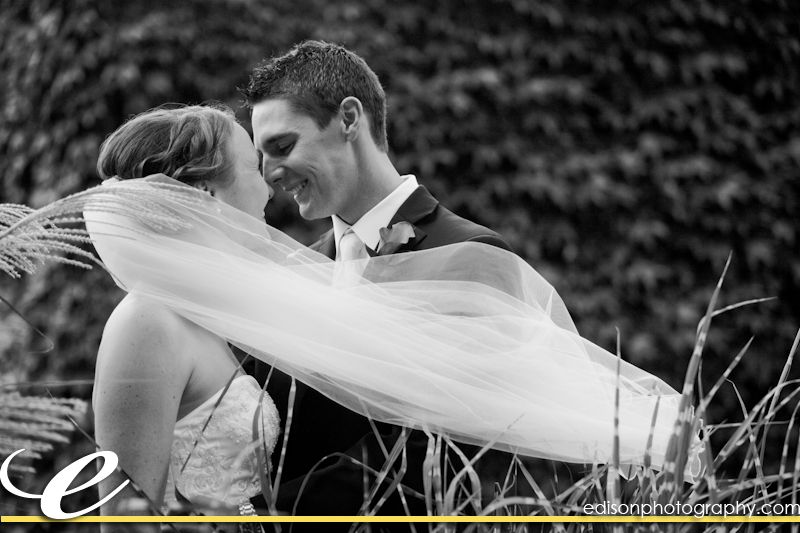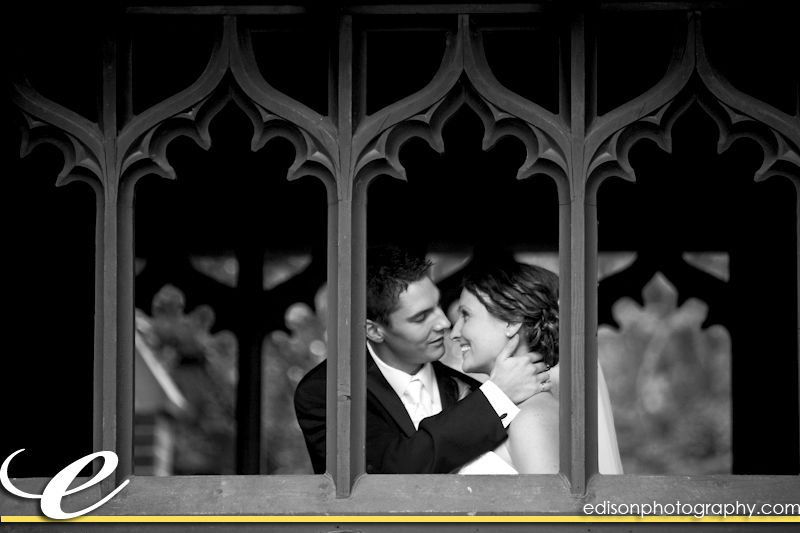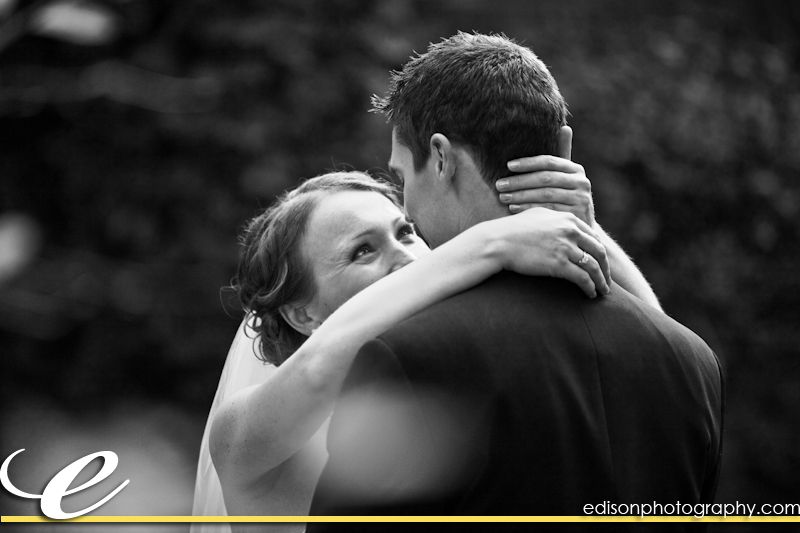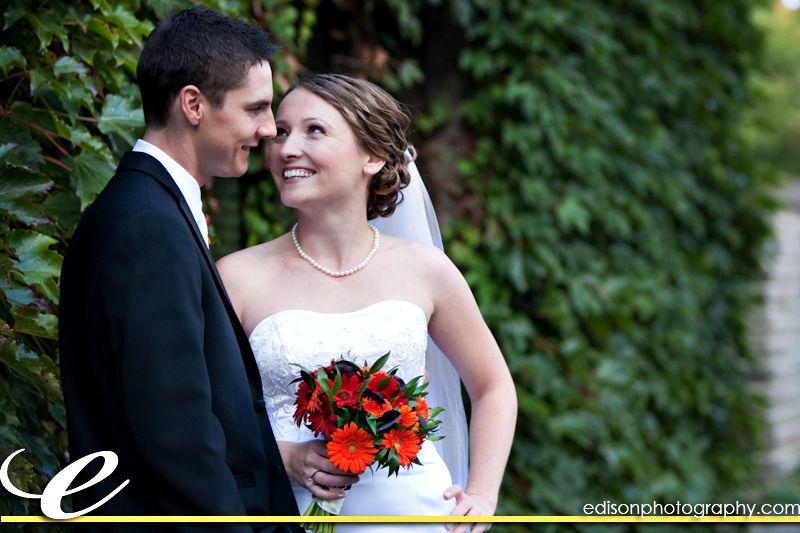 These were the last photos before the ceremony. Chris and Christa were far enough away that we told them if they spoke quietly to each other we couldn't hear them… and to tae these moments before the ceremony to enjoy. What a great way to head into the ceremony – having been able to be speak into each other's heart moments before "show time".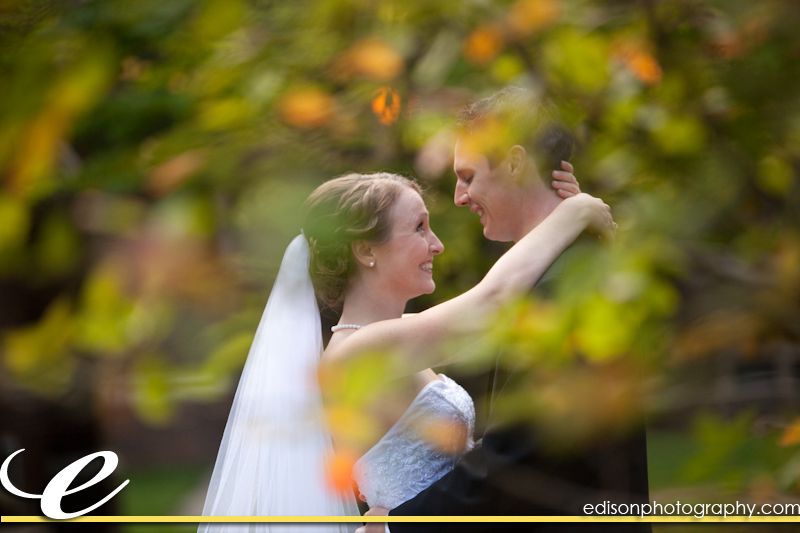 Loved all the Fall colours!
McMaster Faculty Club is a beautiful spot for a wedding with a few different beautiful rooms for ceremony, reception, cocktails… a great venue!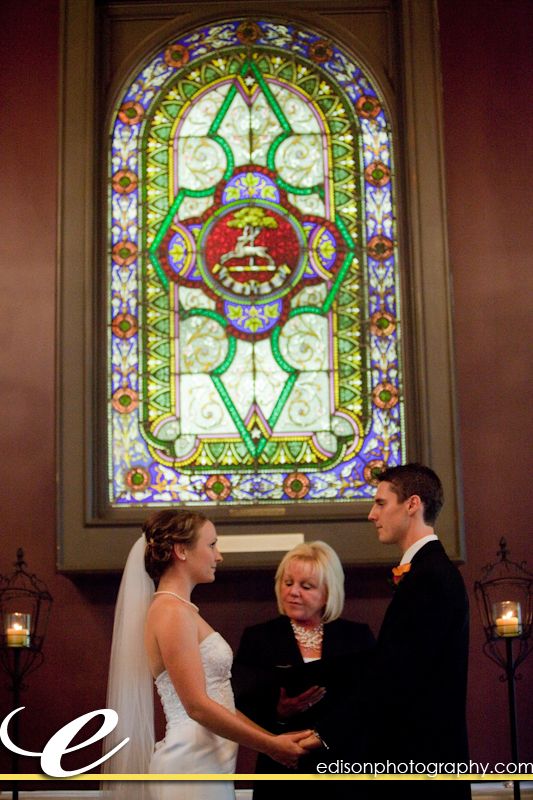 Chris and Christa are avid "Ultimate Frisbee" players – and they surprised everyone by incorporating a bit of their shared love into their vows! So fun!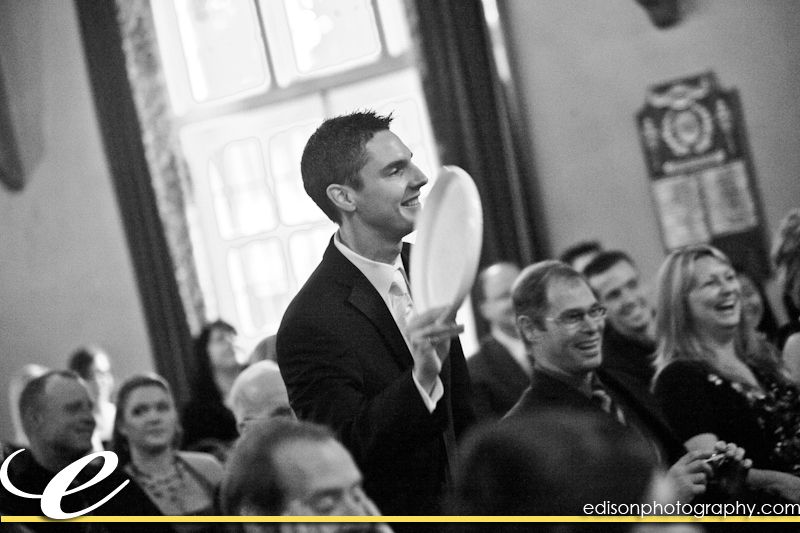 The beaming happy couple!
Congratulations Chris and Christa… your slideshow will be up shortly! Enjoy your backpacking trip across Europe!
Celebrating life and love,
Krista