When Toni asked me to come to Cape Breton to photograph their wedding she mentioned doing a "Trash the Dress" session as well while we're out there. She mentioned there was an amazing waterfall not far from her aunt's cottage. About a half hour hike – a bit of a tricky hike I was told so not one she could (or would want to) do on her wedding day. We agreed to do it the day after their wedding around 6pm – my favourite time of day to shoot for great light!
After I had two flat tires that afternoon in the middle of nowhere, Cape Breton during the day and having to catch a ride with a police car and then a cab and then buy new tires and then…. we were running a little later than planned. We still went for it and I'm so glad we did!
Pete and Toni met me by the side of the road – I was ready for this "tricky" hike I thought. Well…. it's a good thing I am a sucker for gorgeous waterfalls, photos and adventure…. the tricky hike was in a creek the whole way. At points the water was up to my thighs as we walked for a half hour on the rocky bottom trying hard not to lose our footing with all my gear on my back. And not a calm still creek – but with the current moving against us. We made it and it was so worth it! What a gorgeous location!
First… a story.
Pete, Toni and I made it the whole way until the very last step… just as Pete was going to step onto shore his bad knee gave out and he fell. He hadn't planned on being in photos and so all was well. He was okay, and he was quick to come offer Toni help as she got ready to change from shorts to wedding gown. Suddenly – after he'd been out of the water ten or fifteen minutes he noticed something.
His one day old wedding ring… was gone. It must have come off in the water. At the point right before the waterfall where he had gotten to shore the water was quite rough. A few people (oh! Did I mention about 20 family members were crazy enough to make the trek and come watch? Apparently the hike to the Falls is a normal family activity!) went back to find the ring – but in the moving water after that amount of time it would take a miracle. Was Toni stressed about her brand new husband losing his ring? This was her reaction…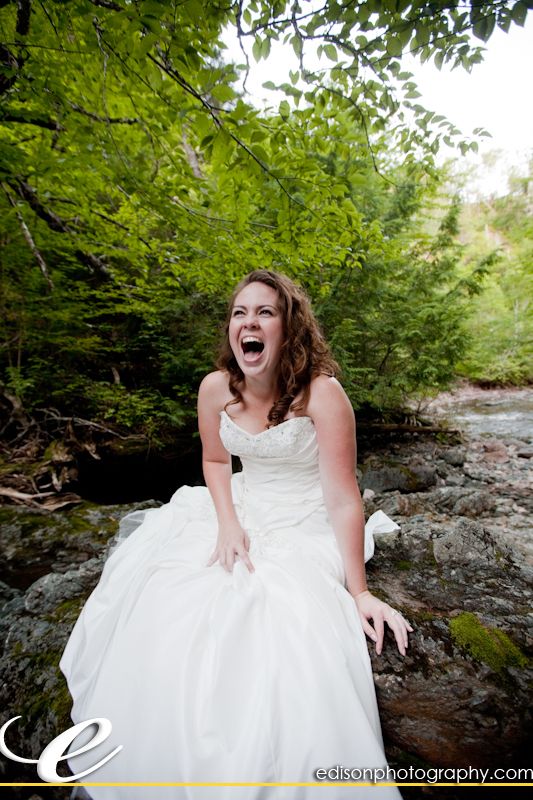 Love her!
Time was short as light was going (and we had to hike back in the water in the dark!) and so we worked quick which was tricky on the terrain but I think we got some great images!!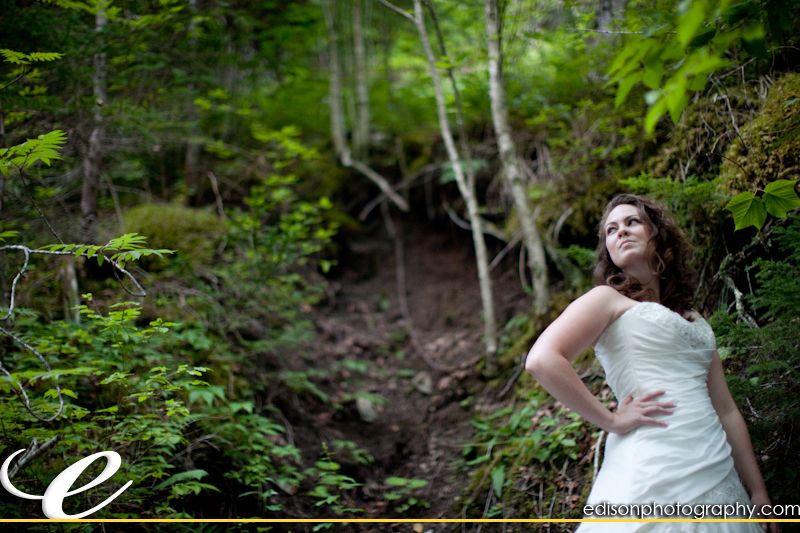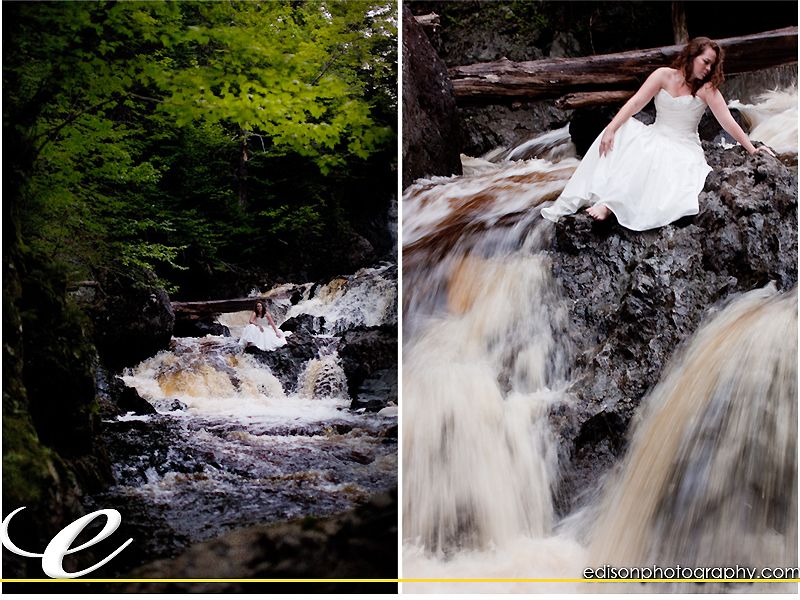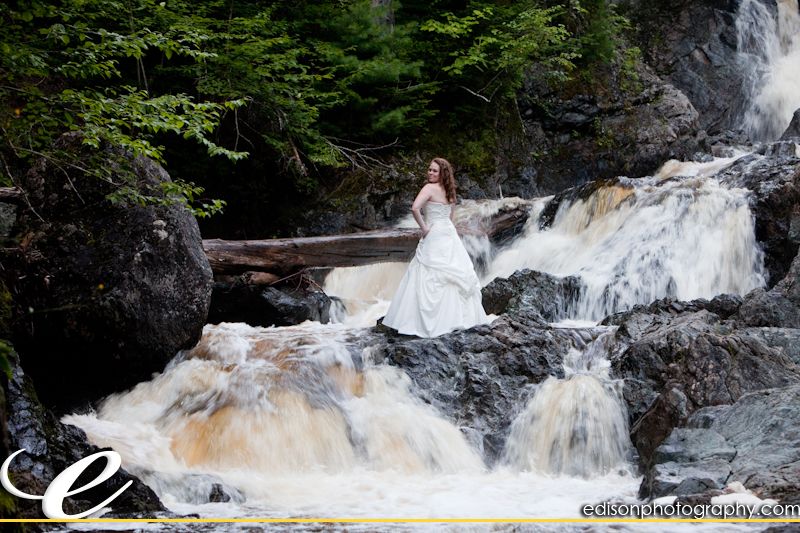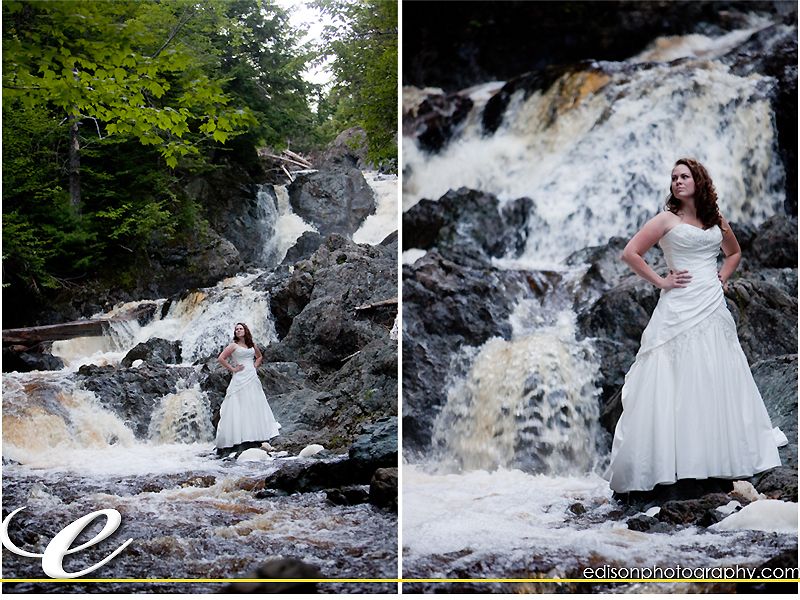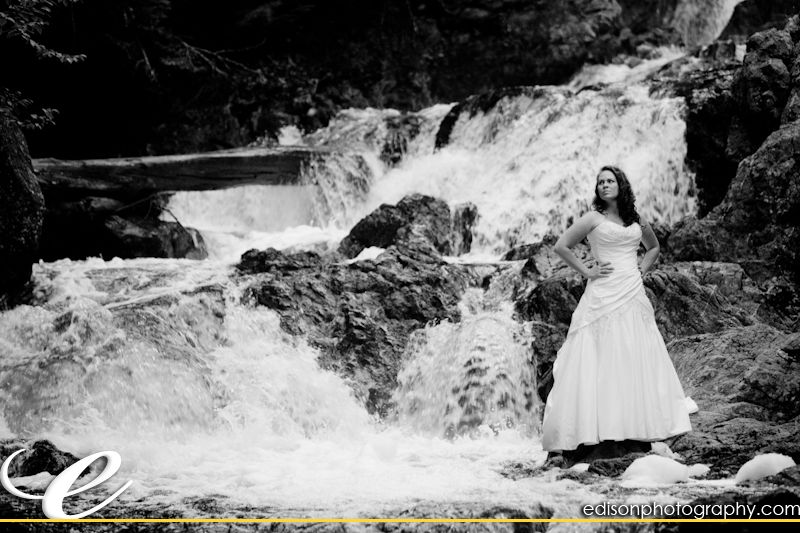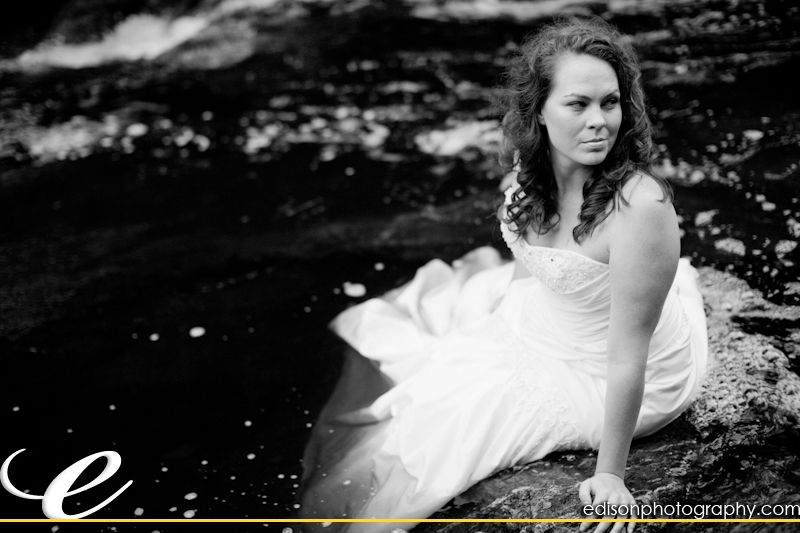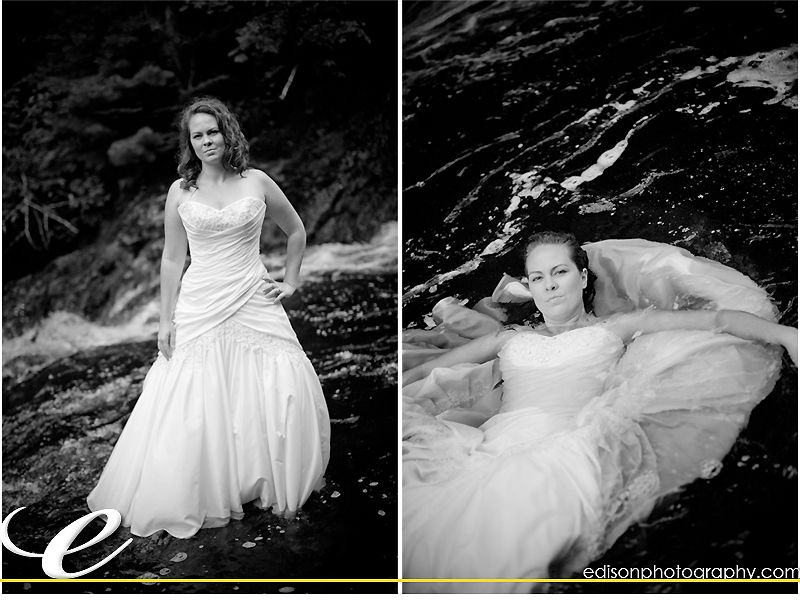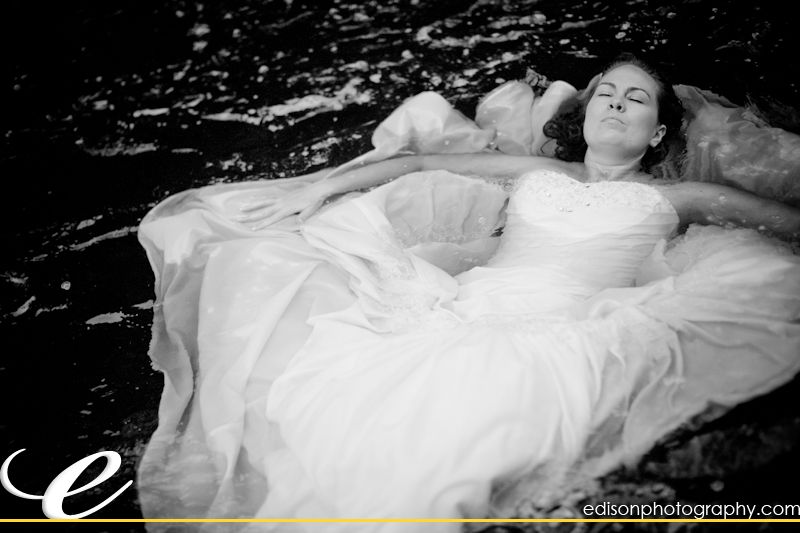 Oh – and remember that ring? When one of the guys went to look for it, he lost his footing and put his hand down to balance himself. Any guesses what was on his finger when he pulled his hand up??
This is Pete and Toni's reaction to the news the ring had been found!! It's a bit blurry as I had to whip around to snap it – but I just had to laugh at these two and their family. When they lost the ring all the family laughed and said it was good luck. When the ring was found they laughed harder and said it was even better luck.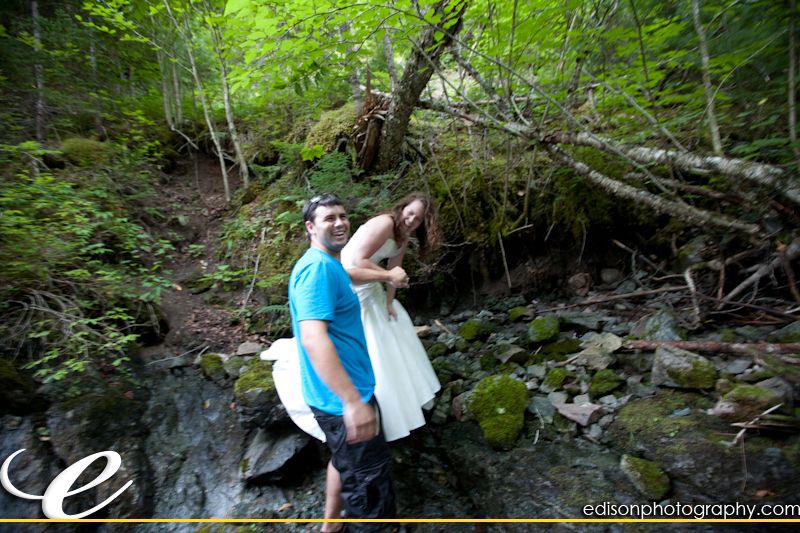 Celebrating life and love,
Krista