When I met with Kaley a couple days before her wedding to talk through the details of her day… I fell in love with her details.
The day was perfect… sunshine, beuatiful decor, grogeous couple… but what I especially loved was the way Spencer and Kaley loved people. Just watching them for a few minutes you can see they embrace life and those in their lives. They laugh big, hug bigger and cry easily. They love their family so much it's clearly visible in their interactions.
But back to their detaisl… what I loved was, their love for the people in their lives flowed into their details.
Their were two bouquets of flowers hanging where they did their ceremony, to represent loved ones who had passed away.
Kaley not only created he chalkboards that were used for all the table numbers and at the favour table, but she designed special chalkboards and gift bags for all the children at the wedding as a surprise at their seats.
Kaley's dad made a wood ring box for the ringbearer to carry the rings, and her mom cross-stitched the top of it.
Kaley wore her Grandmother's wedding ring on her right hand.
And I think my favourite, was the use of mason jars they found at SPencer's late Grandfather's home that they used for candle holders.
I lvoe how they found ways to honour loved ones throughout their day. So beautiful!
Let's start at the beginning though….
Lindsay Palmer was shooting with me for this wedding (thanks Lindsay!)… and Lindsay and I arrived at the guy's house to find them tackling bow ties. Real bow ties. Spencer had thought that if you wouldn't wear a clip on tie, why would you wear a pre-tied bowtie? So the fun of learning to tie bowties (not even the people at the tuxedo shop knew how) began…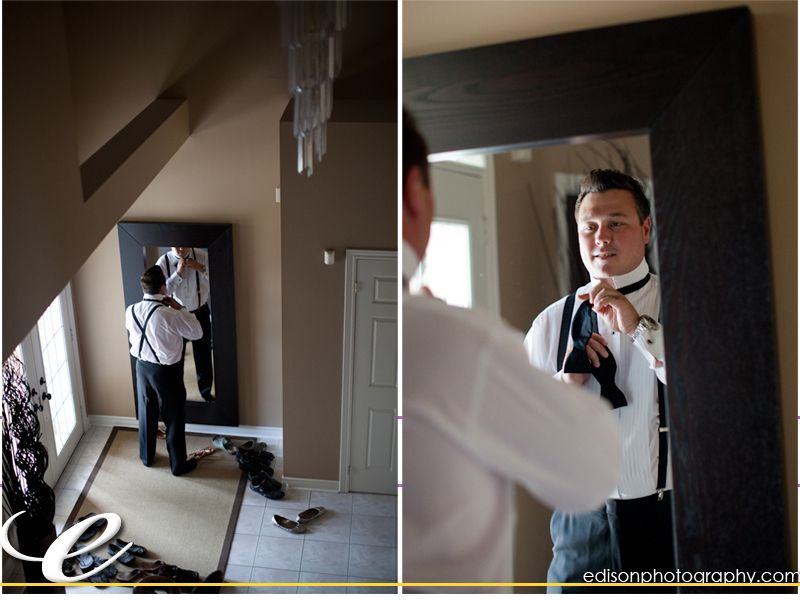 I think he did pretty good!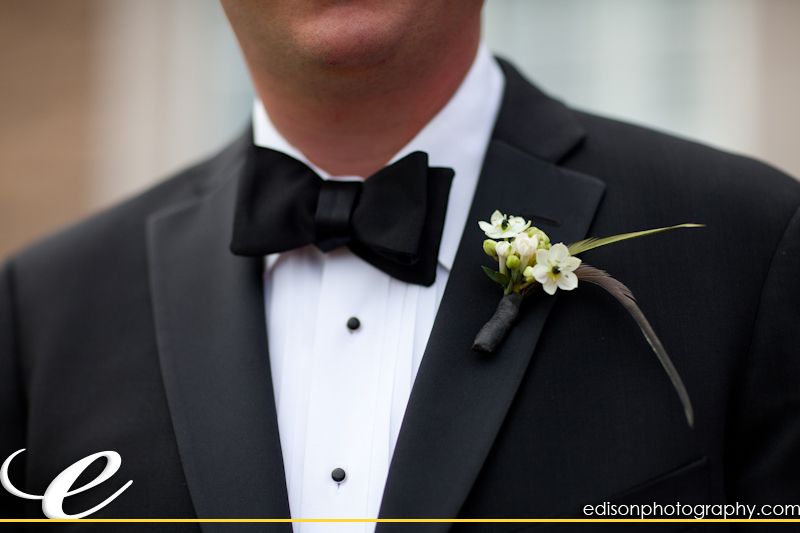 From there we went on to the Ancaster Old Mill to meet up with Kaley and the girls.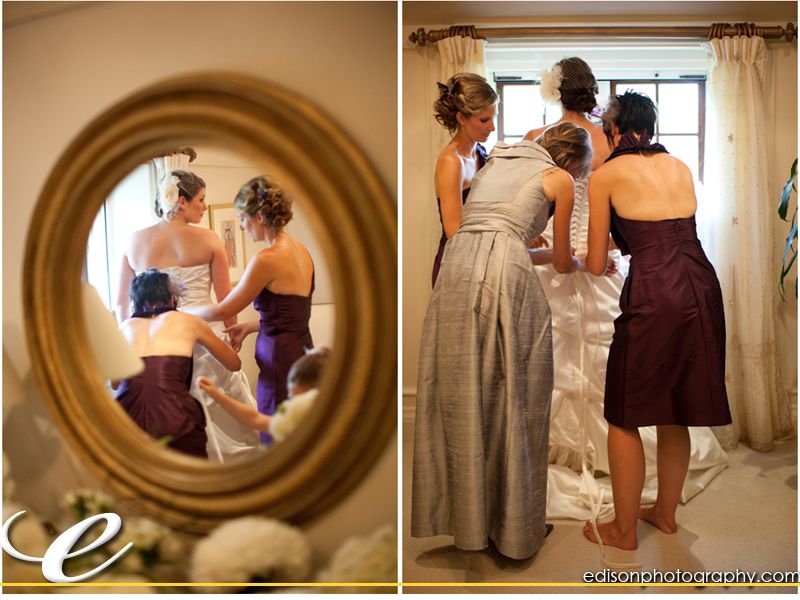 Always love the moments with mom.
Kaley had her headpiece custom designed by Leah C. Couture Millinery in New York. When she gave me the website – let's just say I drooled. And then – she had custom pieces made for each bridesmaid as a gift. Aren't these gorgeous?
Kaley is such a gorgeous bride…
I love this moment in the ceremony. Always makes me think of a poem my dad wrote me at my wedding about another man in my life now. The exchange of dad's arm escorting you up the aisle to your new husband's arm escorting you down the aisle. Okay… I'm getting choked up now.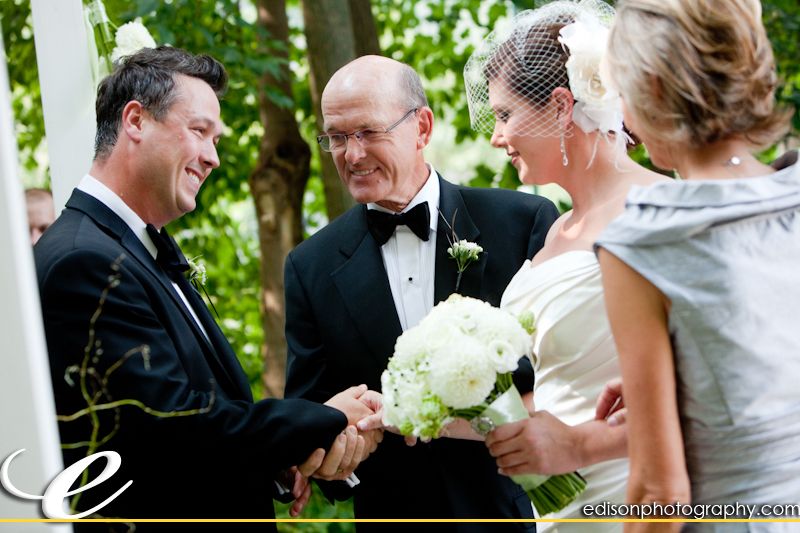 I love how these two look at each other.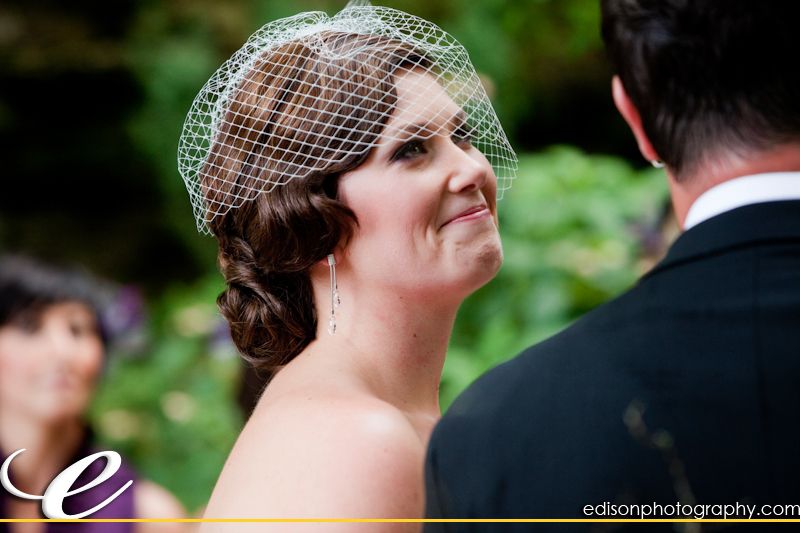 MARRIED!!! Could tehy be any happier?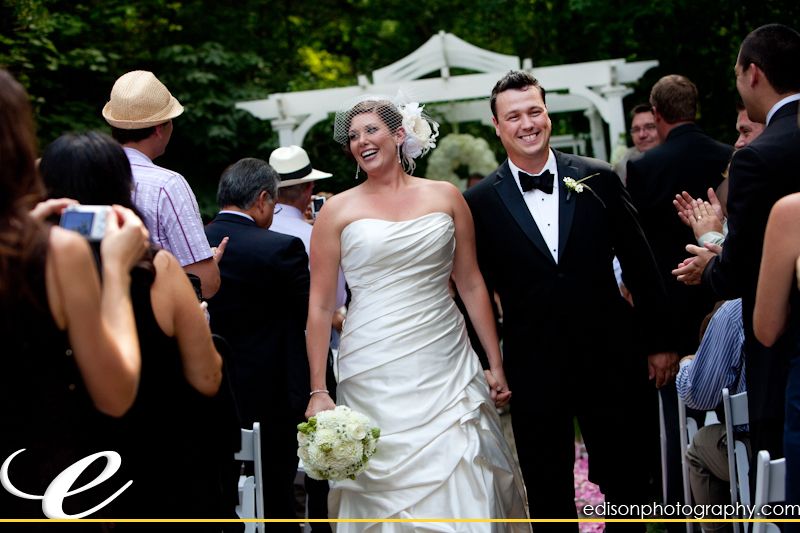 I love this image – how it's like they're the only two people as they step out of the ceremony here… a tad magical.
And let's just enjoy some of this beauty now….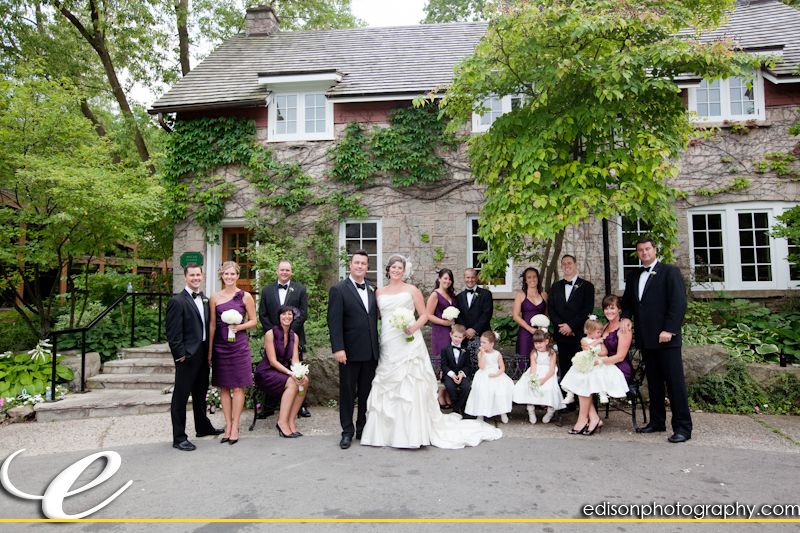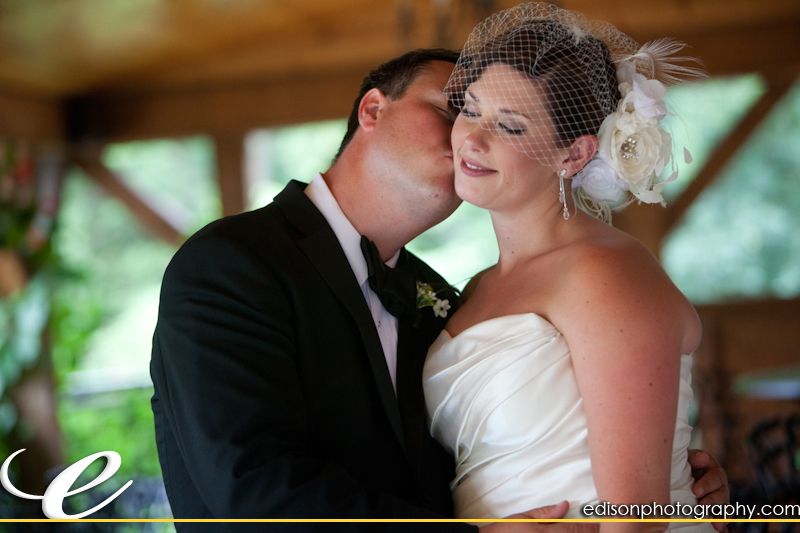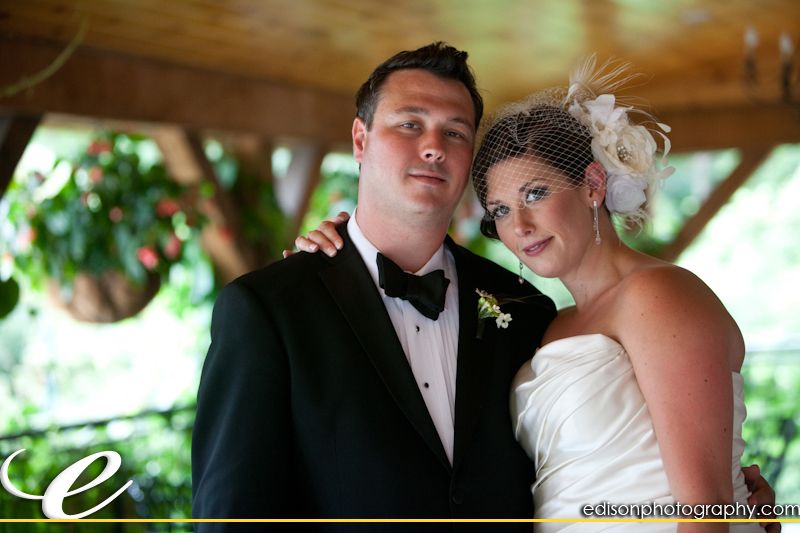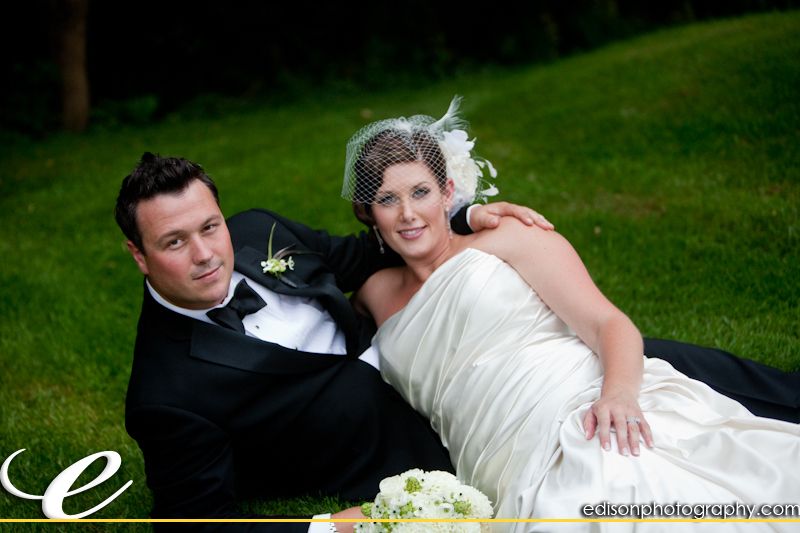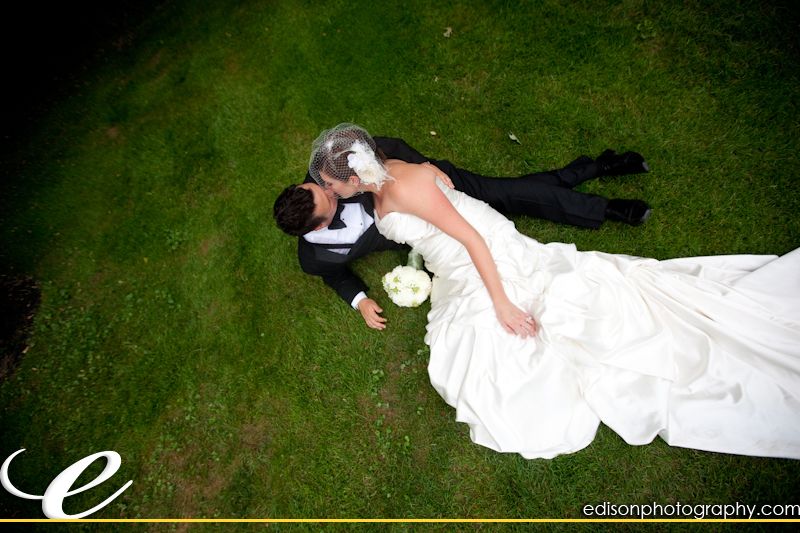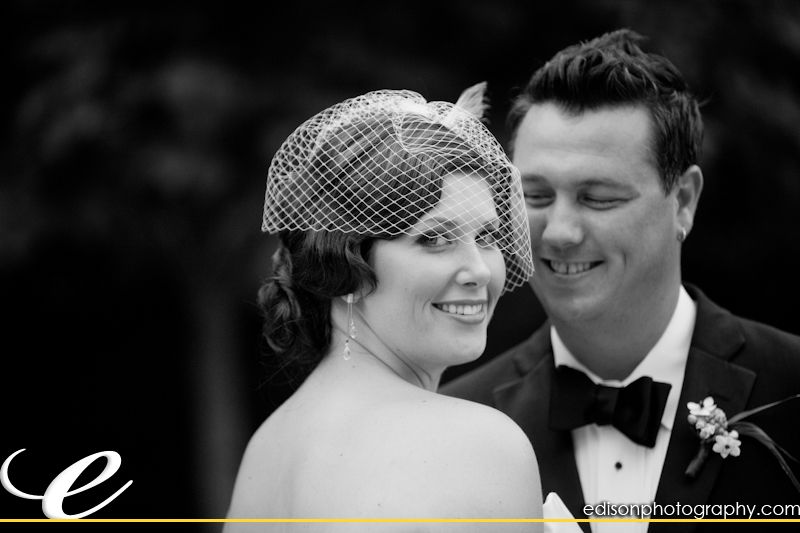 And as a mom, I love this image. The family photos were done and we were doing the wedding party photos. Lindsay had slipped in to the reception room to start taking a few detail photos of the room and she caught mom just sitting, admiring her girls from the window. Something so sweet and tender in this moment.
But let's leave you with one really sweet image… cupcakes galore! I loved how there was every kind under the sun and all had beautiful descriptions to tempt you with.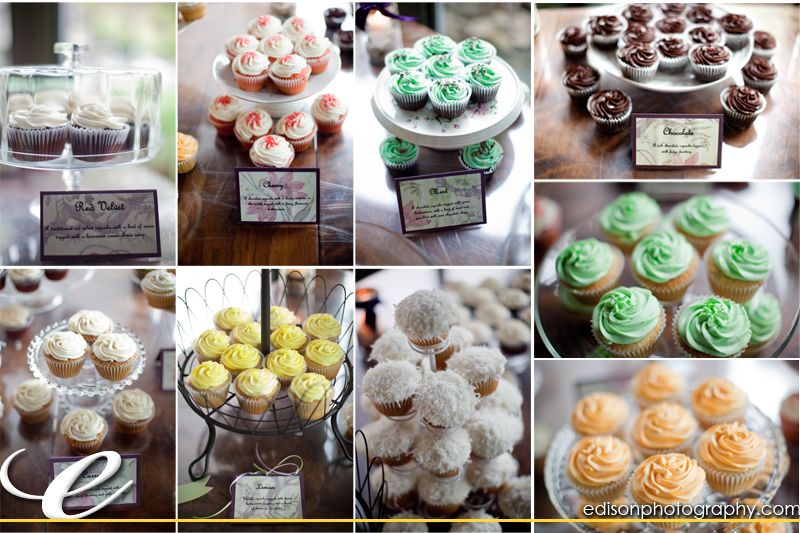 And here's the slideshow… enjoy!
Celebrating life and love,
Krista