When we got to Alison's parent's home to photograph her and the girls, Alison took me upstairs to see her dress. I love this moment of reveal at each and every wedding. I usually try to guess a style or look I think the dress would be like. I guessed a timeless elegance for Alison – so right. It was the perfect dress. But what I wasn't expecting was the room.
As I stepped on the dusty rose carpet – I entered Alison's childhood. It was the perfect girl's room – you could tell much had been untouched since her days there. Beatrix Potter books on the shelves. Family photos on the walls. And pink. Any girl would love this room. I could picture my girls in here… it's the sort of room you would want to spend time in dreaming. Dreaming of who you would become, what you would be when you grow up and who you would marry.
I can't help but imagine the Alison of her childhood smiling upon the Alison of today – a beautiful bride completely in love with her groom. The sort of day little girls dream of.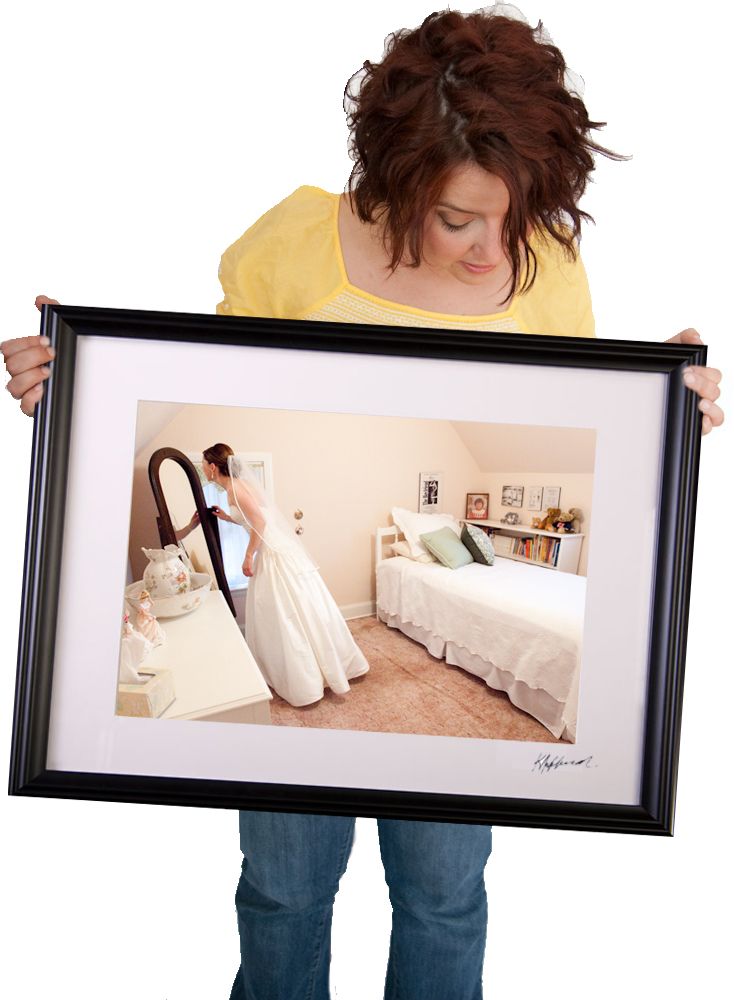 Let's back up the day though…..
We started with the groom, Wes, and the boys. Loved the front entrance of Wes & Alison's place.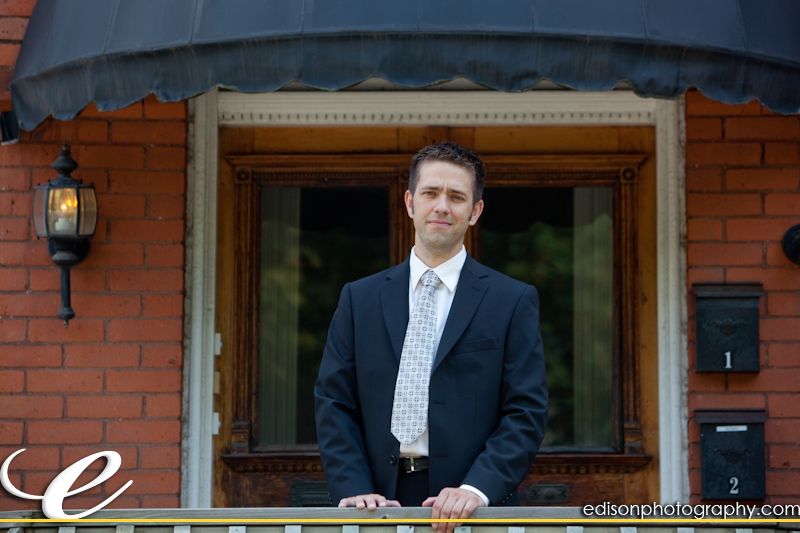 You may remember Wes and Alison's love of birds from their engagement shoot… so had to sneak this bird into the wedding day photos!
Then over to Alison's – for Alison and the girls. I wrote a bit about her room above – what I didn't mention was her parents are downsizing next month – so I really wanted to capture some of Alison's room and the details for her to remember her family home growing up.
Love this image of Alison's parent wedding photo along with her wedding dress in behind.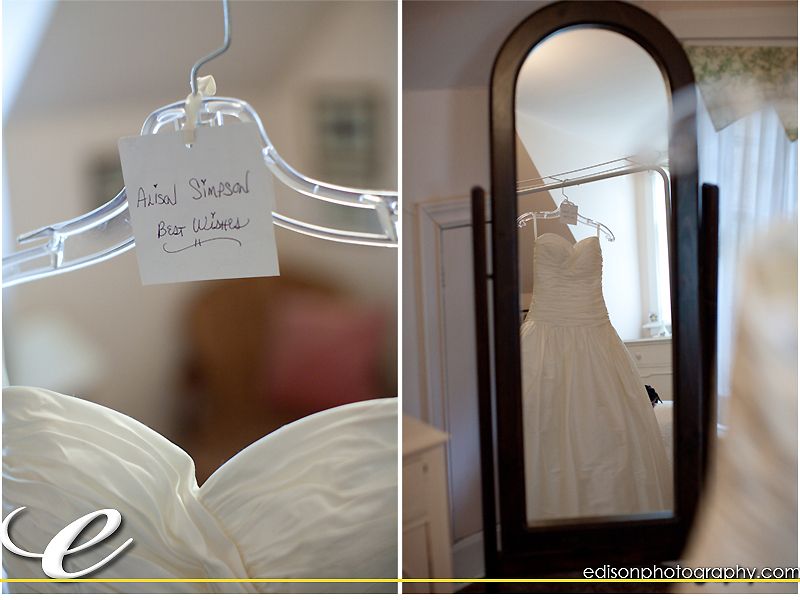 Loved her bouquet! (And this window)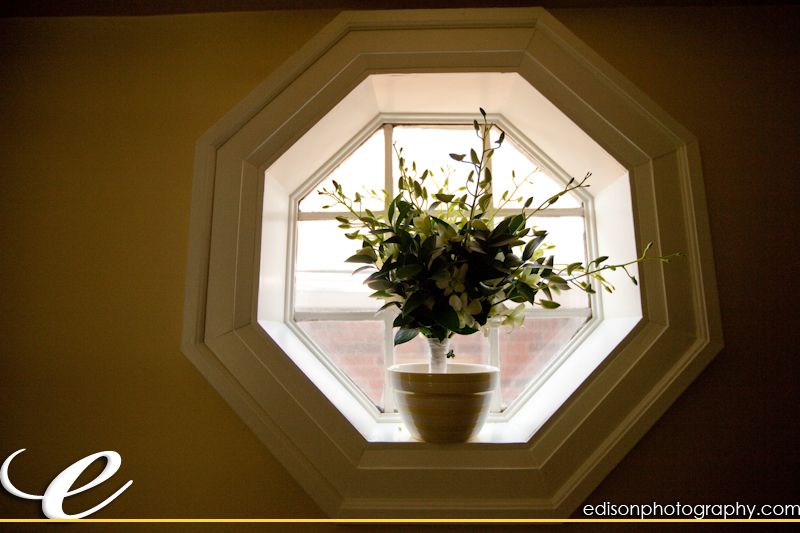 A couple years ago I photographed Nicola's wedding where Alison was a bridesmaid – now the roles were reversed. So fun to catch up with Nicola and her husband Neil!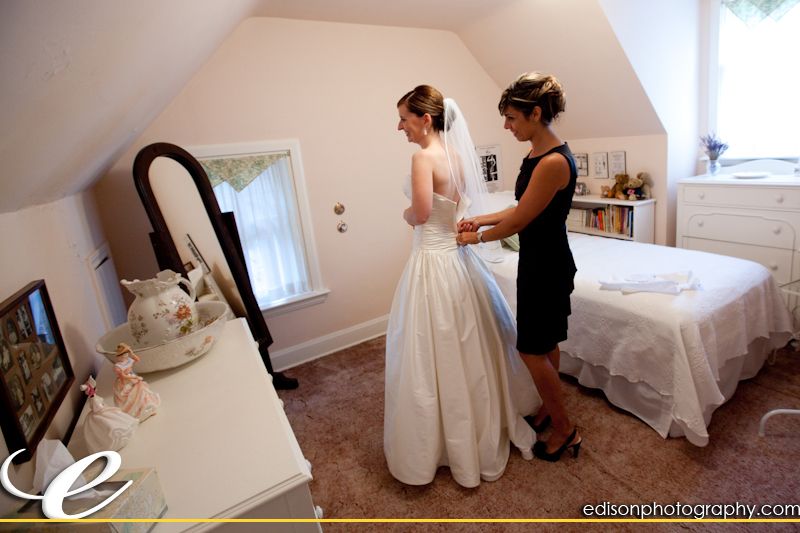 Such a beautiful bride! Love this shot Carolynn captured of the girls peeking in….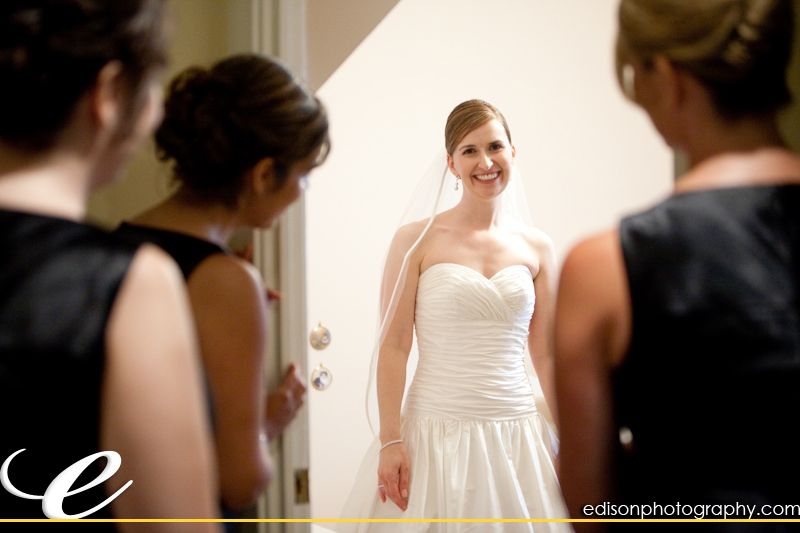 And Alison was simply beautiful.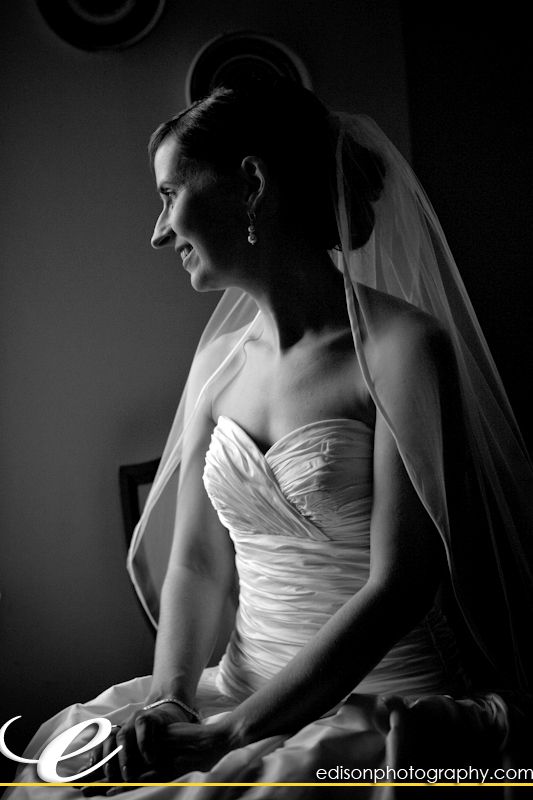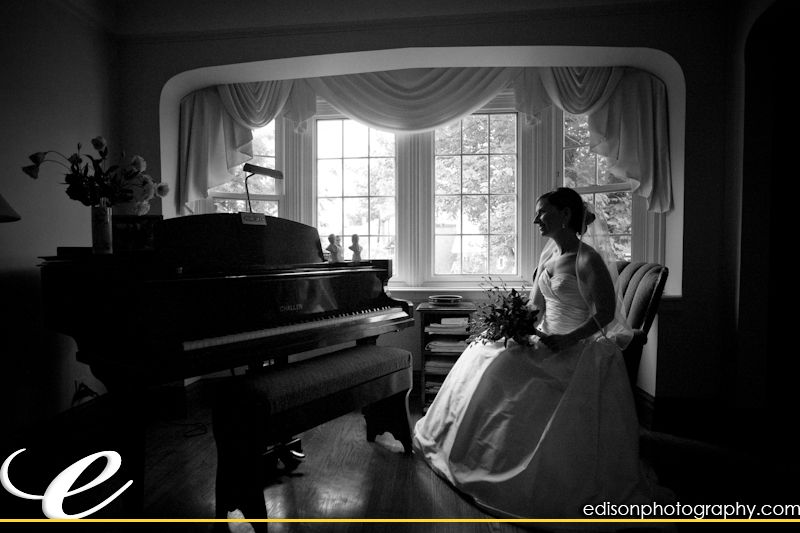 The ceremony was beautiful – with the choir singing (loved the harmonies!!) and Alison's brother playing a "Vibraphone". So cool. And these two just beaming at each other.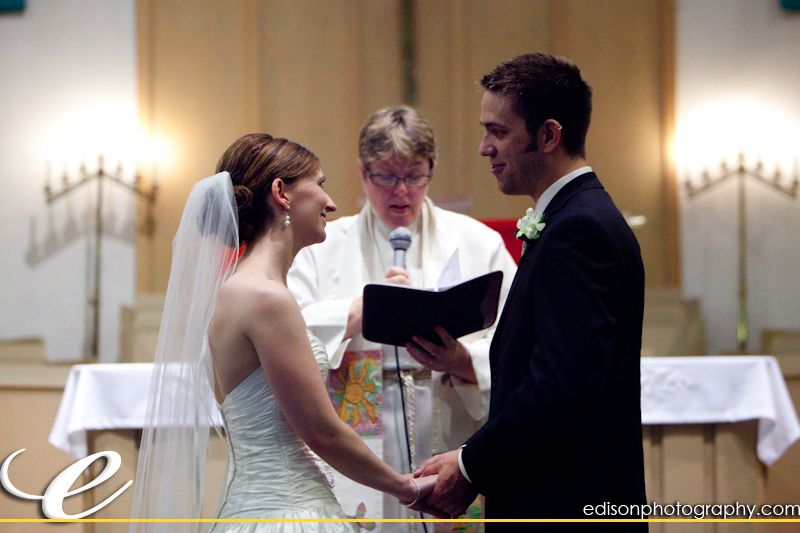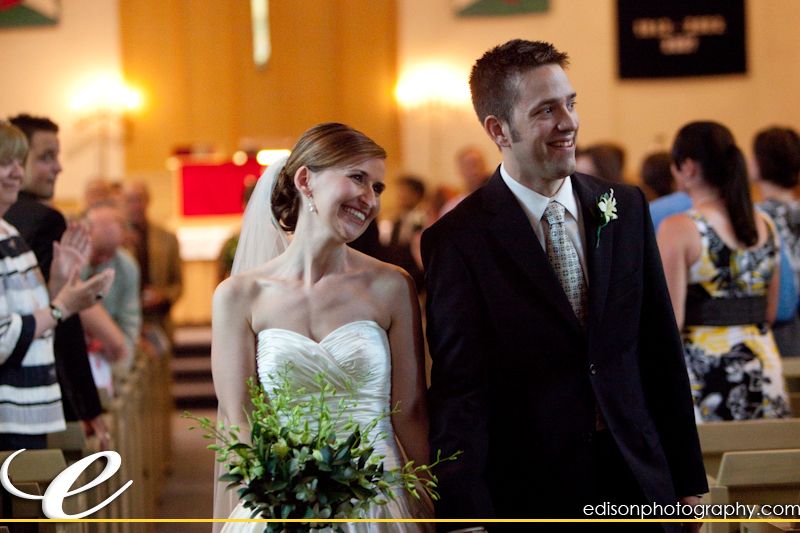 Then we played a little game called "dodge the rain" – we won.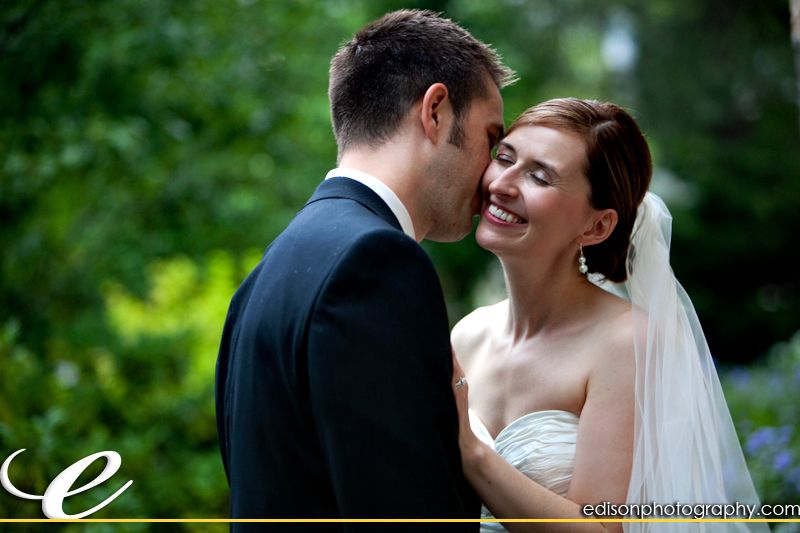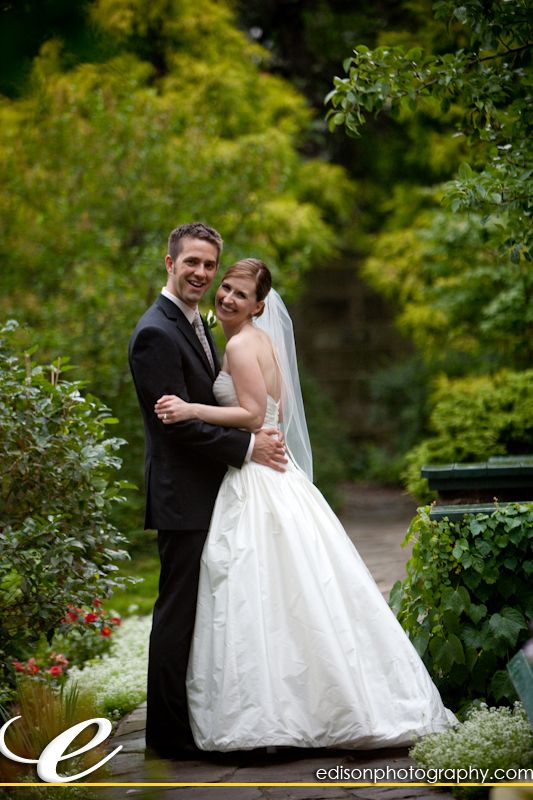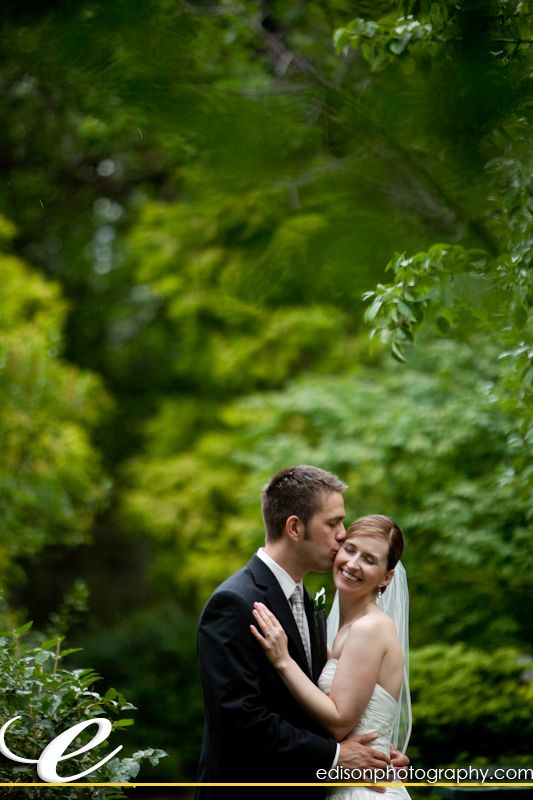 Looking good, Wes!
And not only do I love Alison's dress… I adore the fact it has pockets!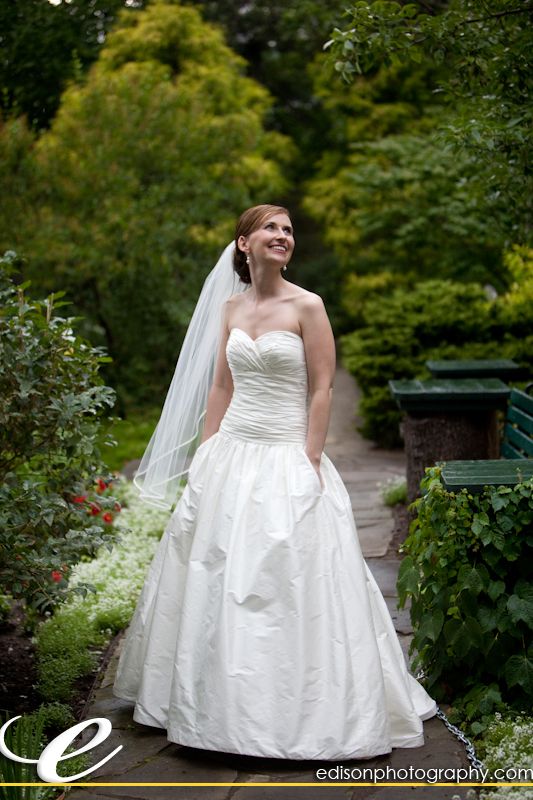 All girls like bling.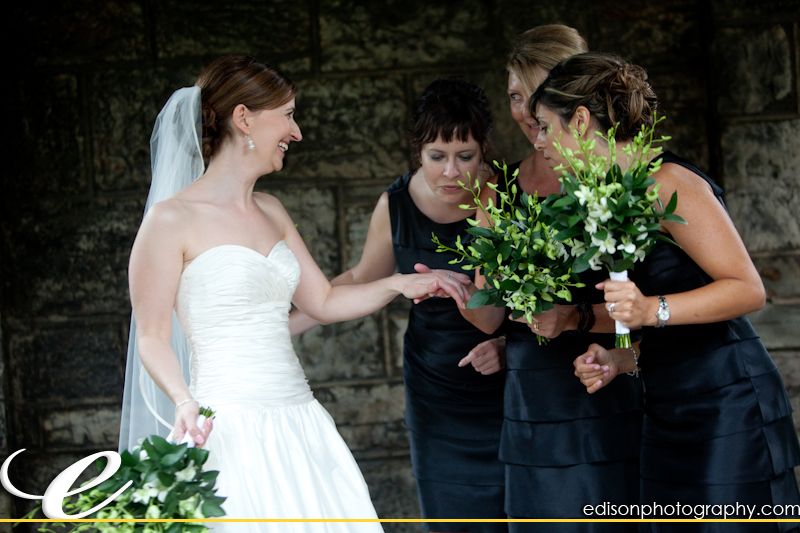 A little Abbey Road to cross the street over to the Art Gallery of Hamilton for the reception.
And Alison had so much fun as all the cars honked and waved. Being a princess is fun.
One thing I always tell my assistants or second shooters is to get a different angle than me and use a different lens. Makes no sense for us to shoot the very same thing. I love this example of Carolynn's angle and mine. Got to say – I may be a bit jealous of her angle on this one. Thanks Carolynn!
Here's my close up angle….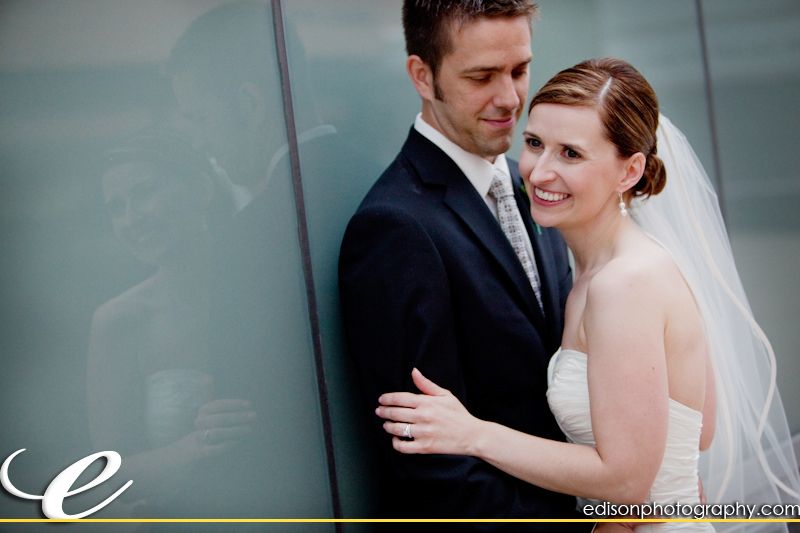 And Carolynn's full body version….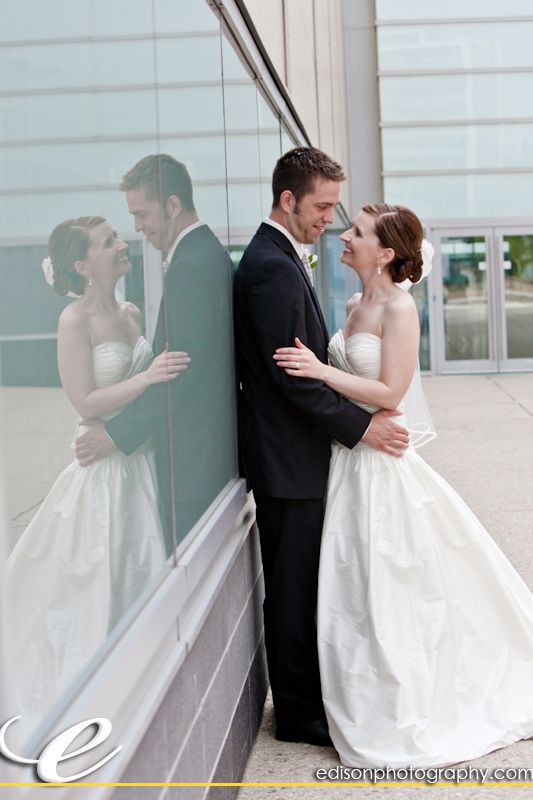 I'll sign off this post with this image of Alison beaming at her groom…. stay tuned for the slideshow soon!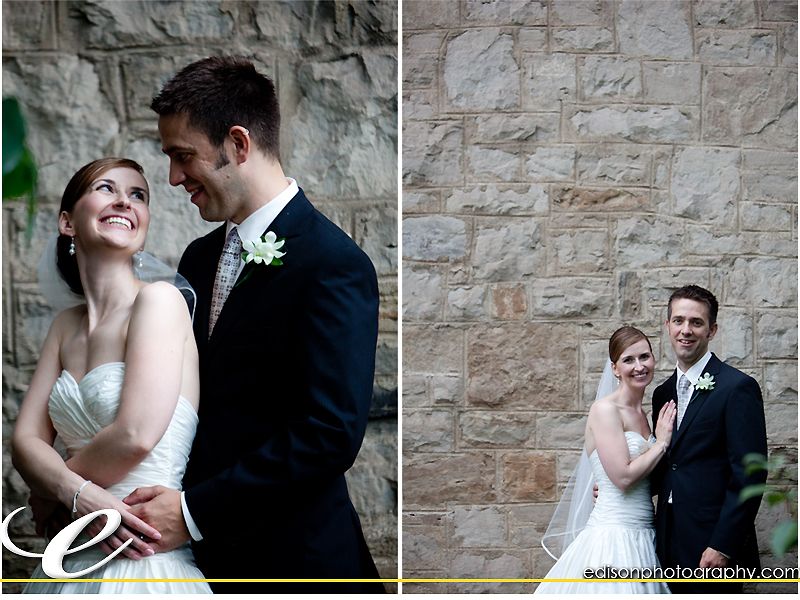 Oh – and for all you "techies" out there – this is one of my first weddings I've ever shot entirely in RAW. Verdict is still undecided. But man you use a lot of memory cards!!
Celebrating life and love,
Krista