Jon and Jennifer asked me if I would be able to come out to Forest Cliff Camp… a bit of a trek but it had a lot of meaning for them. That statement is an understatement… every corner we turned had another story or significant meaning. I'm sentimental – so it was a perfect evening for me with two people completely smitten and stories around every corner. Let me share a few…
Jon and Jen met at this camp…. Jon was a special needs counselor and Jen was the camp nurse.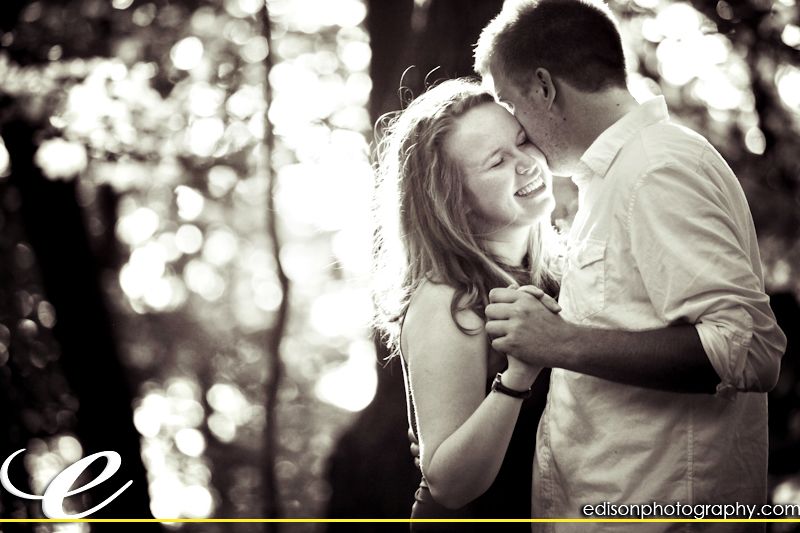 They were both too shy to pursue things… until one day Jon came by the nurse's station on the golf cart and Jen's friend pushed her aboard. They talked and talked… and now they're "Almost Married"!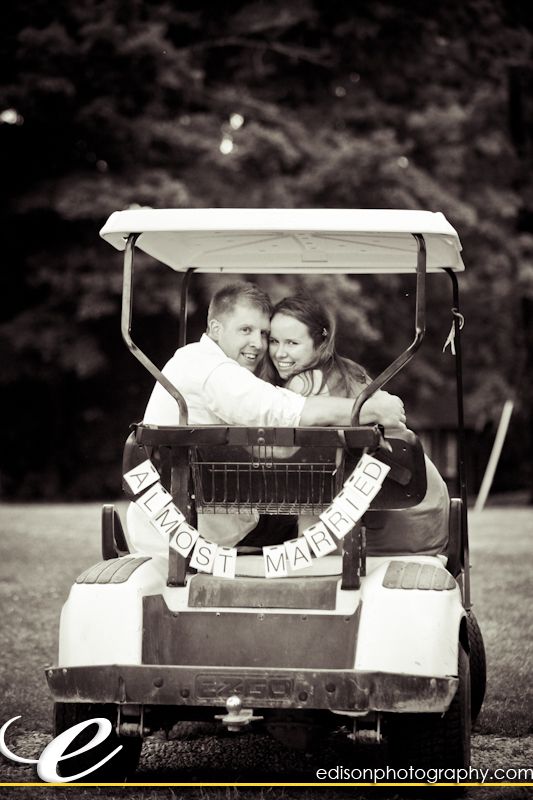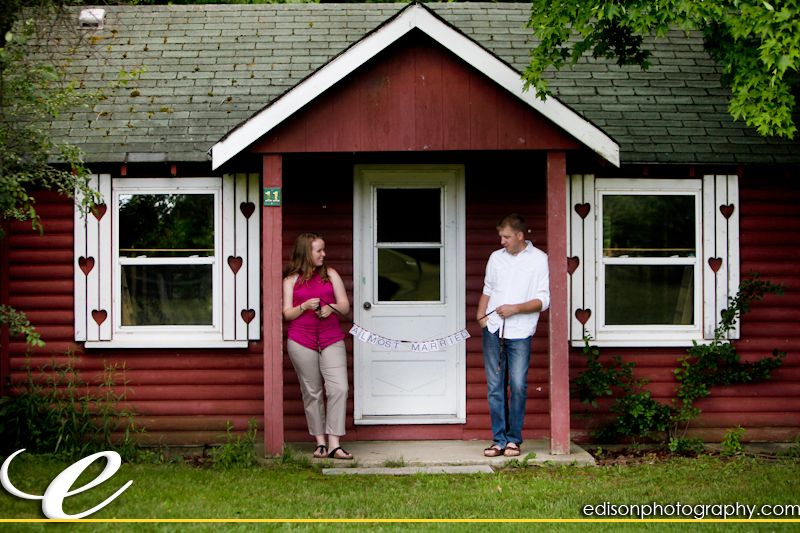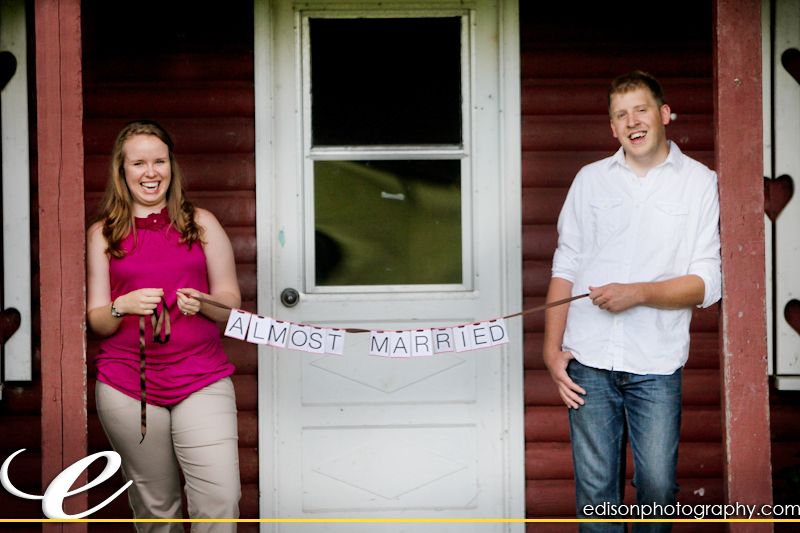 Found these fun hoses hanging behind the maintenance shed. Loved the colours!
I asked Jon and Jen to sit on these oak leaves. I heard one of them mention "Oak leaves! Perfect!" And when I asked why and heard their story, I couldn't agree more. Perfect setting.
Jon's dad passed away a few years ago. While sick, he was telling Jon one day how proud he was of who Jon had become. Jon worried he wasn't there yet… so much growth still to do in life. (Don't we all feel the same?) Jon's dad shared how an Oak tree takes years, and years, and years to reach it's full potential. The same is true with Jon he reminded him. Love this message. So, to include Jon's dad in the wedding they are using Oak leaves throughout their Fall celebration.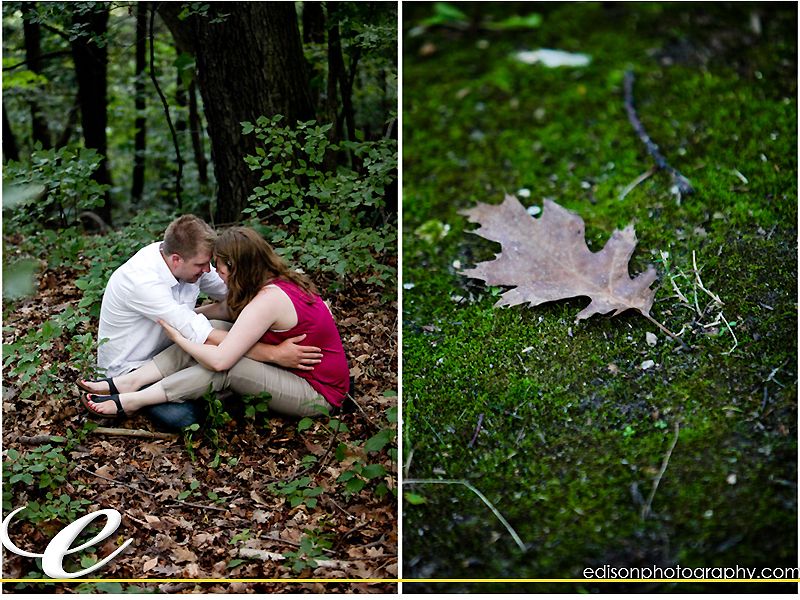 We went over to the horses… so beautiful!
I pointed out a rainbow peeking out from behind the tree… Again Jon and Jen had a perfect story to share. The night Jon's dad passed away, he went outside and for the first time in his life saw the complete arc of a rainbow. It gave him some comfort as a rainbow is a symbol of God's promise. This night, it was as if someone was smiling down on these two.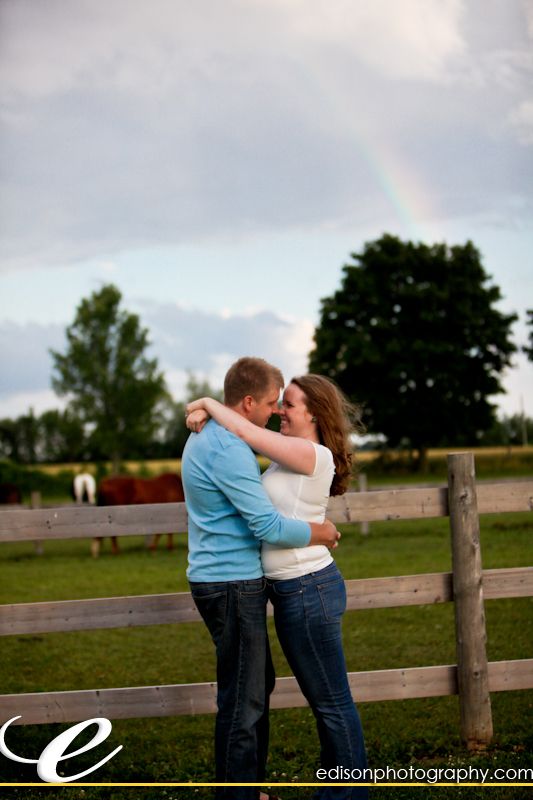 Jon and Jen showed me these great chairs on the nurse's cabin porch. They talked about sitting out on the porch and rocking (they're the coolest rocking chairs!) for hours….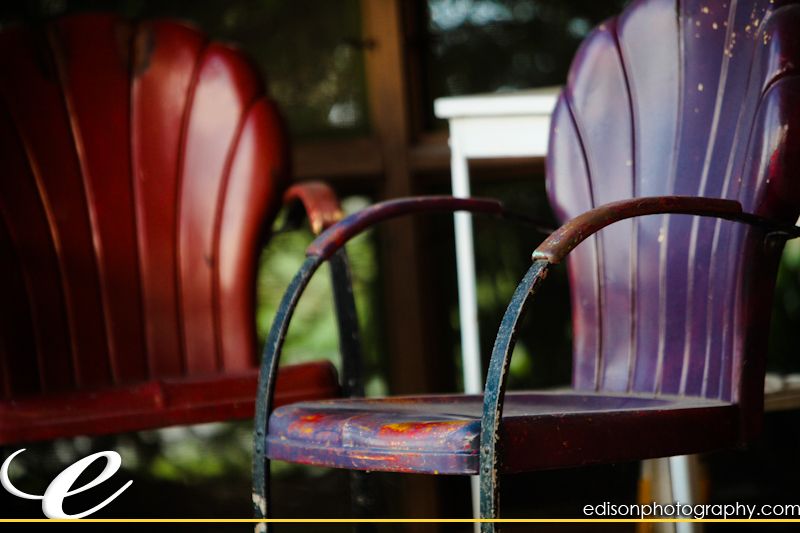 Then Jon casually mentioned – his dad actually built this porch they were sitting on now. Did I not say there was meaning around every corner?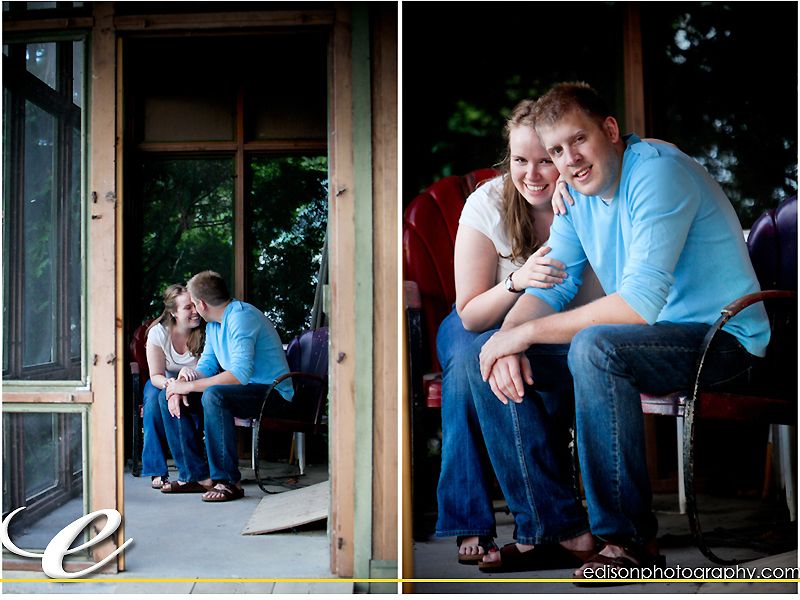 These two – and this light – just make me happy.
Off we headed to the beach. Lake Huron has the most amazing sunsets. This sky photo is straight out of the camera. It was an amazing night.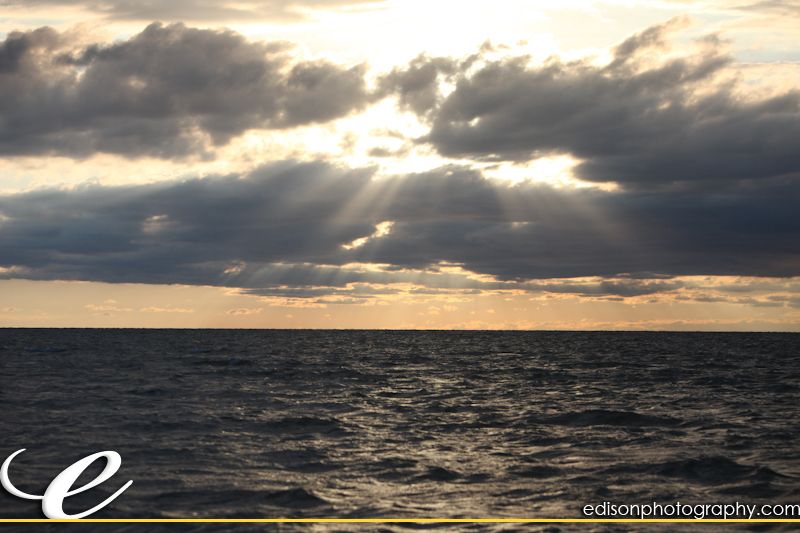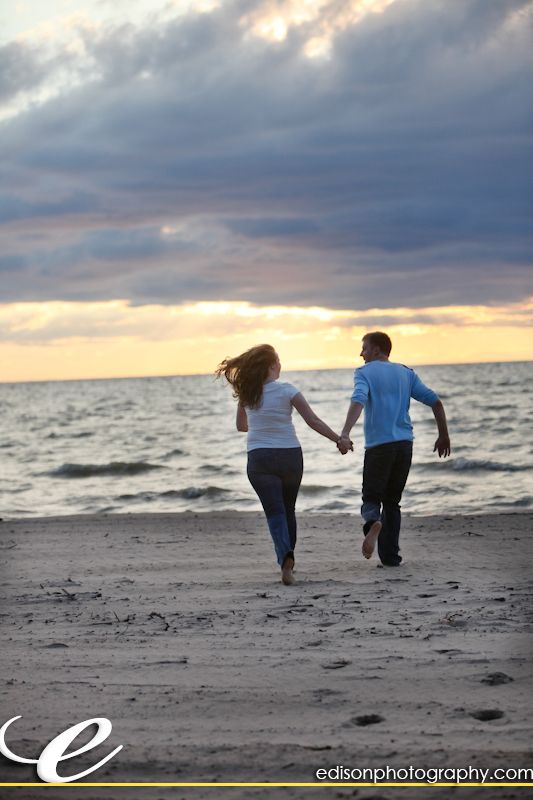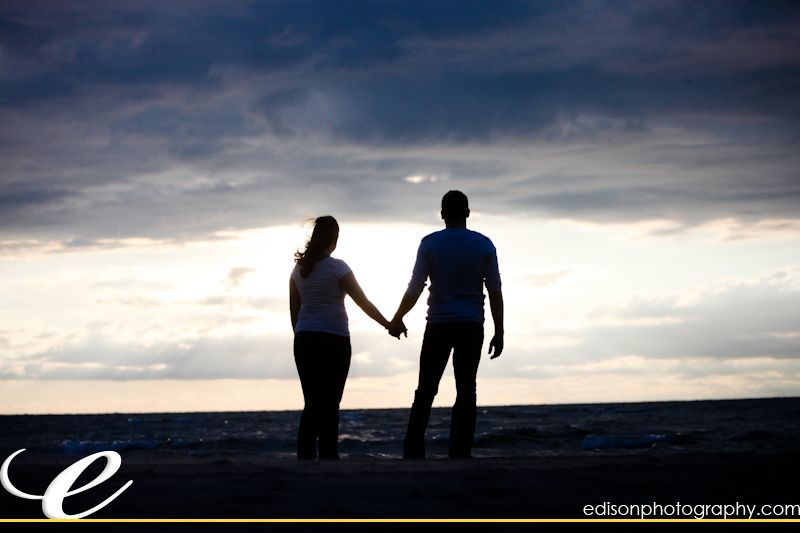 If you look close… can you see some of Jen's blowing hair forms a perfect heart shape?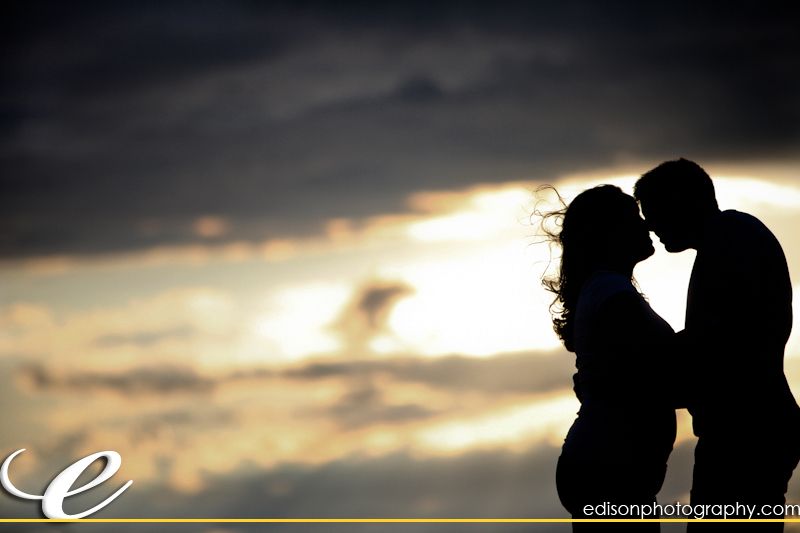 They climbed up the lifeguard stand for this cute photo….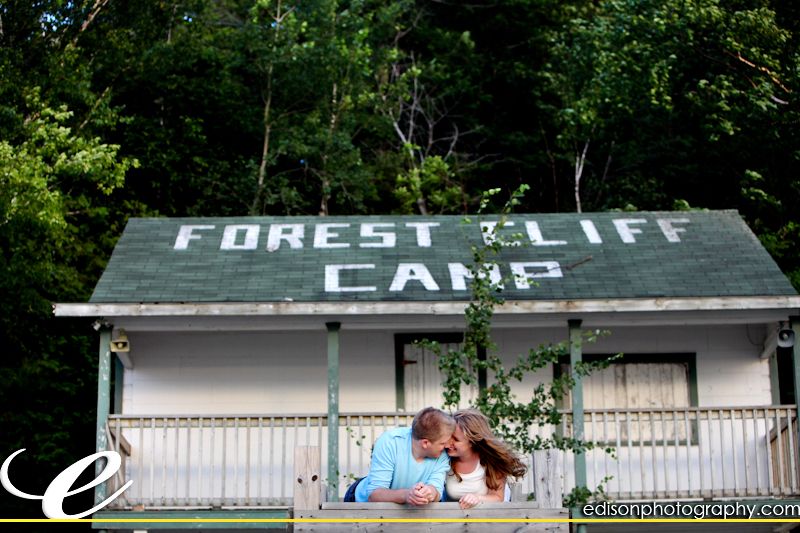 Jen had on these great antique earrings – I asked about them. They were her late Grandmother's. Her Grandma left her these earrings as Jen was the only one in the family with green eyes and had to be the one to wear them. Jen will also be wearing her Grandma's pearls on her wedding day. Beautiful!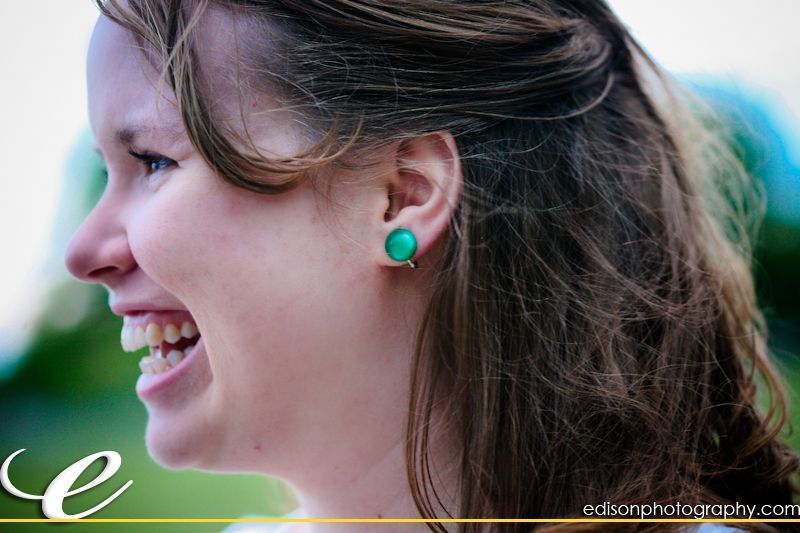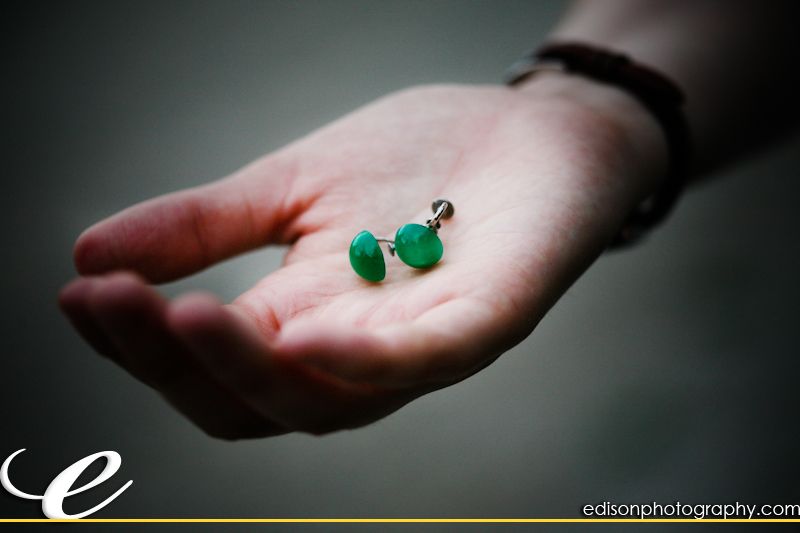 These two are just happiness personified.
Jon and Jen – thank you so much for sharing so many of your memories with me! Can't wait for October!
Celebrating life and love,
Krista