This is the longest I've gone without blogging in ages! I had to switch my blog from one type to another… and the transition took a wee bit of time. Don't worry.. I'll make it up to you. Lots to blog about!
Way back in 1989, my family moved to Stoney Creek from Thunder Bay… and Cherie and Carolynn were some of the first people I met at the new youth group. Since then our friendships have grown – and we have been there for each other through the good and the bad. And our kids have known each other – well, practically since before they were born. I can remember taking Madi to meet Paige the day she was brought home from the hospital. And Carolynn and I sneaking into Cherie's hospital room after visiting hours to offer our "congrats" on Caden in person. I am so glad our kids have grown to be friends also. We don't see each other often – but I've learned good friends are the friends you can see a handful of times a year and each time feels like you never were apart.
I had invited Carolynn & Cherie over for a tea party (and photo shoot) – and then Cherie had the grand idea of us coming to her orchard! We waited for the call to say it was in bloom – and then we quickly picked a dry day and went! It's a small window of opportunity that the blooms are there.
Here is the location.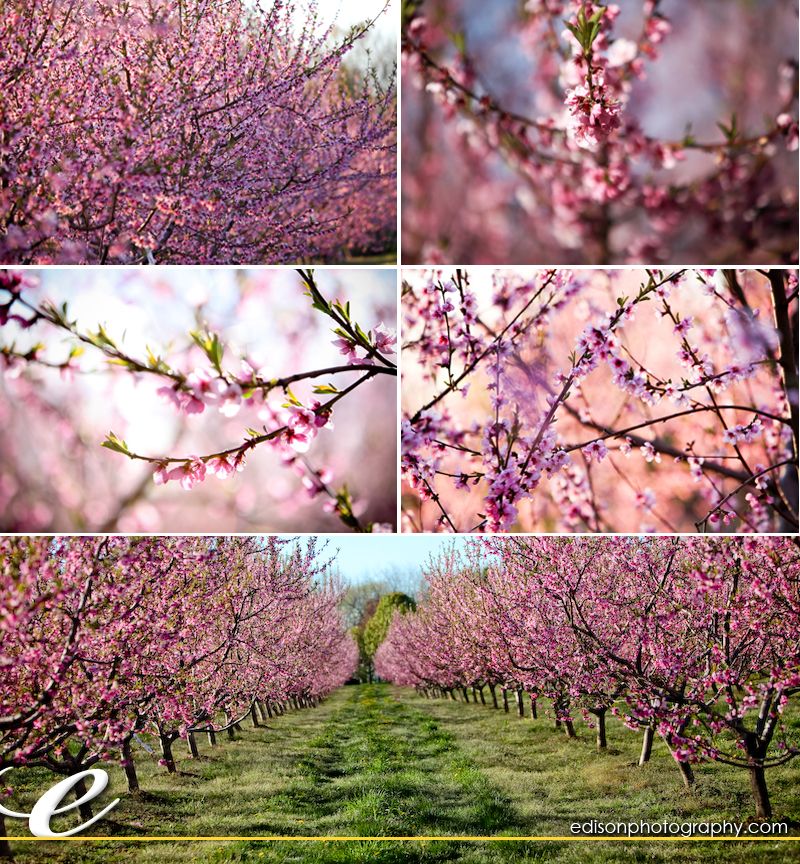 Here are the kids….
(My two kids)
Madison – this is as dressed up as she gets. She was a bit bummed I couldn't find her clip on tie but soon forgot about it! (age: 7.5)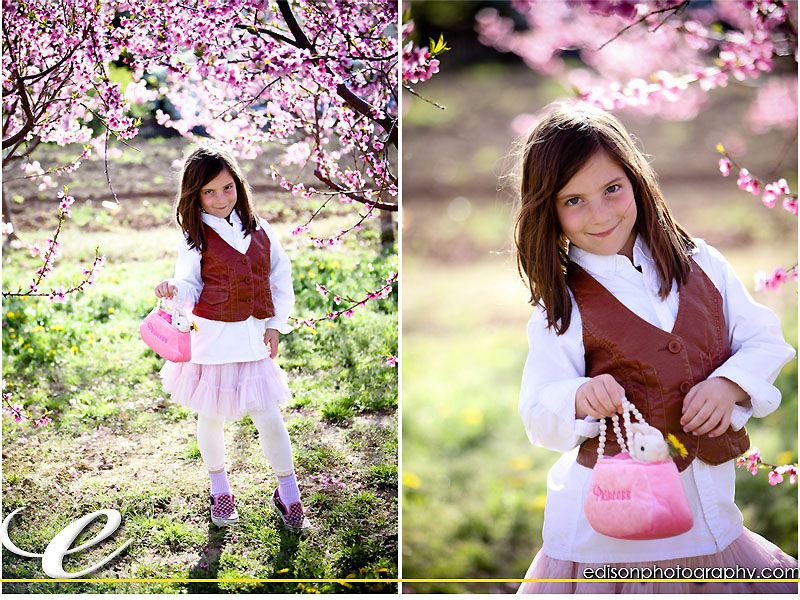 Eden – in her glory! (age 5.5)
(Carolynn's two daughters)
Paige – who just turned 7 a couple days ago. I asked her how it felt to be 7 and she said "really, really great" (age: 7)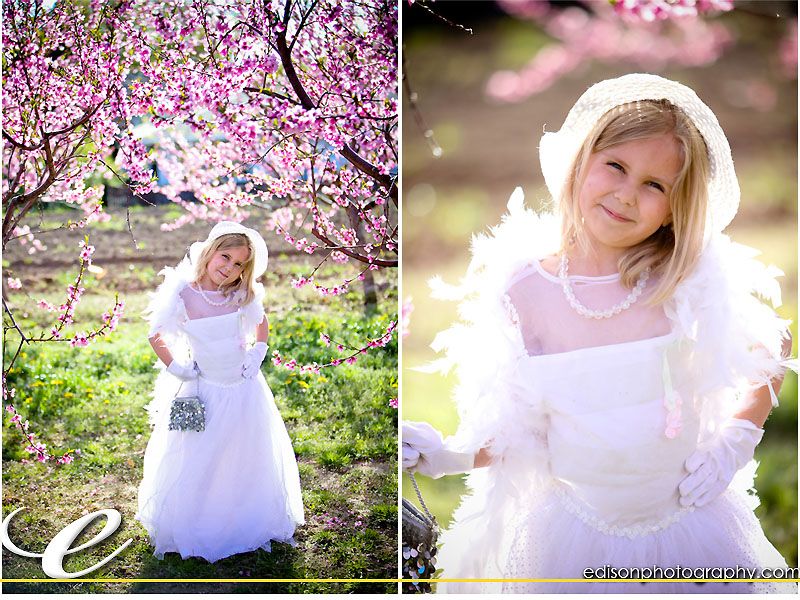 Wee little Chloe – love this little muchkin. Always think she looks like "Cindy Loo Who" from the Grinch. (age: 4.5)
(Cherie's kids)
Aliah – she is full of spunk and personality!! (age: 6)
And little Caden. The only boy. Poor guy. (age: 3.5)
And let the tea party begin!!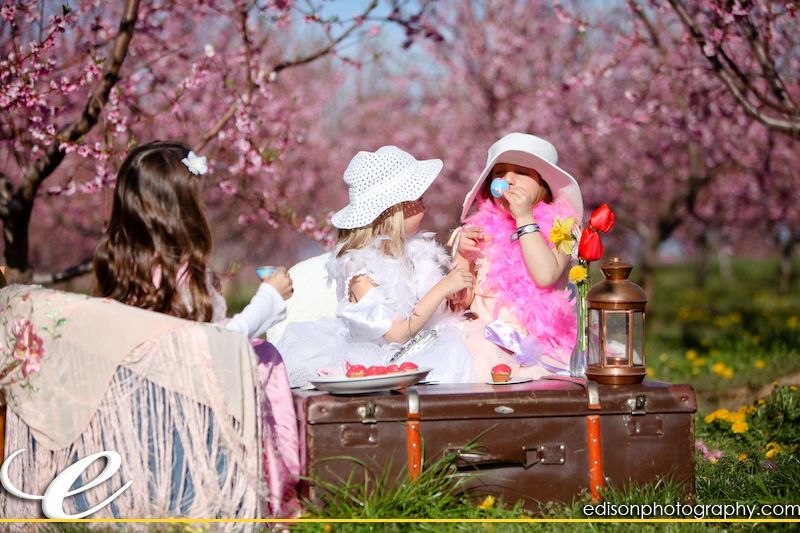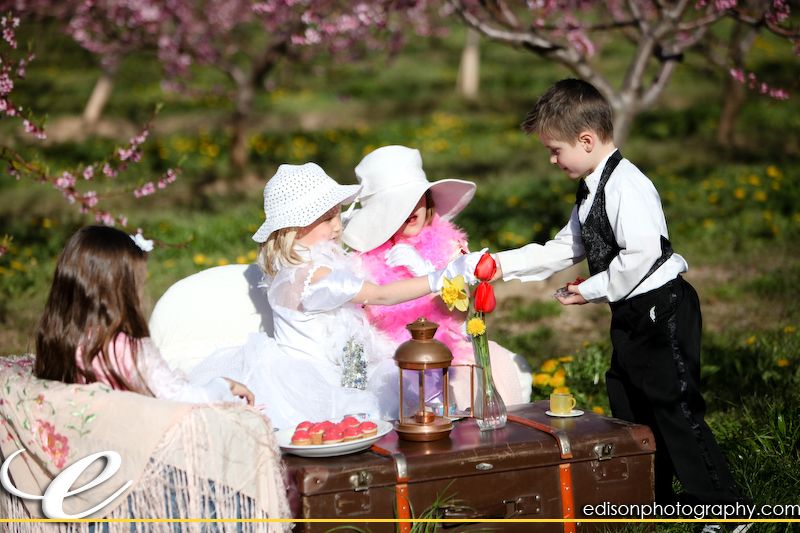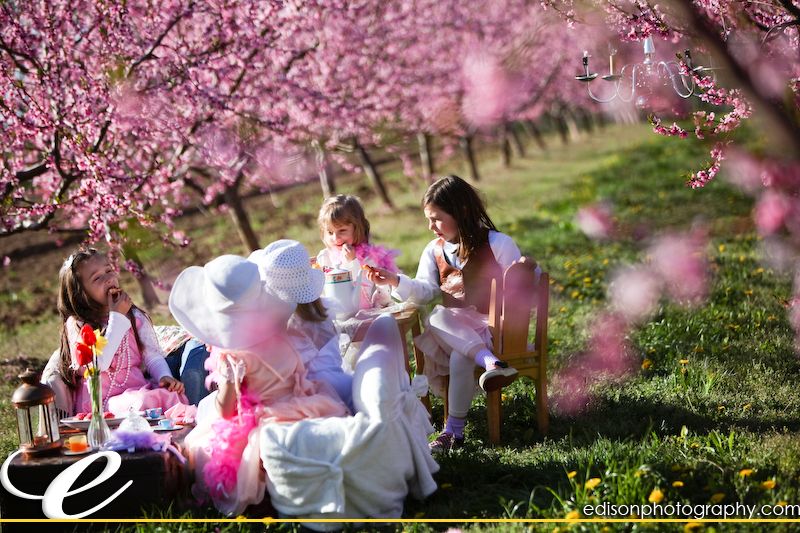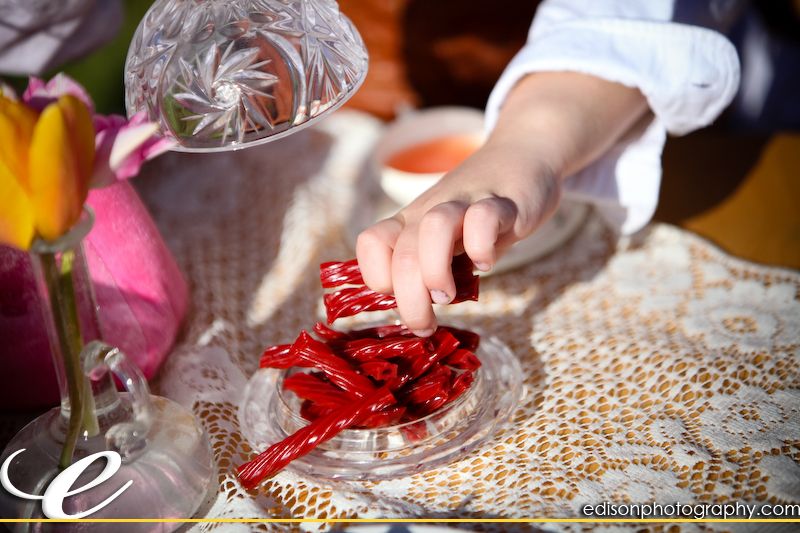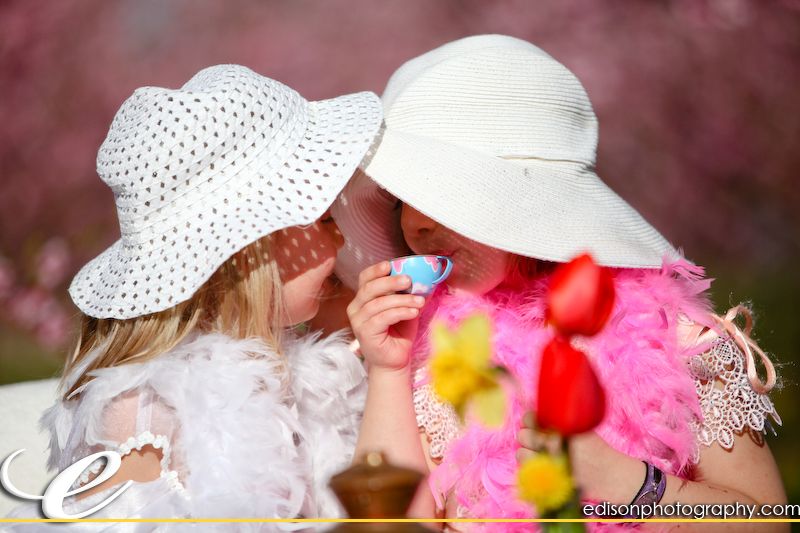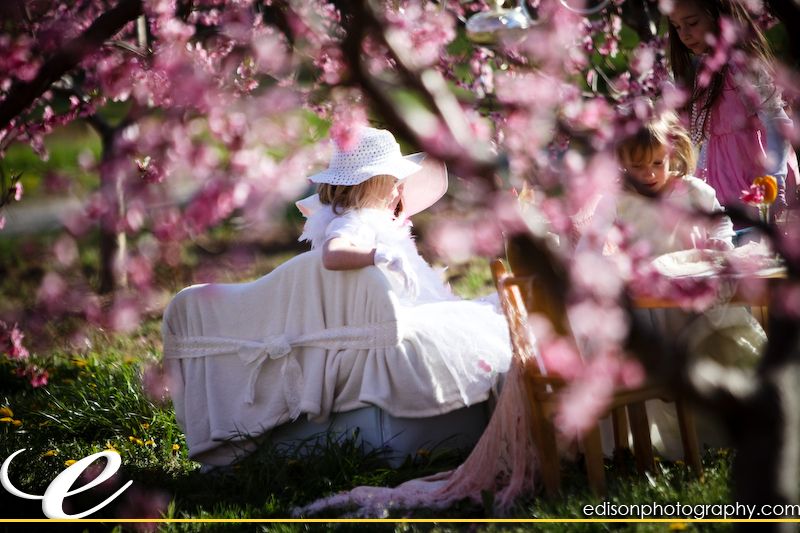 And then it was time to stroll the orchard, climb trees and explore!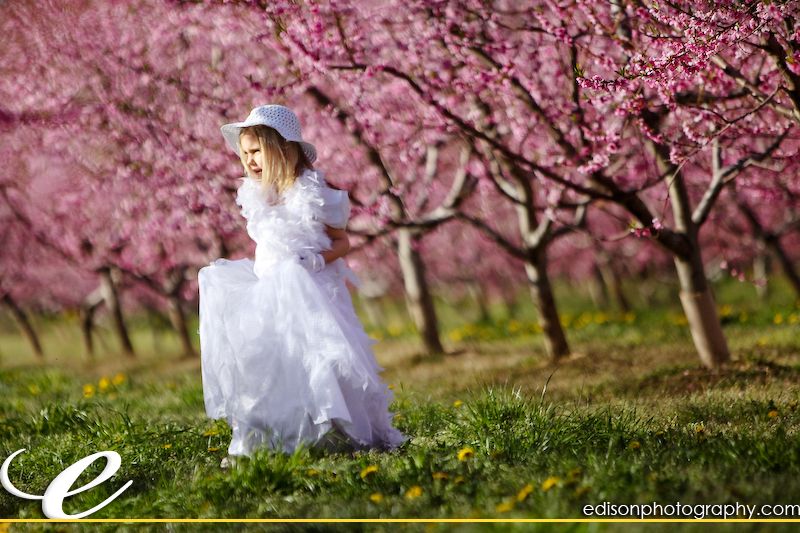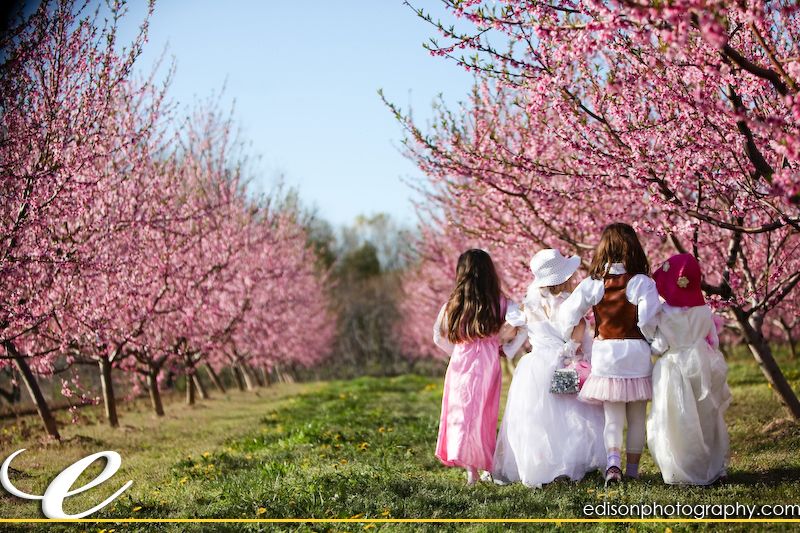 Future James Bond star…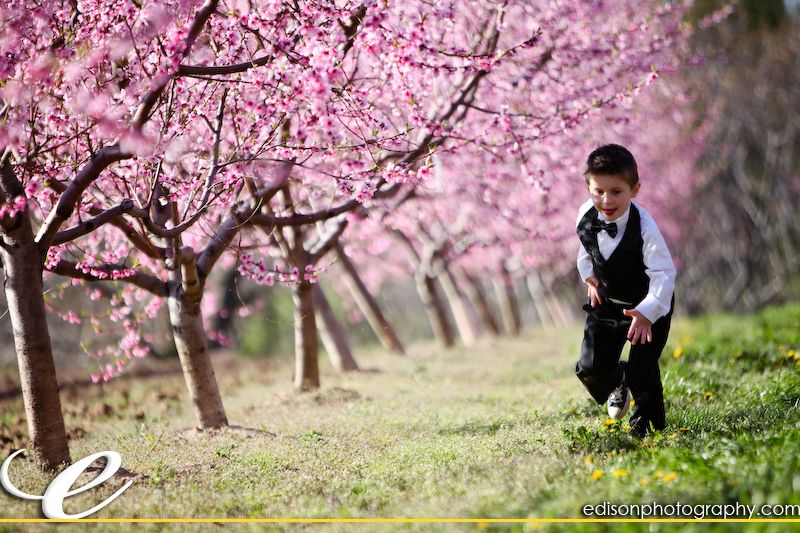 Typical Little Brother reaction to his Big Sister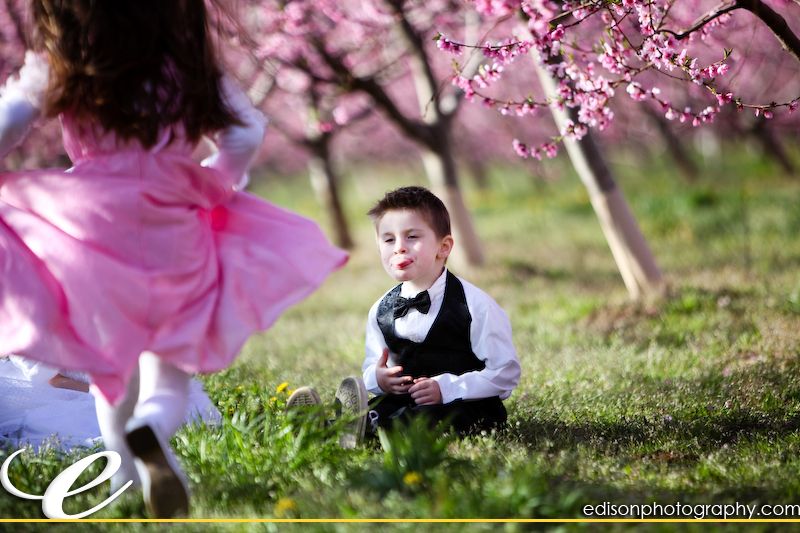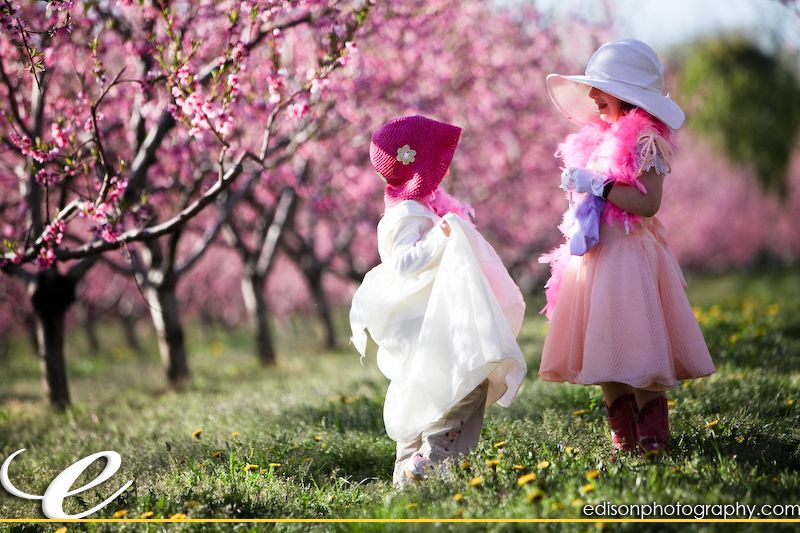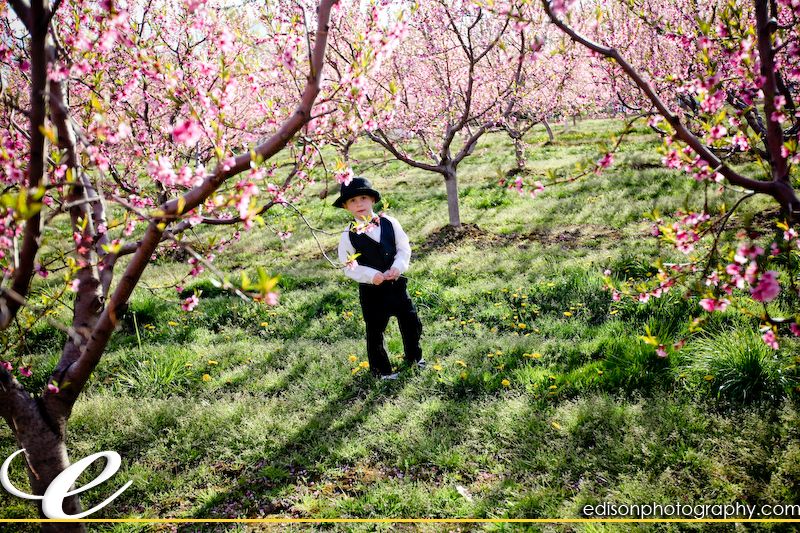 One of these things is not like the others…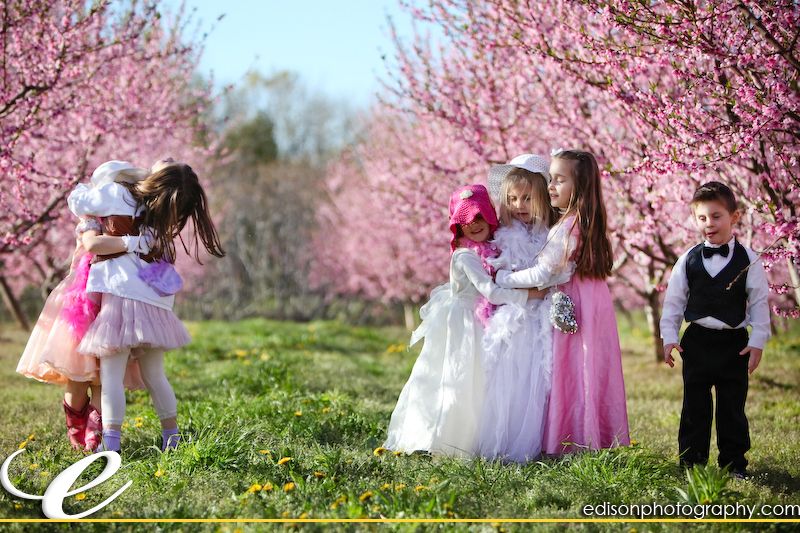 Yay for Tea Parties and Good friends!!!
Celebrating life and love,
Krista