Growing up I remember my mom and her good friend Mrs. M together. It was embarrassing. They'd laugh until they were crying. They'd take us to the local fair and insist on talking in Texas accents. Or would wear clown noses. But always laughing… and laughing… and laughing….
I love my girlfriends. I've been blessed with many good friends over the years – and although I don't see my girls often… I love them. So when an opportunity comes along to spend time with one of my gals… hello! Yes!

This past weekend I was shooting Laszlo & Angela's Ontario portion of their wedding and invited my friend and fellow photographer Nataschia to come along and shoot with me. Since it was a late night we stayed over and came home Sunday afternoon.
Nataschia is one of those friends I'm just stupid with – like Mrs. M. We laugh too much and I'm sure we embarrass our kids.
We got a flat tire on the highway on our way home. So we did what any sane person would do. We laughed.
Then we got out the cameras and snapped the grand event. Laughing as we go…
Here we are completely getting blown away by the cars whizzing by us on the QEW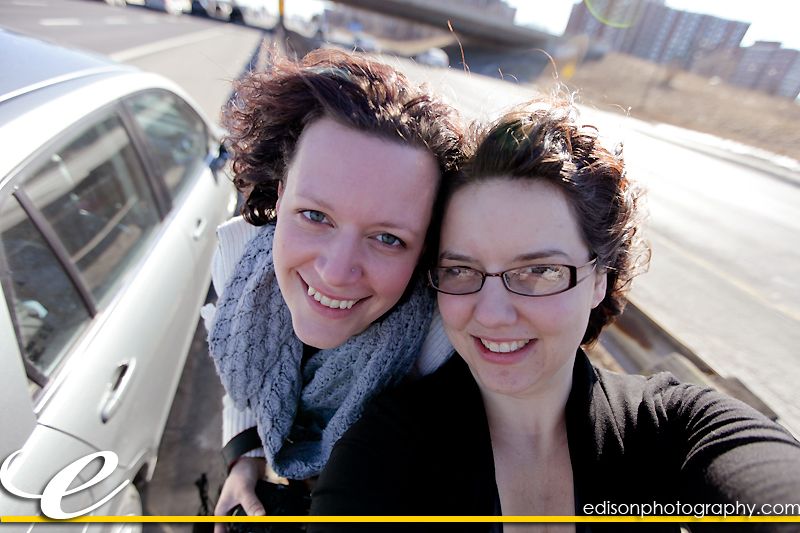 Our saviour! After about 6 tow trucks and a police car had stopped… finally the right truck came. Hello CAA!
Here's our rescuer in action…
Um… not sure what Nataschia is doing here. Climbing in the trunk?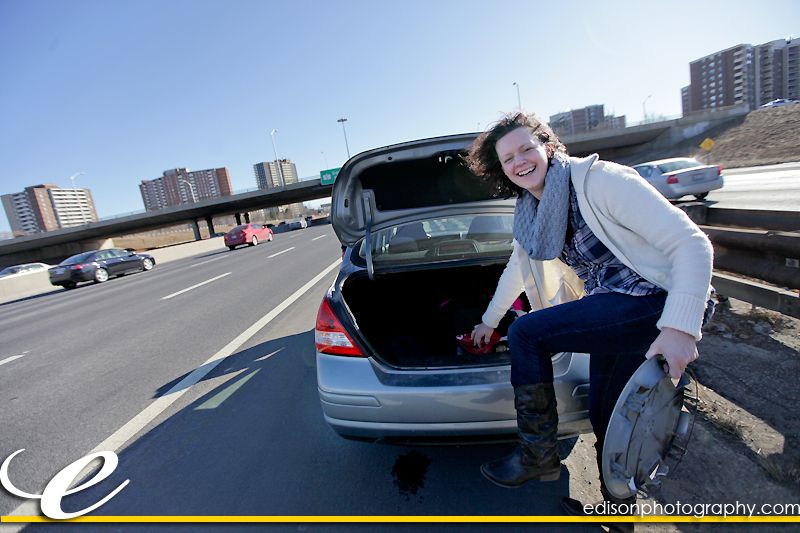 Just another reminder to laugh. To enjoy life. Stressing over a flat tire wold not speed up the process. Making an adventure and laughing about it… makes the whole thing that much more enjoyable!
Celebrating life and love,
Krista