As a parent, my job is not just to feed and clothe the girls but to train them for life. Some days that's easier said than done. Okay, most days.
One thing Mark and I have deliberately tried to teach our girls is joy in the small things. Learning to entertain themselves. We have tried banning the word "bored" from our house as our philosophy is there is always something to do – use your imagination!
Yesterday Madi got off the school bus in a foul mood. She's not five steps in the driveway before she starts, "Are we doing anything exciting tonight? There's nothing to do. I want to do something exciting."
Whoa!!!
That bad attitude is not allowed in the house. So, I know if I let her have her way she'd pick sitting in front of the TV or playing computer games. I need to get her outside and enjoying the simple pleasures of life.
I give her a list of options for something to do:
-go for a walk outside with Mom and Eden
-wash dishes
-do laundry
-do homework
-clean your room
Guess what she chose?
Off we set on our little adventure of exploring the great outdoors. And you know what? Our boring old stupid walk turned into the "something exciting" Madi had been wanting. At the end I asked her if she had fun and if it was exciting. "YES!!!!!" She squealed while giving me a big squeeze.
My hope is that my girls will be learning, that you do not need to be entertained 24/7 to enjoy life. Look at the trees and how it loos like a person waving. Listen to the sound of the ice crackling beneath your feet. Close your eyes and feel the wind on your face. Run, sing, dance with abandon. Celebrate life and love.
And we're off!
When Eden smiles – her entire face – right to the tip of her ears – smiles with her. I just love this kid to pieces.
Madi's toothless grin and big belly laughs warms my heart. She is emotional – laughing (or crying) big and with her whole being.
We played tag… Eden is trying to catch me here. So hard to run backwards, while taking a picture with a crazy 5 year old on your heels!
Madi looking for any leftover corn in the cornfields.
Eden is so random.
Madi taking full advantage of the situation.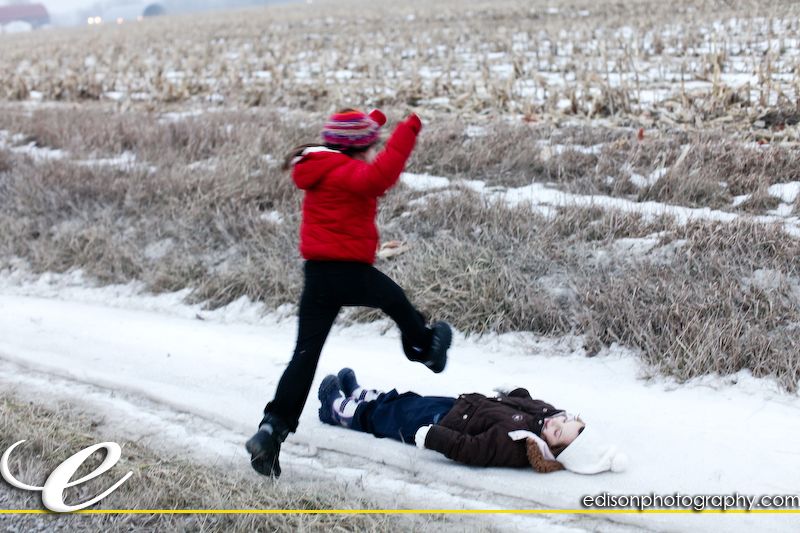 Which leads to how far can I jump. (which leads to the boots getting stuck in the snow and Madi coming out with only her socks on).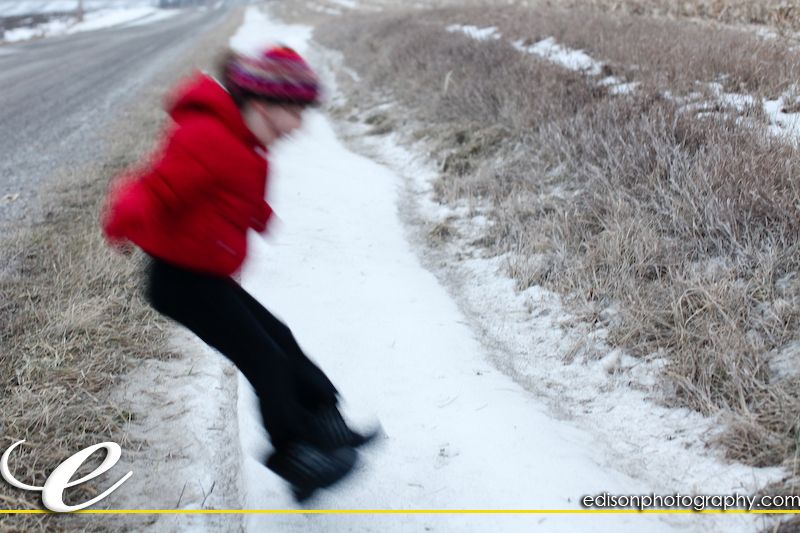 Trying to skate on any patch of ice we can find in the fields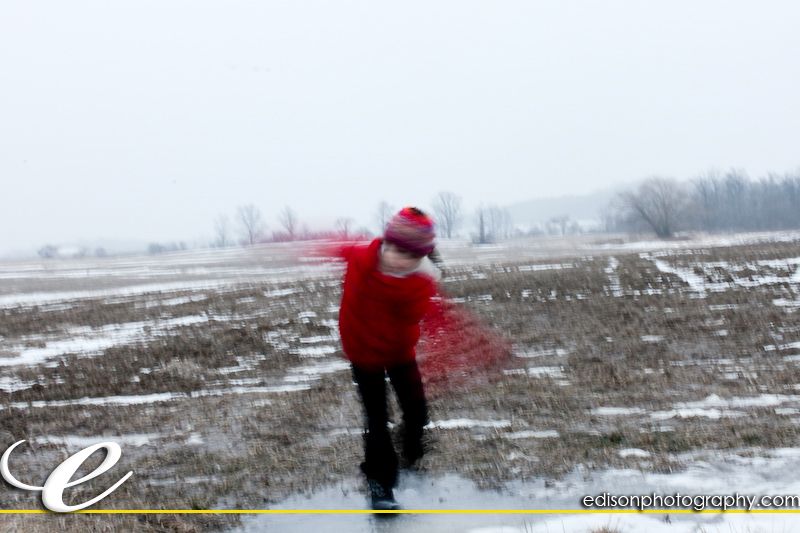 A cool tree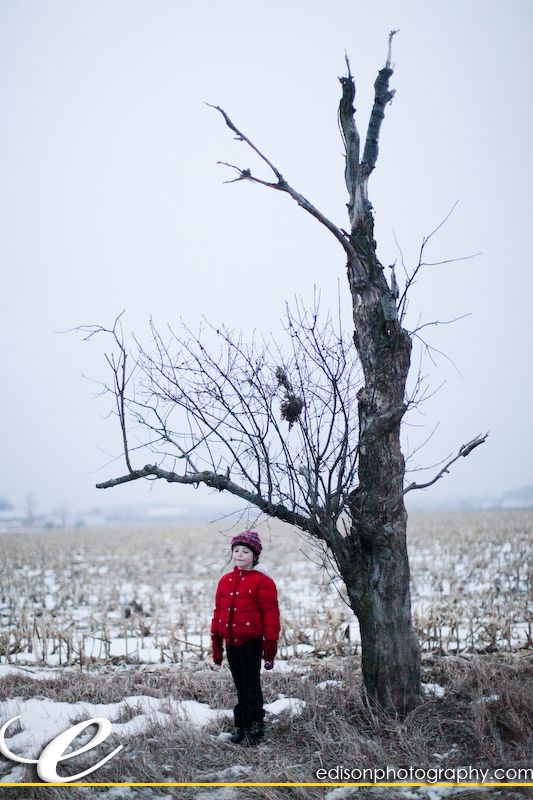 And then when we got home – girls discovered the joy of the spotlight on the house.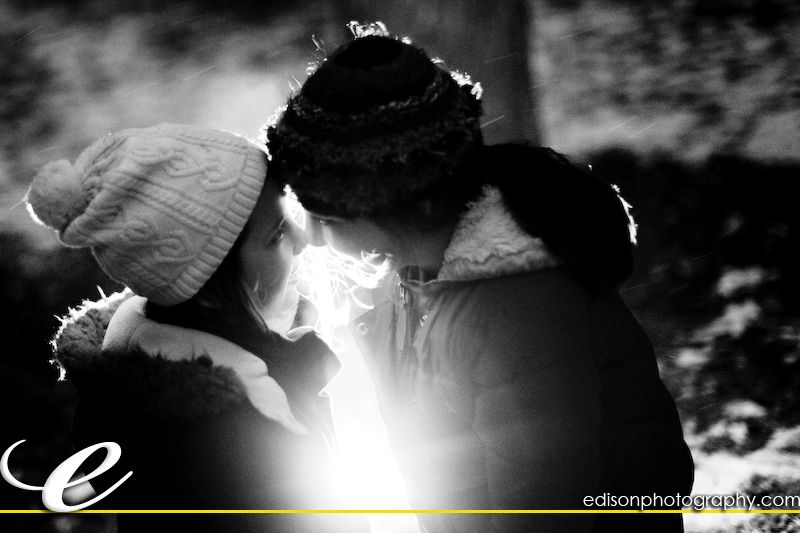 Celebrating life, love and simple pleasures,
Krista