As a kid, I loved show and tell. My mom didn't.
One time in kindergarten I forgot my show and tell when it was my turn. So I ate a napkin.
Another time I forgot again. My mom asked what I showed. I told her "my underwear". She was horrified! I assured her I only meant my "long underwear" – and that I had simply pulled up a pant leg to show off my new flowered long johns. When she asked me what the kids said I told her: "All the girls said niiiiiiice (in a sing song voice) and all the boys said YUCK." ha ha. We still use that line a lot.
So, without eating a napkin or showing off new underwear… I thought I would offer you some show and tell.
First… I received a great package in the mail recently from today's bride. She lives in Ottawa and so we haven't met in person to go over the final details of her wedding… so she sent me a great outline of the wedding, her invitations and even a sneak peek of her dress! All colour coordinated – even the folder it was in. This made me so happy.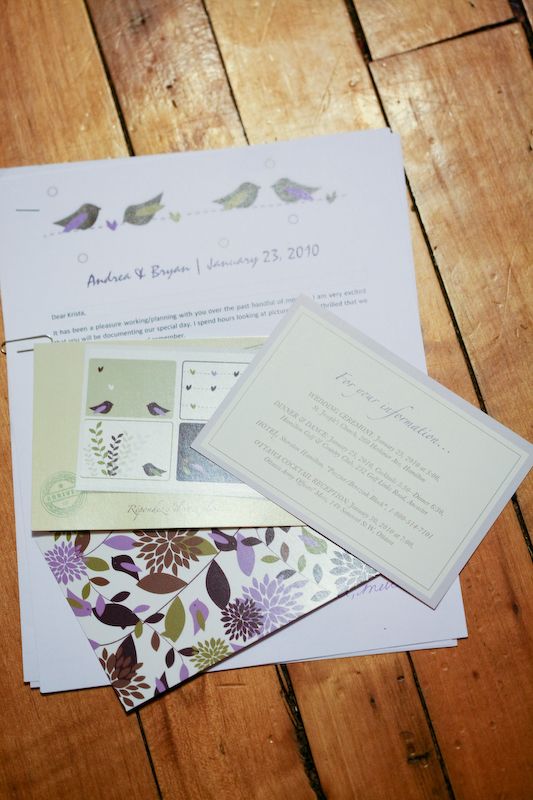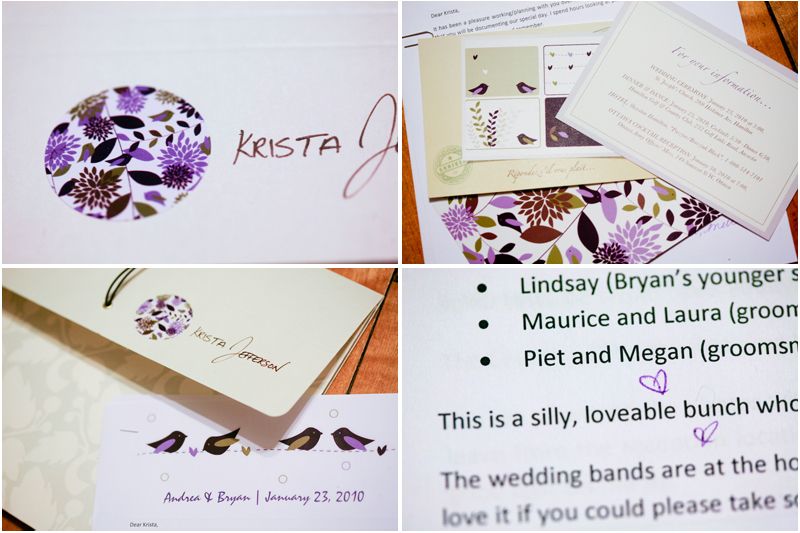 And the second thing I wanted to show and tell are albums!
I LOVE albums! I think every wedding needs an album.. to walk away with something complete, finished and of a high quality that will last for your 50th anniversary… and 60th and…
I adore our albums. We get them made by a company in Italy and they're stunning. I like to show people them… but in case we haven't met in person let me show you a couple here, dear Internet.
A gorgeous 16×12 leather cover embossed with their names. Clean, timeless cover.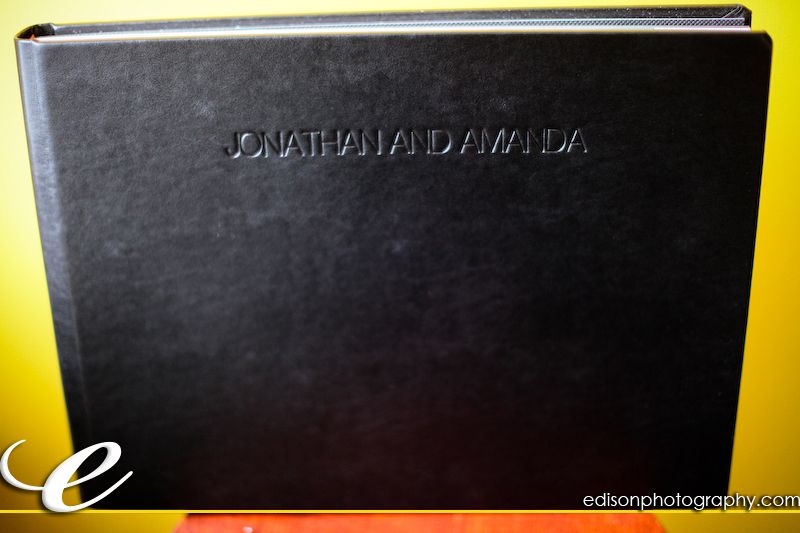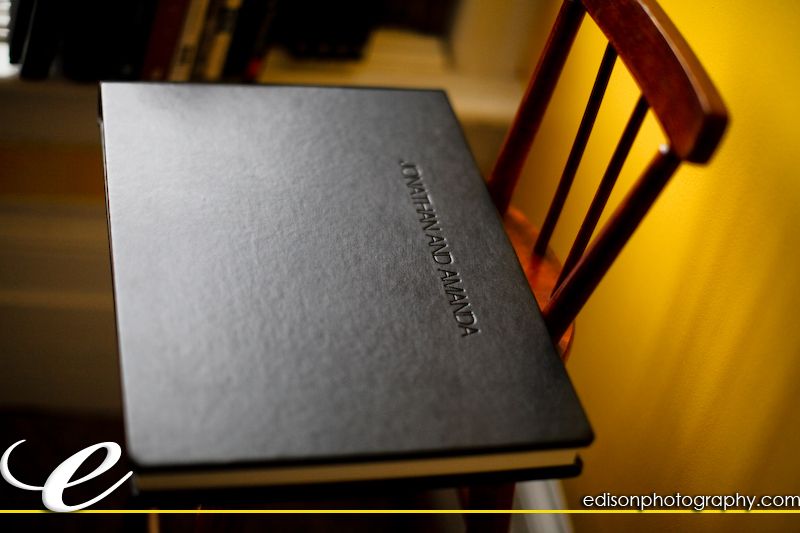 The pages lay flat – making for amazing panoramics!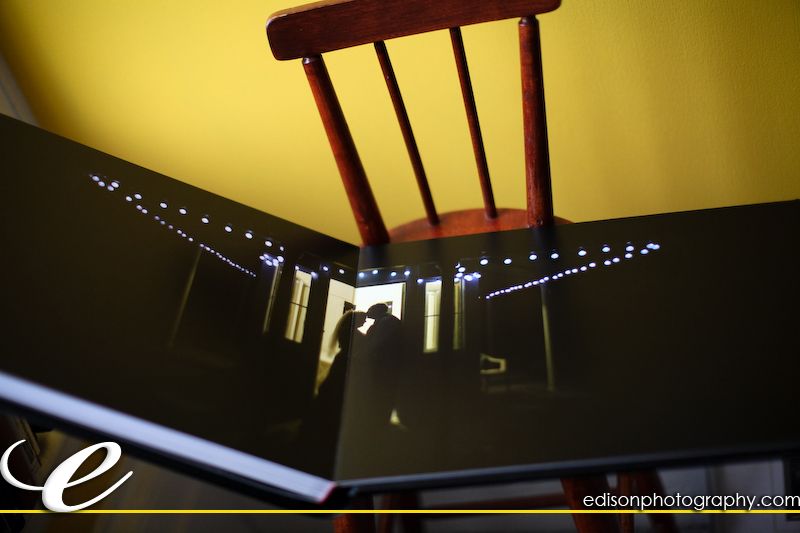 We like clean designs that are timeless.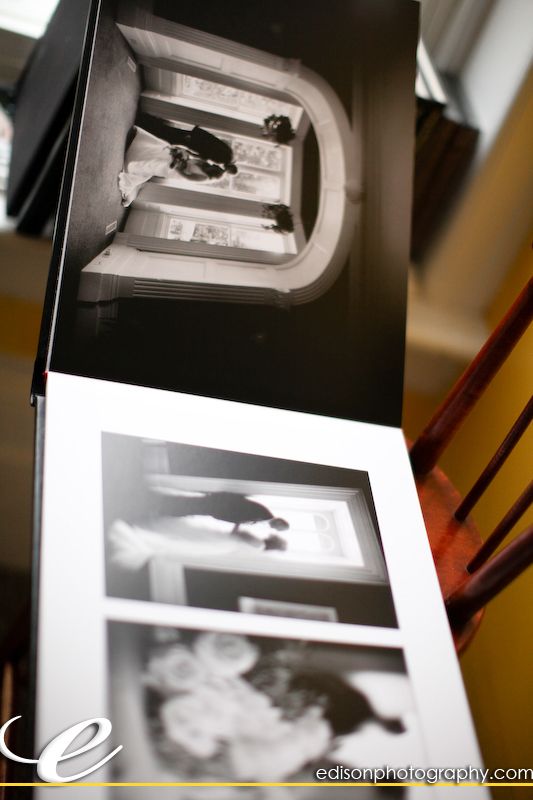 Parent albums are offered in the exact same album design… just smaller! Here is the 16×12 leather album, with an 8×6 parent album with dustjacket.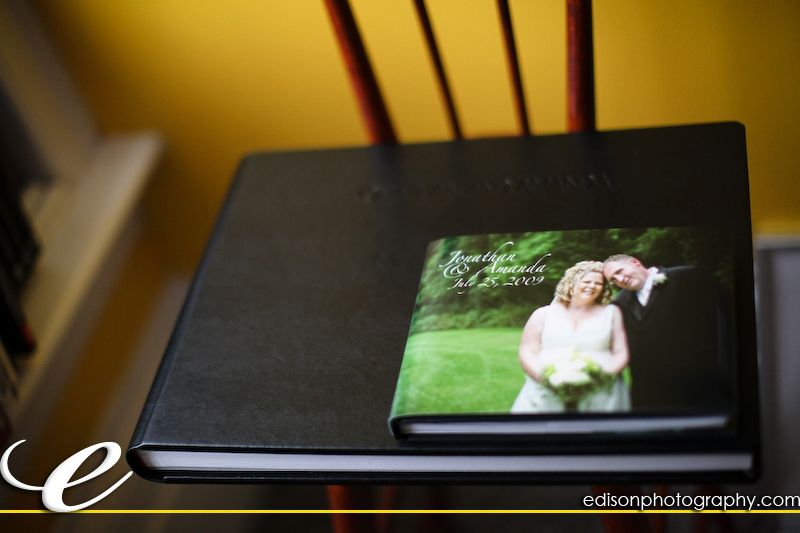 And inside you can see they're the same albums – just different size!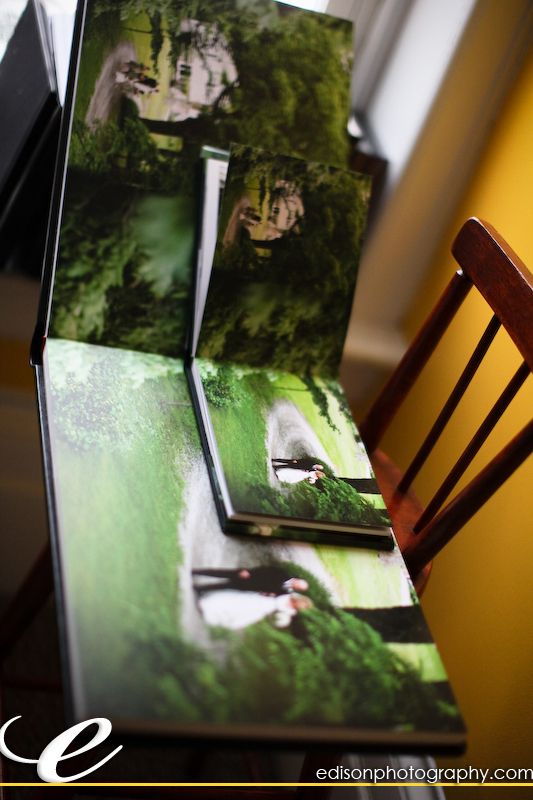 Enough show and tell for one day. Maybe next time I'll eat a napkin. Or not.
Celebrating life and love,
Krista