Sixteen and a half years ago, my good friend Monica came to visit me as a college freshman. Walking through the student TV lounge there was a group of students watching a movie. One of them laughed harder than anyone else there. Actually was laughing harder than most people ever do during a movie. He just didn't care what people thought.
After we left the TV area I pointed him out to Monica. "See that guy who's laughing so much?" Yeah. "If he asked me to marry him tomorrow I'd say 'yes'!" She begged me to introduce her. "I can't introduce you… I barely know him. I just know that we would work well together."
Boy! Was I right!
Today that laughing TV watcher is still my favourite boy ever. I am so happy he chose me and continues to put up with his flighty wife. I definitely got a way better husband than I will ever deserve.
So "Happy Birthday" Mark!! Love you heaps!
I didn't take many pictures of the birthday celebrations… but had to share these two.
Eden wrapped up her favourite "blanky" – the one I had made her as a baby that she likes to sleep with – and gave it to Mark for his birthday. She was so excited to share that she gave it to him a day early. Such a sweet memory!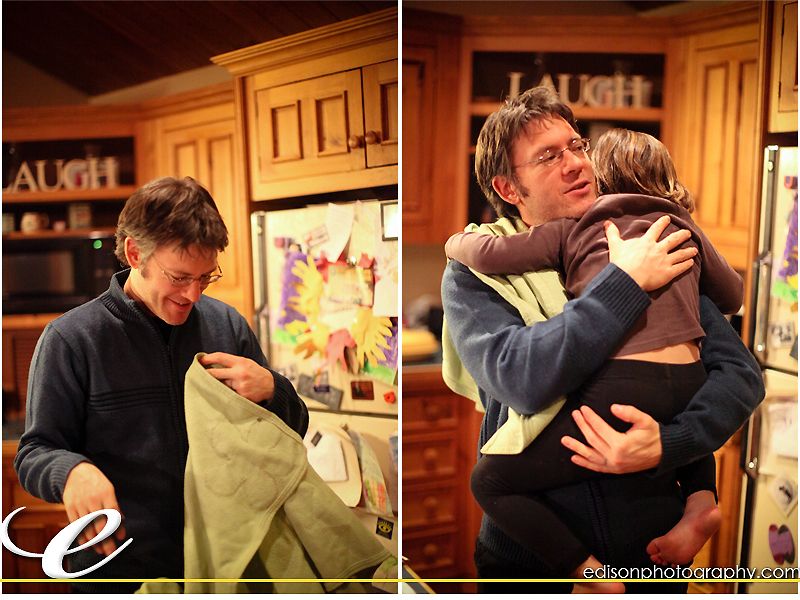 And Madi wrote Mark a story all on her own. The spelling is…. well something only a mother can read. ha ha.
Then the girls made Mark a cake each. The icing was about an inch thick and sloppy. But they were so proud! Here is Mark right after blowing out the candles – beaming at his girl, Madi.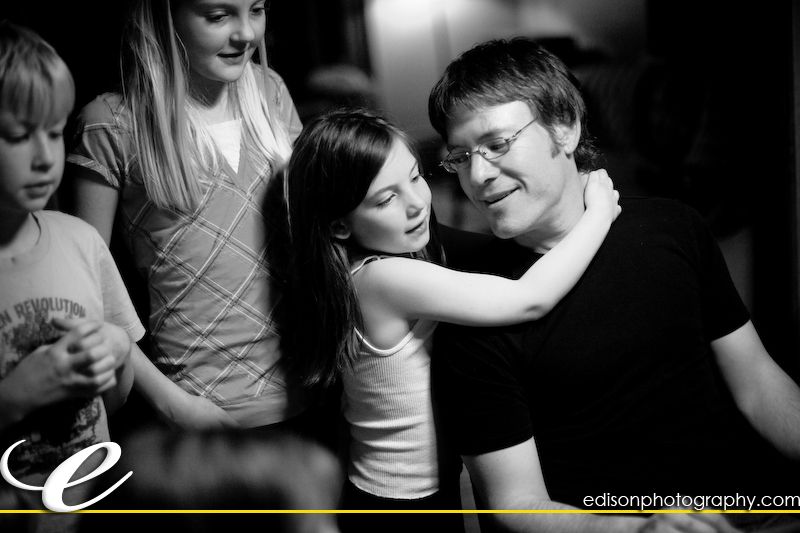 Celebrating life, love and Mark,
Krista