One of my favourite Christmas decorations we have is a Little People nativity set when the girls were toddlers. Our girls LOVED Little People and would play with them for hours. So to have a nativity set of Little People…. perfect! Each Christmas we dig it out and they sit there and tell the Christmas story over and over. They interact with the characters, and suddenly the story becomes more alive.
I love nativity sets so much – and am always looking for interesting ones. My other favourite one, shown below, is an African one I picked up at a fundraiser. The one thing I avoid is ones that are breakable – I want the girls to touch. To play. To imagine what it was like all those years ago in a stable, in a manger that first Christmas.
This is one of my favourite Christmas memories and I had to share…..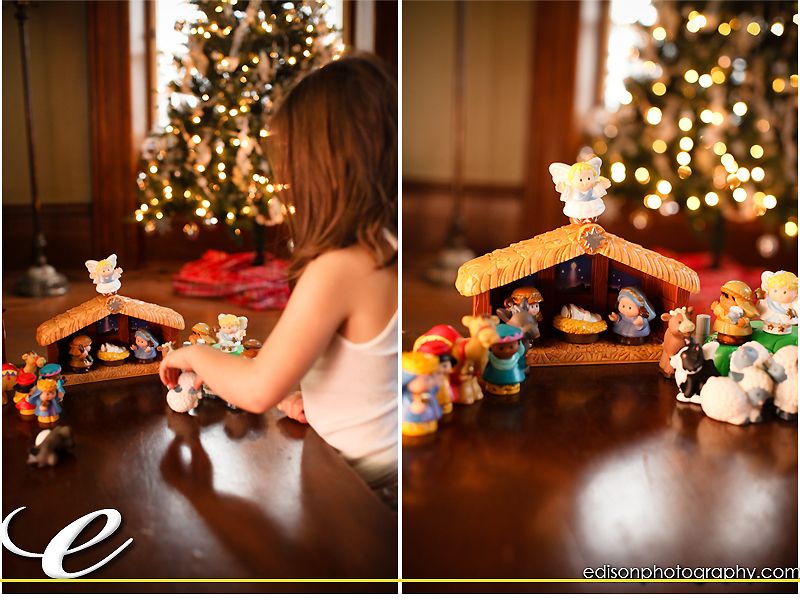 Eden with the African set with a blanket she made Jesus.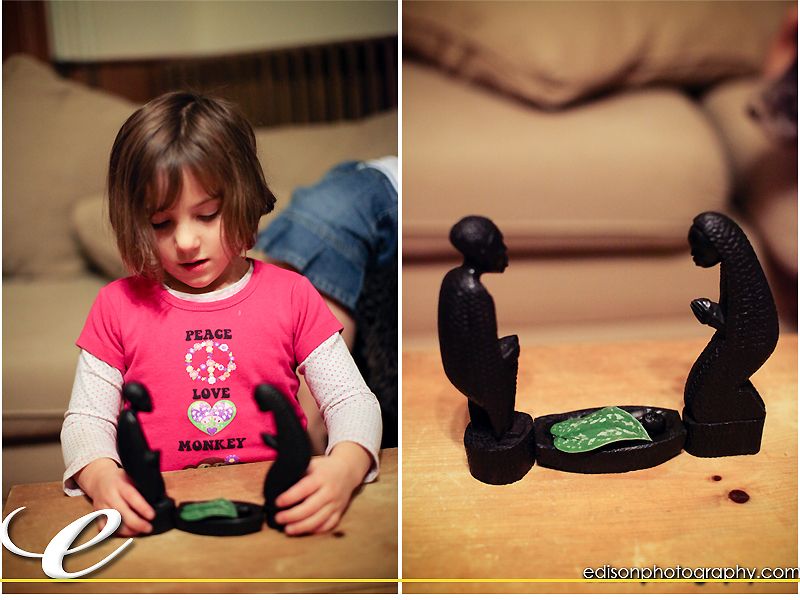 Celebrating life and love,
Krista