This post and the next two to follow (Dana's family and Chase & Reese), were all shot here at my house. Got to say I am loving shooting at home. And not just because of the convenience. I love the feel of being home as it seems to relax people. To come in before or after the shoot, hang out in my kitchen with the chaos of life and my crazy kids & dog running around and my quiet hubby somewhere nearby… helps us to connect. I love how many people move from the cold "c" word (clients) to friends. So, thanks for making the trek to the boonies to come and play!
Now… the real reason we've gathered here isn't me. No, these two I'm about to introduce are way cuter than me and you'll much rather look at their photos! Paul and Becca are wonderful together… I love their playfulness! They'll be enjoying this nice romantic moment, and the next second Paul has Becca up on his shoulders without a moment's warning. But these two aren't all looks and silliness… as they're both crazy busy completing Medical School this year.
I loved photographing these two – got to love people who will climb fences, hike through fields, lay in the long grass… anything! Can't wait to enjoy their wedding next Spring!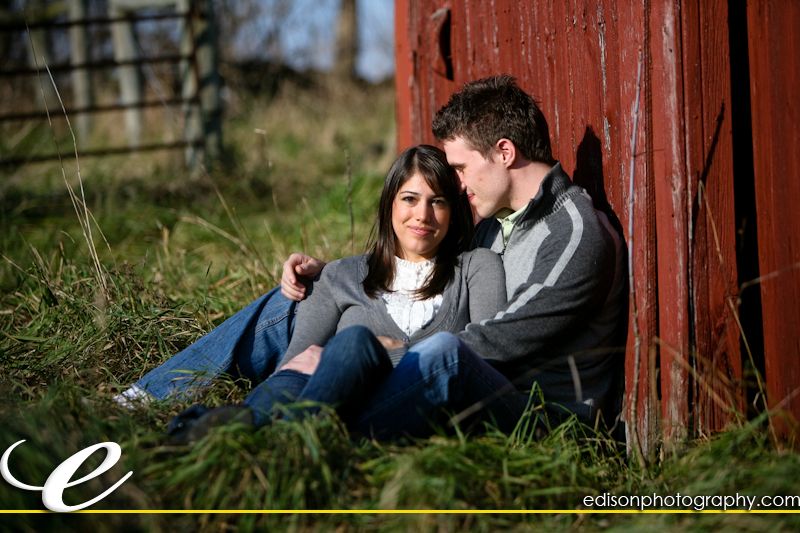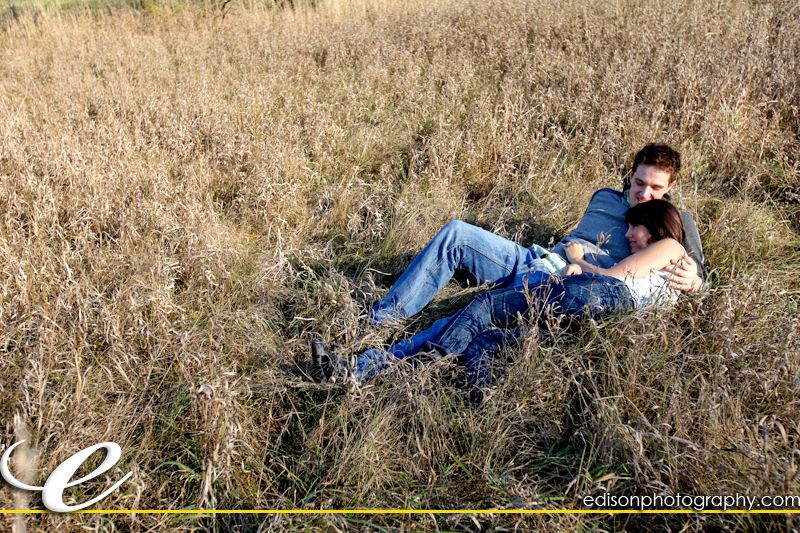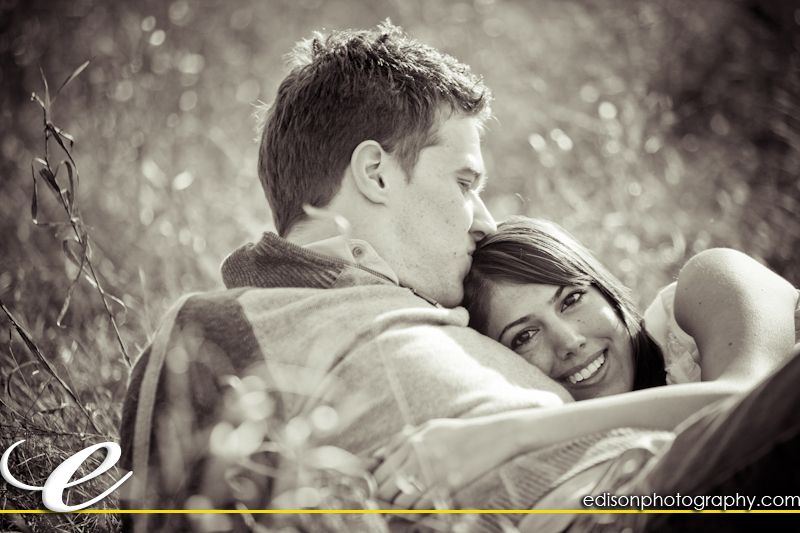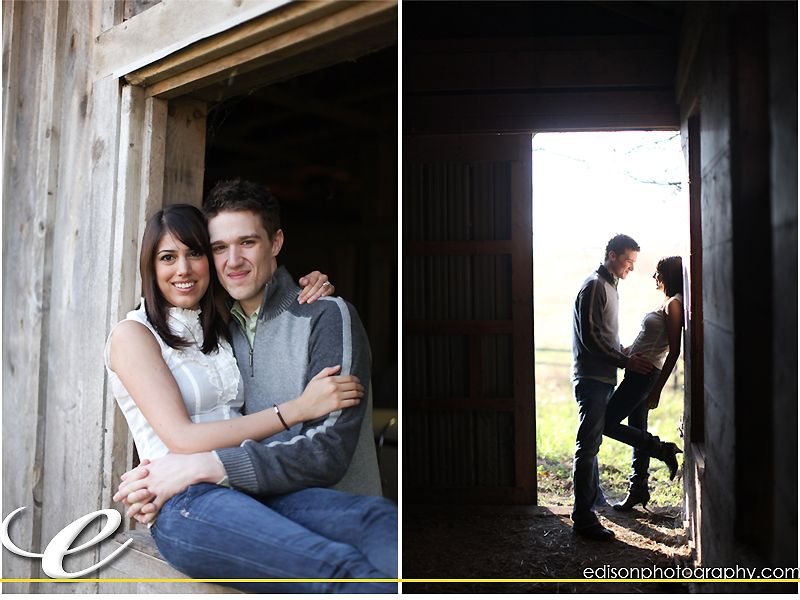 Here Becca is getting Paul with this milkweed….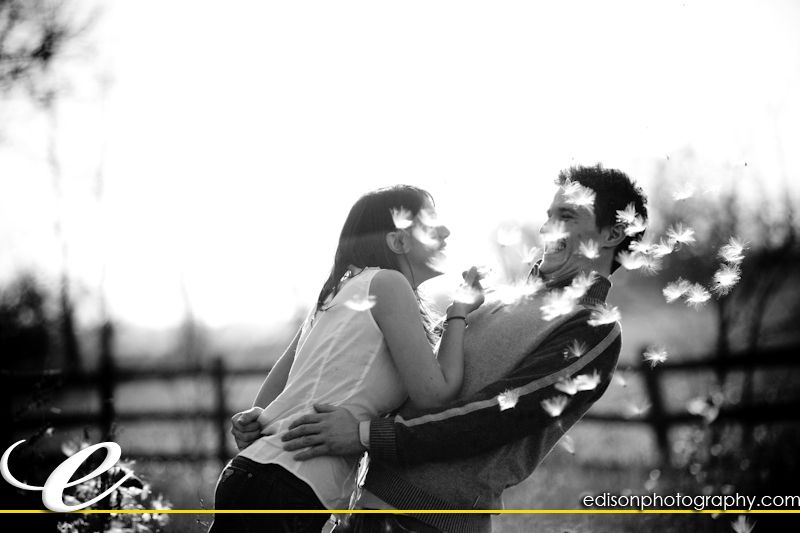 And then as she gets lined up to get him again – Paul beat her to it. So funny to watch!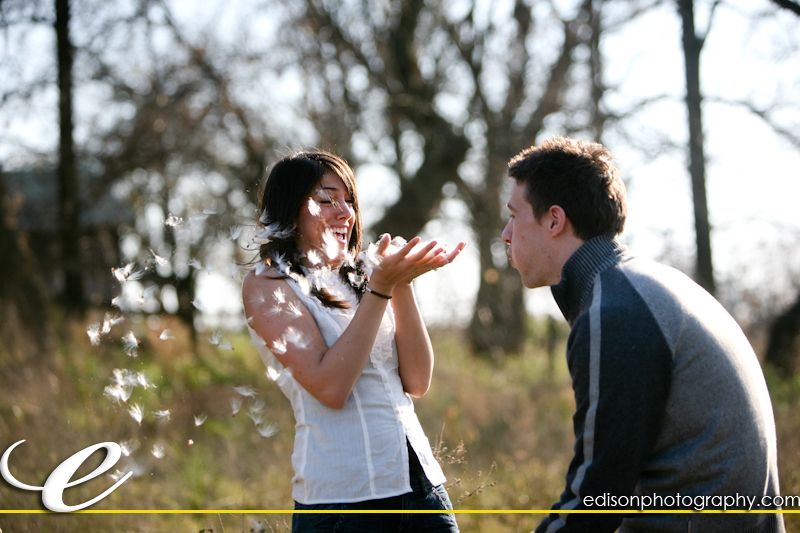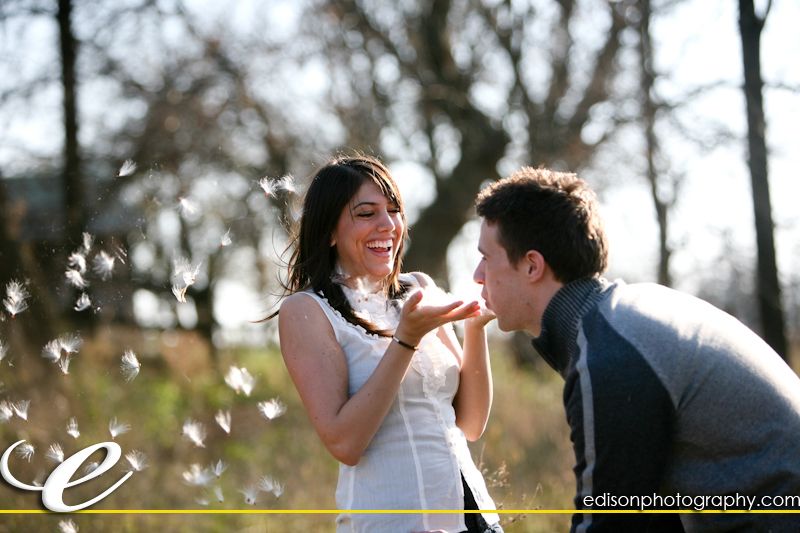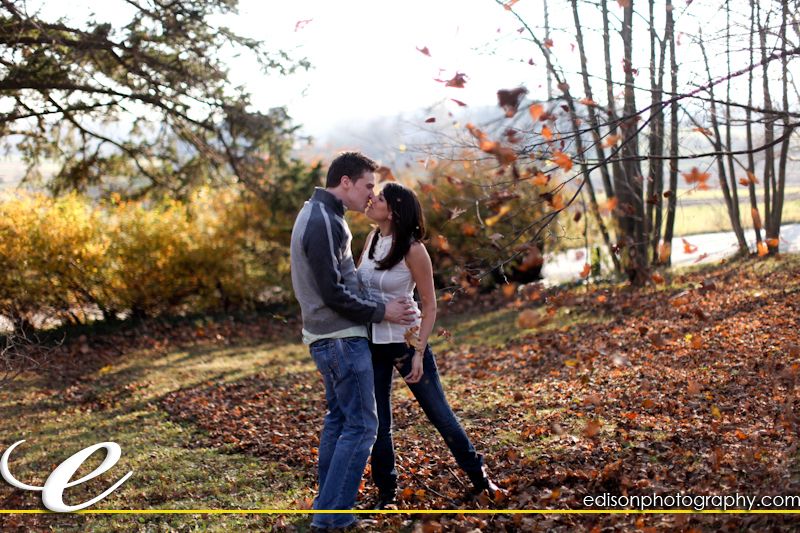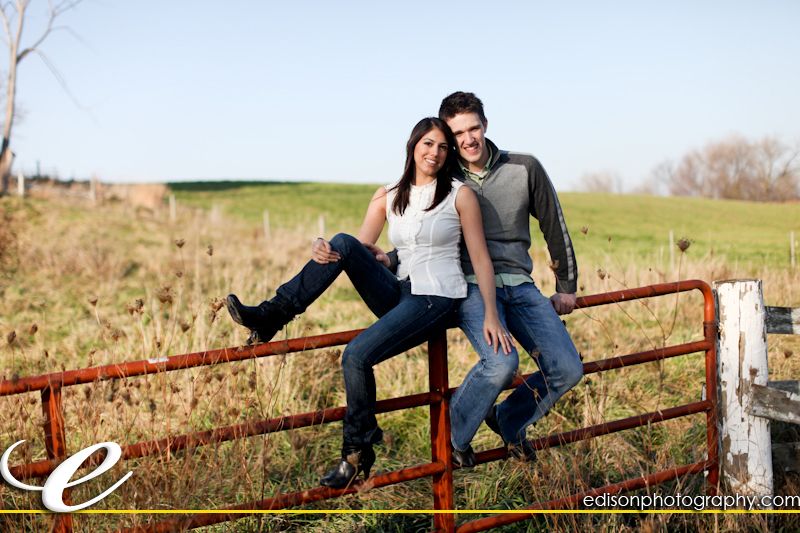 As we were wrapping up, I asked if there was anything else they'd like to do. I was surprised by Becca's quick response: "Climb a tree".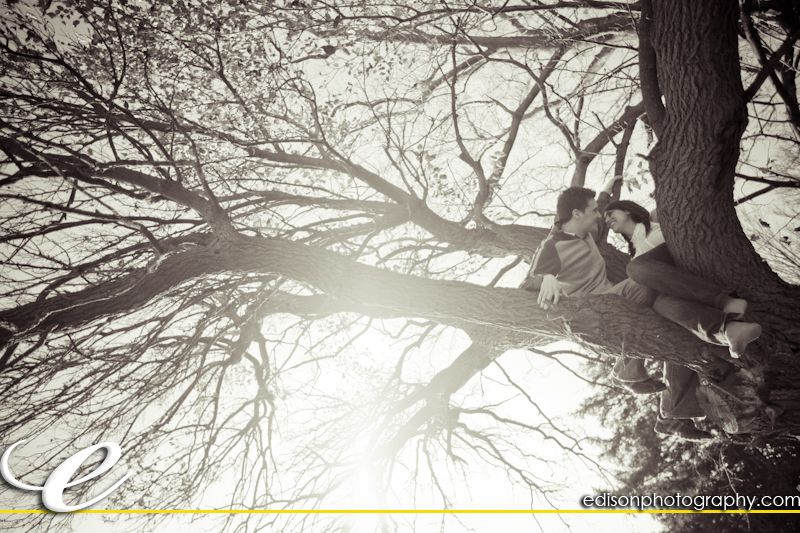 Celebrating life and love,
Krista