Jason & Nicole are getting married in the New Year in Barbados (sweet!) at Jason's parents place. They were looking for engagement photos of the two of them – and some of their adorable little son, Nathan. When we discussed where to meet – Nicole had the great idea of going back to their old stomping grounds… by the campus at Ryerson University where they first met, the apartment building they use to live in, the park they frequented… love this idea! I was also pleased with how many cool spots we discovered in this location Nicole picked – great eye!
I love the moment before a kiss – so intimate!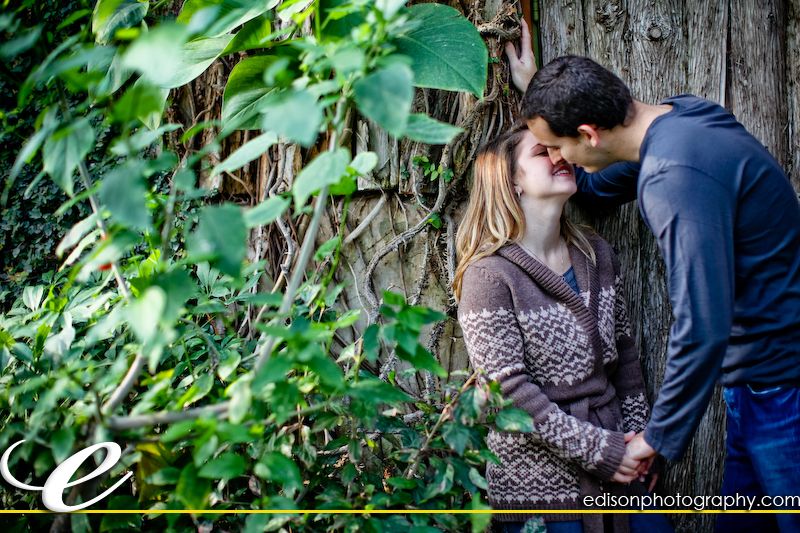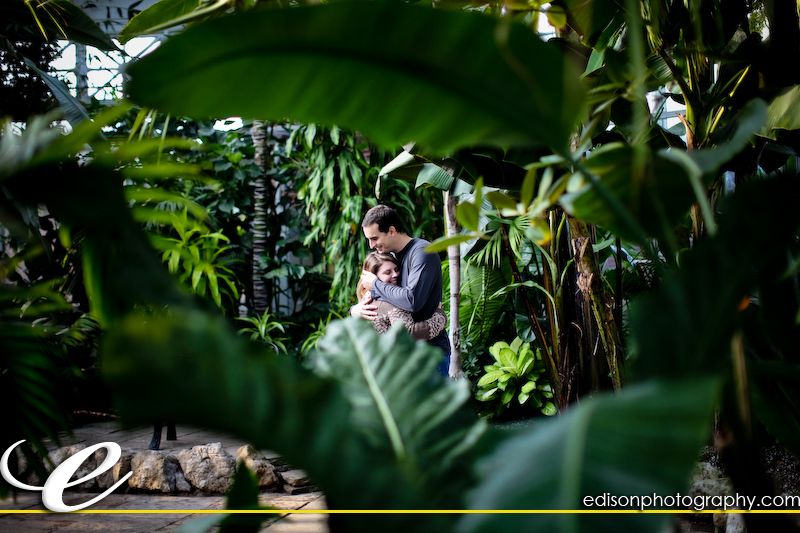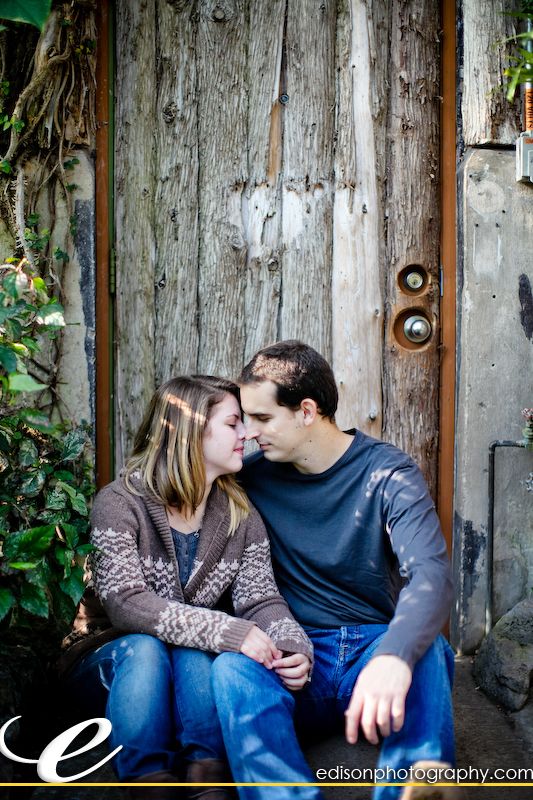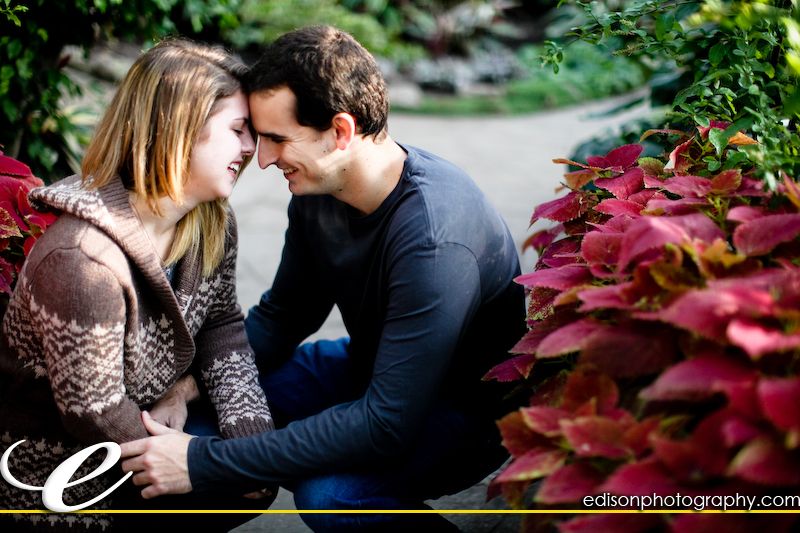 I loved the look of this old window – like we are sneaking a peek…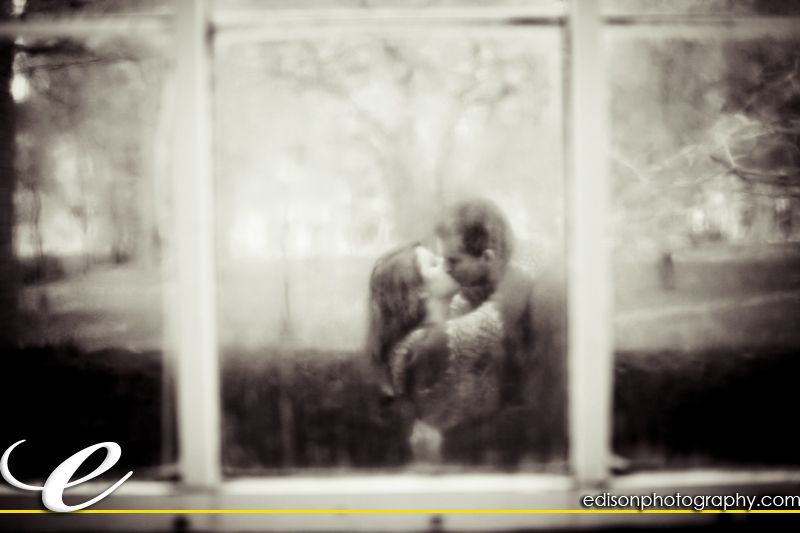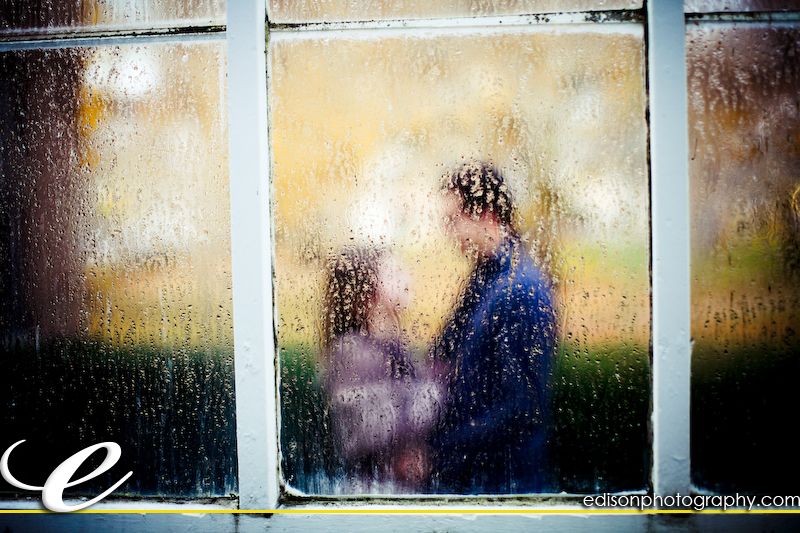 Meet their two year old son Nathan – so cute!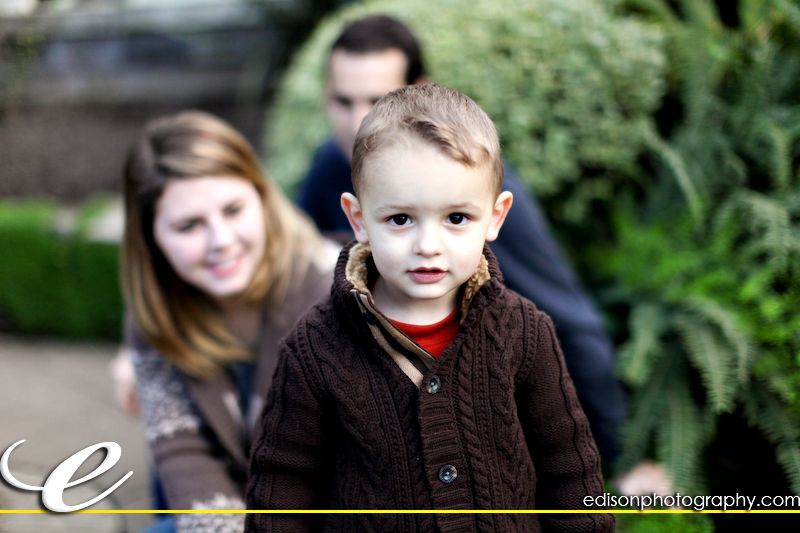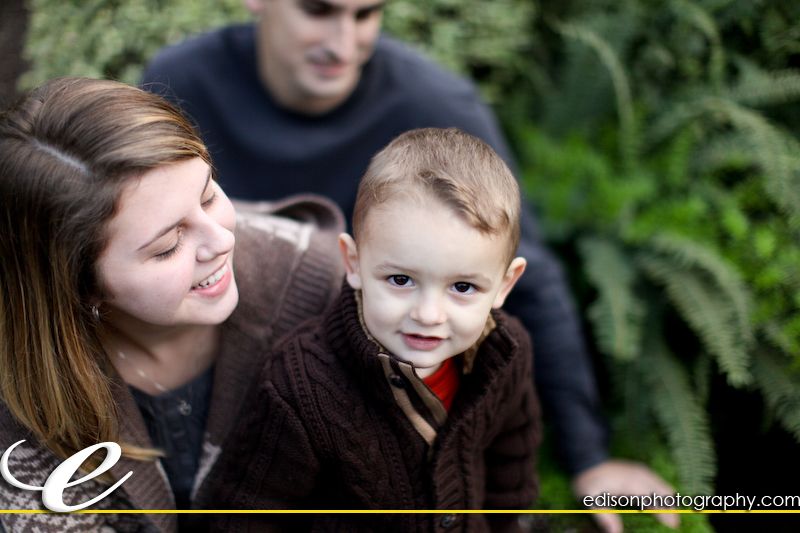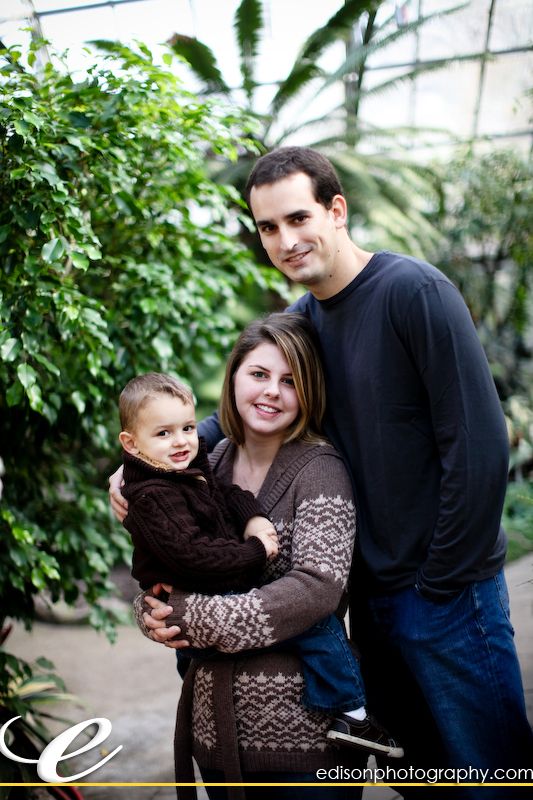 Family cuddles!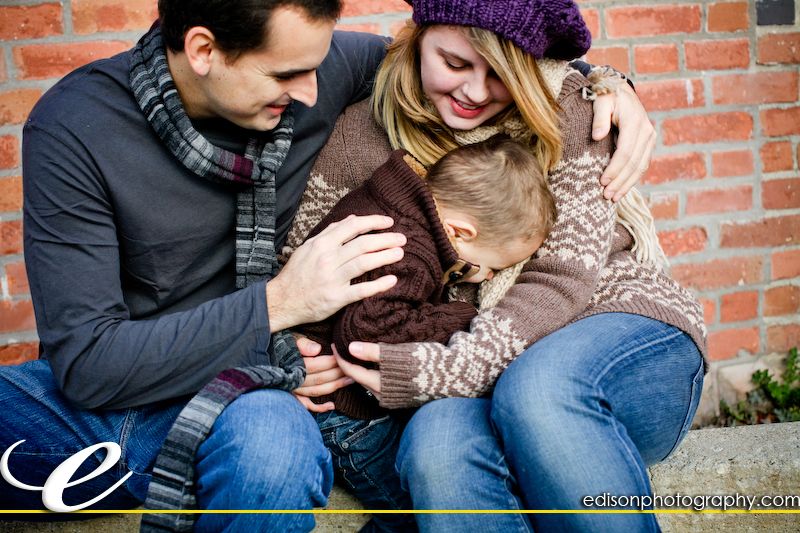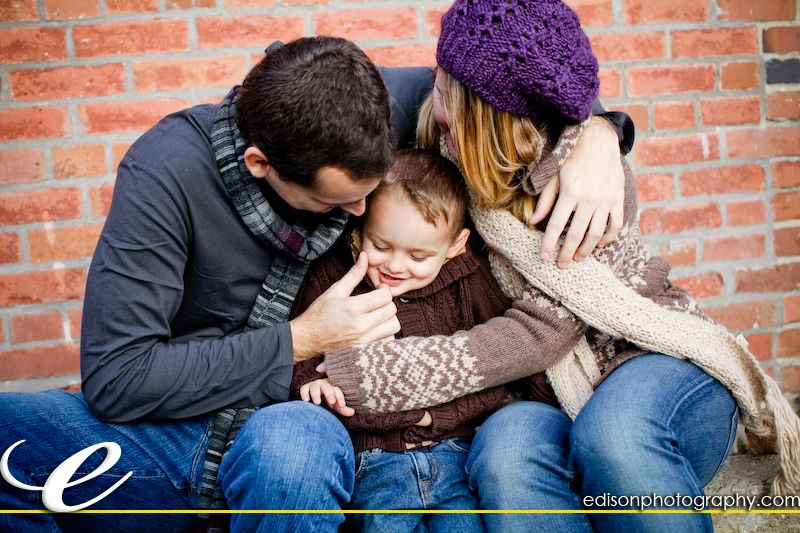 We then went over to Ryerson University where they first met! So nice to have a quiet moment in the campus without them being trampled!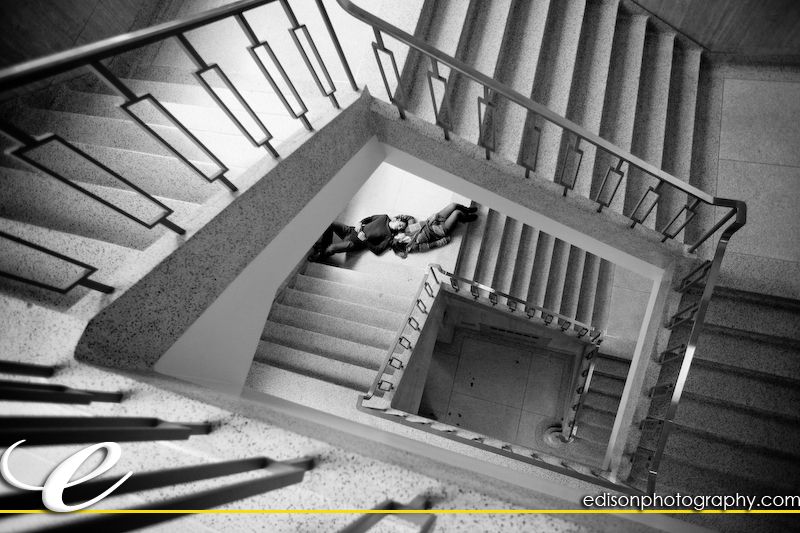 Gorgeous fall day out in the courtyard!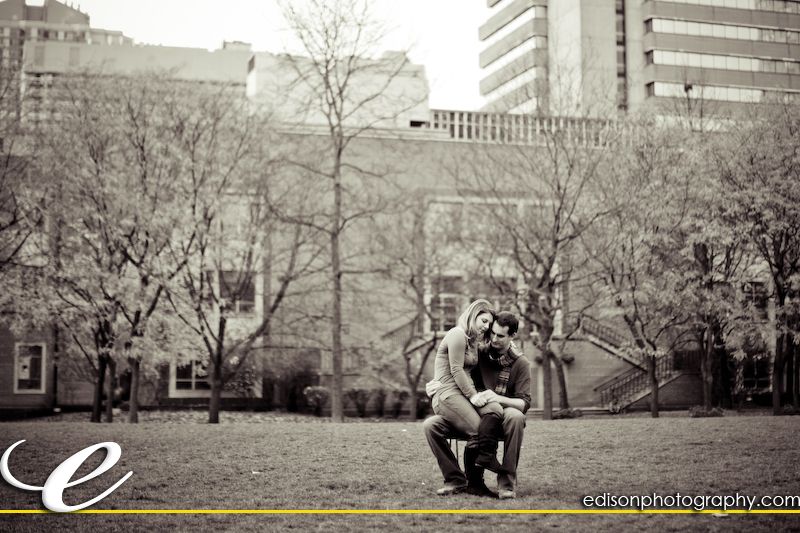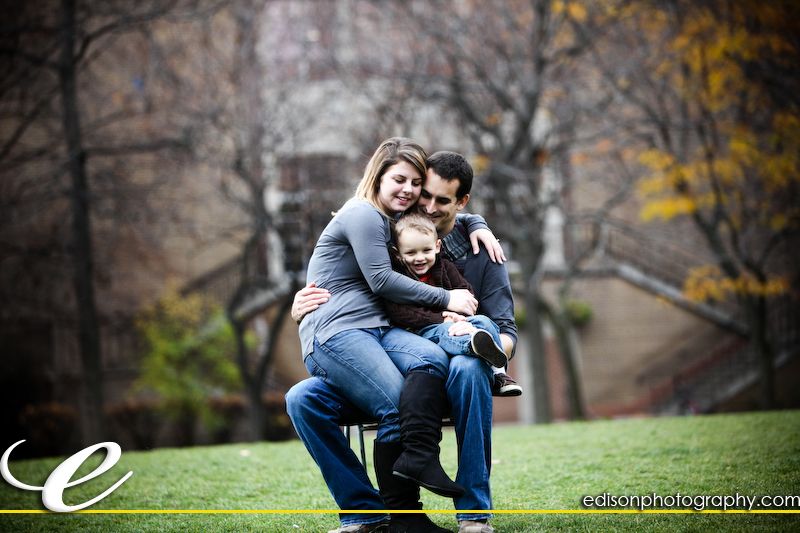 Dad's always have a unique way of playing with their kids…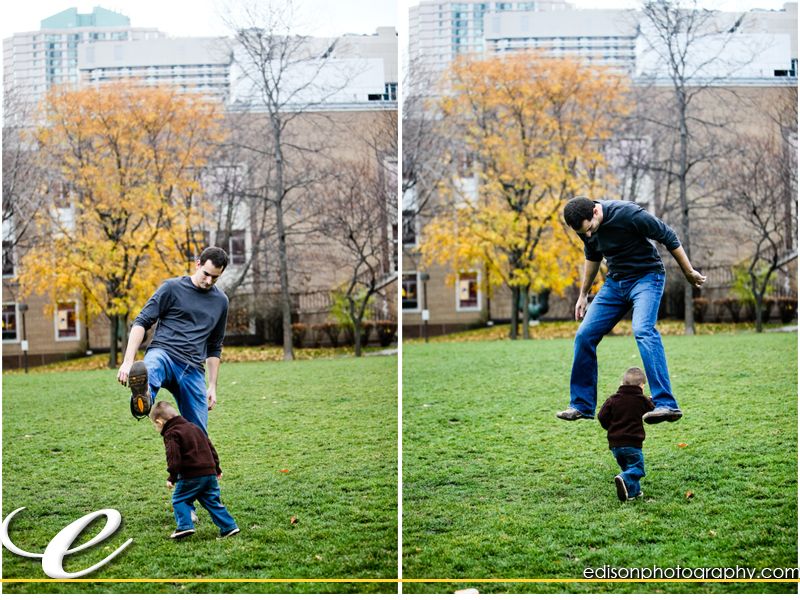 The family that plays together….
(Somebody might have cheated and jumped the start…. hmmmm….)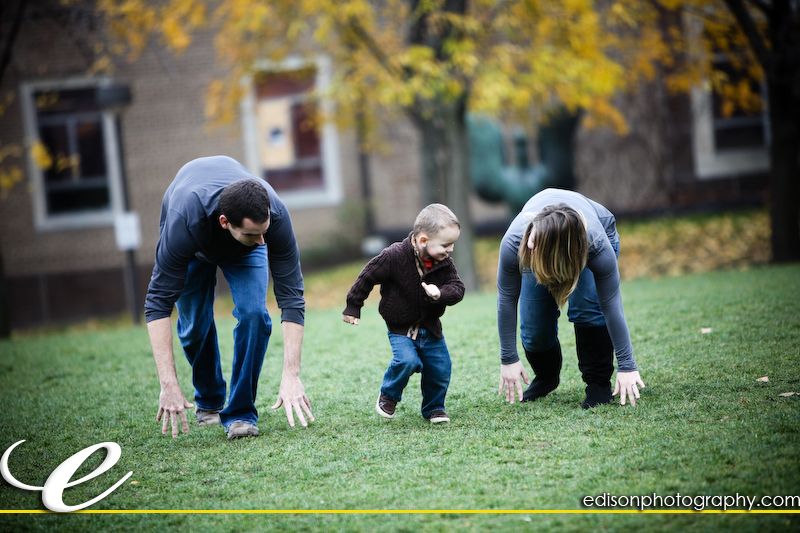 Somebody stole dad's scarf….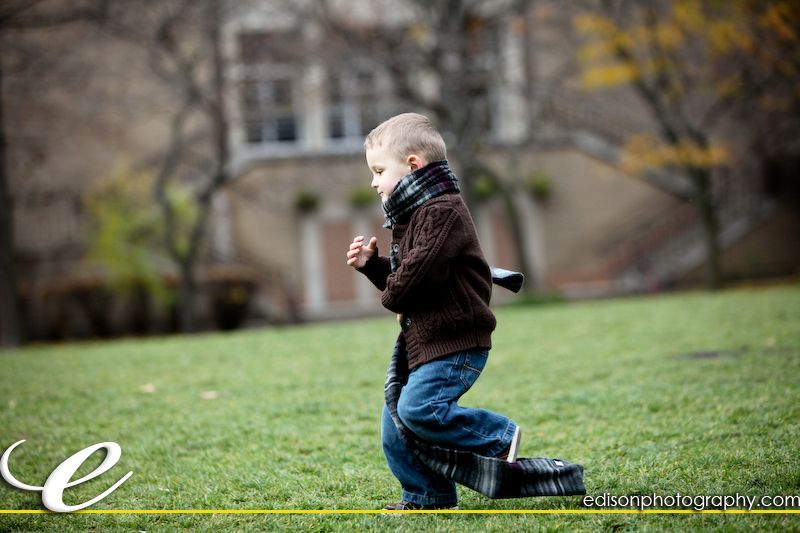 Cold and tired… signals the end of a fun photo shoot!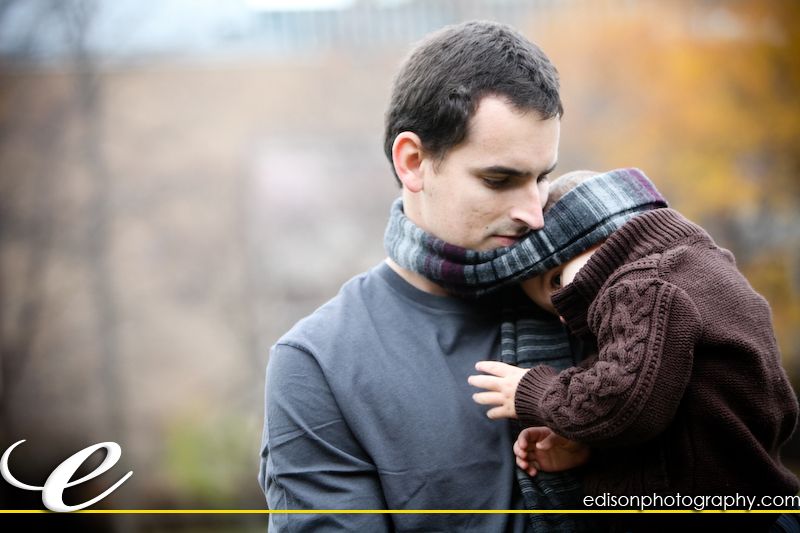 Celebrating life and love,
Krista