This weekend is the Santa Claus Parade and the Jeffersons start to decorate and bake – can't wait! It's our kick off to Christmas and I'm so excited!!
I thought while I'm in the Christmas Spirit I should take a moment to let you know of some important Christmas dates….
Our cutoff date for photos and Christmas card orders is Dec. 1st for a Christmas delivery guaranteed.
Also… last year we did "Cans for Comments"… for every comment made on our blog we donate a canned good to a local food bank. Watch for this to kick off on Dec. 1st!
I thought I would show you a sample of a recent Christmas card. All of our cards are custom designed and printed on a gorgeous paper – gloss on the front, matte finish inside for writing. If you 've had a photo shoot or wedding this year and want cards – drop us a line soon!
This card below shows the front and back of the card…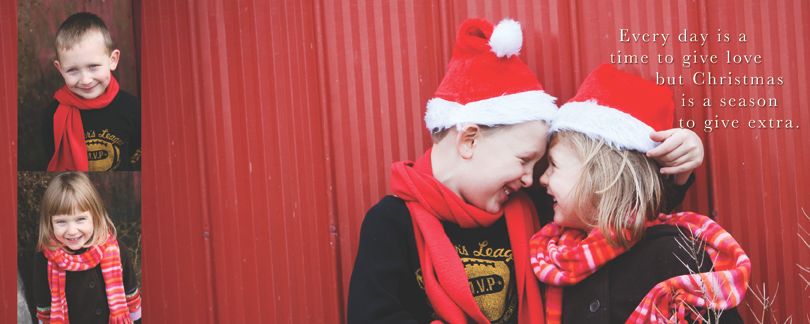 Celerbating life and love,
Krista