When we bought our house – before we moved in, I knew I wanted family photos done here. We do family photos every Mother's Day but I decided to wait this year until we were at the new house. I also knew I didn't want to do them myself – I've done that for 7 years – not fun. I thought I would choose a local photographer – I am all about encouraging each other in the photography field and sometimes "small town" photographers can feel, well… "small town". There's no need to feel that way though! I wanted photos about us interacting and being ourselves. So I asked my friend Tracy of Father's Eye Photography to do them!
I know Tracy was nervous – but she did great! Here's a few sneak peeks…
We pulled the couch from our living room outside – it's a beast to move but worth it!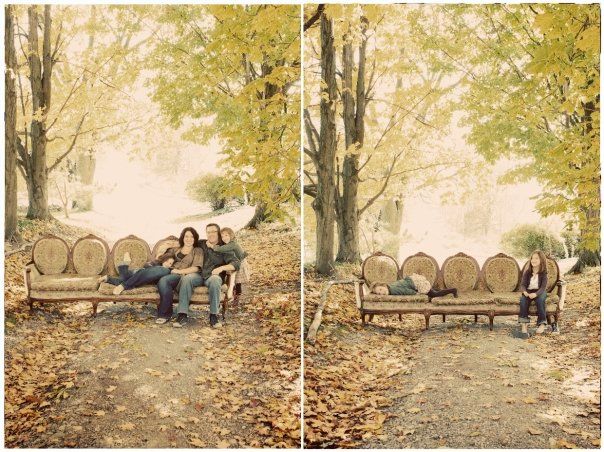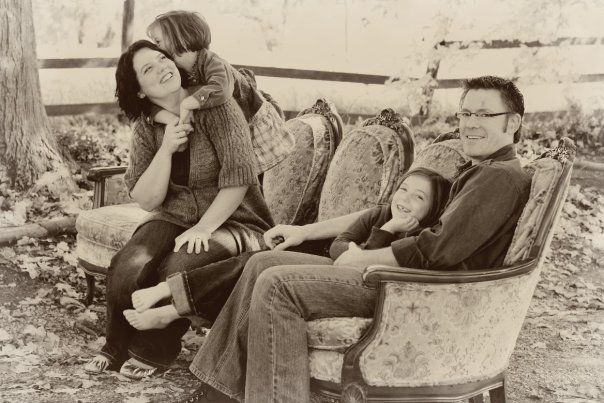 Out in front of our barn
In our hammock… Mark is sitting on my feet and breaking my legs. True love. ha ha!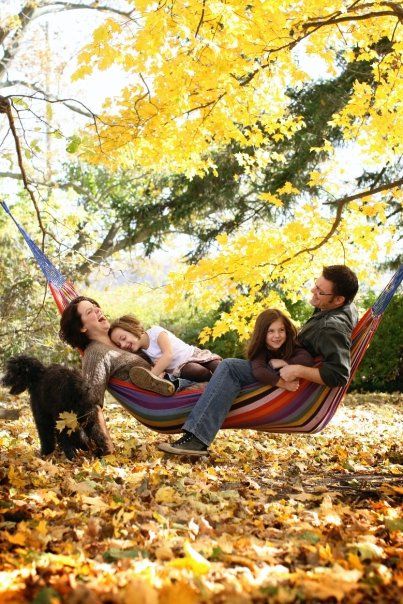 Olivia Queen of Dogs charging Tracy!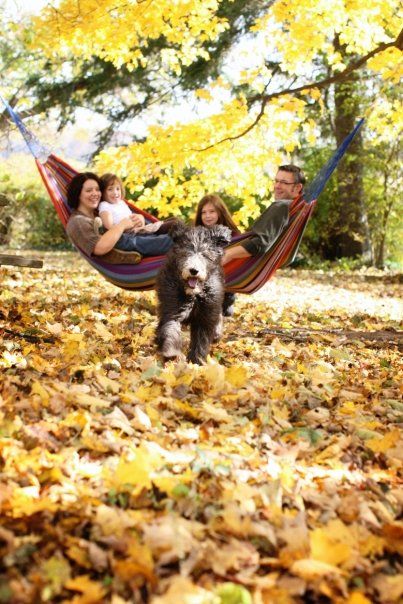 My girls will LOVE this picture because Olivia is in it!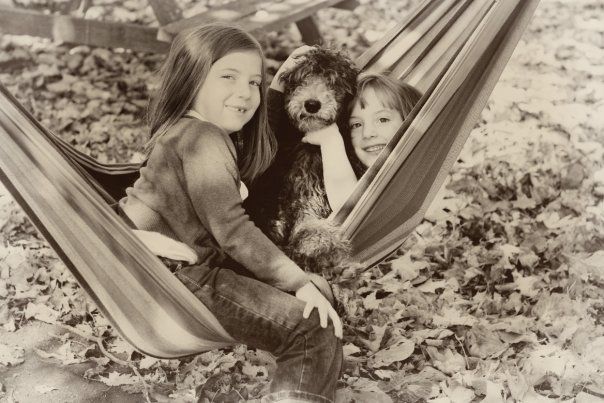 Running out in the field…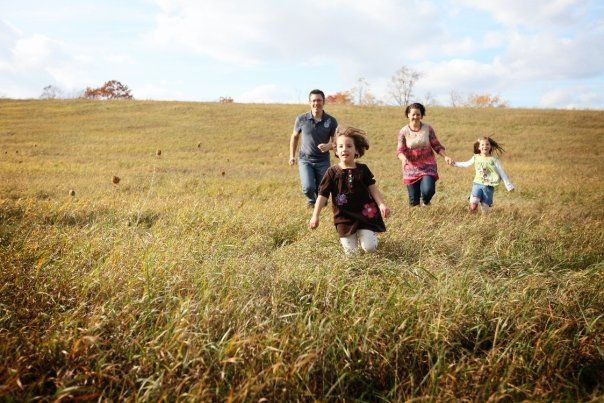 This photo is so "us" – we love to read and will all cuddle up on the couch and read together. This is one reason I chose Tracy – I love how she captures real life. Thanks!
It is so nice to have photos of the family – and now I can empathize with my clients as they agonize over what to wear and extra weight and cranky kids… and then try to look relaxed in the photos!
Thanks again Tracy!
Celebrating life and love,
Krista