This morning my heart rode off on a school bus.
To be exact – this is the first day both of my girls are at school. I know according to TV – "it's the most wonderful time of the year"…. but my heart doesn't agree. Sure, I can't deny the idea of full days a few times a week child free is bliss. But the notion that both my girls are in school… makes my heart ache. I am always surprised by the amount of guilt that goes along with motherhood. Did I do enough – love, care, play, teach, laugh, discipline, parent enough? Even though this is not the end of my parenting – the amount of influence from other sources – friends and teachers increases.
Sigh.
I was fine until the bus door closes and I couldn't see her anymore. I wanted to chase the bus down the road like a mad woman. But – we live in a small town and everyone knows everything. Don't think I want to be known as the crazy mom quite yet. In time – but not yet.
Here are a few photos of Eden's first day of SK. She loved JK last year and I'm sure she'll adore SK and going full days!
Heading down the pathway – and showing off her new dress from Grandma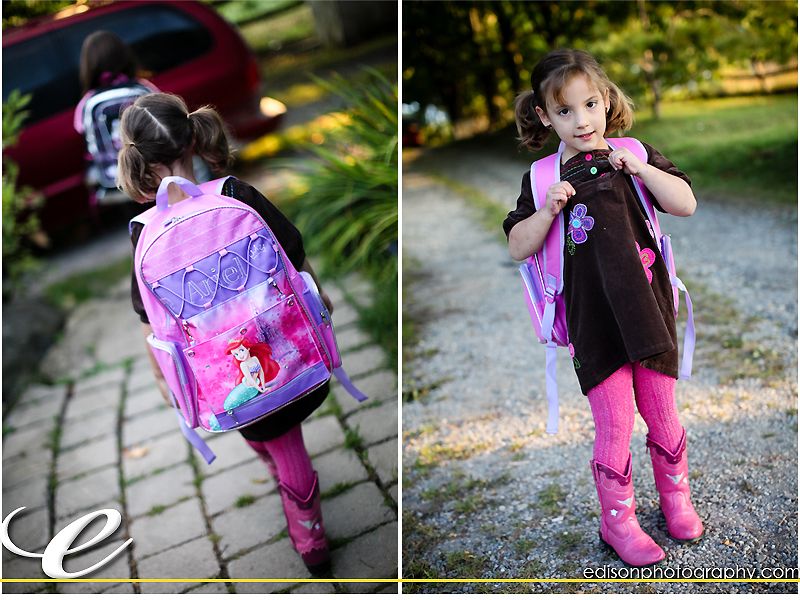 Madi, Eden and Olivia making the trek to the end of the driveway. At breakfast Eden asked Madi if she could sit with her on the bus – to which Madi replied "uh, no. I have to sit with my friends." I reminded Madi about her role as big sister and I'm glad she stepped up to the role of showing Eden the ropes.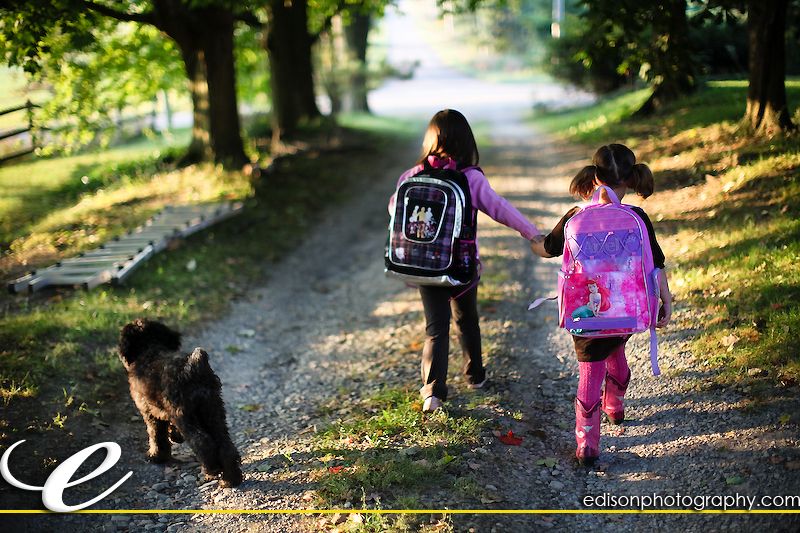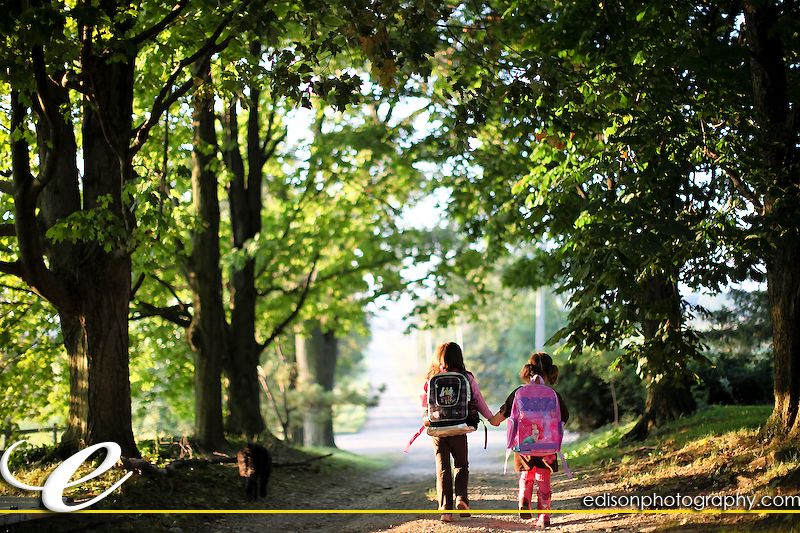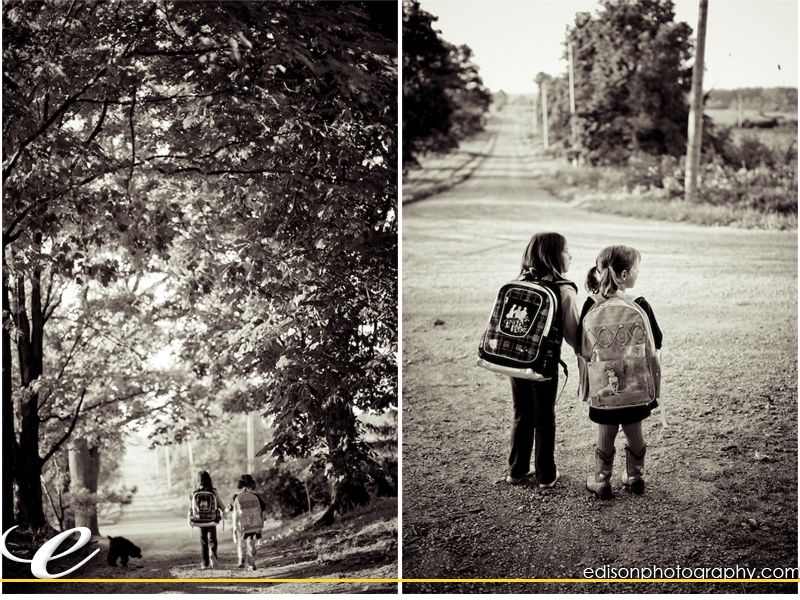 Last year I was late for school every single day. This year we've been early every morning. Strange. And it's almost an hour earlier we need to be out the door. Miracles never cease. Here are the girls having fun with shadows on the road as we wait.
I ran up to the house to grab something and saw this as I walked back. My girls are too little to go to school!
And they're off. Bye bye heart!
Celebrating life and love,
Krista