When we were back to school shopping Madi saw these ruby red shoes she fell in love with. Madi is all about jeans (the tighter the better) and t-shirts. No skirts. So when she looooooved these shoes – which were on sale ridiculously cheap – I caved. We had just finished watching the Wizard of Oz for the girl's first time – and Madi thought she was Dorothy. She's wear them around the house and I caught her one day clicking her heels and saying "There's no place like home".
She opened her eyes and said "It didn't work".
"Well, wait a second… where are you?"
She looked confused and then yelled "I'm home!!! It did work!"
Since then I've caught her clicking her heels and repeating things like "there's no place like a barn full of horses" or "there's no place like Grandma's with my cousins" and so on.
But she has refused to wear the shoes outside the house saying "they are only for very, very, very special occasions."
Today my Madison is celebrating a very, very, very special occasion. She's now 7 years old. Break out the ruby red slippers!
(Note: She got to choose her own outfit since it's her birthday…)
Love from Eden
7 Years Old!! We named her Madison because one of the meanings for the name is "Gift from God". No name could suit her better. What a gift.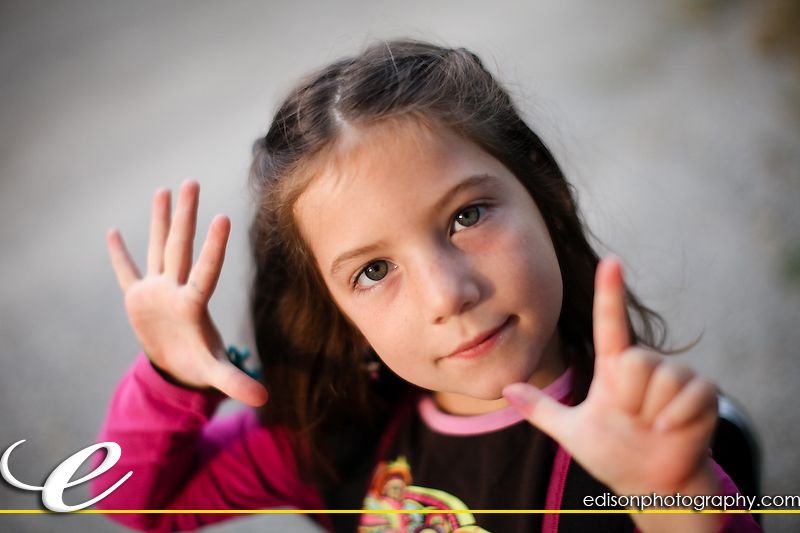 Celebrating life, love & Madi,
Krista