I have to tell a story – well actually two.
First story happened about 25 years ago during the Cabbage Patch Kid craze. I begged and pleaded for a Cabbage Patch Kid for Christmas that year. It was the only thing I wanted. My parents tried, but had no luck. I remember mom explaining to me that there was no possible way she could get one for me that year as they were sold out everywhere.
Then, on Christmas Eve my mom got a phone call from one of her co-workers. This woman had ordered one for her daughter, and then in the meantime had been able to purchase one in case the order didn't come in time for Christmas. She had just received a call her order was in – and wondered if my mom wanted the doll as she had already got one by then. YES!!! So, on Christmas morning with zero hopes of finding Xavier Robert's signature anywhere in our house – I screamed when I opened my Cabbage Patch Kid.
She had red hair and green eyes and soon became my favourite childhood toy ever. She travelled the world with us – we have photos of her and I in matching bikinis sunbathing in Mexico, and memories of my "Cabbage Patch" birthday party where every girl brought their Cabby.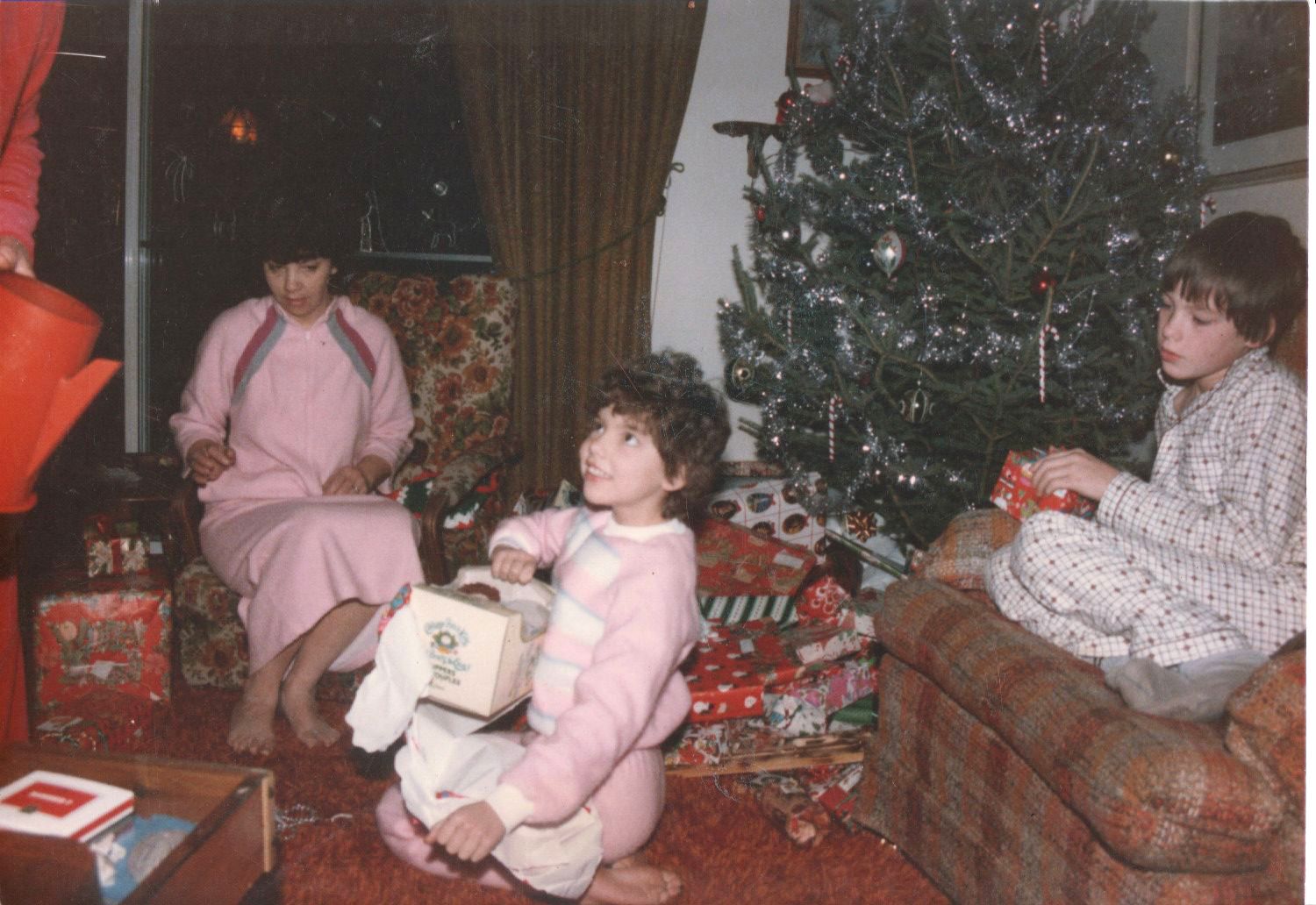 Madi is sentimental like me. I know she enjoys playing with my Cabbage Patch Kid now because it's a doll – but mostly because it was mine and so well loved by mom.
When I saw Cabbage Patch Kids on sale for only $15 at Walmart – I had to get in on that! My mom was going in to town so I asked her to grab one for me for Madi's birthday. My mom looked all over the toy section with no luck. She asked a clerk who said they sold out fast and none were left.
As my mom was checking out – the clerk came running over. She had found one last one tucked into the wrong section. And the funny thing is – the one and only Cabbage Patch Kid available in Walmart – was the exact same as mine. Red hair. Green eyes.
So, yesterday was Madi's birthday and I was hesitant to give her the gift. I wanted her to love it but you never know how kids will react. As I gave it to her I told her – "this is a special gift. Something I received from my mom when I Was you rage and was my favourite toy growing up."
Well, she reacted the very same way I did. She screamed and hugged the box. They've been inseparable since.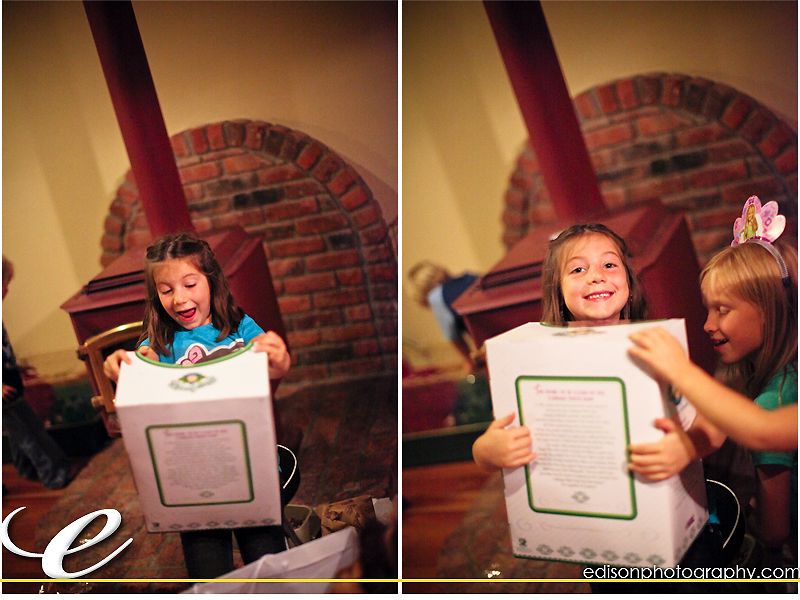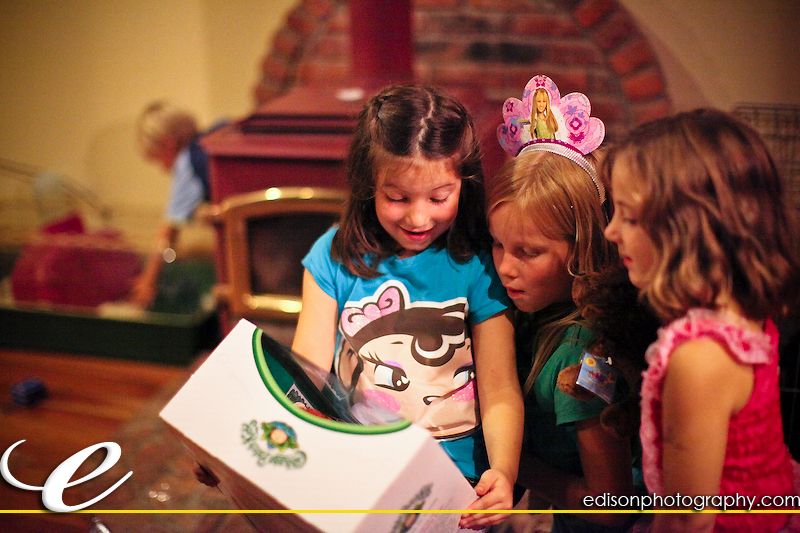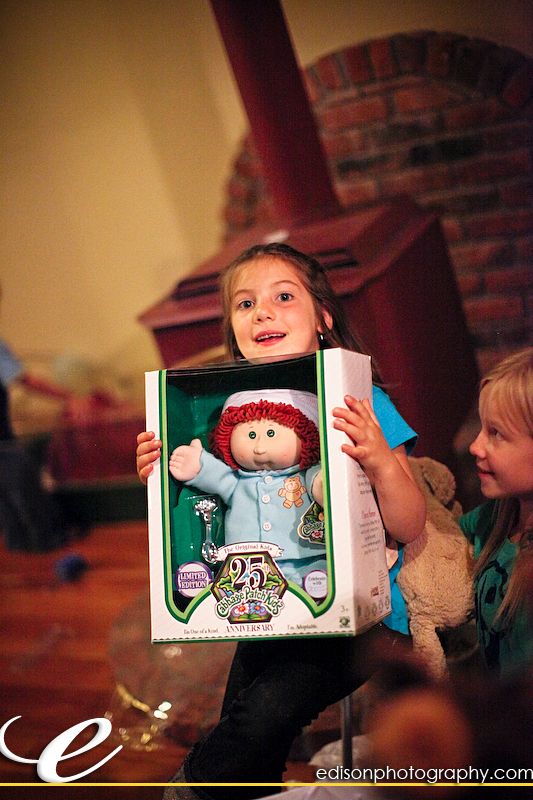 I'll post a pic of the two of us with our matching dolls soon. Fortunately I don't have the short permed hairdo anymore as in the above photo!
Celebrating life, love and childhood memories,
Krista