While emailing with a bride this week who's wedding is coming up in a couple weeks I smiled as I read: "I love how your pictures tell a story I've followed your blog ever since we met and just cannot wait to see how you document our day I have no doubt it will be fantastic!"
This year I took time to try to figure out my style. What is it that makes edison unique? I looked through photos, asked for opinions… and I realized that edison is all about the story. I have blogged more about that HERE and HERE.
Today I wanted to tell you a story (go figure!) about when I first really discovered the art of storytelling. This story takes place a few years ago – in my first year of weddings. If you haven't heard my story – I had sworn I would not do weddings – too much responsibility! I'd stick with kids and families. But I kept getting requests – so I agreed I'd try it for ONE summer only. If I liked it – I'd continue. If I didn't – NEVER again. I took some wedding photography courses as I wanted to be as best prepared as I could if I was taking on such a huge responsibility. But my best learning experience came from a friend.
A friend of mine was getting married. She had hired a photographer but asked if I could come and photograph during the cocktail hour. She recognized as the wedding party slipped away for their portraits, all the guests remained for the cocktail hour – and the couple who planned the whole thing would never get to see it! She wanted to experience what was happening when she wasn't there – get the whole story.
So, I came to the wedding and ignored the bride and groom.
No, not really. But my focus was on what happened behind and around them – where normally my focus was on the couple alone. It was like the cartoons where a light bulb goes on over my head. I saw a whole story going on behind the bride and groom that was not being documented. I did not have to concentrate on the wedding couple, wedding party, family members – all I did was snap what I saw happening.
When I got in the car afterwards I was beaming! It had clicked – this is how I want to shoot! I want to tell the story so that the couple remembers and experiences their day – the emotions not just the facts.
Let me share some of those images from my first summer as a photographer…
Kids and older people – they always get my attention. One changes so fast, and one we want to remember as they are often taken from us far too soon.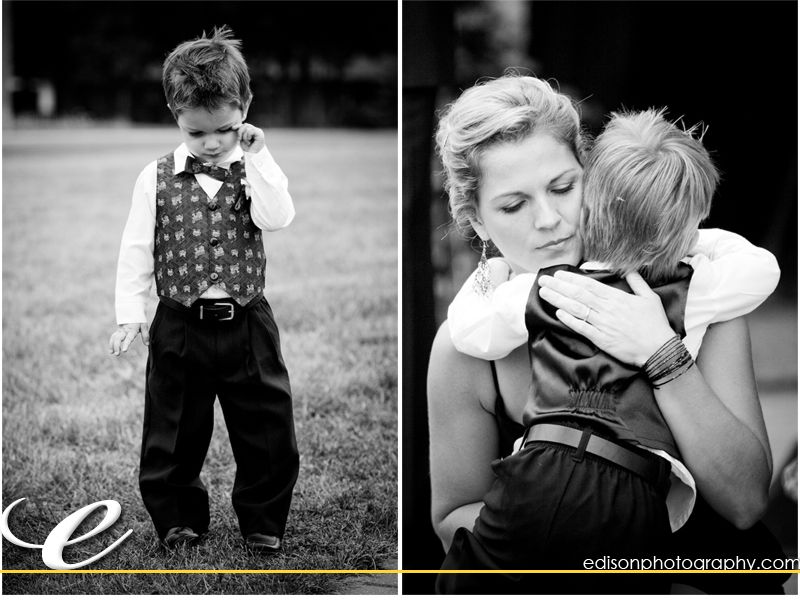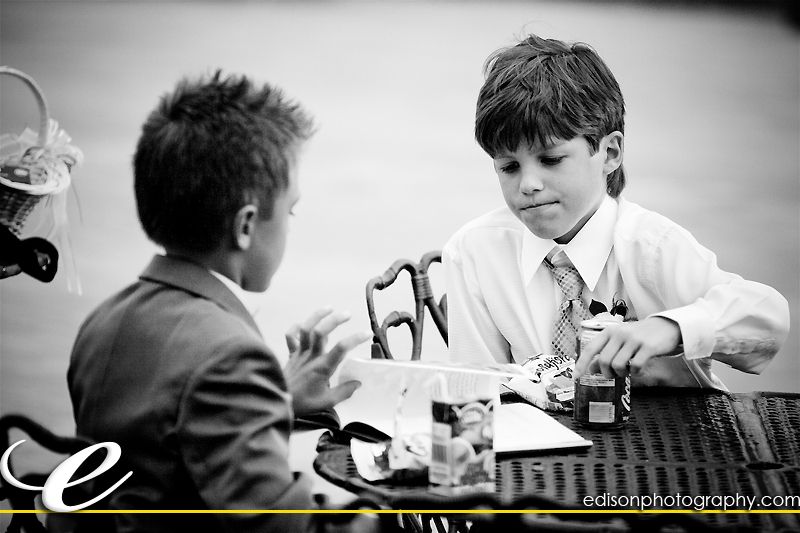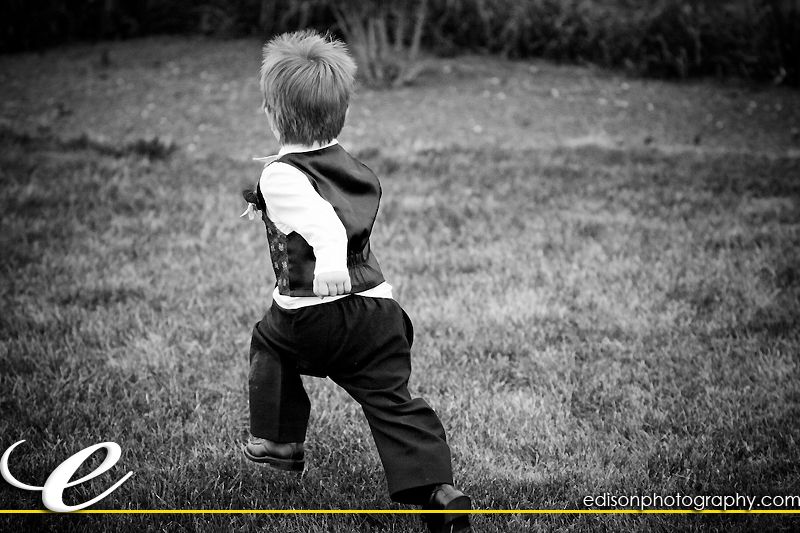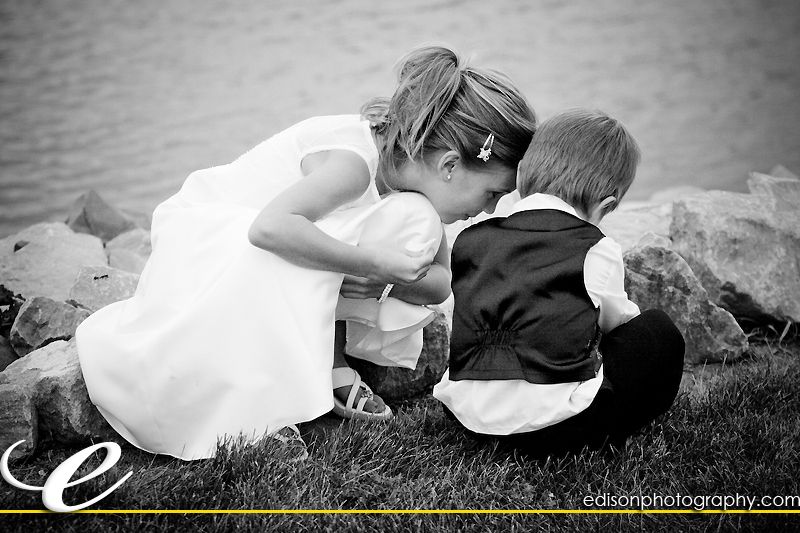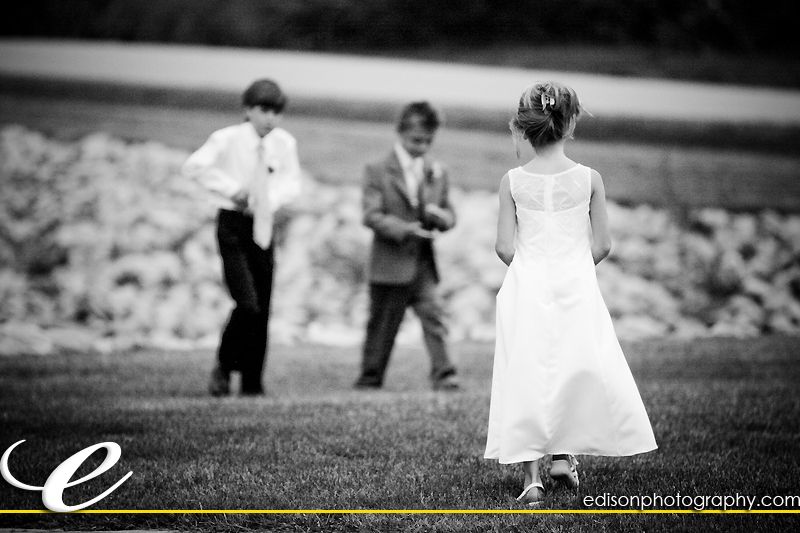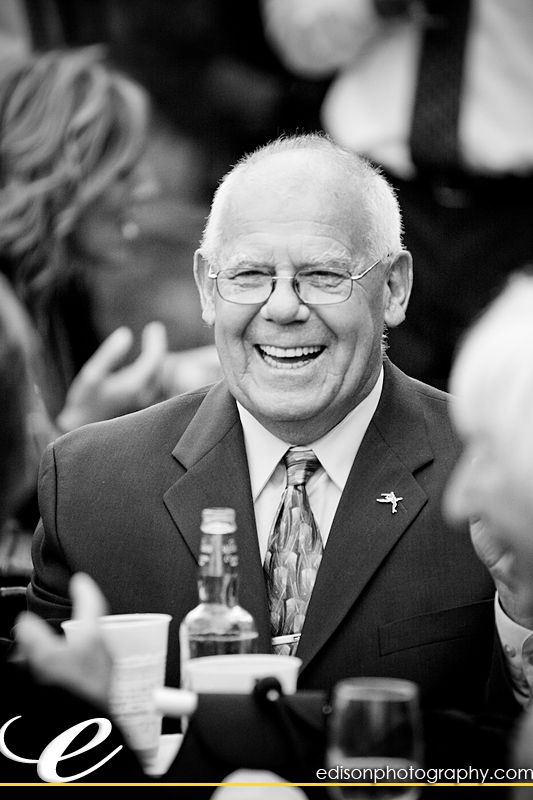 The bride's father….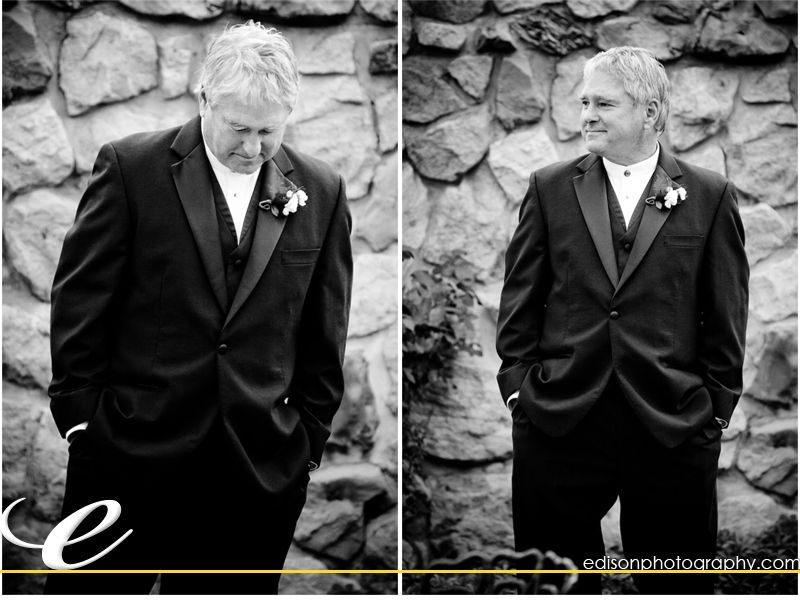 Lots of laughs!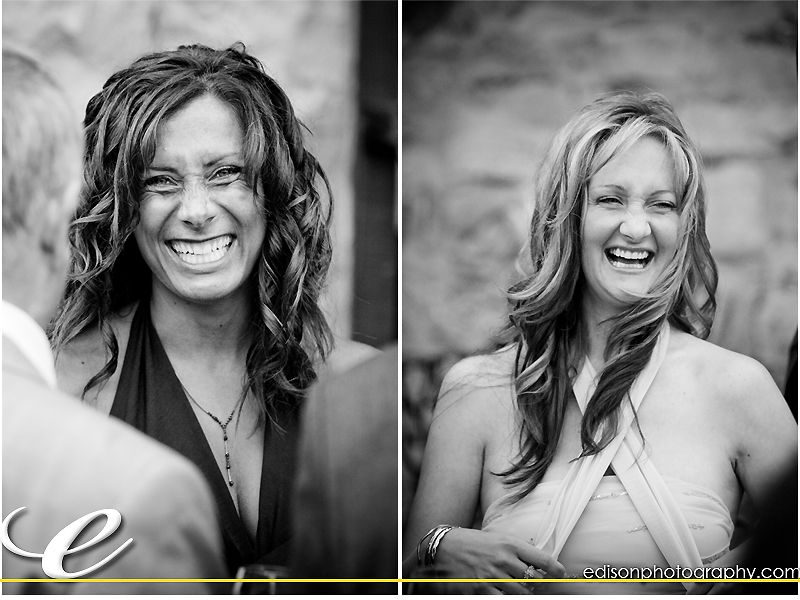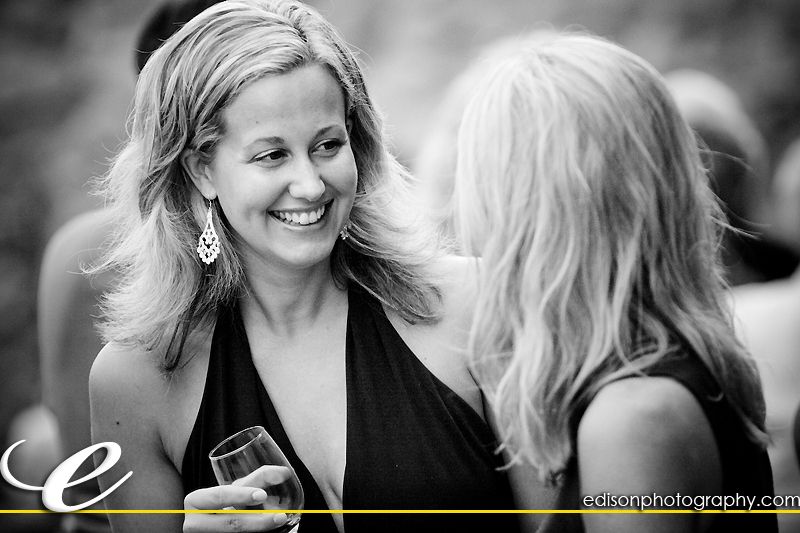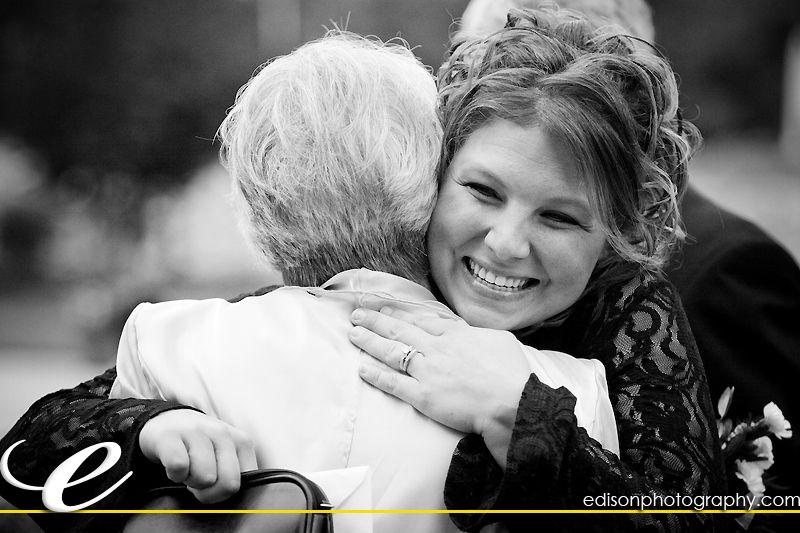 Mother of the groom whispering to father of the bride…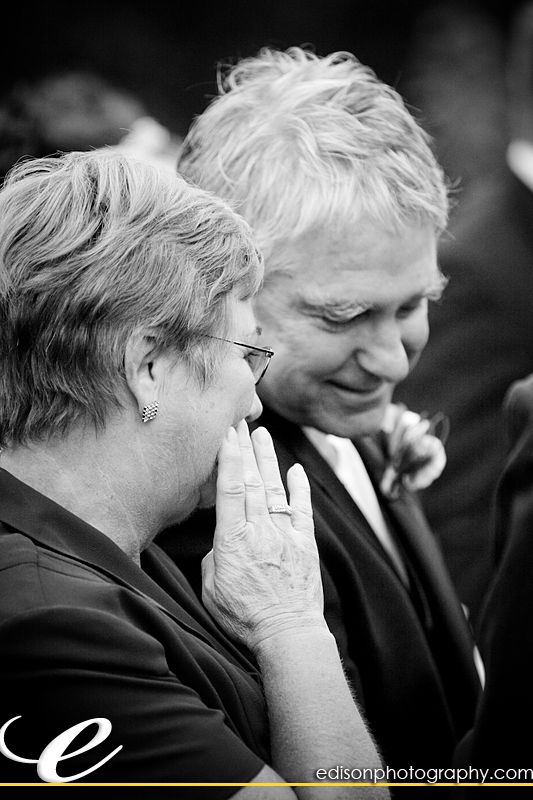 Intently listening…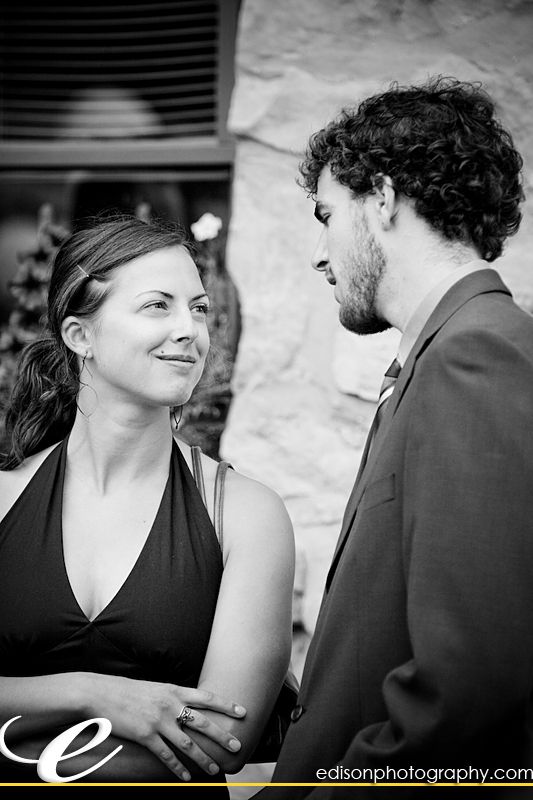 And I'll leave you with one of my all time favourite photos….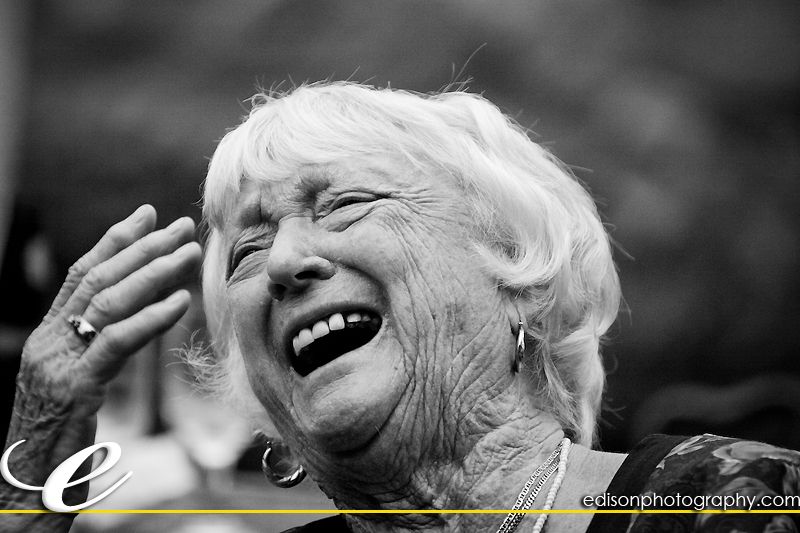 Celebrating life and love,
Krista