I have always thought the opening lyrics to Faith Hill's songs "The Way You Love Me" were strange. Every time I hear it I wonder if I heard right.
If I could grant
You one wish
I'd wish you could see
the way you kiss
Really? That's what you would wish if you had one wish, Faith? And do you really think your hubby wants to see what he looks like when he kisses? I scratch my head over this every time.
As I looked through some of Matt & Cait's engagement photos from tonight I had a recurring thought – "Oh! If only Matt could see how Cait reacts to his kiss!" Cait's whole face beams – radiates! It's powerful.
So I thought of the strange Faith Hill lyrics – and was thinking it would make much more sense to wish to see the reaction of your loved one instead of yourself when giving affection. I had to go look up the lyrics to see if I misheard them. Although the opening lyrics are still wrong to me – I think the next part sums up these two.
Ooh, I love the way you
Love the way you love me
There's nowhere else I'd rather be
Ooh, to feel the way I feel with your arms around me
The point of my tangent? Simply this – looking at these photos I see the sheer joy and delight in each other. "There's nowhere else I'd rather be". Love that.
Got to say – Matt & Caitlin were a lot of fun to photograph! Cait follows all the same photo blogs I do – so we like to gossip about our favourite photographers when we see each other. But this also meant Cait came prepared. Two outfits… Peonies from the Farmer's Market… even a chair from her house! So fun! Take a look…
This was one of the first shots I took – and I realized, man! This is going to be great! Fun couple, good light, they adore each other… sweet!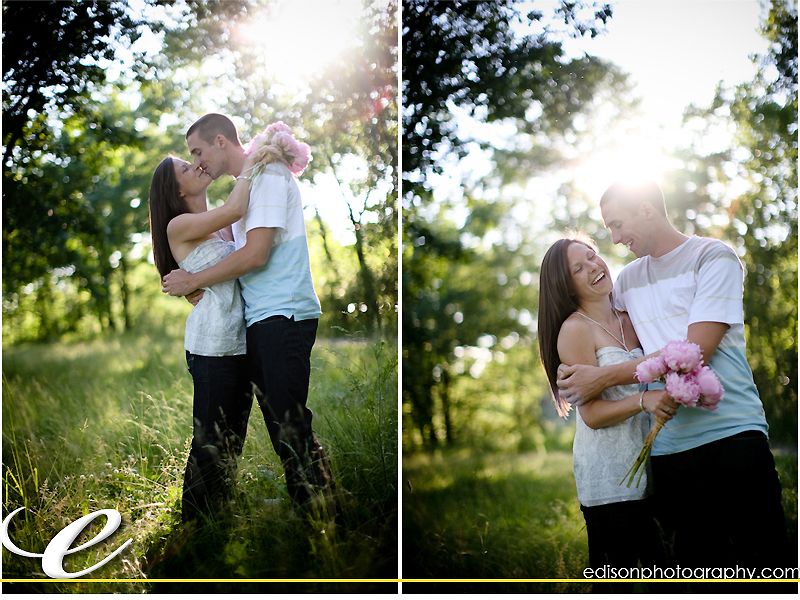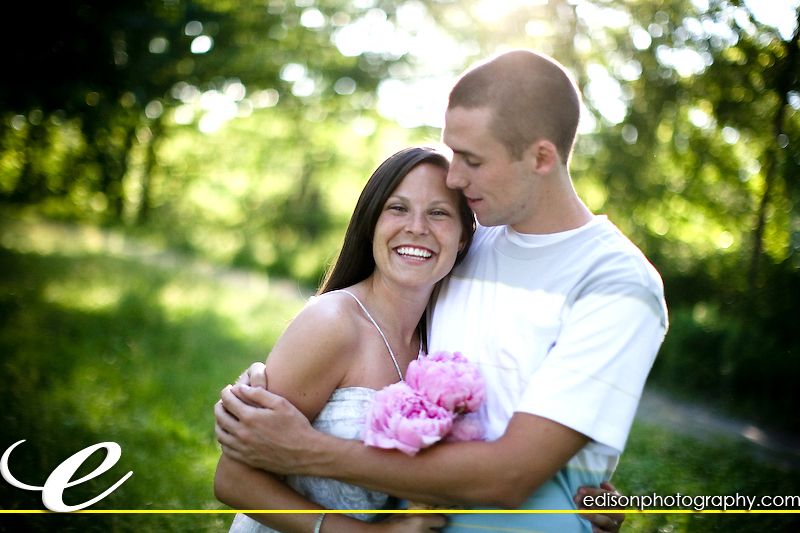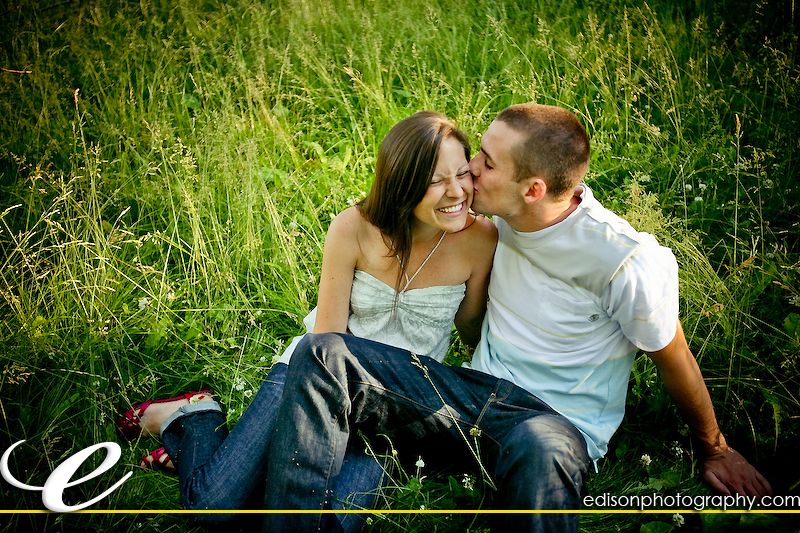 I don't know what is being said here – I like to imagine Matt asked "How much do you love me?"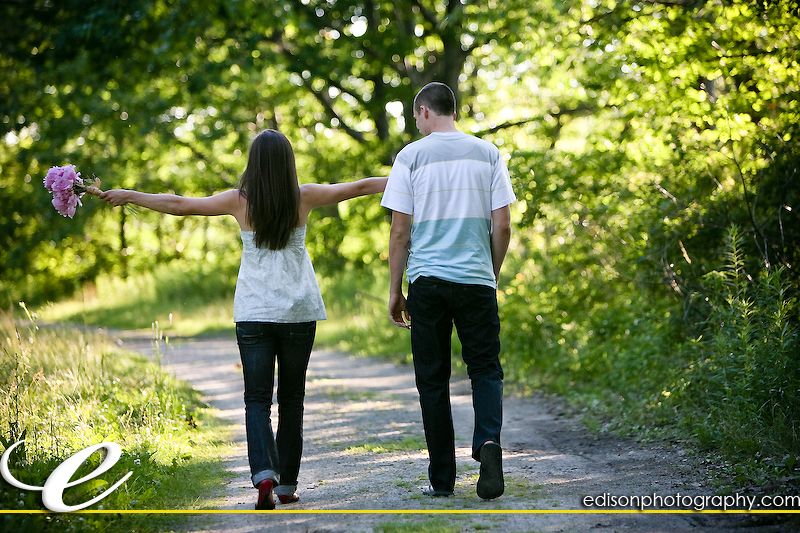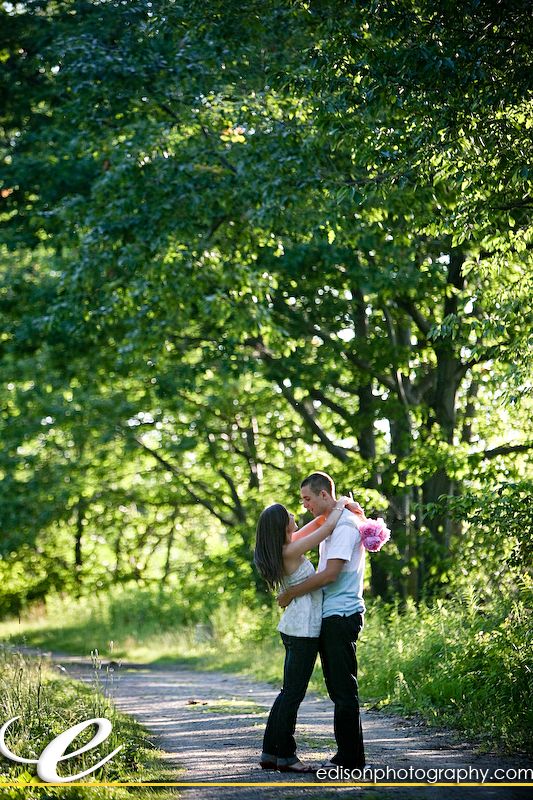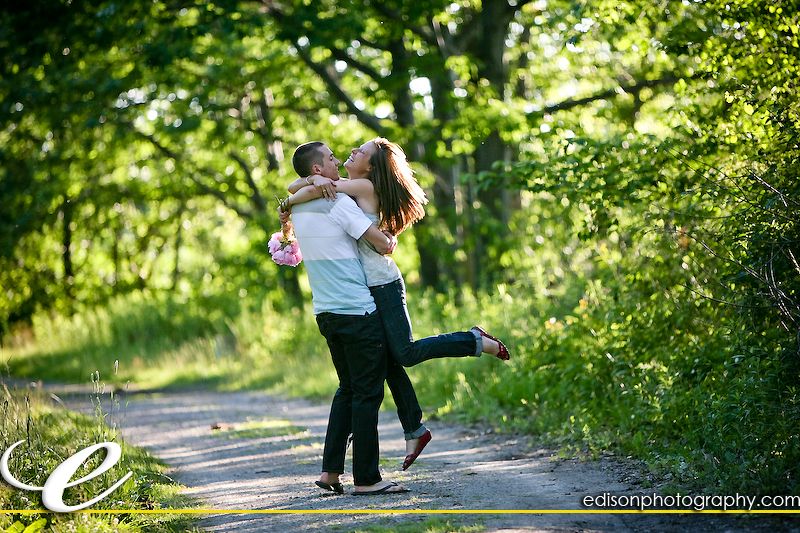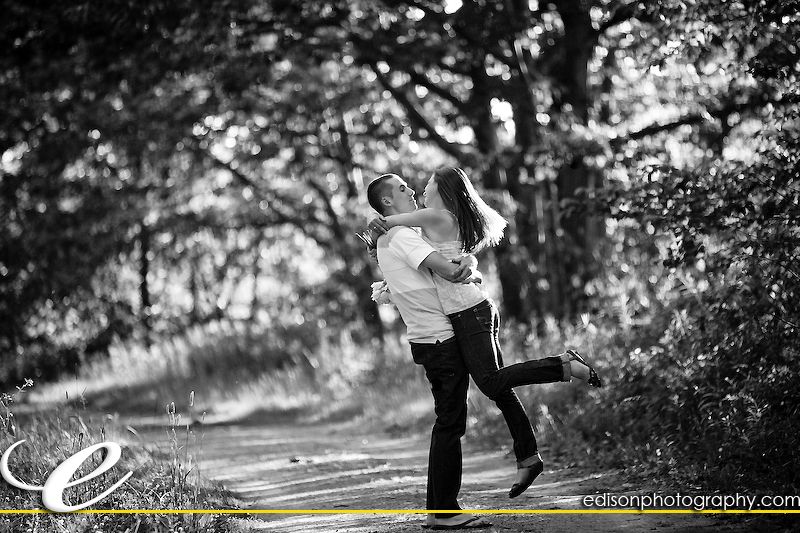 I love that even her hair is doing a happy dance! And that look on Cait's face – love!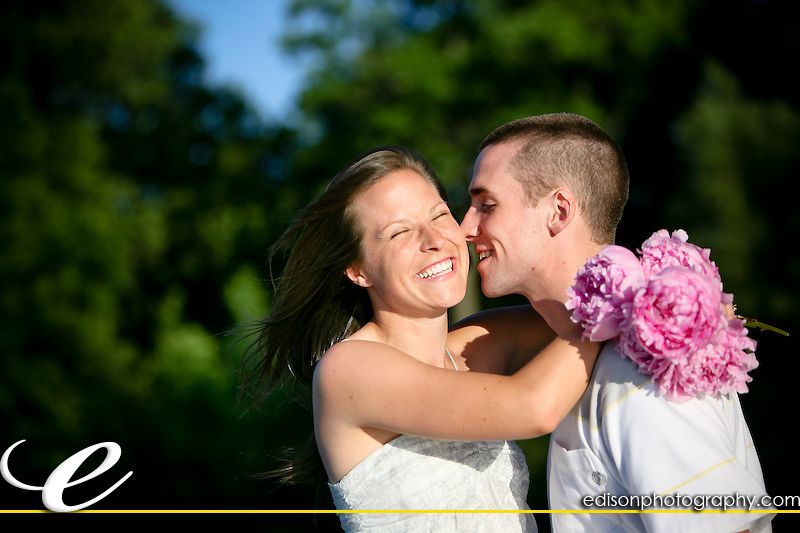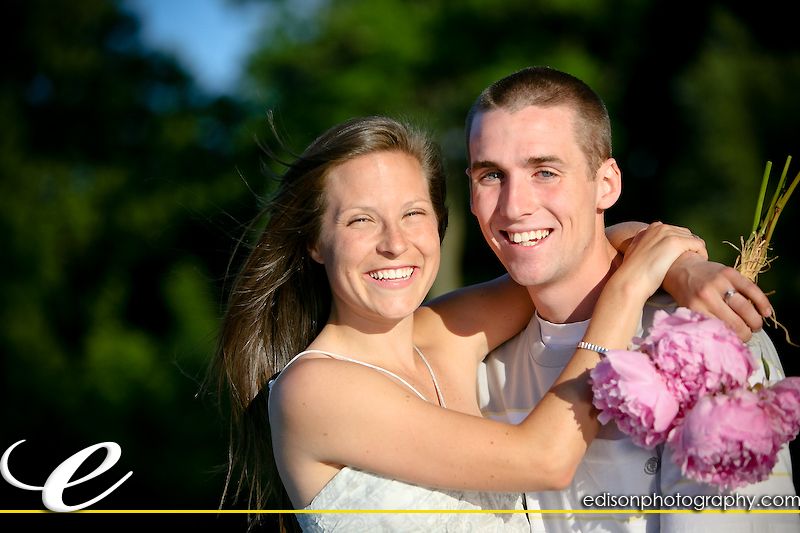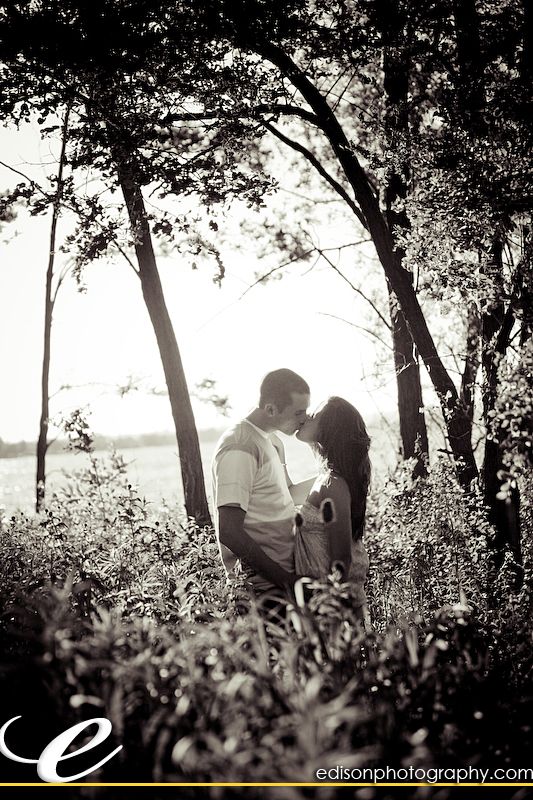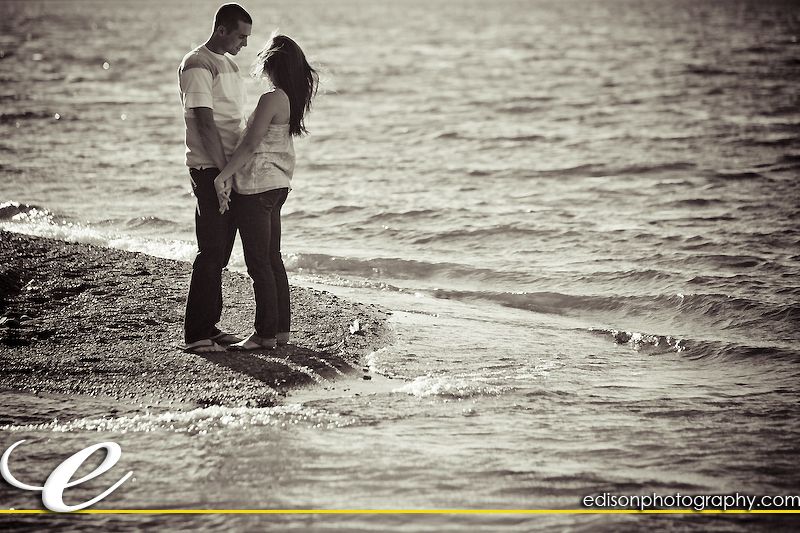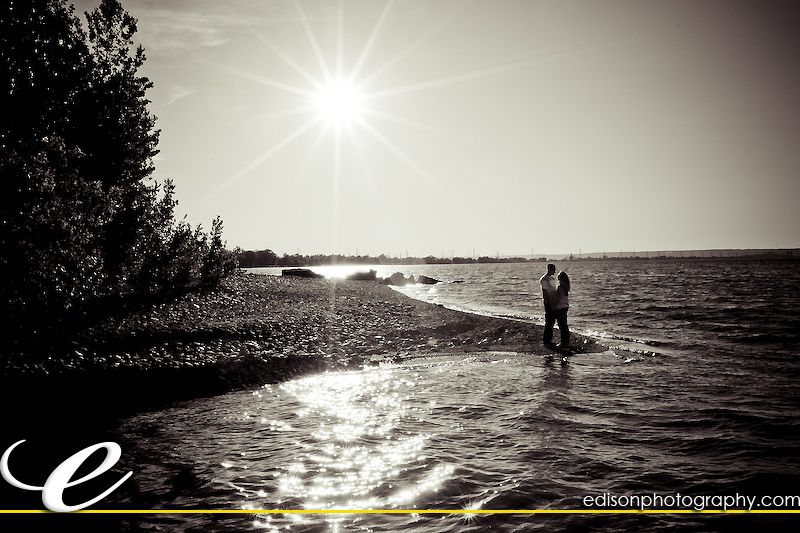 And then a quick wardrobe and location change…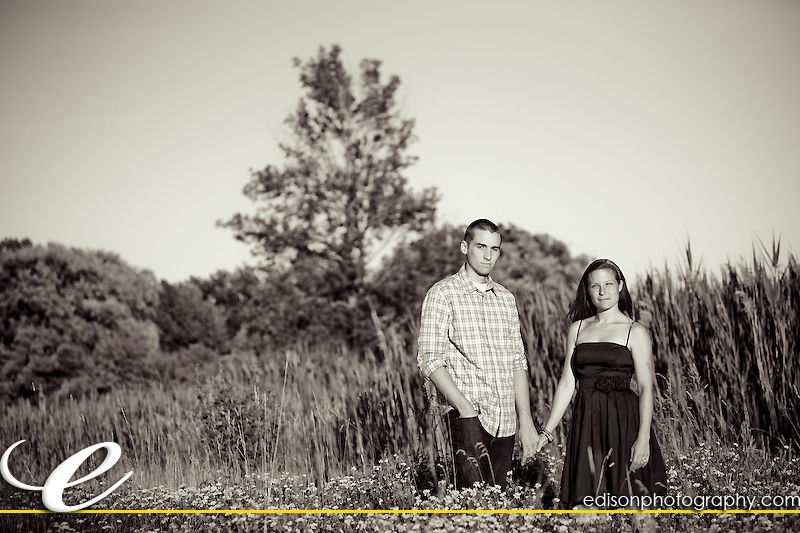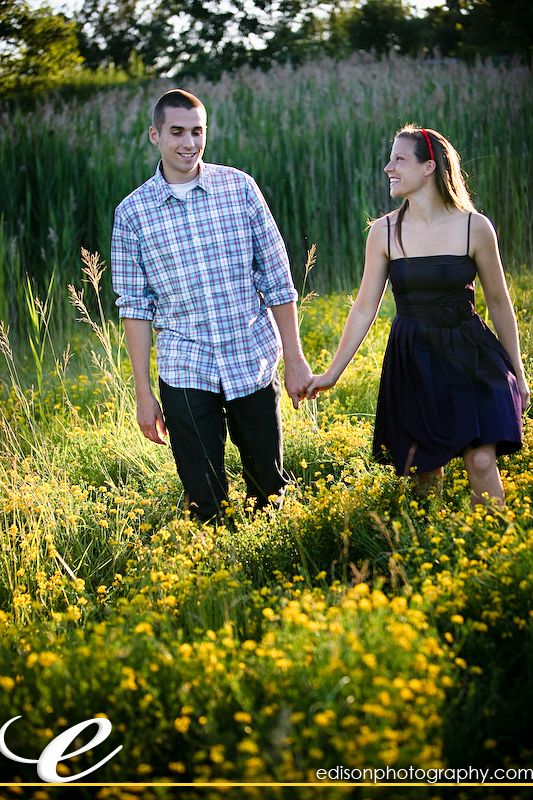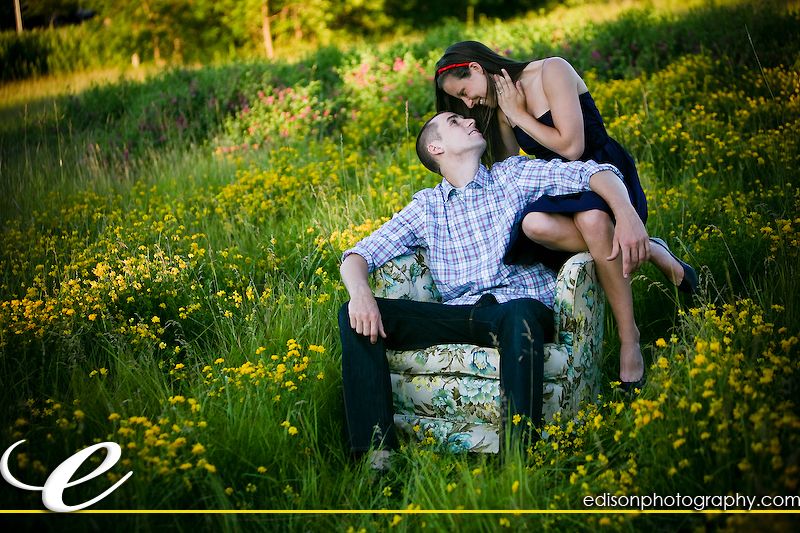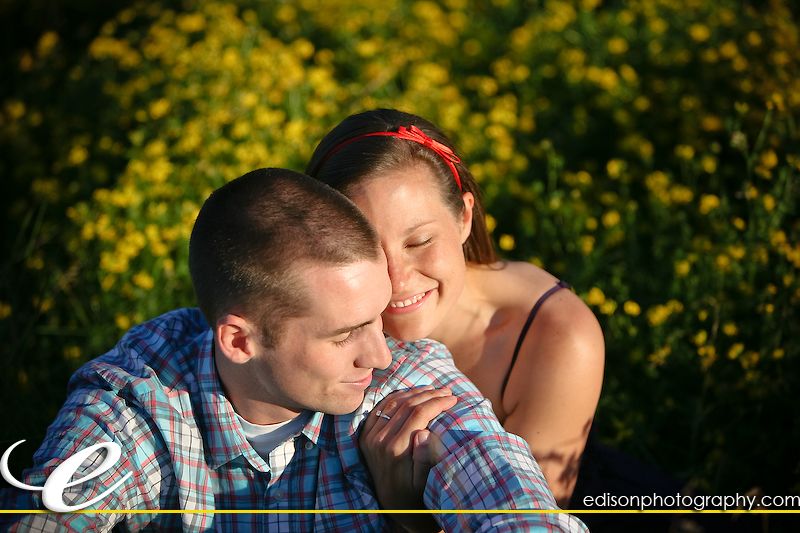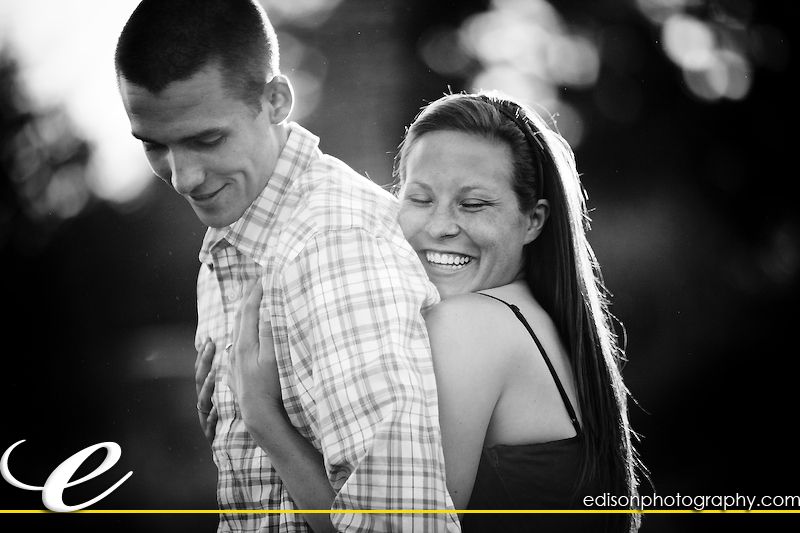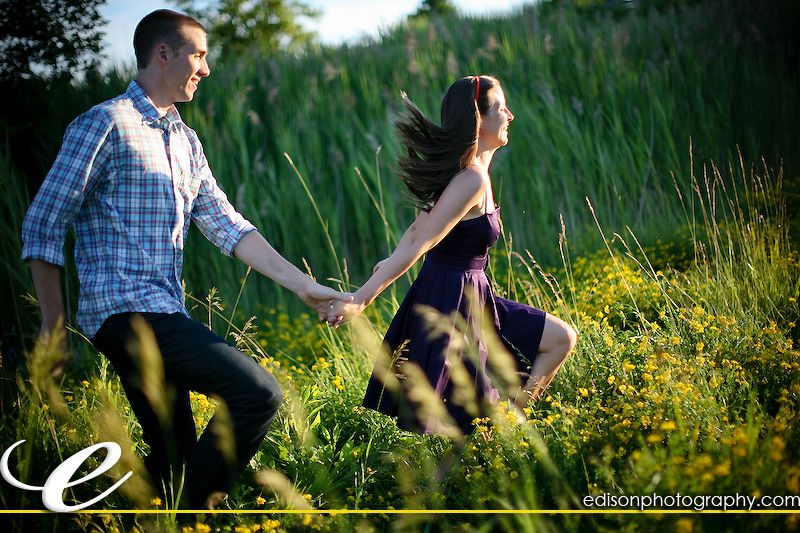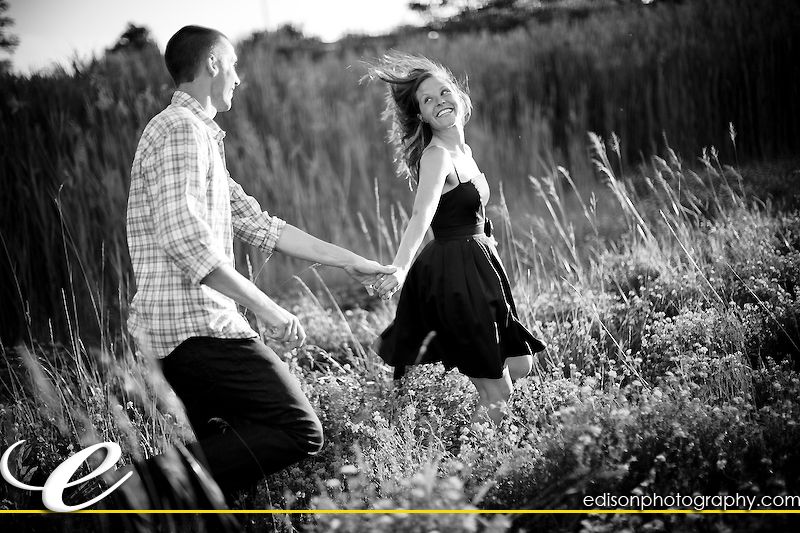 This picture cracks me up – this guy on the bike was so confused why they were on a chair on the busy road!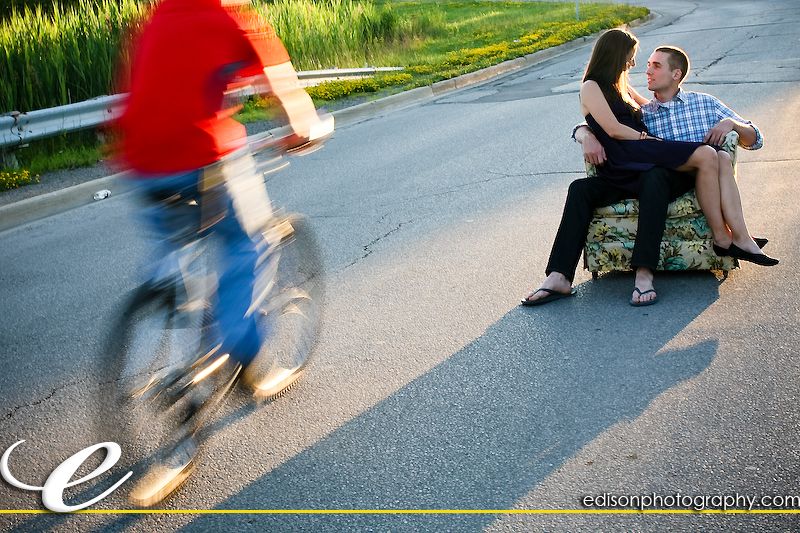 And as we left – we had to grab a couple shots against someone's fence – thank you for the use of your red fence!
Celebrating life and love,
Krista