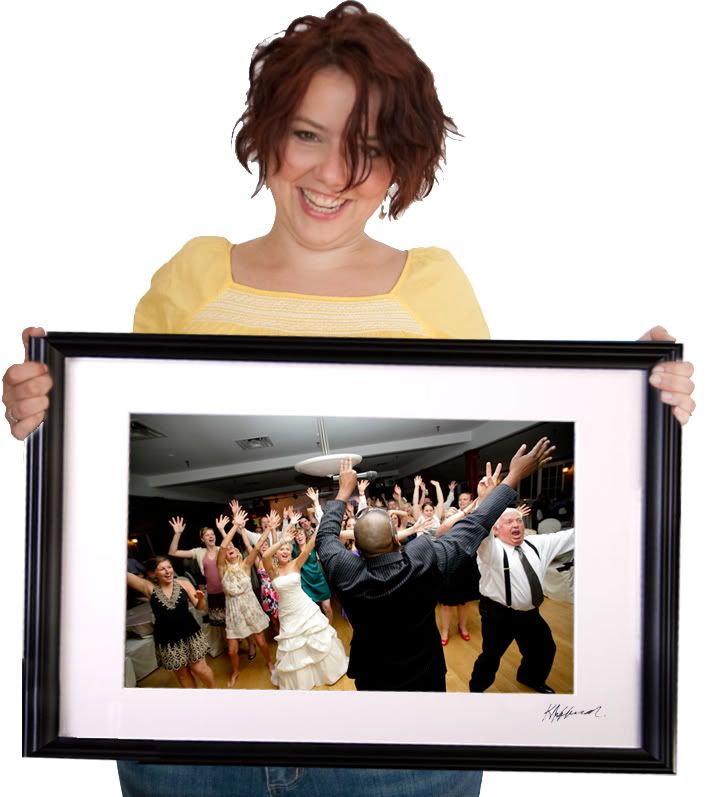 One word that describes Graeme & Julie's wedding – FUN! The DJ was amazing and people responded 110% to his music and games. When he had a "name the tune game" during the meal – he had guests participating with gust-o! Standing on cheers belting out tunes, dancing, cheering… at one point I think that most guests were on the dance floor dancing… and the dance hadn't even started yet! Supper was still going on! And right in the middle of it all was Graeme & Julie. These people know how to have a good time! When we were packing up for the night and had given our hugs and said good-bye… the DJ started to play "Hey Baby" and lead everyone… and I mean EVERYONE!…. in a dance. SO fun!
What I loved is that these two know how to enjoy life. They have had some incredibly hard times in their lives, but they choose life. To celebrate and to love wholeheartedly.
I have a confession to make – I'm not a dancer. I tend to be the one sitting back and watching the dance rather than on the floor dancing. And you know what – I'm missing out! Last night watching old and young, family and friends out there dancing and having a good time together I was reminded that not only are Graeme & Julie dancing and having a blast on their wedding – but this is how they live life. They dance with joy and reckless abandon through life together. They inspired me to love life a little more and dust off my dancing shoes and join in life's dance!
Now on to some photos!
We started with the girls at the salon – so beautiful and relaxing in there! The staff treated each girl like family – such a nice, calm way to start off the day!
Then I was off to Graeme's family's home to meet up with the boys.
And then off to meet up with Julie at her home….
Look at this ring! No wonder she said yes!
And her cute shoes are actually "Barbie" brand. Adorable.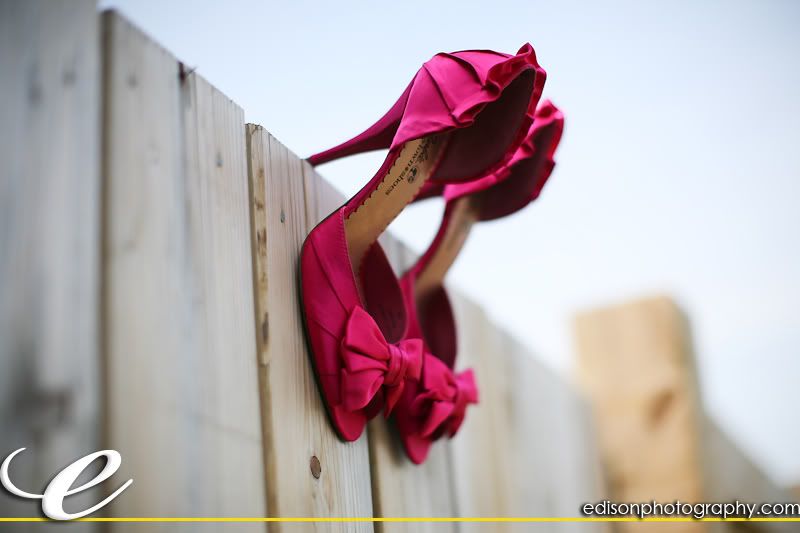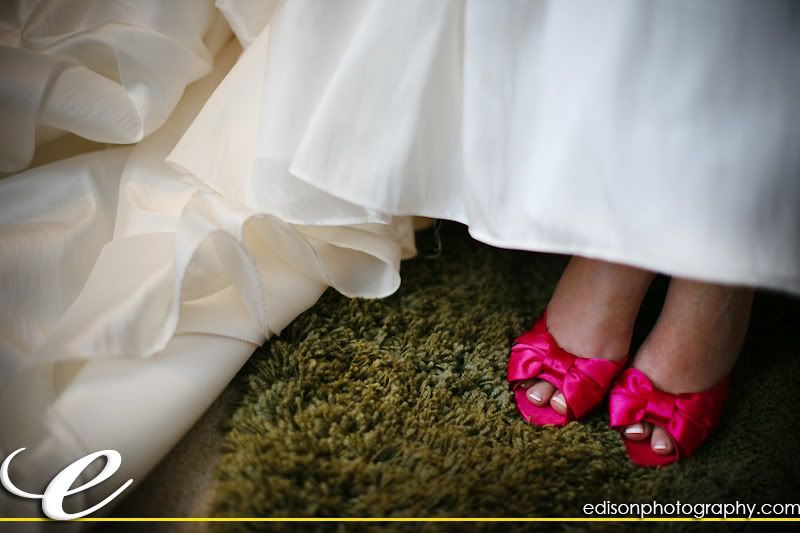 Isn't she gorgeous?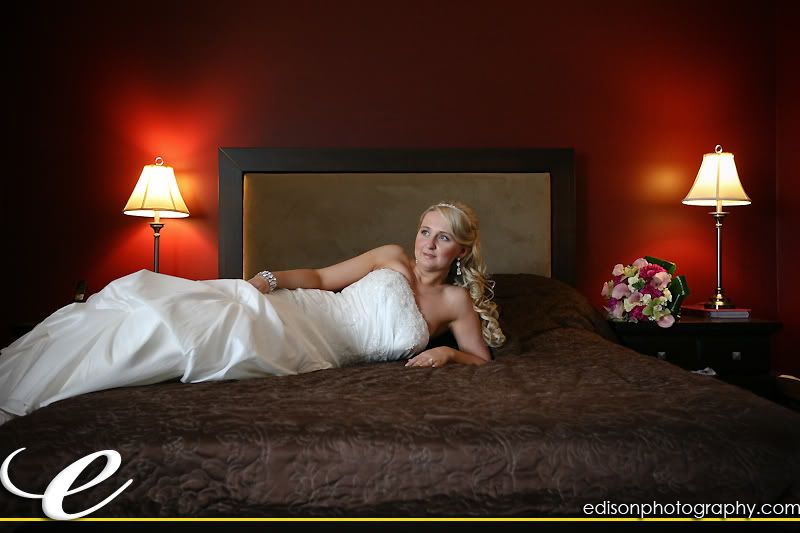 Then off to the ceremony! Could not ask for a nicer day! And their wedding planner Jaime did an awesome job coordinating everything!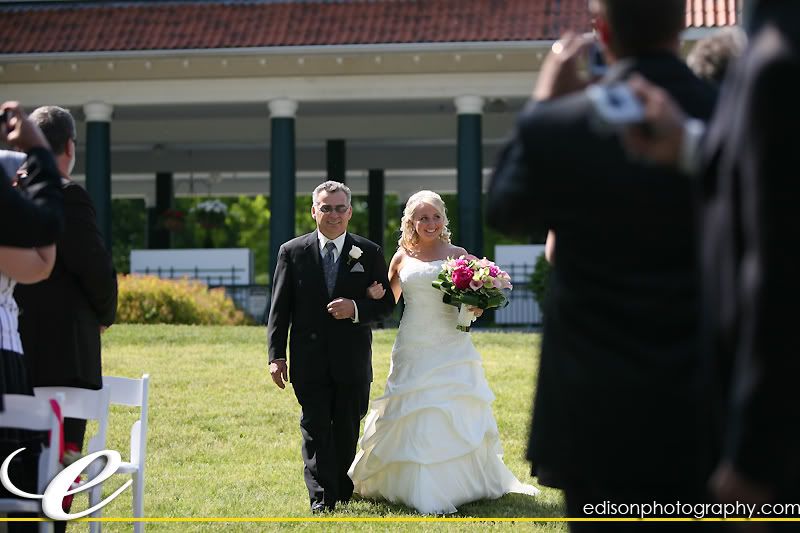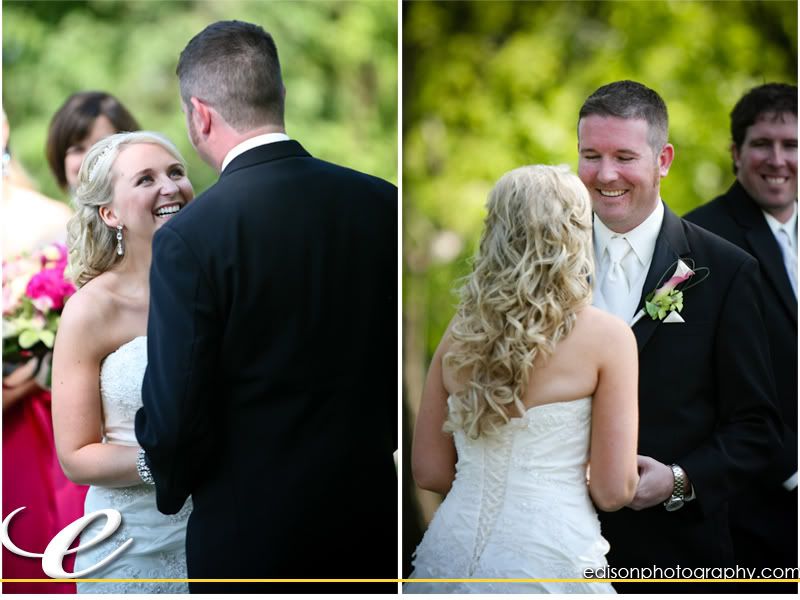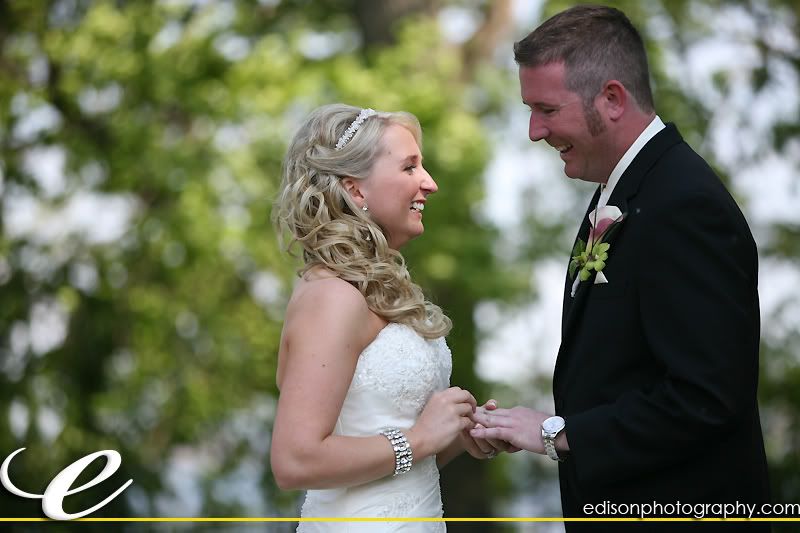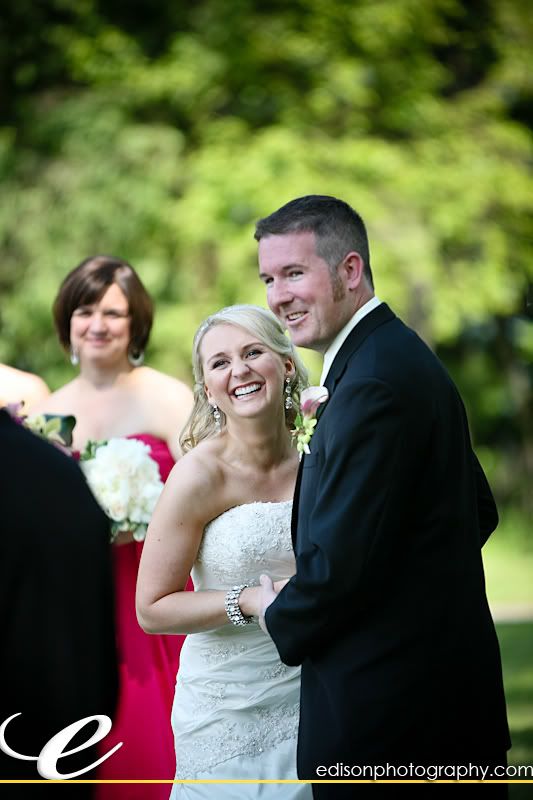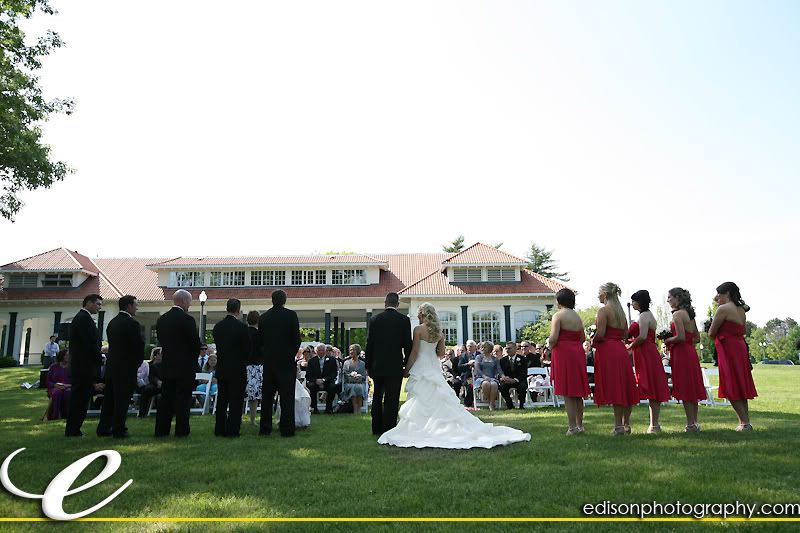 I love kids in the ceremony – whatever they do is cute. The ringbearer Declan hiding in his mommy's dress.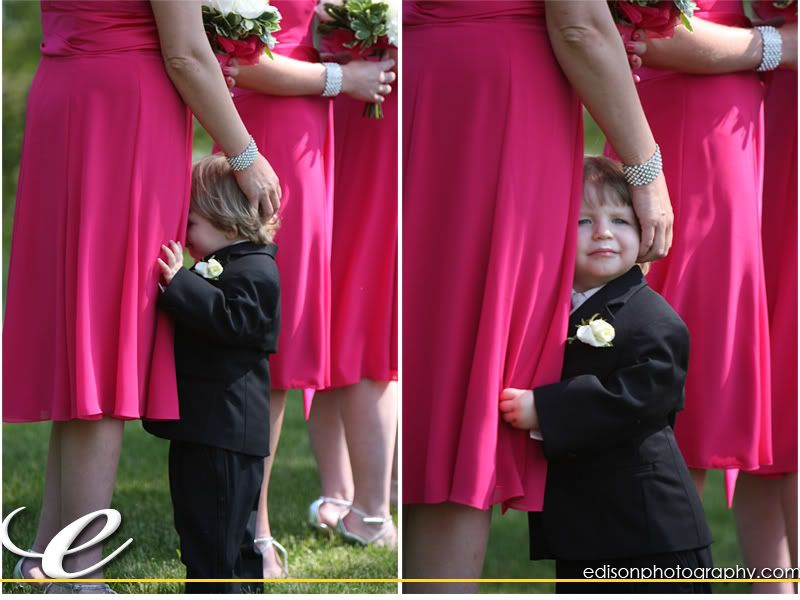 Annika danced to the music the entire time during the signing of the registry. Adorable.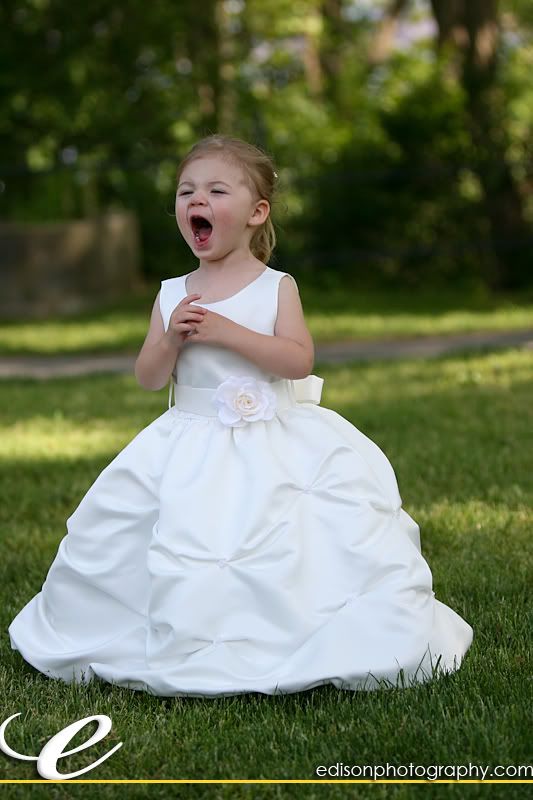 The happy man and wife!
Julie hired a violinst to entertain guests during the cocktail hour. I got to admit that when she said a "violinist who played ACDC" I doubted… but it was amazing!!!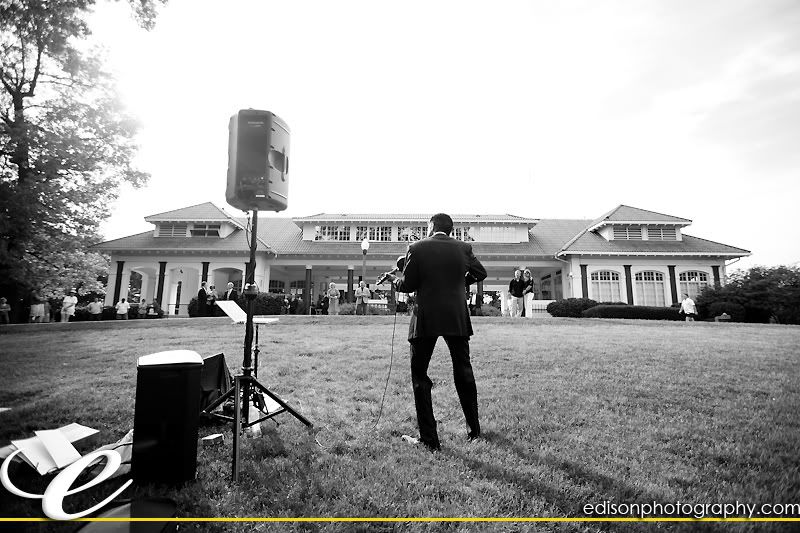 After the ceremony Julie surprised Graeme by bringing his best friend for a visit! Introducing their baby – Molson!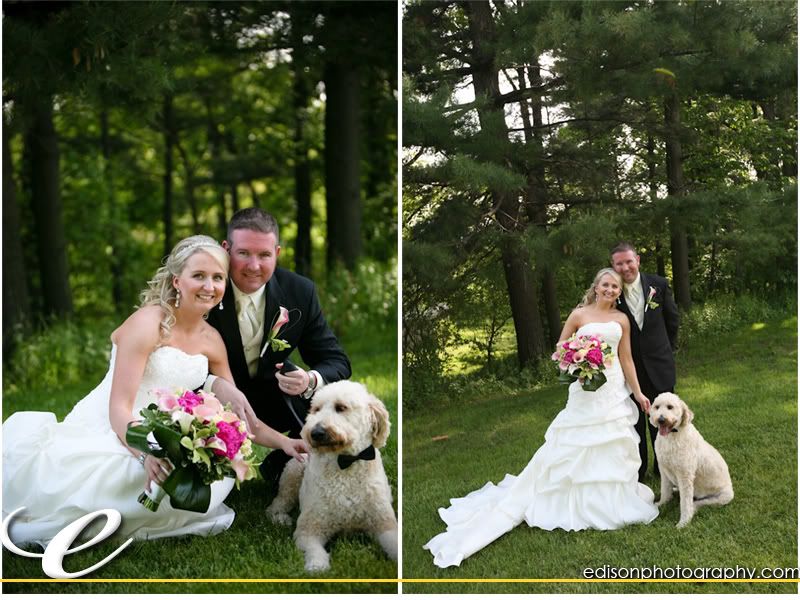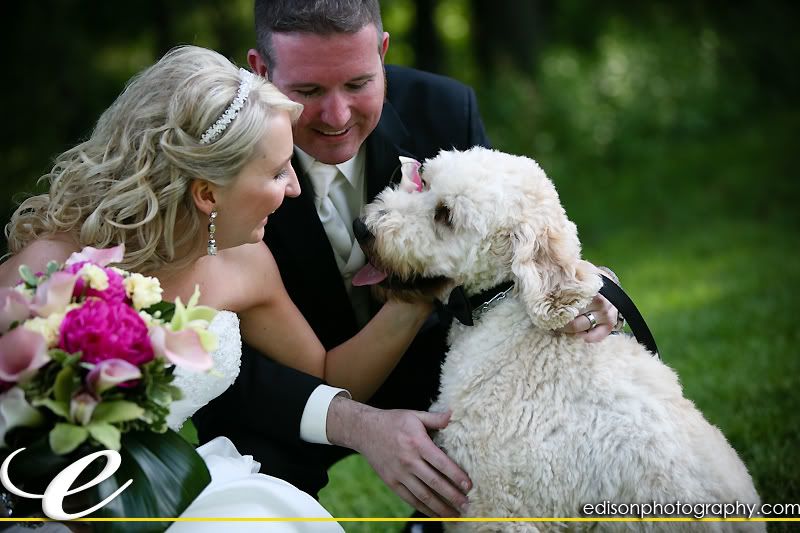 I love this moment of Annika mimicking her Auntie Julie!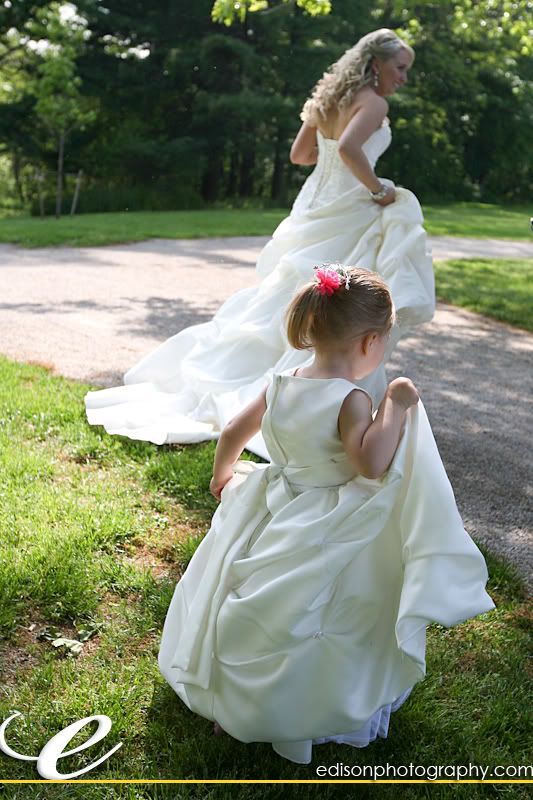 Then off to the lake for a few photos.
And then the reception – here is the calm before the storm so to speak.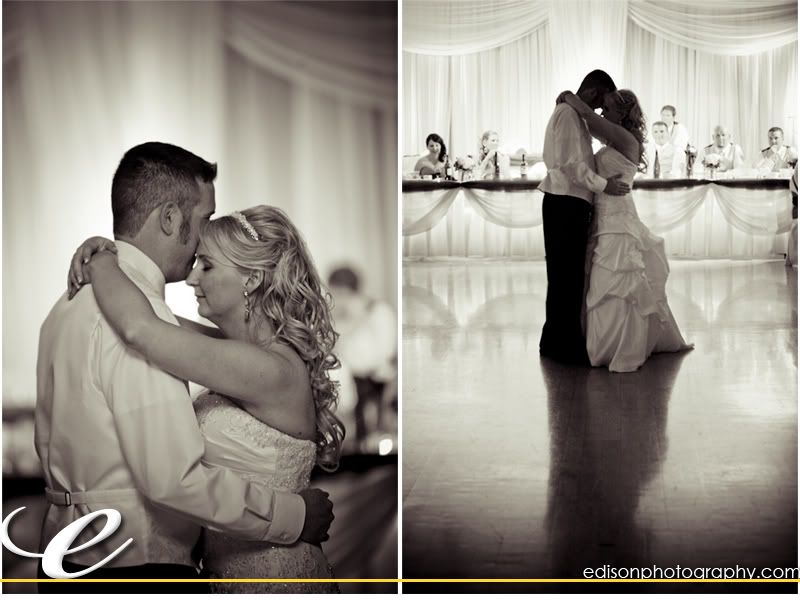 And then the part-ay!!
And without further ado….
Enjoy Mexico for the next two weeks before Graeme heads back out West!
Celebrating life and love!
Krista