Last weekend I was suppose to photograph Mike & Christa but it poured and stormed all day. So we rescheduled for the holiday Monday – and I'm so glad we did! A morning on a long weekend is nice and quiet! It was perfect for avoiding crowds and just to be able to enjoy the city of Toronto!
We went back to where Mike & Christa had their first date – at Madison Pub and then Massey Hall. We were pleasantly surprised to be let into the pub and be given free reign – sweet!
We started at the pub and these two were nervous! Mike wasn't so sure about this whole photography thing – but they were soon laughing and we had a blast!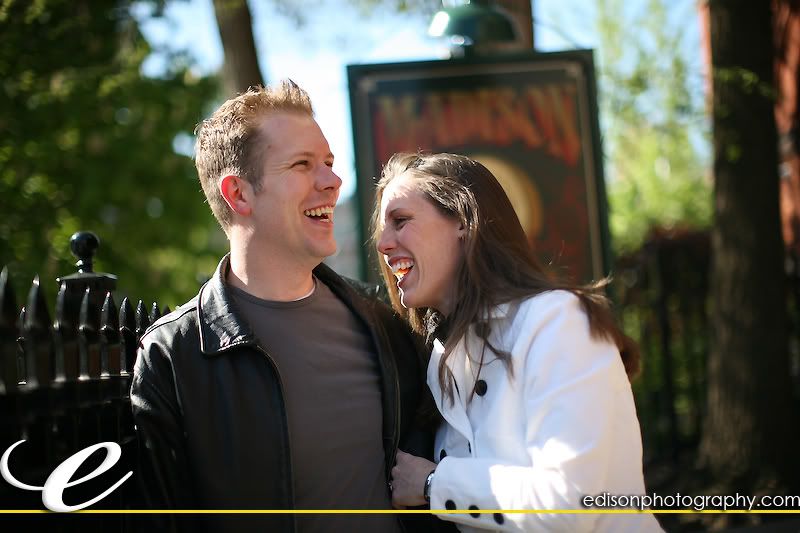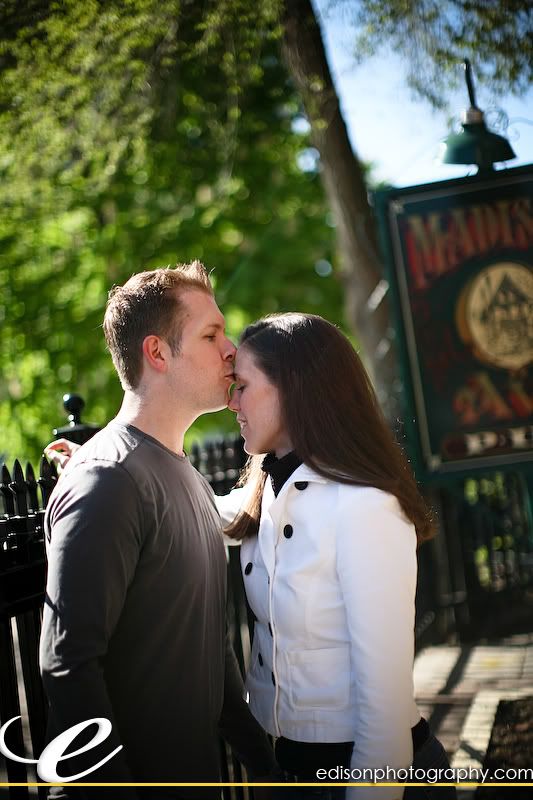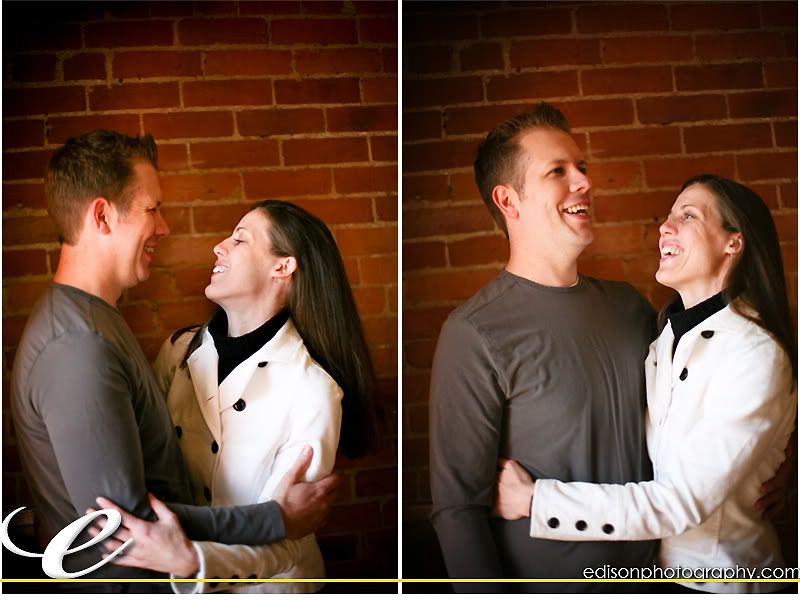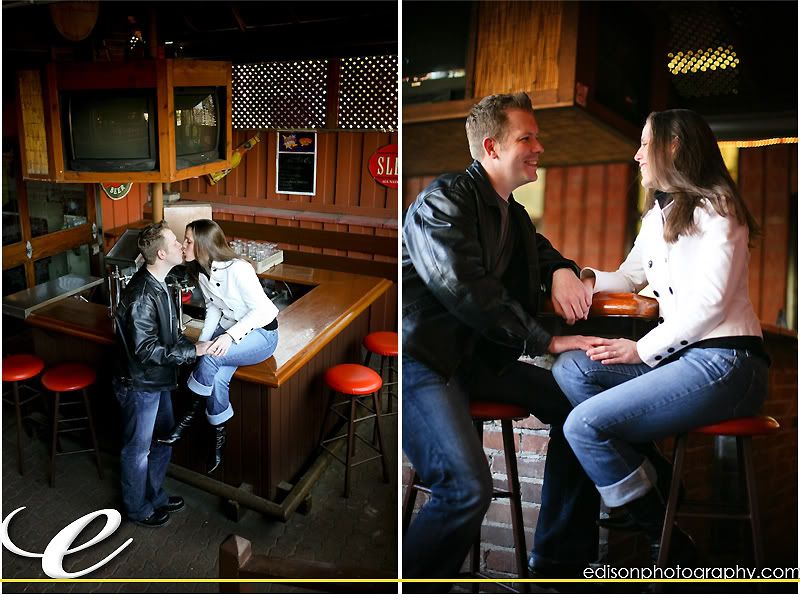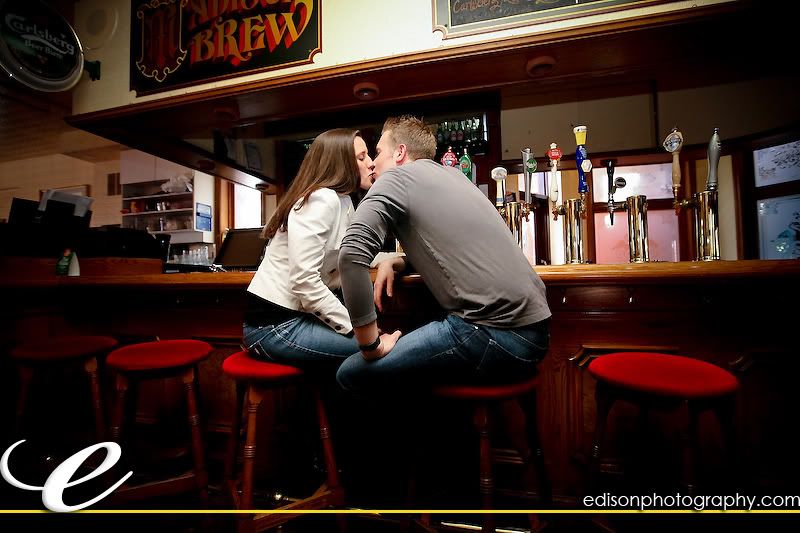 This cracked me up! Mike wasn't sure what to do, so I told him just to talk to Christa. His dialogue went something like this "So, how have you been keeping? It's lovely to see you today. Thanks so much for coming out…" he had me cracking up!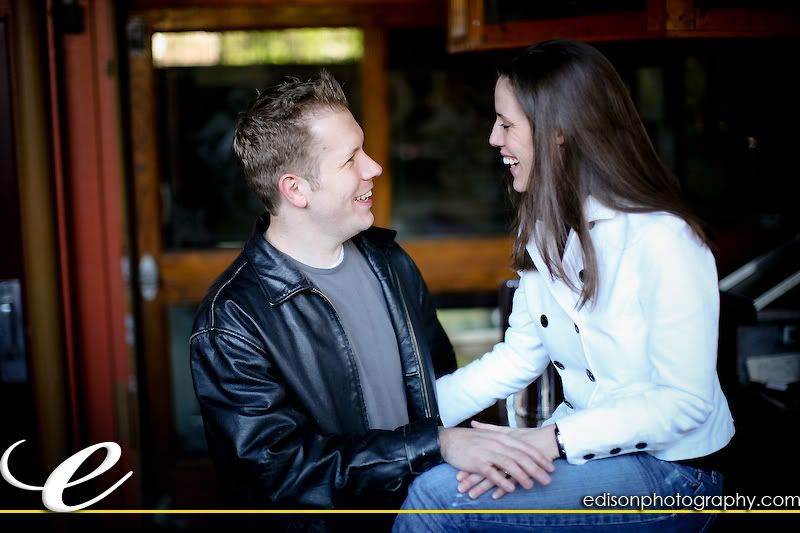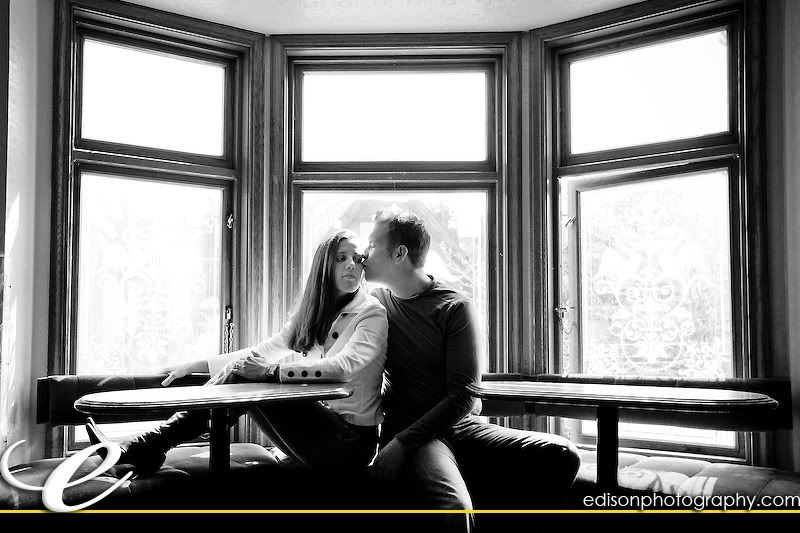 Then – they showed me this "LOVE" graffiti right beside where they had parked – good find! Christa has her ways of making Mike laugh (and blush)!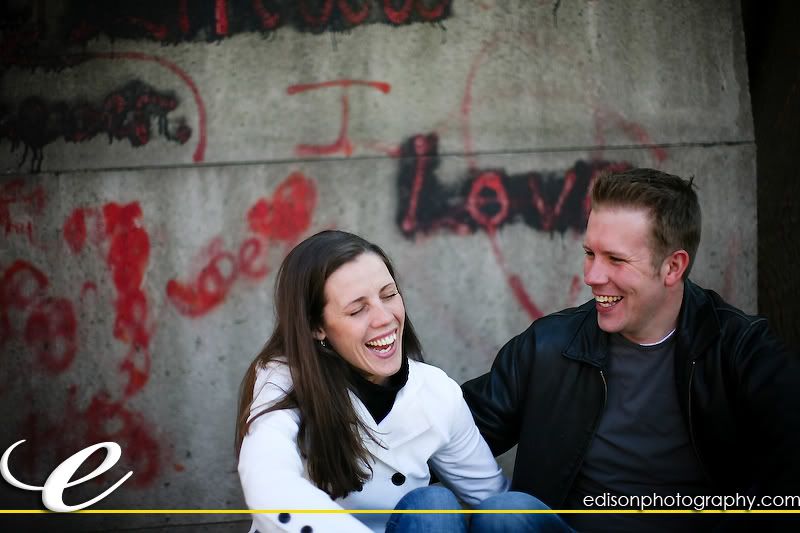 And on to Massey Hall!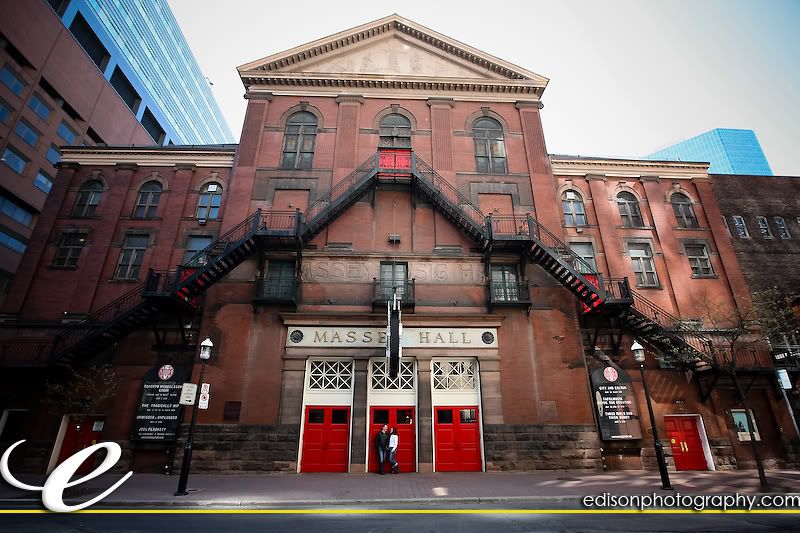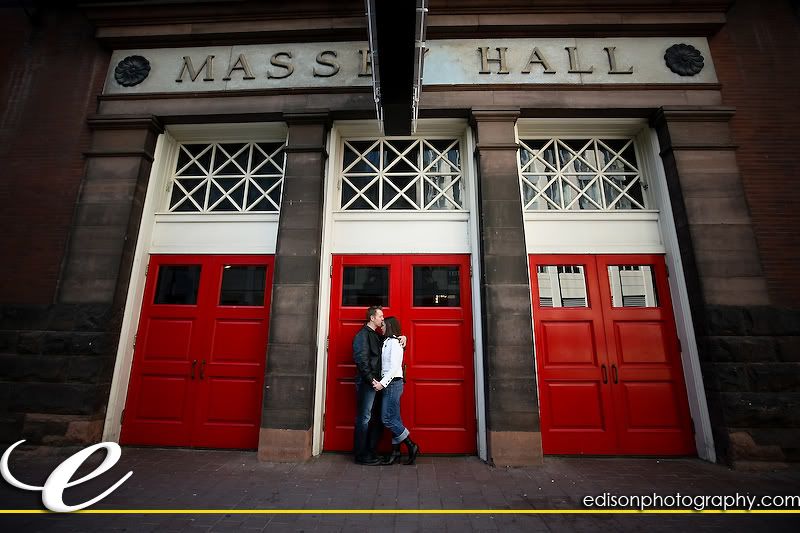 Mike would do these "Crazy Eyes" and make Christa laugh… had to show at least one crazy eyes picture!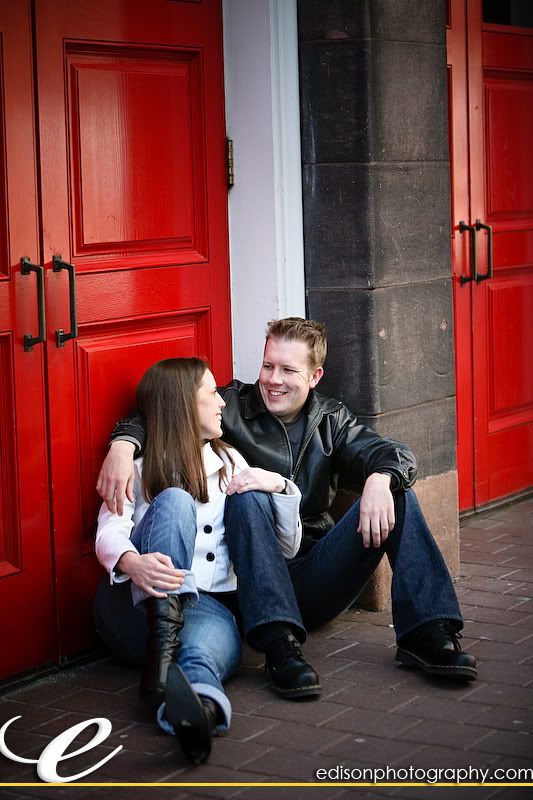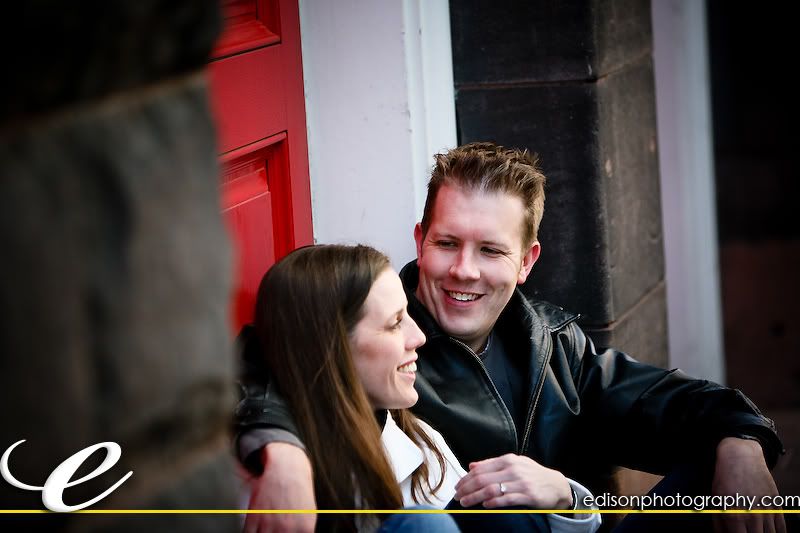 And checking out the alleyway behind Massey…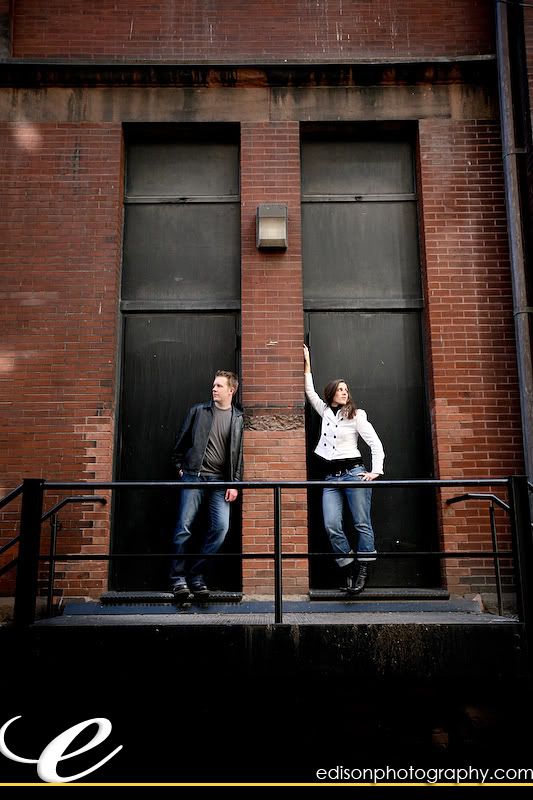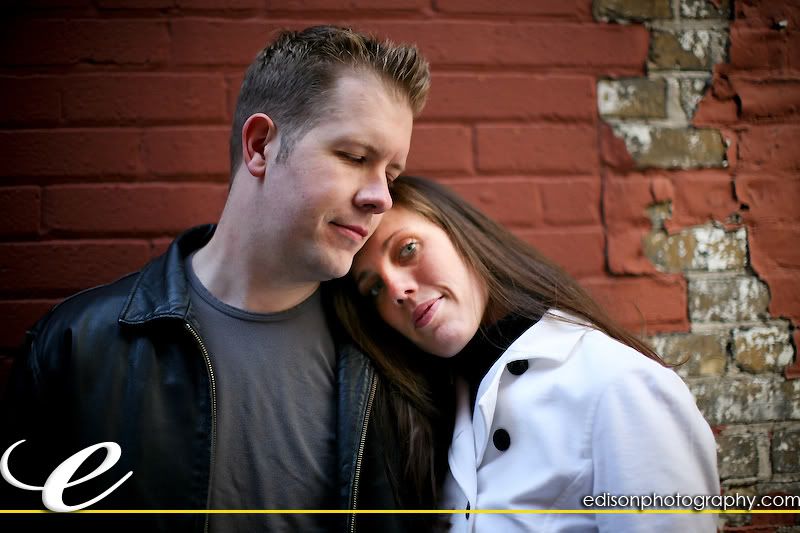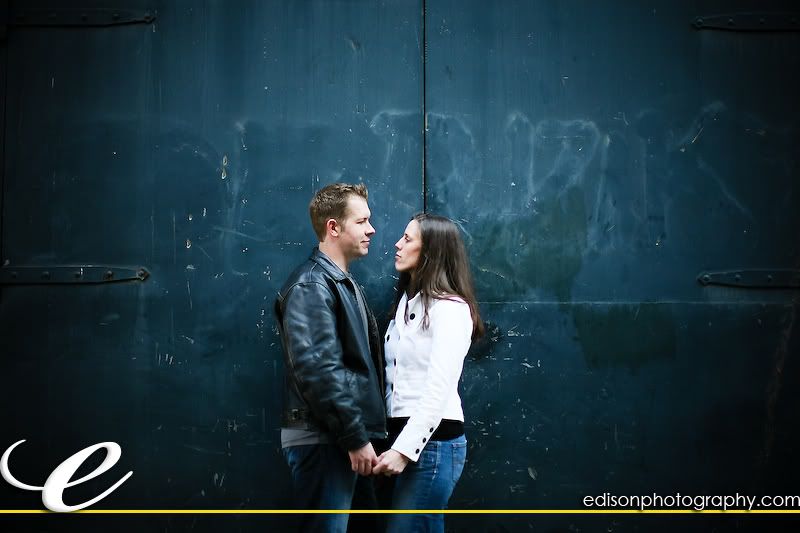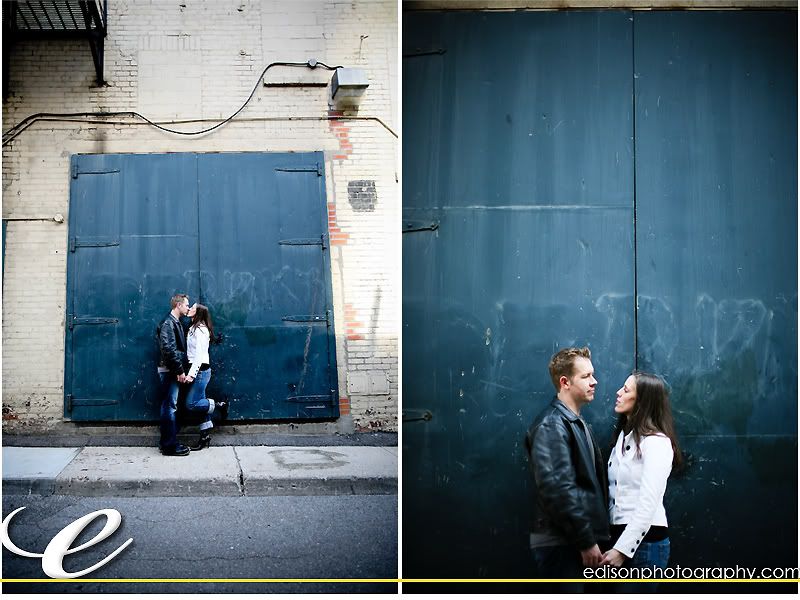 Now, I usually throw out something ridiculous to see how people will respond. So, I said "Why don't you just go stand in the fountain and we'll finish with that." And they started to go into the fountain! I love people who are game for anything! I didn't make them stand in the fountain for real – but still got some fun shots!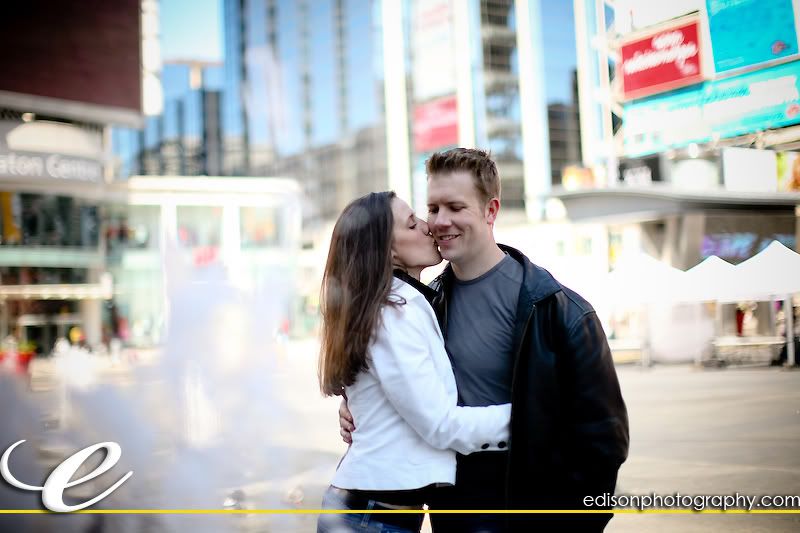 Can't wait for their wedding in July!!!
Celebrating life and love,
Krista