I love crafts. I love crafty people. What I realllly love is when someone takes something that looks like nothing and makes something beautiful out of it. I want to be Martha Stewart – just a whole lot more relaxed and fun. ha ha!
Let me introduce my new love…. Design Sponge (warning – you may become addicted).
On their site I saw this awesome wedding backdrop that was made for wedding photos at an outdoor wedding – love the texture. And the chandelier – yes!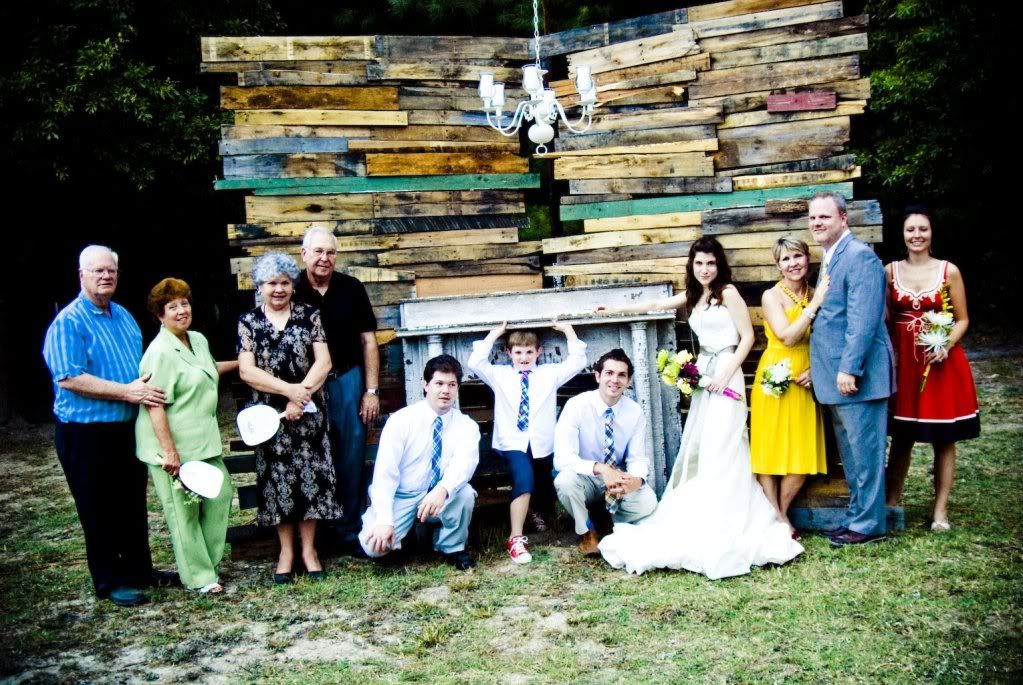 So fun!! I always pictured an outdoor wedding – casual and fun… (instead I got married at Christmas!) KC & Sara's wedding looks a lot like what I wanted! Love it!