Recently as I looked through wedding photos from a recent wedding – I came across a photo Beth snapped of me as I set up a photo.
I started an album in Facebook called "KJ @ Work" where I post a photo of me doing my thing that someone snaps and I have found in my archives… and then the photo I was taking at the time. People seem to be enjoying this "behind the scenes" look… so I thought I'd share with my blog readers too!
Oliver – the groom here – is a giant. Okay, not a giant… but very tall. So I stood on this abandoned van we found to get this angle of Oliver with his groomsmen.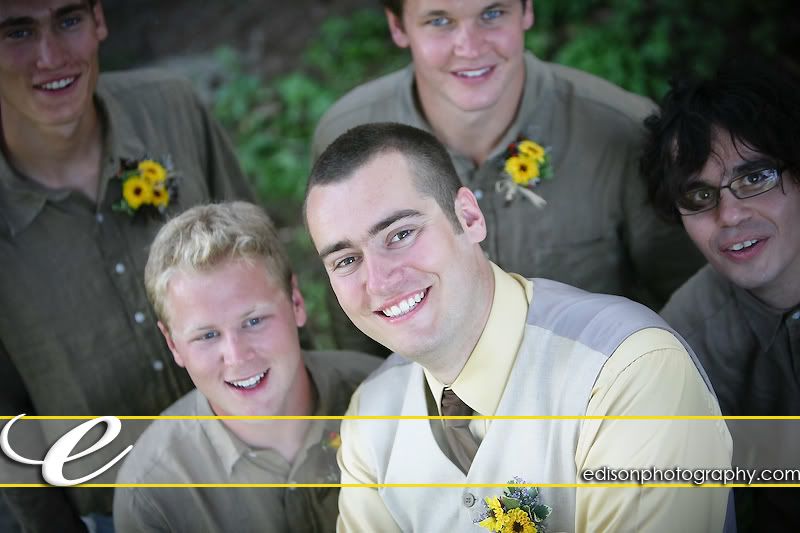 Also at Oliver the Giant's wedding – here I am saying to t he wedding party to look like they're having fun as they decorate the car all up! Although – if you look at the pic it looks more like I'm yelling at Tali – the bridesmaid here.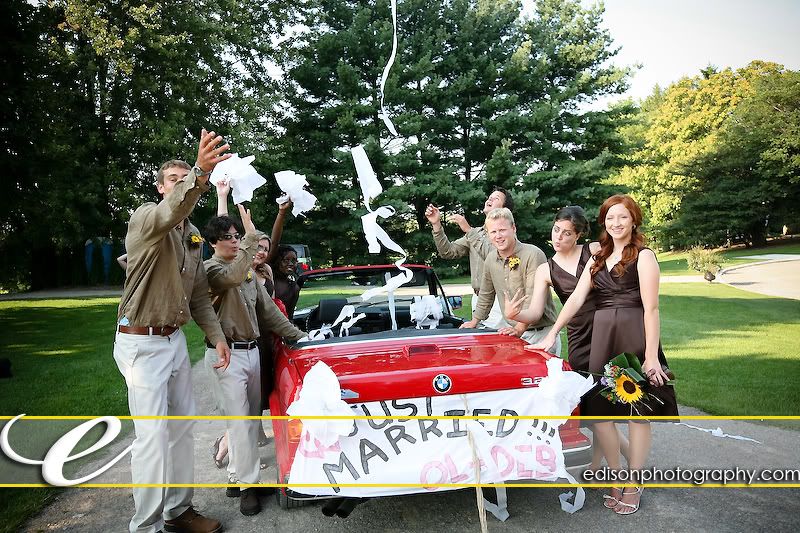 From today's wedding – here I am freeeezing outside!! They have each other to keep warm – ha ha!
We did a 5minute photo shoot outside as the sun was setting and it was getting cold!!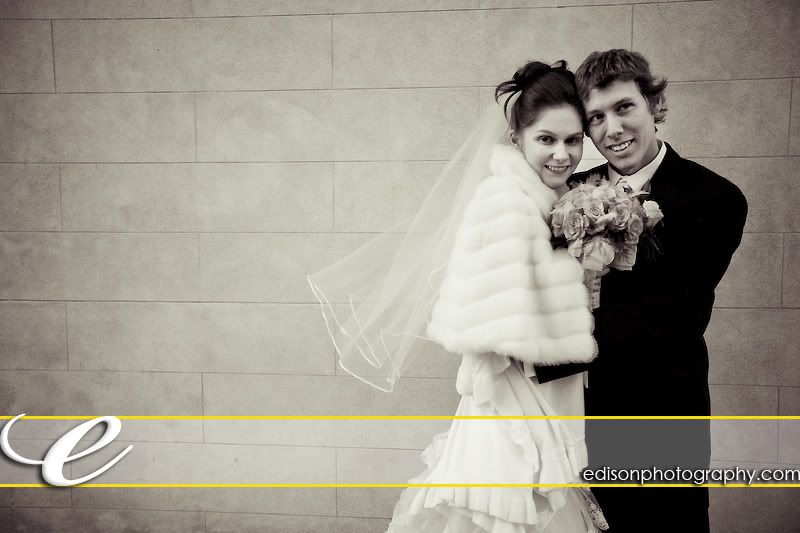 Sometimes, I'll back up after I'm done a photo – and am surprise to find there is a person right practically on my shoulder! ha ha! Here is a groomsmen who could get the little guy in the next photo to laugh and smile so easily!
More to come……..