Malal contacted me this Fall about her wedding – and I was so excited at the opportunity! They were having a celebration that spanned a few days – but needed someone to photograph their portraits. It was an absolute honour and delight! Malal was the perfect model – so elegant and poised. And Rizza is such a gentleman – what a sweetheart! We were to meet at the Kleinburg Rail Station – and got there and it was all under construction! So we poked around for some locations before finishing at their reception venue at Le Jardin. A beautiful couple on a beautiful afternoon!
These first ones seemed so classic to me – timeless beauties!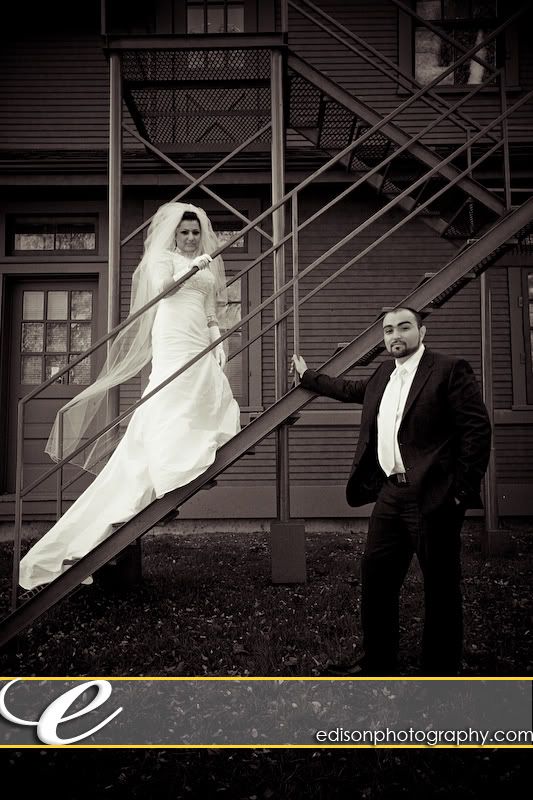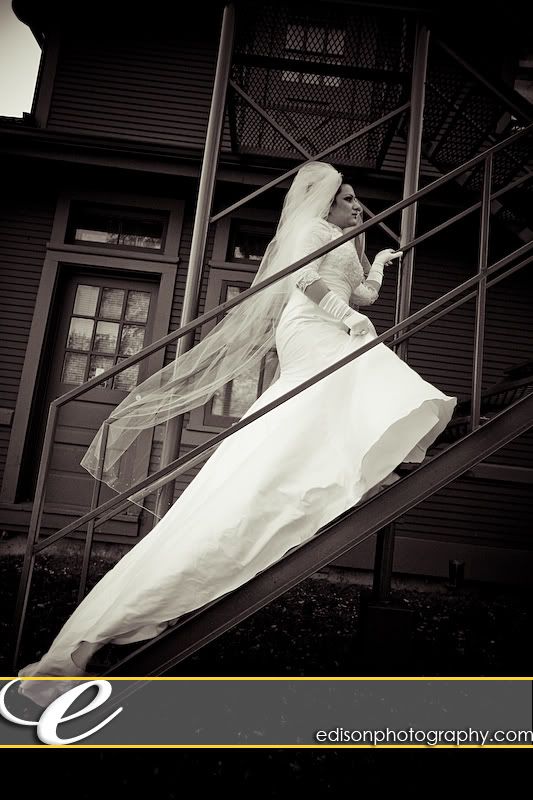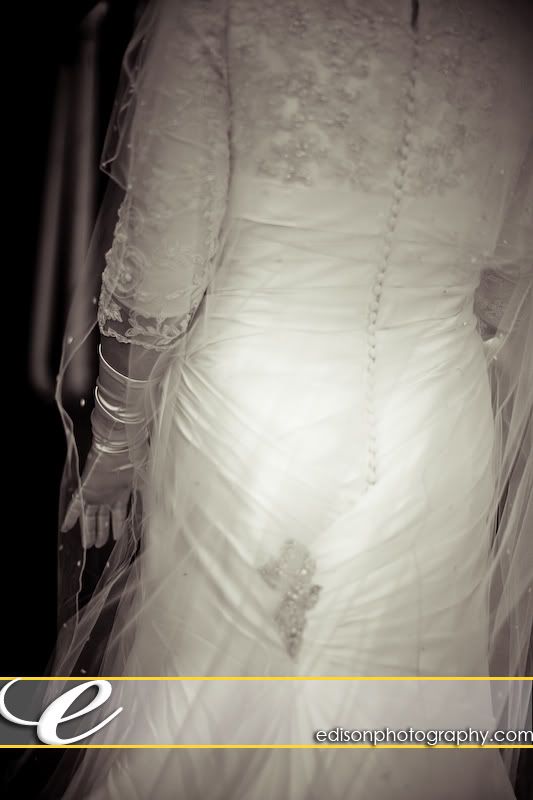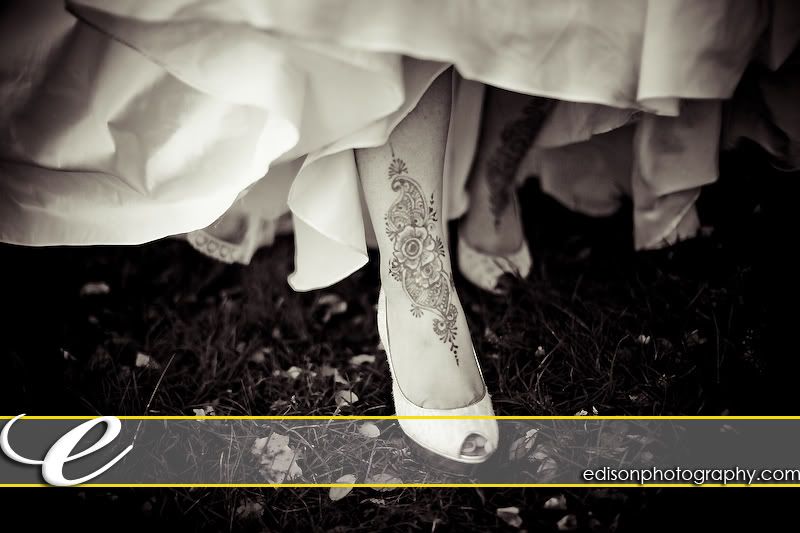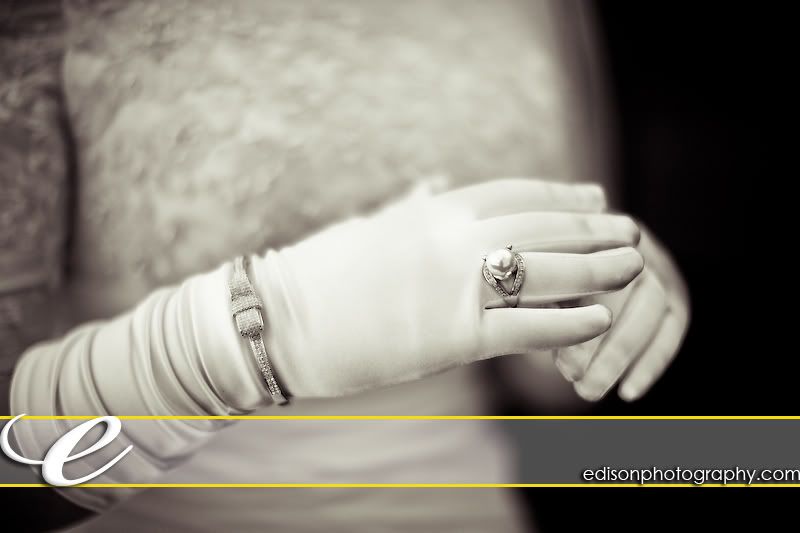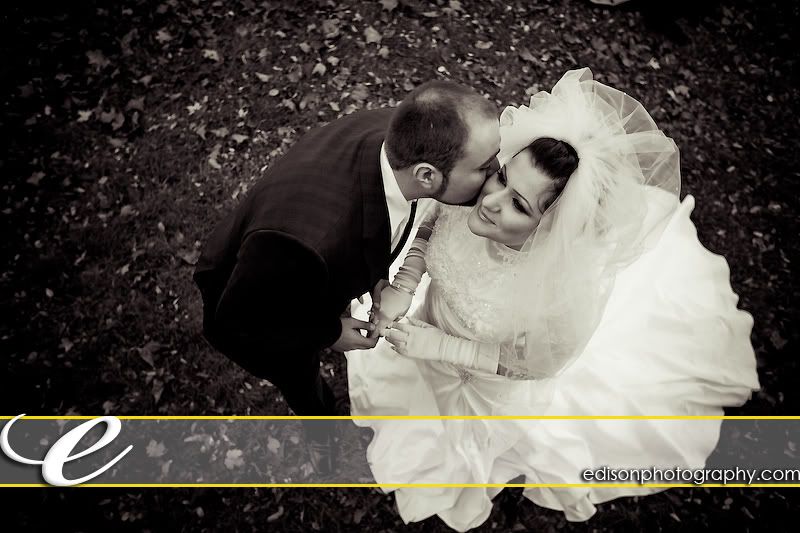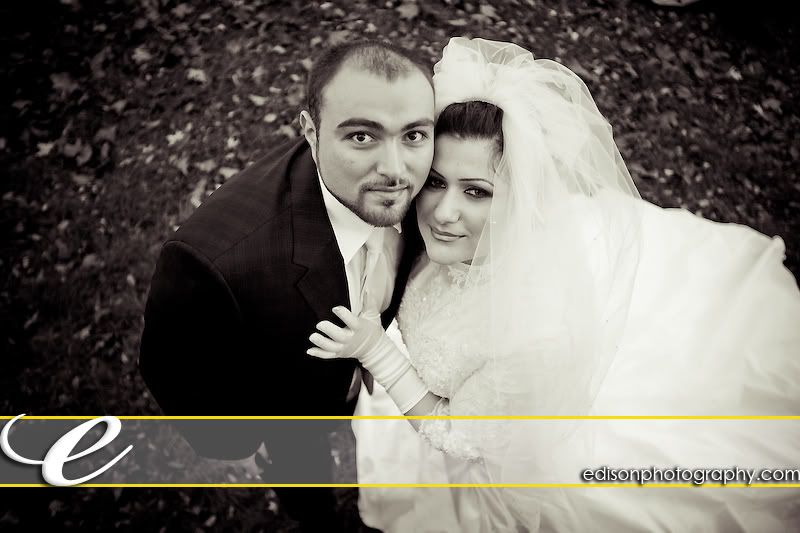 Loved her bouquet that her uncle created for her!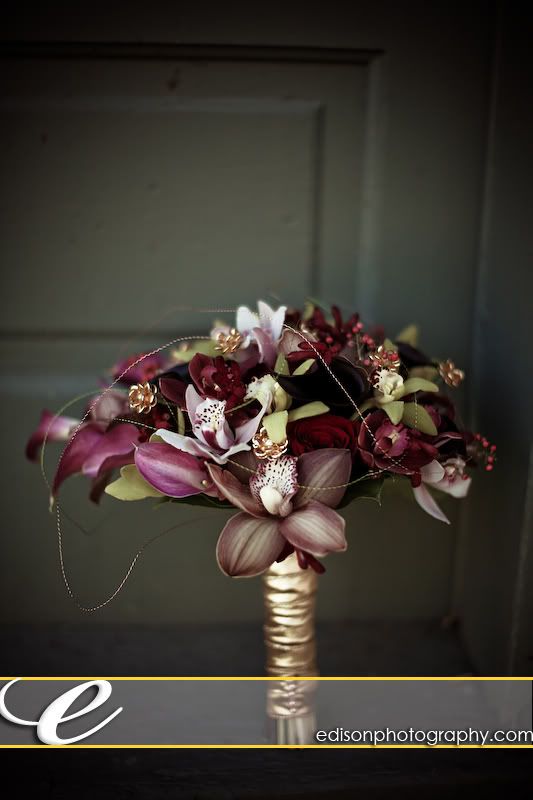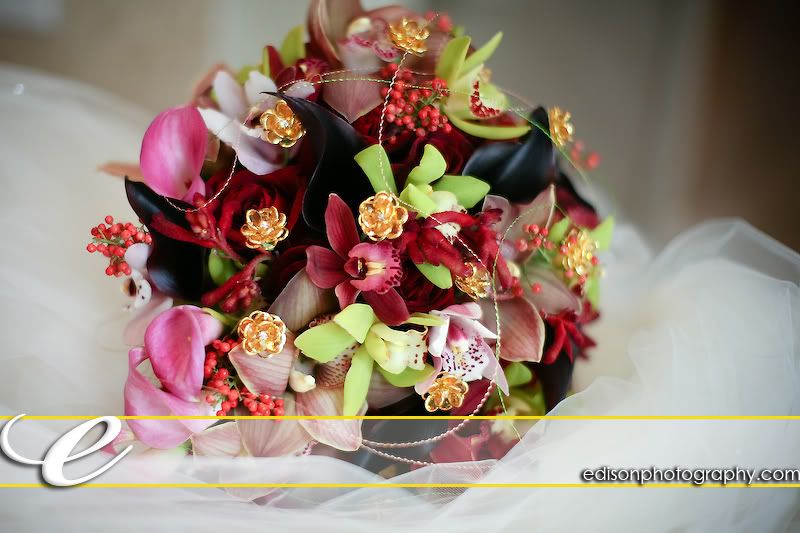 And more of the happy couple…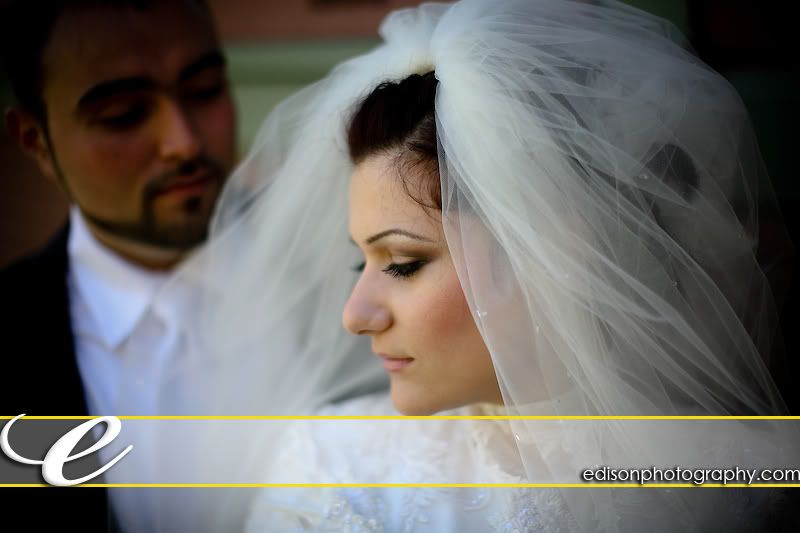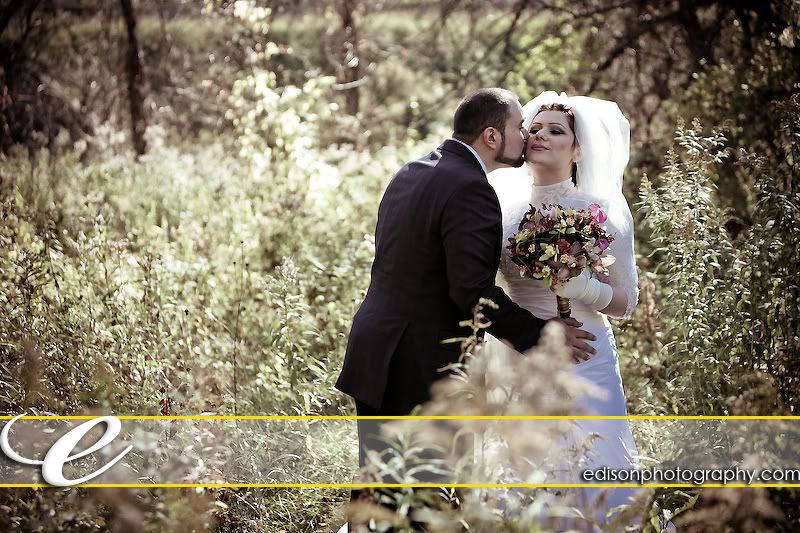 One of my personal favourites: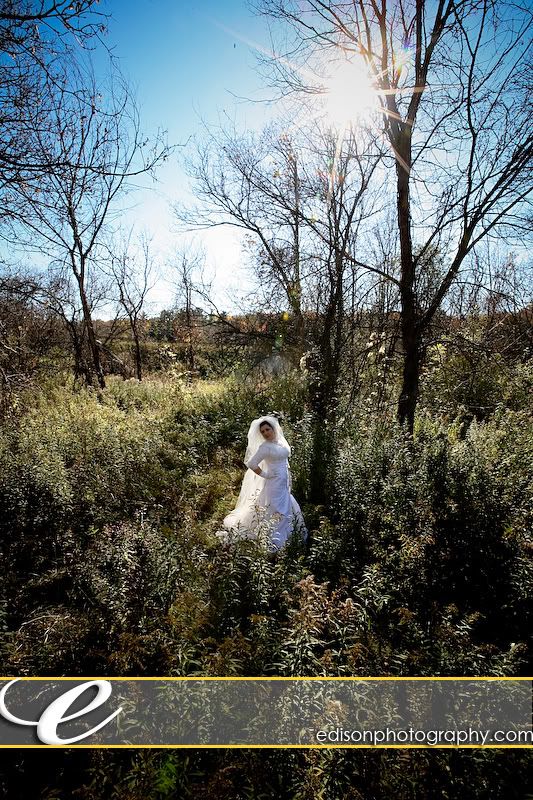 So, Malal wanted some nice Fall colours and I saw this great laneway. What you're not seeing in the photo is the "No Trespassing" and "Beware of Dogs" signs. whoops!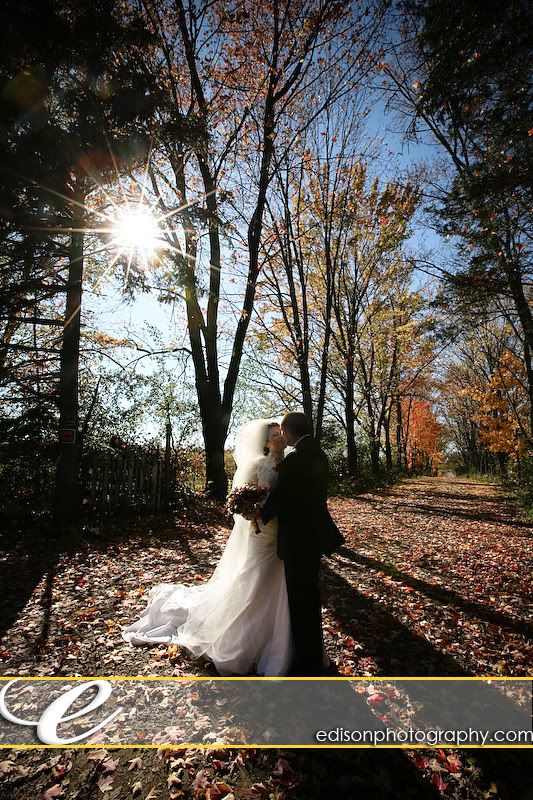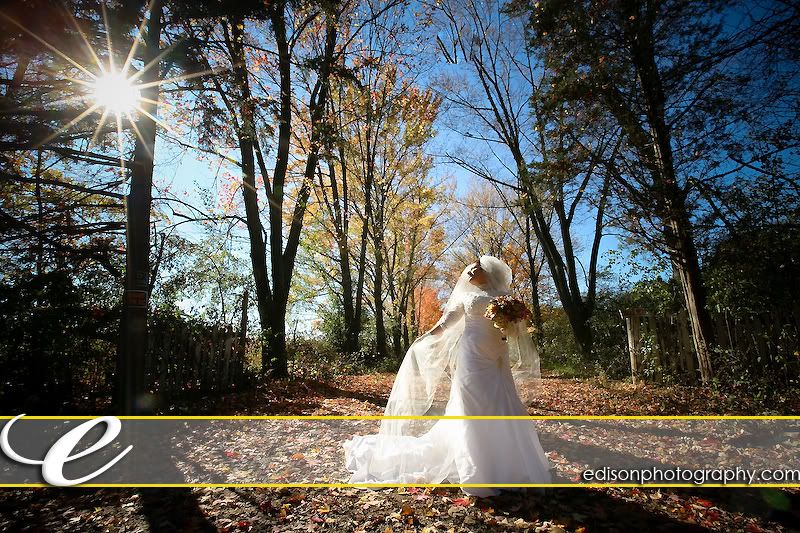 Rizza had to get in there and try out some poses too!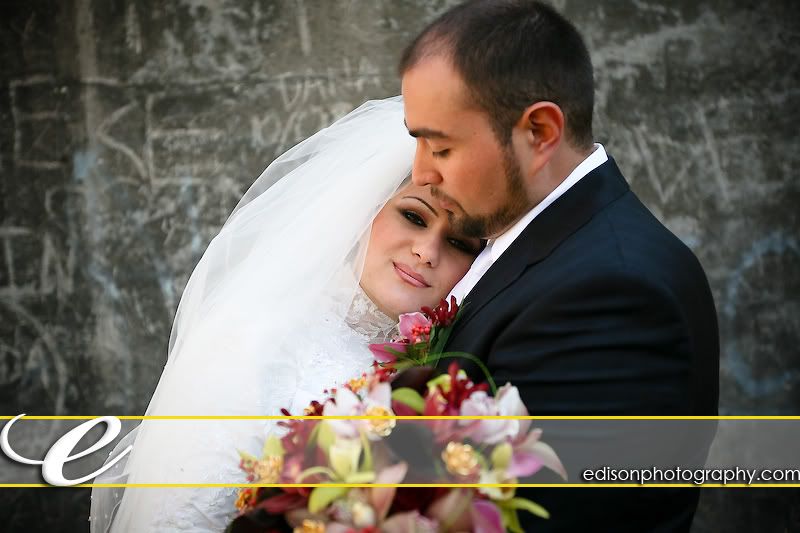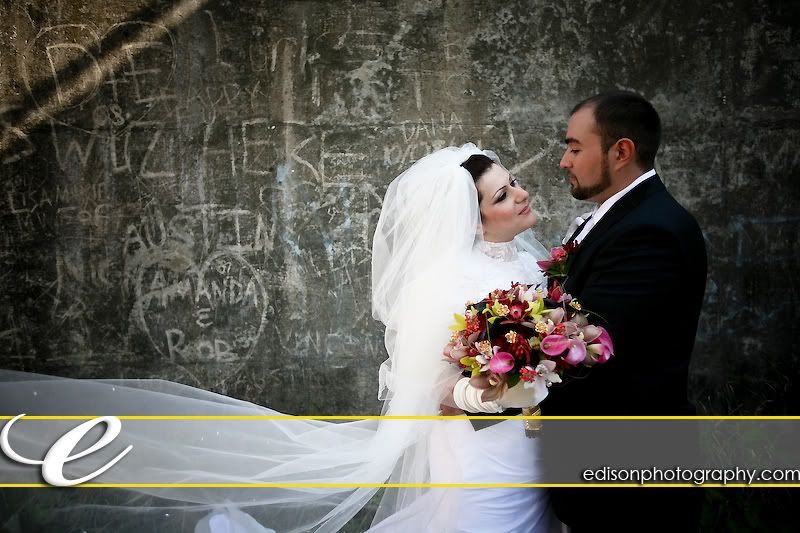 And then on to the reception site for a few more photos!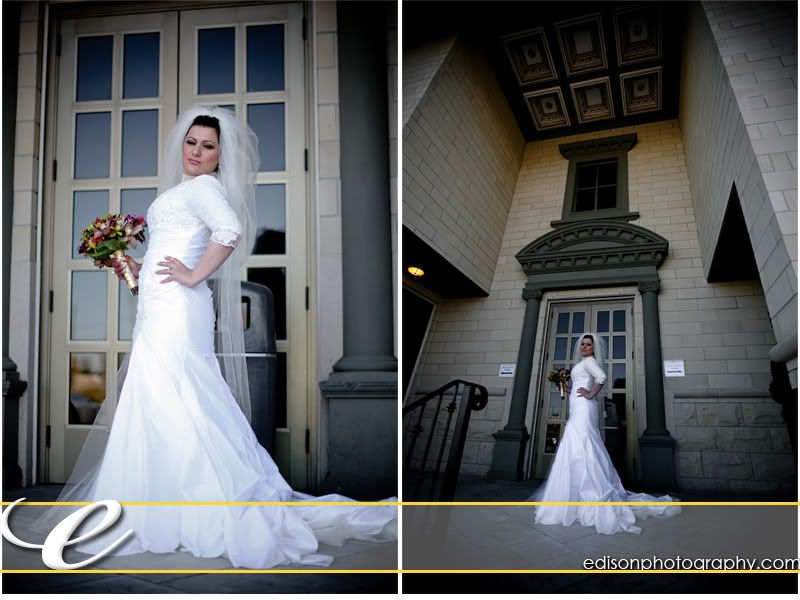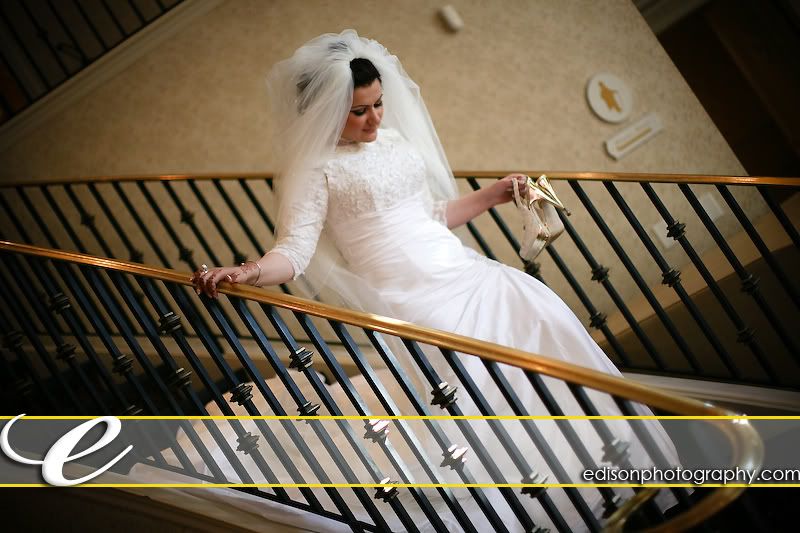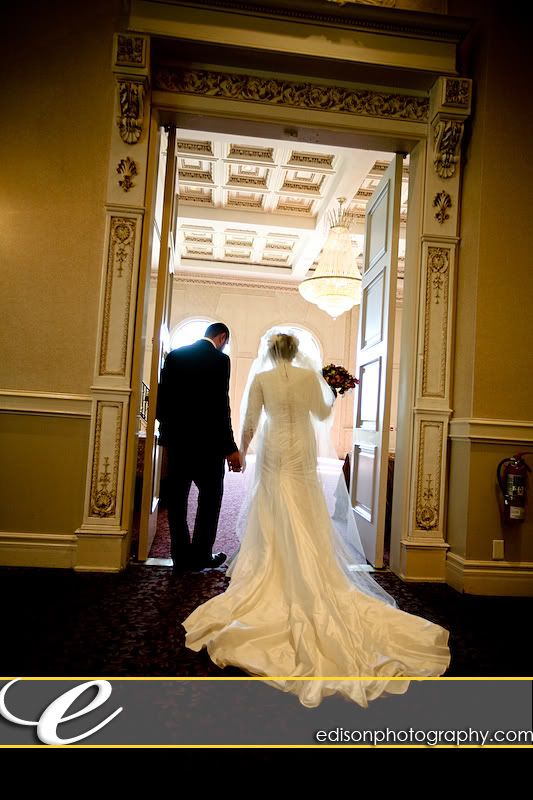 Nothing I like better than blowing veils!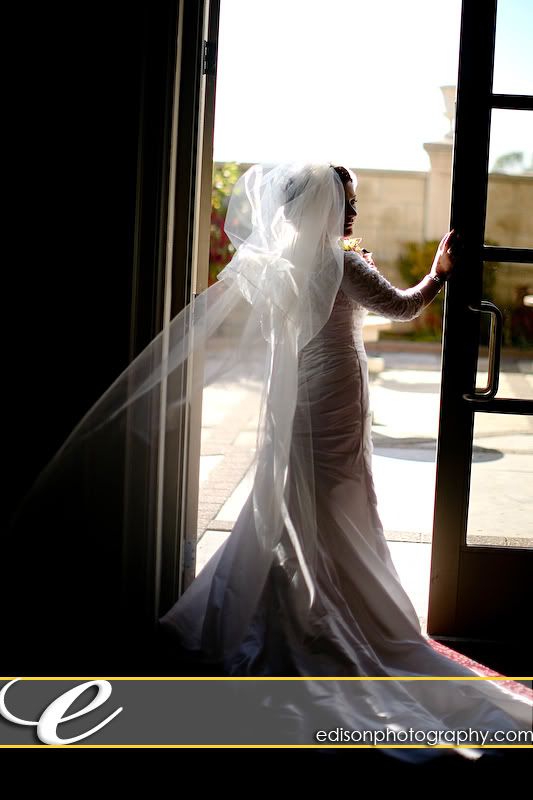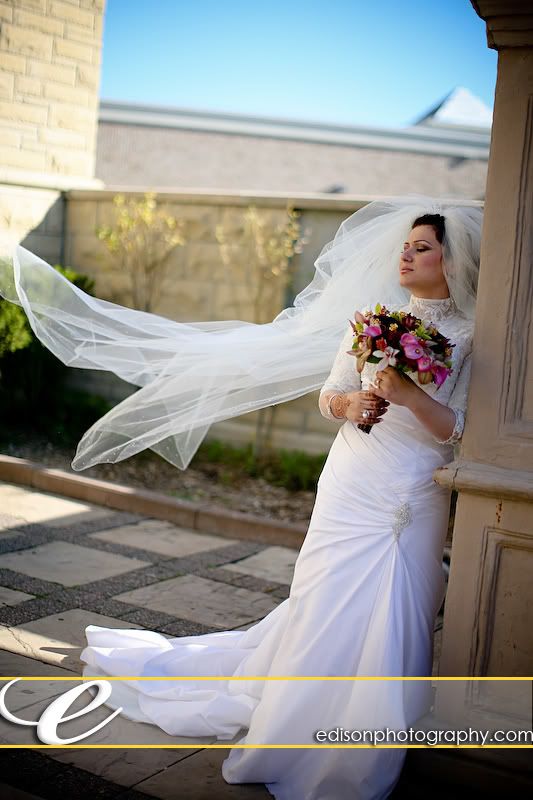 Stunning bride!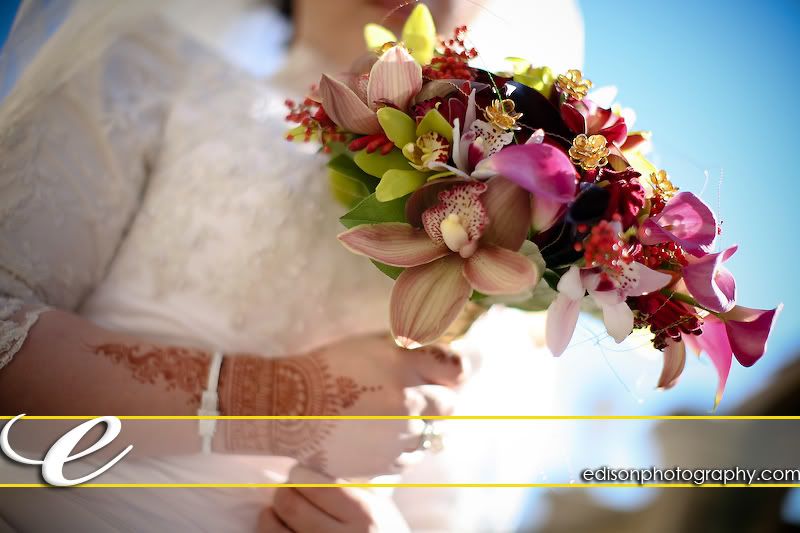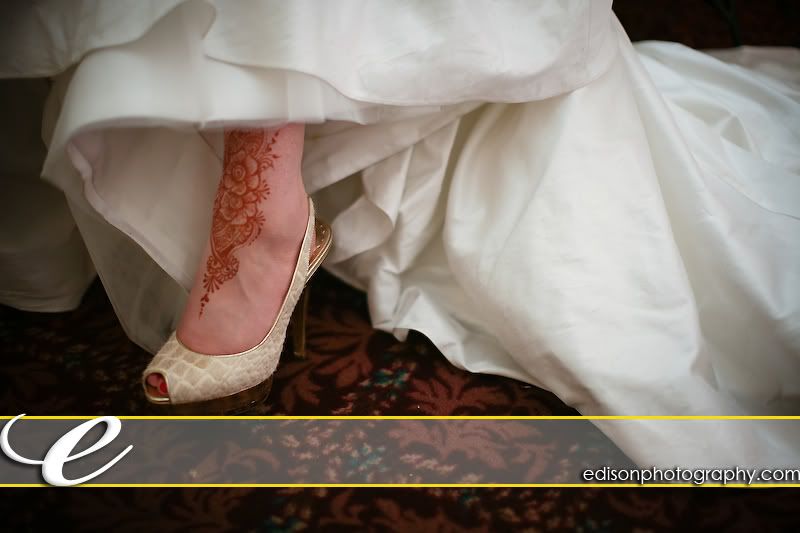 And let's look inside this beautiful Moroccan themed reception – gorgeously decorated!
Yes, this is the cake. yumm…….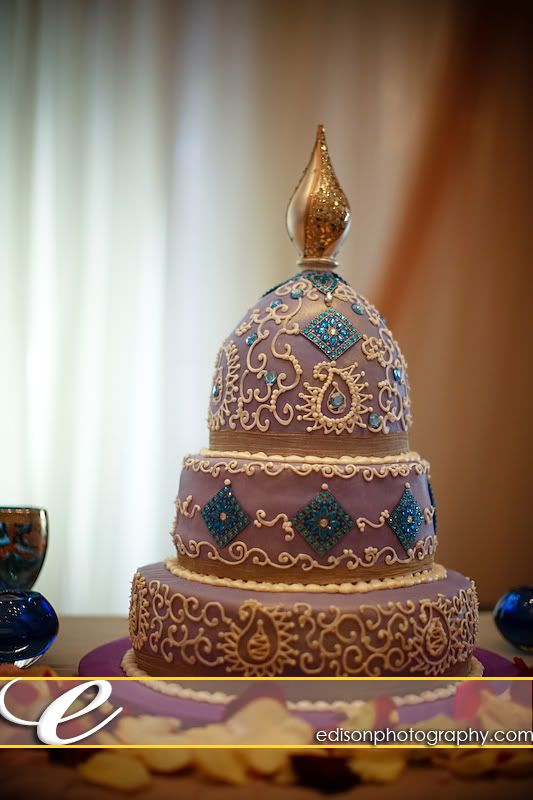 Cool centrepieces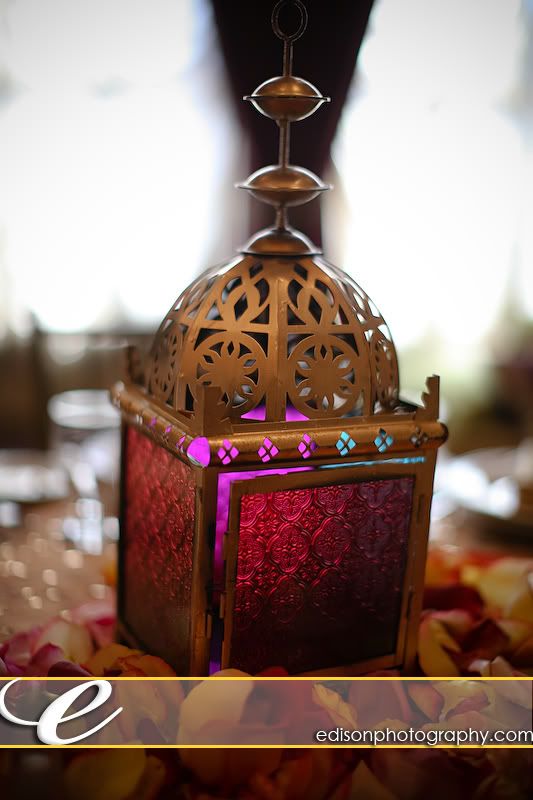 I'm in love with this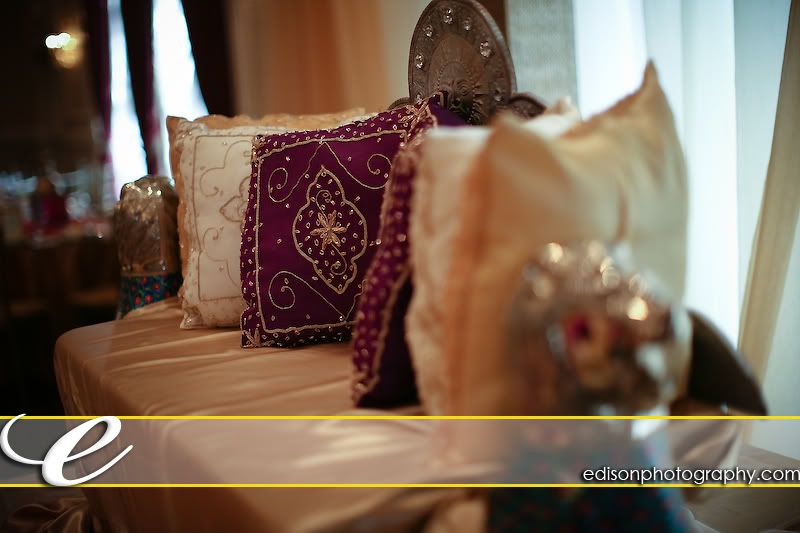 Then in the one part, they had a station set up for the henna tattoo artist to henna the guests. How cool is this. Oh – and Malal made the pillows herself. I looooooove these and think that my house needs some of this colour! Love!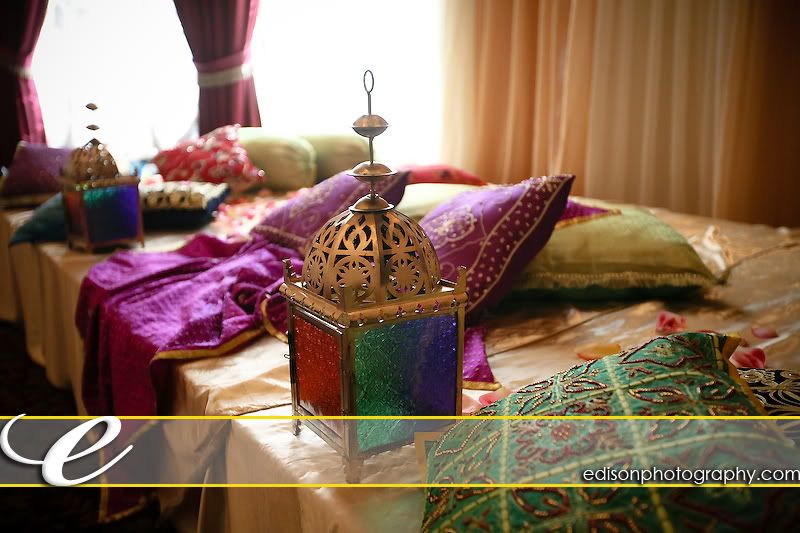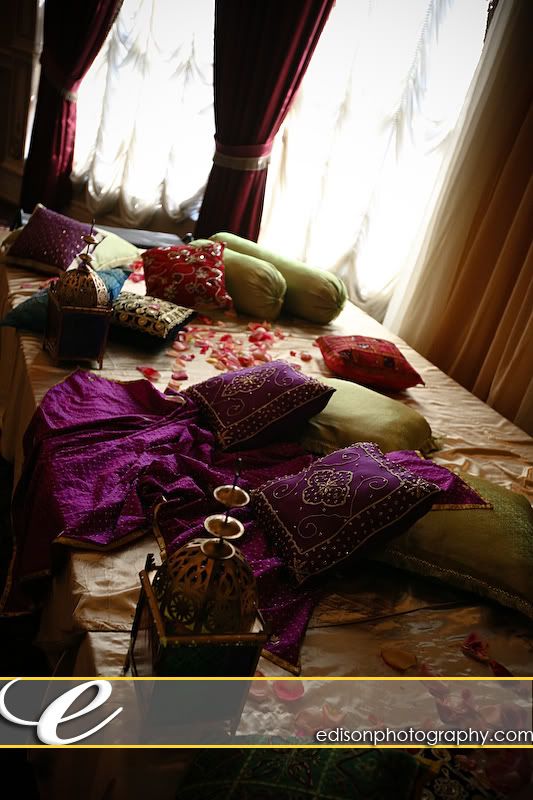 Celebrating life and love,
Krista