Yesterday my baby started school – how did she get to be old enough? She was just born!!
Eden was soooo excited to start school – the SAME school as Madi. Does life get any better? The two things Eden was most excited about was: 1) Having snack at school and 2) When I picked her up she was going to run over to me and say "Mom, can I play on the creative (the playground)?" That is what excited this kid and I'm happy to report but things happened.
Eden was at the back of the line since she was trying to cheer up a friend who was nervous. When Eden's teacher said it was time to go in – Eden bolted it – elbowed her way right to the front of the line. I was a bit sad thinking "that's it?" When I saw her sneak back out, past the principal and teacher and she gave me a big hug, kissing hand and an "I love you". How did she know I needed that?
Eden insisted on wearing a pink highlight in her hair…
She's so darn cute!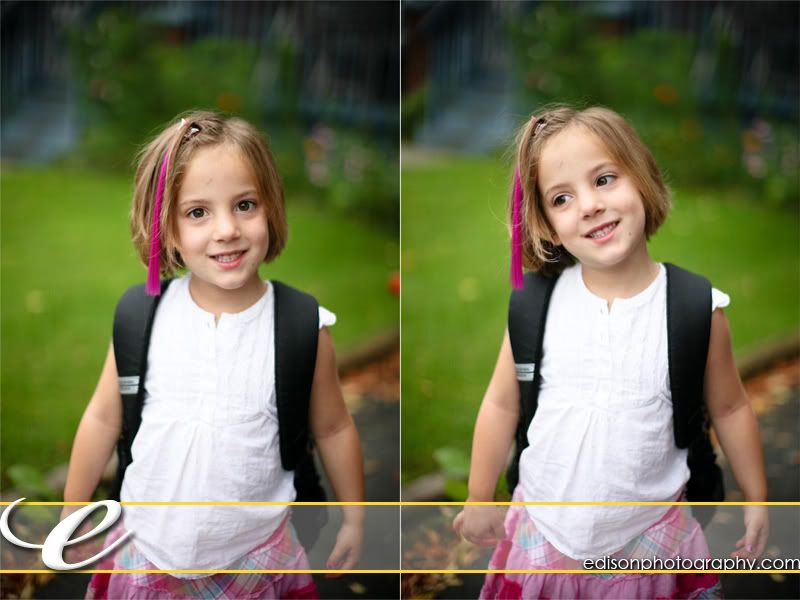 And excited!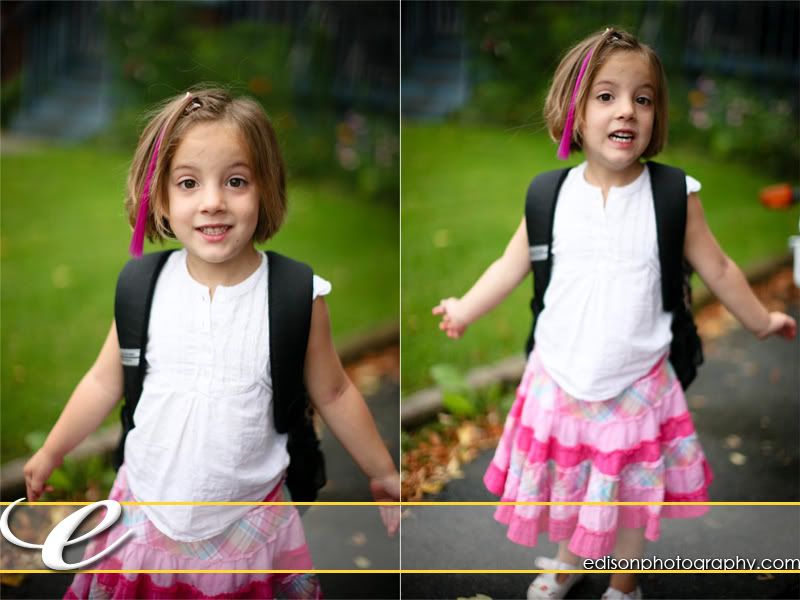 Madi promised to show her the ropes.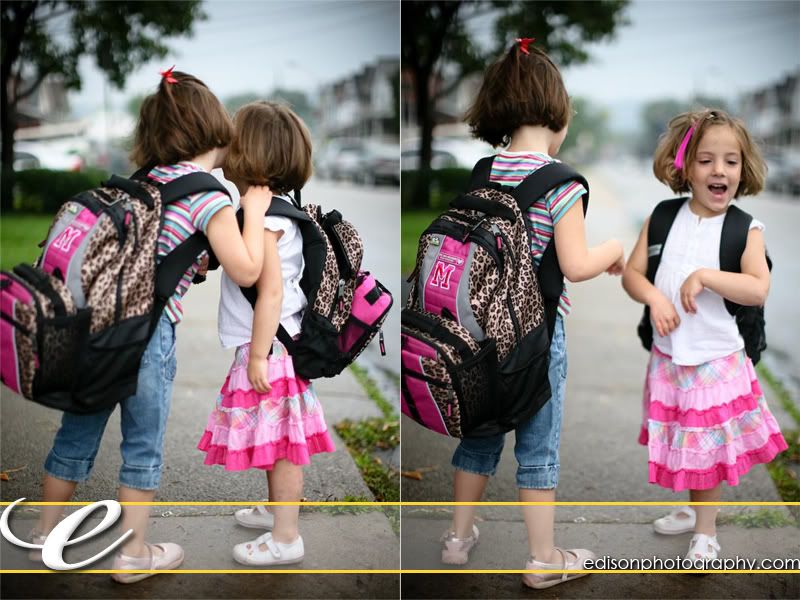 Time to go – excitement is building to a near frenzy!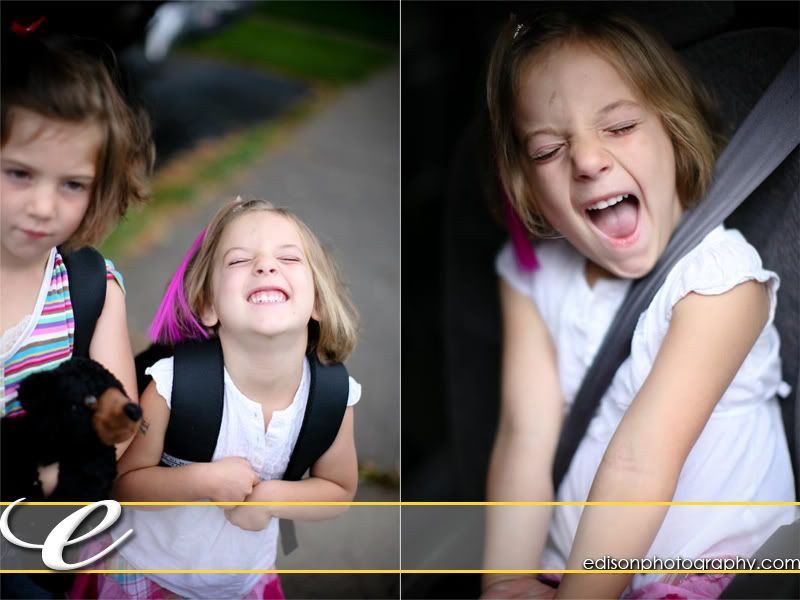 I know this photo isn't in focus (one on the right) but you can see her at the back of the line on the photo on the left and then making a break for it on the right (she's the blur of hair right behind the teacher)!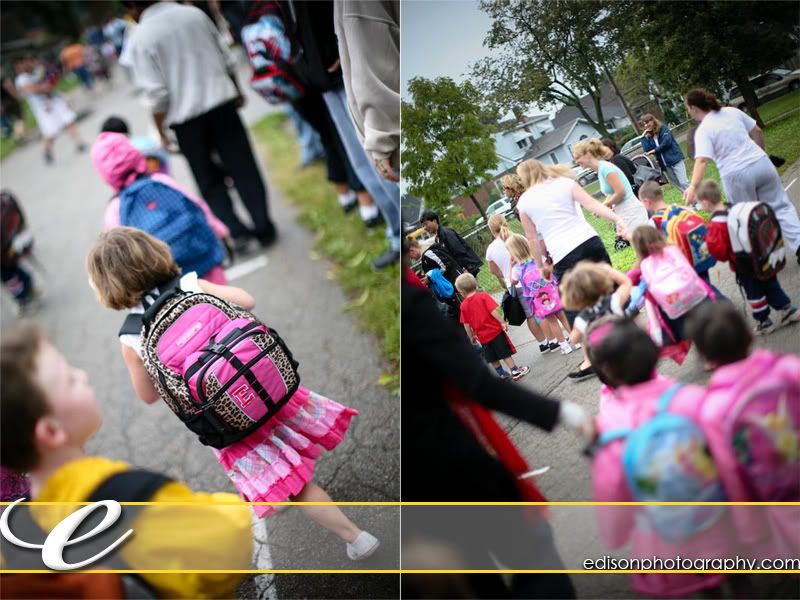 And she's off….