When I met Shawn and Michelle last Fall, I asked them how they met. They said "Oh! It's embaressing…" So then I was dying to know!! What was so humiliating? "We've known each other for years – we went to high school together. We don't have a good story!" If you ask me – it is a phenomenal story! Shawn & Michelle have not only been together for ten years and known each other for ages… there wedding party was made up of friends from throughout grade school and high school. Some of them even went to nursery school together! This is so rare nowadays to see.. it's beautiful to witness the beauty of lifelong friends!
Fast forward to today. What a fun day!! Shawn has a way of not only making Michelle laugh constantly… but Beth and I also were in stitches! We had a blast! And had some fun surprises in the Distillery district while shooting… more about that below… But let's start at the beginning.
Their venue – Berkeley Events Centre… wow! Love this place! So much character and beauty!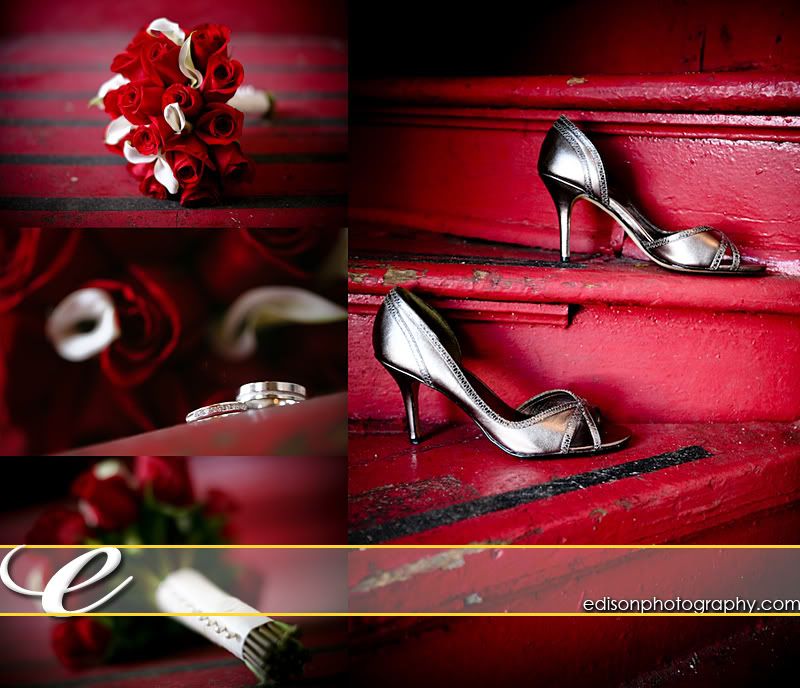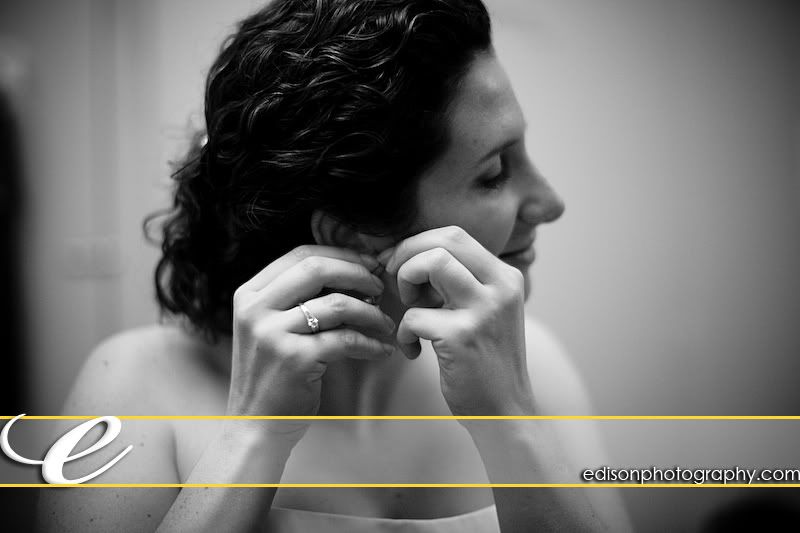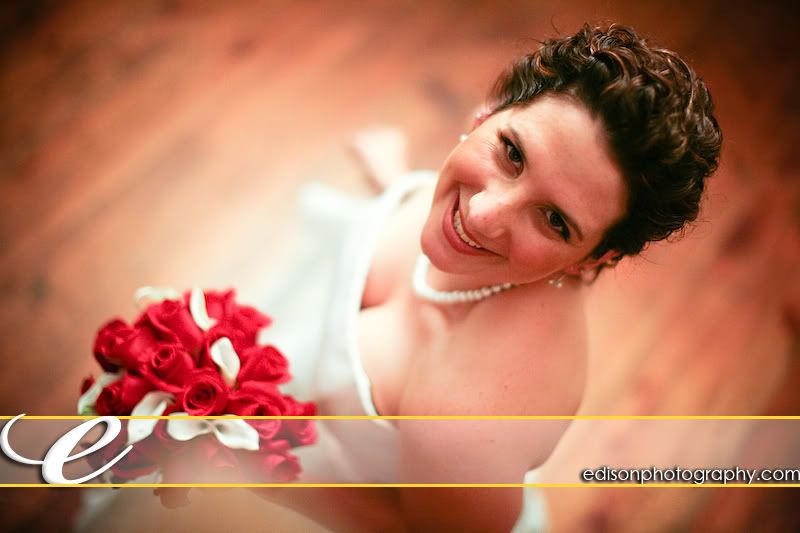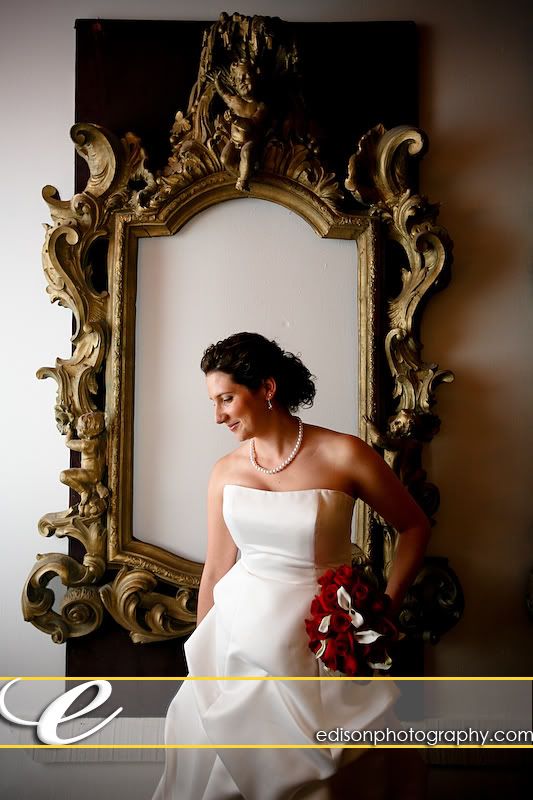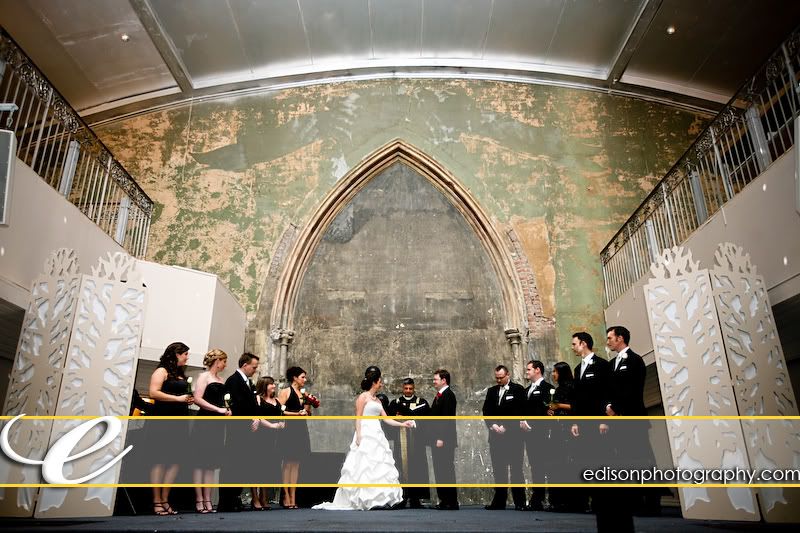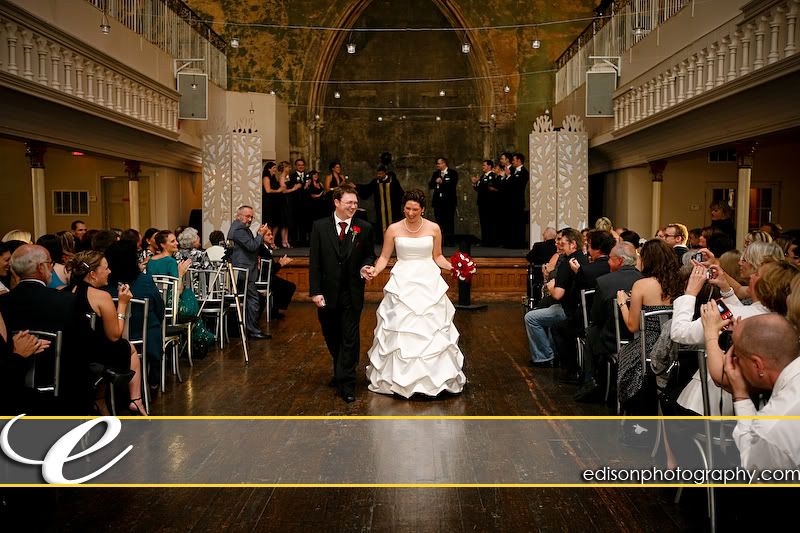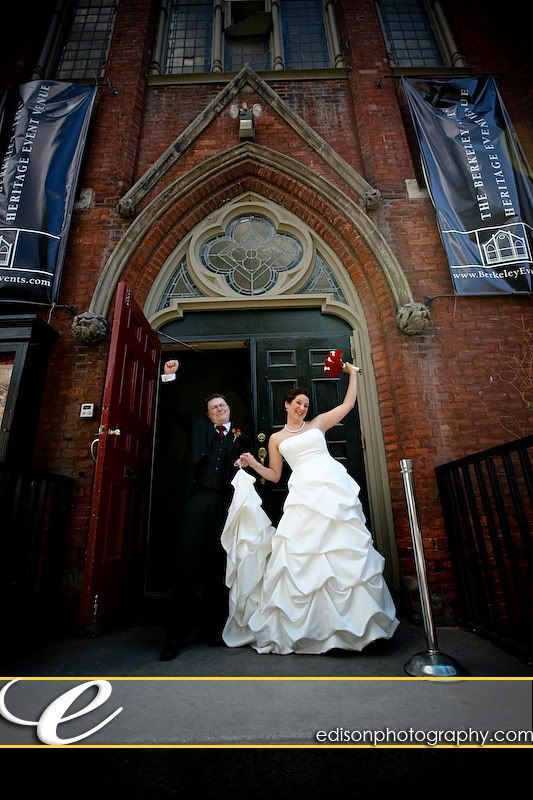 Then we went down to the distillery district and had a lot of fun!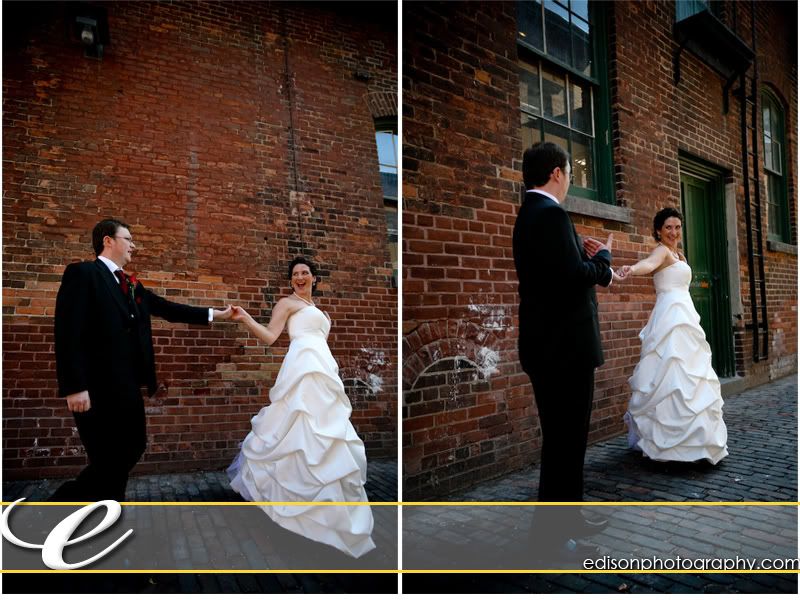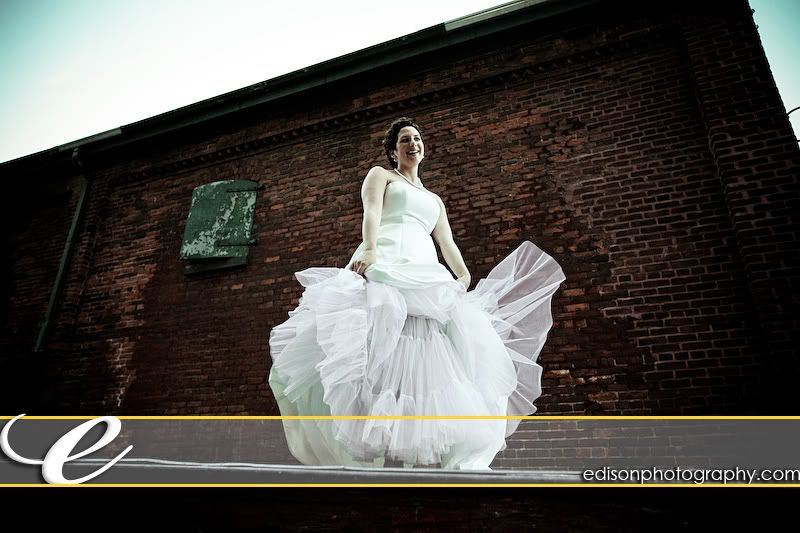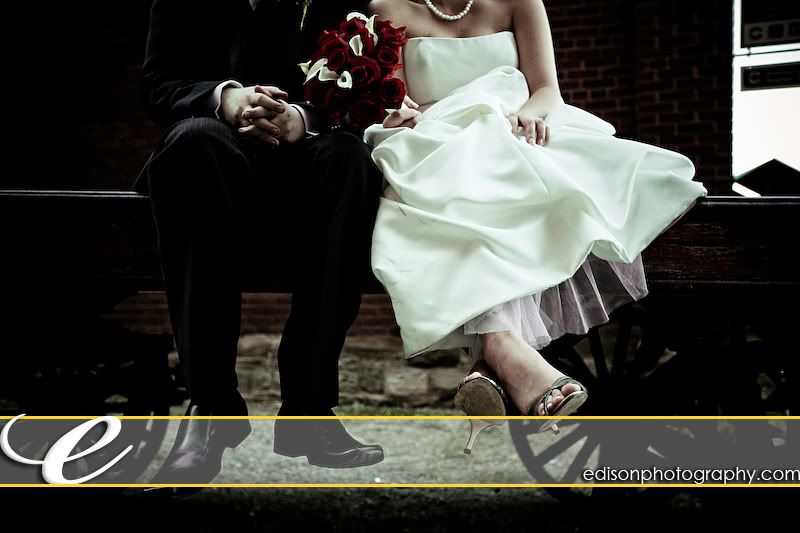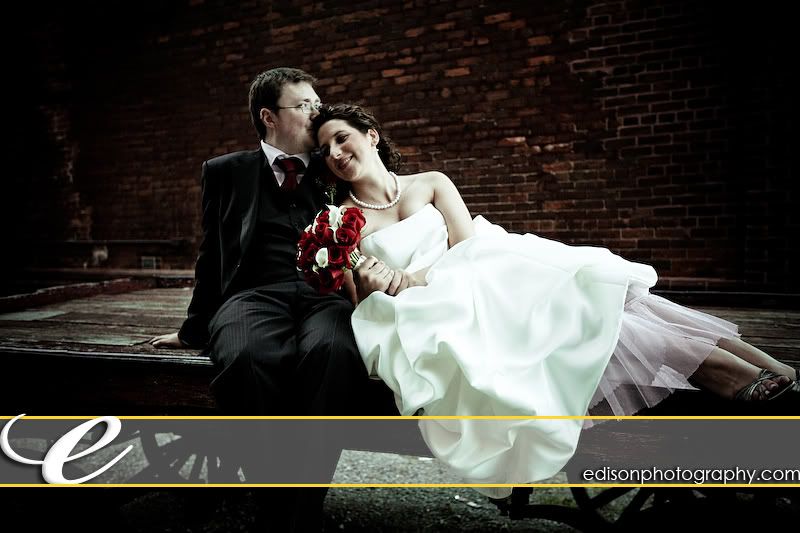 It just happened to be a festival with the food network – Michelle & Shawn's favourite TV station!
The wonderful people at Peller Estates gave the happy couple cotton candy, a class of champagne as we walked by and a bottle of ice wine!! I'm going to dig out my wedding dress and start wearing it to get freebies!!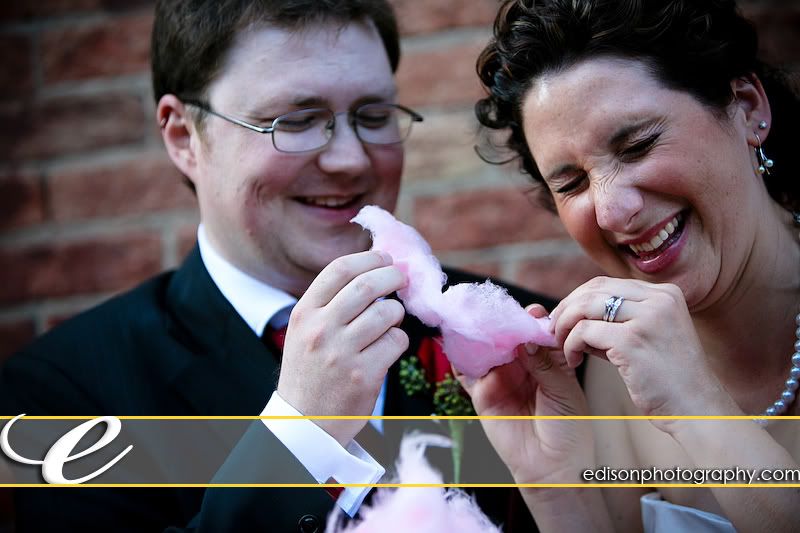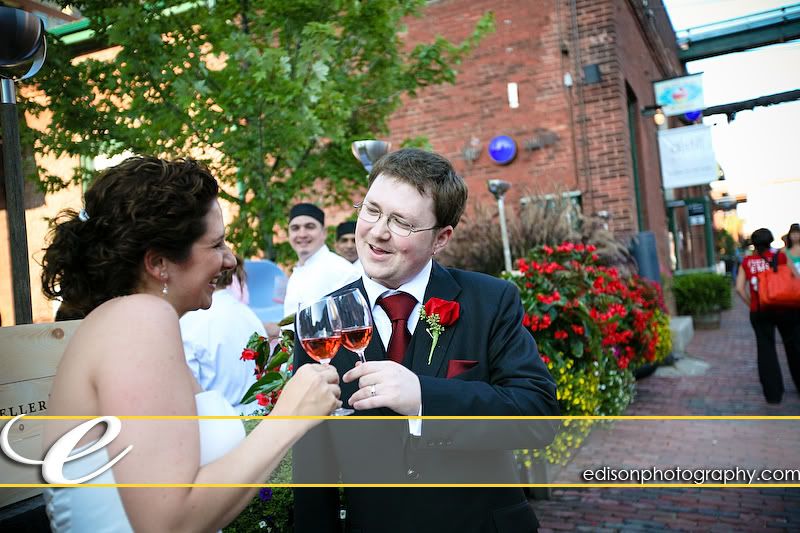 And I can not remember the name of these guys from the Food Network – but Michelle loves them!
And, I was pleased to see in their DVD collection Arrested Development (could there be a funnier TV show??). So when we saw the Segways – how could we help but get a photo with them?? (Gob on the show rides one all the time)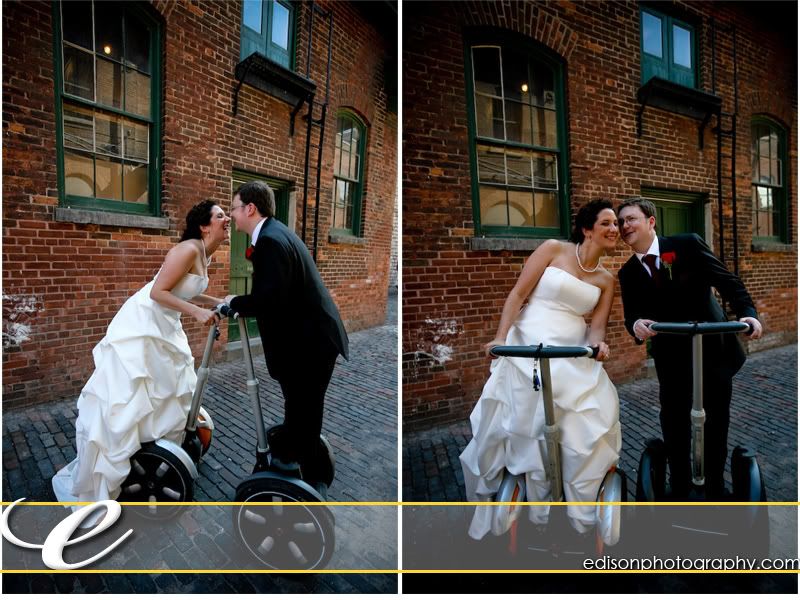 And back to Berkeley for the reception!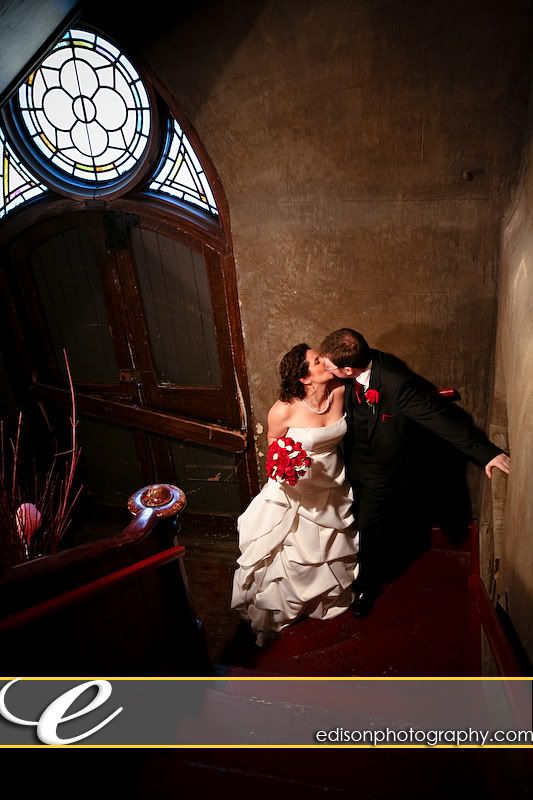 The littlest guests loved the cake cutting!
And everyone was up dancing!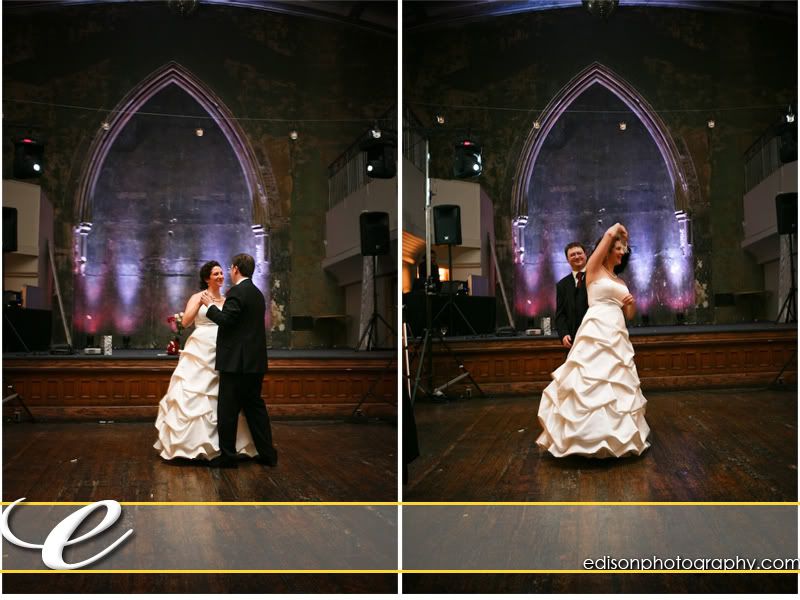 A great day – thanks for letting us be a part of it!
Celebrating life and love,
Krista